I put traveling off for years mainly because I was too intimidated by the entire trip-planning process. I didn't know how to do it or where to even begin. Now, I almost enjoy researching and planning the trip as much as actually going on it (almost…) Planning is overwhelming if you don't know where to start, so here are 9 steps to how to plan a trip to kickstart you into booking your dream vacation.
1. Choose a destination.
This seems like a no-brainer, but it's not always as easy as it sounds. There are so many places to see! How do you choose just one? To help narrow it down, I keep a running list on my phone inspired by Pinterest images, magazine articles, travel influencers, and word of mouth.
I also have a physical vision board of all the places I want to go; checking them off as I go is extra fun.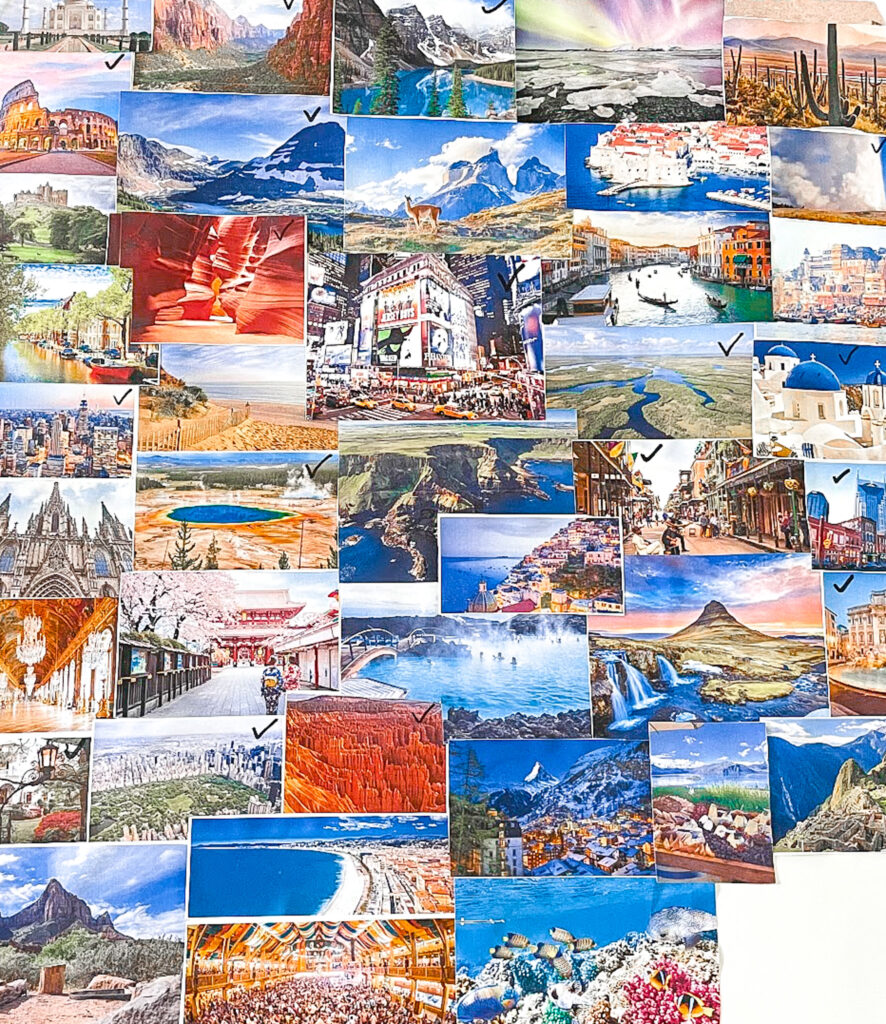 If you still can't decide, book based on airline sales and let the destination choose you. Using a newsletter like Going (formerly Scott's Cheap Flights) helps highlight sales at your home airport.
2. Decide how long you want to be gone.
Is this a weekend getaway? A week? A more extended multi-week adventure? If this is your first trip, starting small always makes things easier.
3. Book flights
Now that you know where you want to go, and for how long, it is time to book transportation. I start with flights, then arrange rental cars/trains/ other transport. Google Flights is my starting point, and then I check directly with airlines, or cross-reference cost with some of the other travel sites, like Kayak or Momondo.
4. Research the destination
Once I have locked in the airline tickets, I start learning about my destination. I always start with my trusty favorite travel blogs: The Blonde Abroad, The Points Guy, and any travel blogs that come up at the top of Google search. I especially love write-ups from smaller websites; they feel more authentic than Trip Advisor. As I read, I create a list of things I want to see, do and eat.
I also always ask around if anyone I know has been there and get their recs. This part of the process usually takes the longest but is the most fun.
Another critical step is familiarizing yourself with a map of the area before you get there. Getting oriented to the different neighborhoods and gaining a sense of locations and distance between sites helps me navigate better on the ground. This step is also essential when it comes to booking lodging.
5. Decide how much you want to spend.
After familiarizing yourself with your destination, decide how much you want to spend. Is this a budget trip? Or more of a splurge? This will determine many elements of your trip, but especially lodging.
6. Create an itinerary.
Using my notes from my research, I sketch out the stops and what I want to do in each location or which attractions I want to see. I usually make a list on my phone for weekend trips (see below).
For trips of 5 days or more, I usually make some form of spreadsheet, like the one below, so that I stay organized.
When planning meals/restaurants, I try to give myself at least two options in case one is too far away or we can't get a table. Recently I started saving restaurants on my Google Maps. That way, if I find myself hungry, I can check the map and see if anywhere I flagged as yummy-looking is nearby. That way I'm not stumbling around in a new city hangry and clueless about where to go.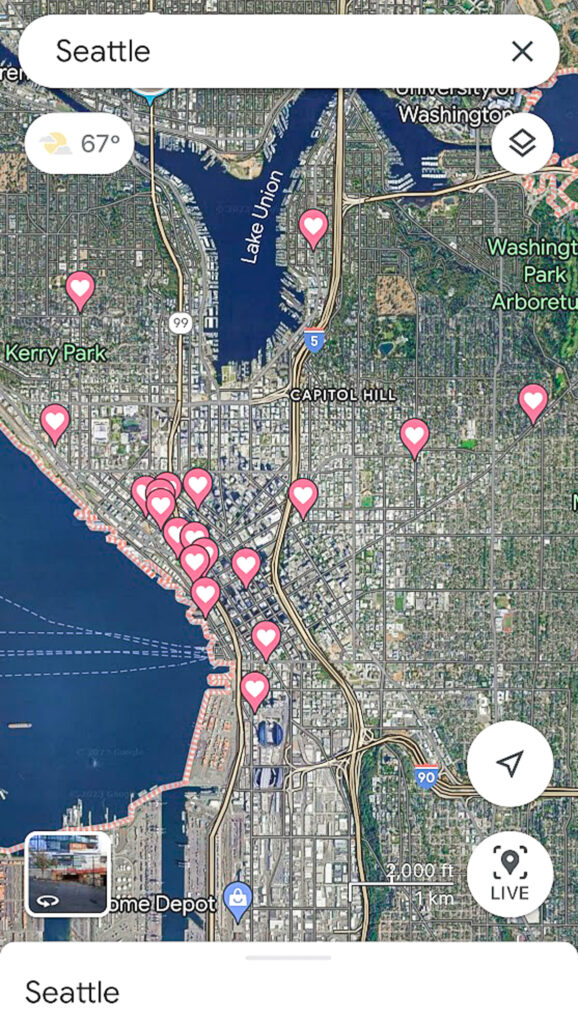 Recently, however, I have been leaving meals up to chance and just eating what is available in front of me, as long as it isn't too touristy. One of my favorite Rome meals was one we just stumbled upon. In the age of Instagram, it's easy to think that if you don't hit THE IT restaurant, then you have missed out.
This is not true, and sometimes it's more fun to go to the lesser-known restaurants; you might not have to wait as long for your table, and the food might even be better.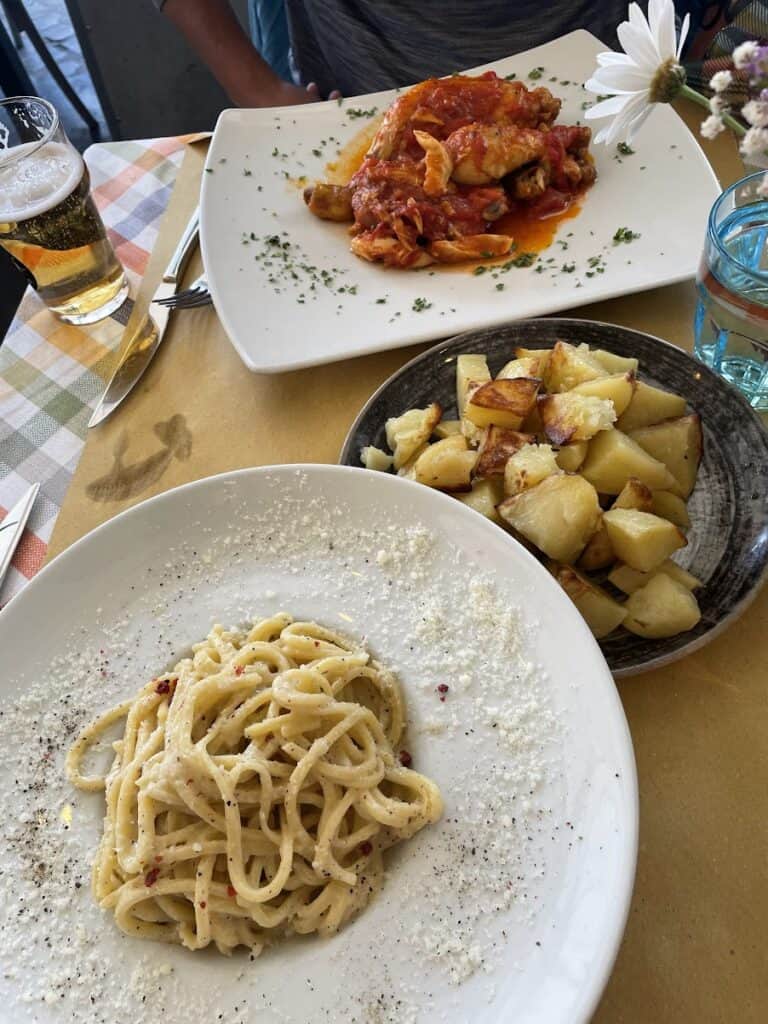 7. Book lodging
When choosing where to stay, I always go for prime locations. I want to stay in the heart of the city so I don't have to deal with constant Uber rides.
8. Schedule tours
Next up, I lock in any tours I want to take or restaurants I want to visit.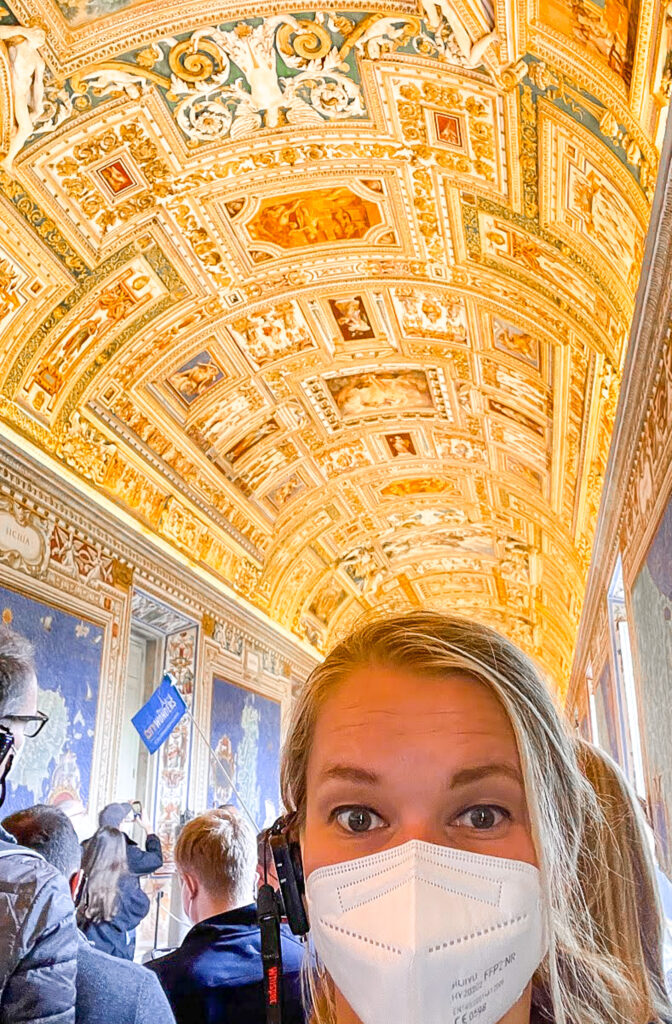 9. Read up!
And lastly, before I leave for the trip, if I am feeling nerdy, I might even read a book or find articles on the history of where I am going. Learning the context of a place is important to me because I love knowing why architecture is the way it is and why specific languages are spoken there. I also love uncovering any quirky facts about the place I am going.
On my recent New Orleans trip, I bought wifi on the plane. I spent the whole flight there reading about all the different people groups and food represented in the Big Easy, which enriched my entire experience in the city.
Voila!
There you have it; my process for planning my trips. I hope it is clear, helpful and inspires you to plan your bucket list trip!
What did I miss? Let me know in the comments!
Want more like this?
How to Afford Travel on a Teacher's Salary
Save or Splurge
Packing List for Southwest Roadtrip