If you want to get a glimpse of Canyonlands National Park but don't have a lot of time, follow this simple itinerary that will have you in and out of Canyonlands National Park in one afternoon.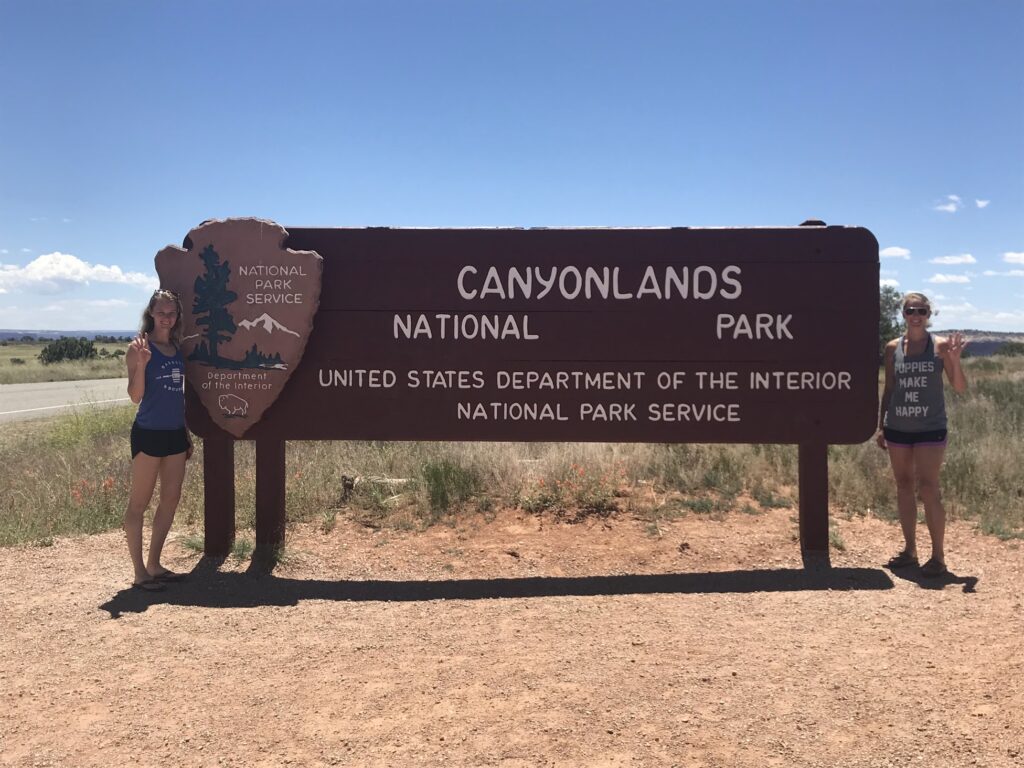 Which section should I conquer?
Canyonlands has four different sections of the park: Island in the Sky, The Needles, The Maze, and Horseshoe Canyon, each with their own unique features and challenges. We decided to hang out in Island in the Sky, the mesa top, because it had a variety of easy hikes to do. Island in the Sky is also the closest section to Moab which is where we were camping that night. The other sections were hours away by car, and were described as "steep passes with drop-offs, narrow spots, or ladders, with unreliable and scarce water sources and primitive conditions." So to us, it was really a no-brainer on sticking with the easy route.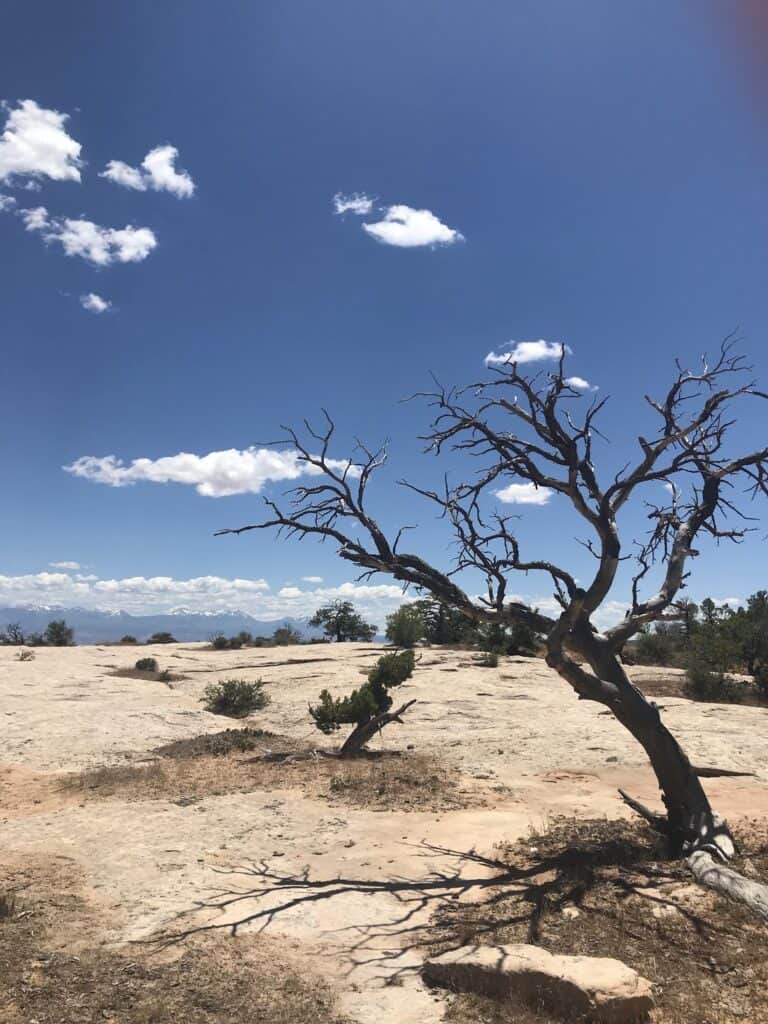 Visitor Center
Start with a quick stop at the visitor center to get maps, fill up your water bottles, learn the geography of the place, and to check in with the ranger on any trail closures or park news that might sway you from your itinerary. 
Hike Murphy Point
Start with your longest hike first to get it out of the way before the heat of the day. For us, it was the 3.6 mile hike out to Murphy Point. With minimal elevation change, this was a peaceful, yet hot, walk through swaying grasses to the edge of the canyon with a rewarding view.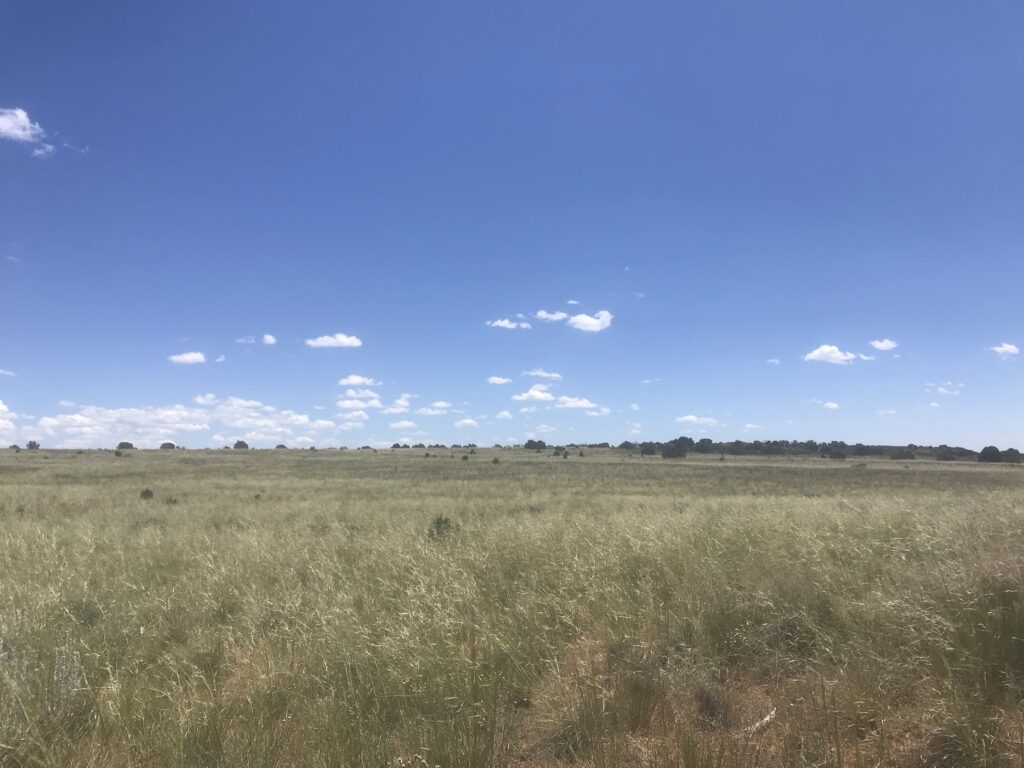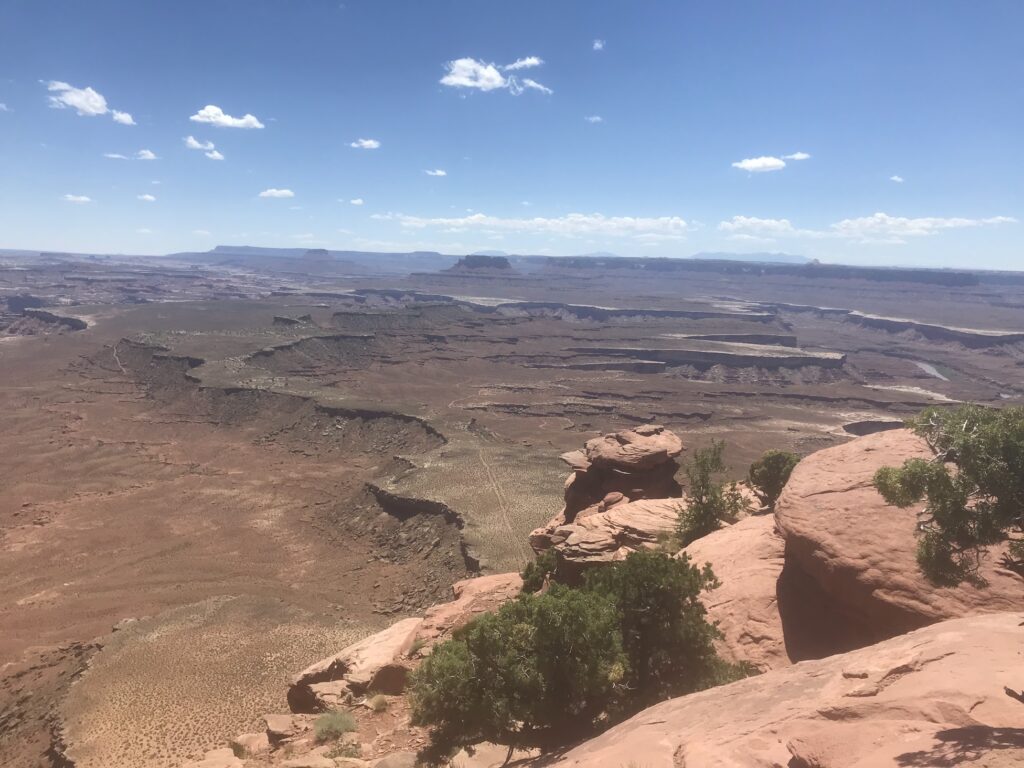 Upheaval Dome
After our hike to Murphy Point, we completed an easy .8 mile hike to the first overlook of the Upheaval Dome. Geologists believe this feature was created when a meteor plowed into the earth, and the resultant shifting of rocks over time to fill in the hole left by the explosion. If you want a different view and a longer hike, you can walk to the second viewpoint, which makes for a 1.8 mile roundtrip hike.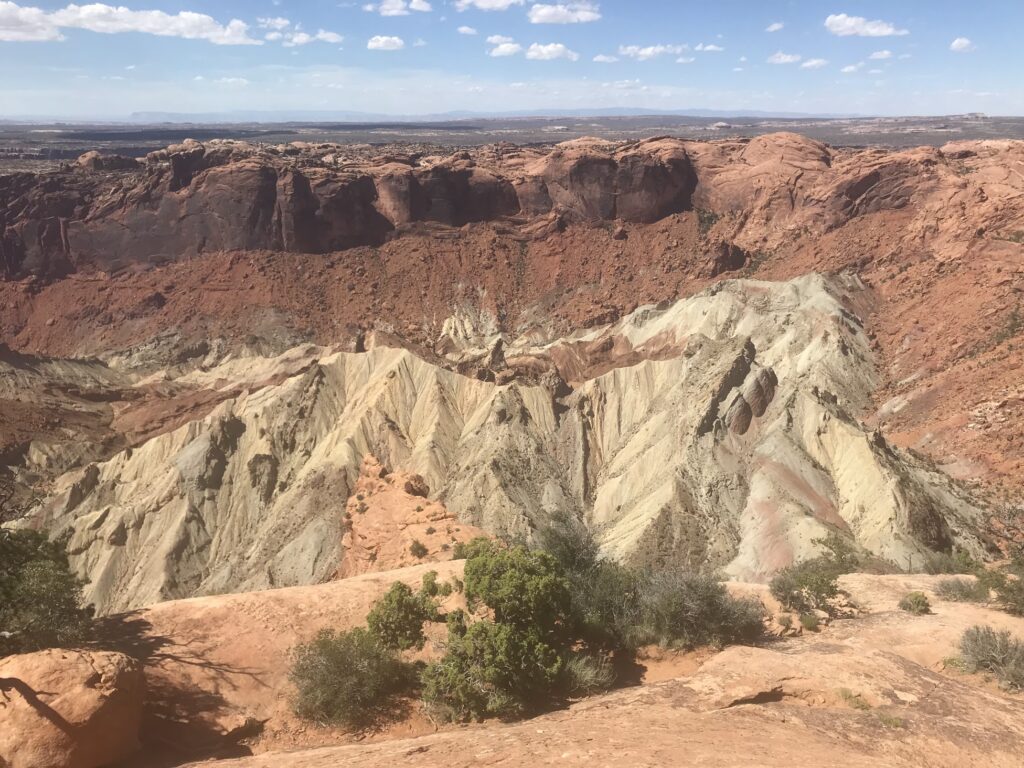 Green River Overlook
Pop back into the car and visit the Green River Overlook before heading over to Mesa Arch. This half mile hike to the viewpoint is well worth it, as it gives you a glimpse of one of the park's most famous features.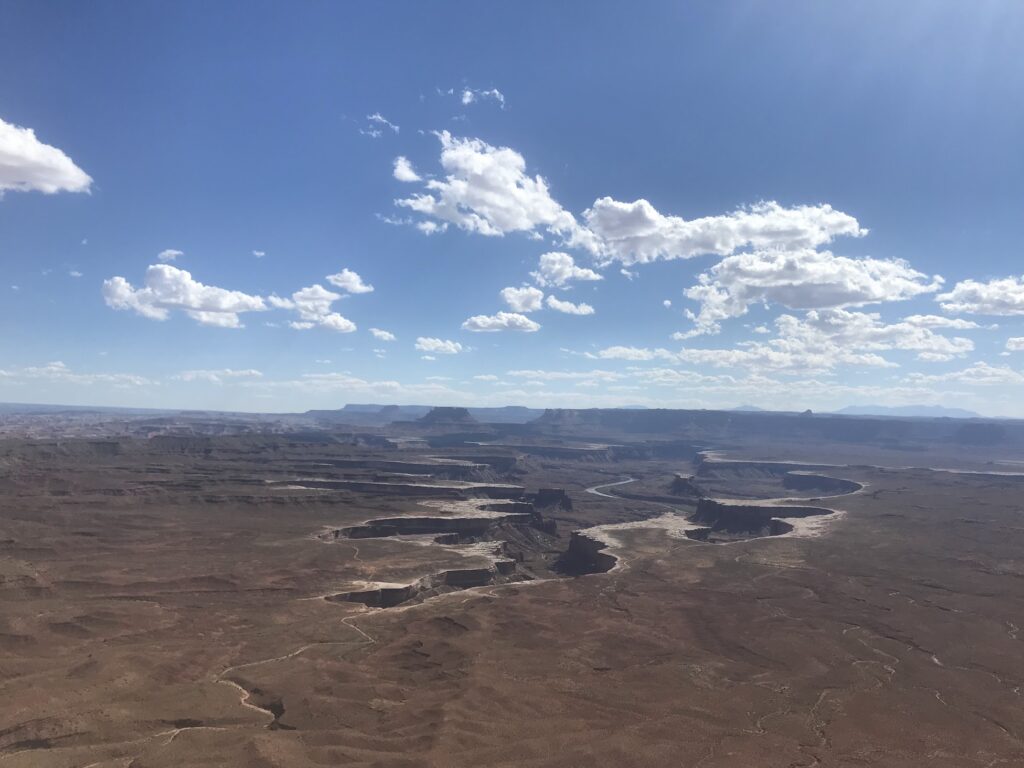 Mesa Arch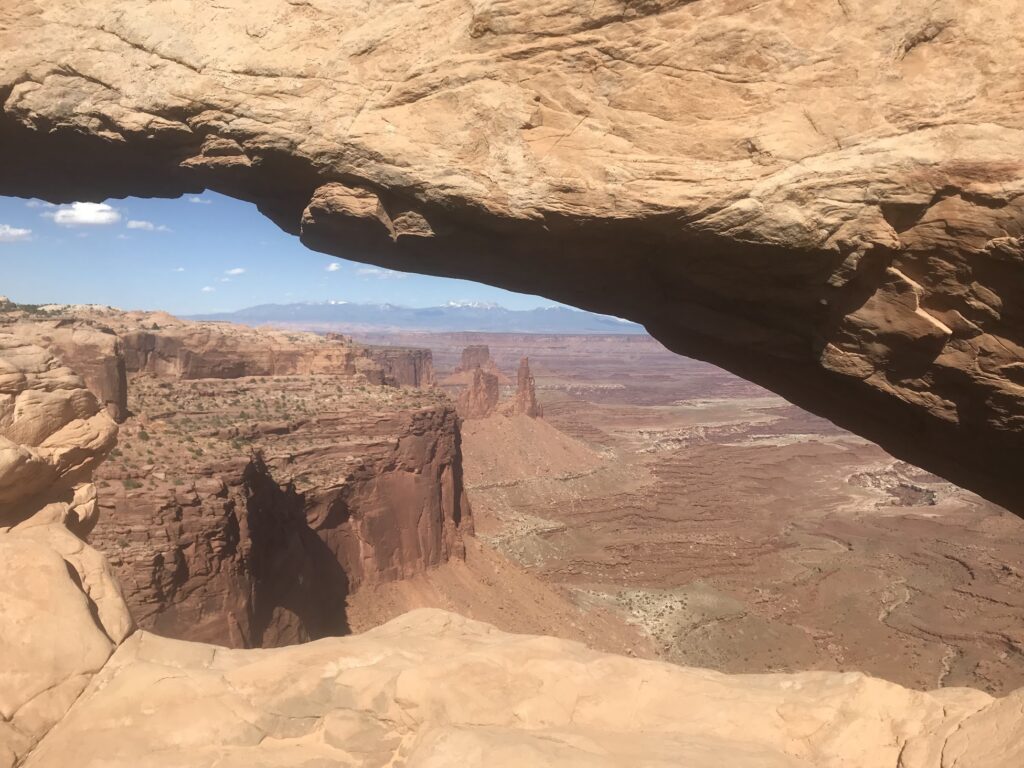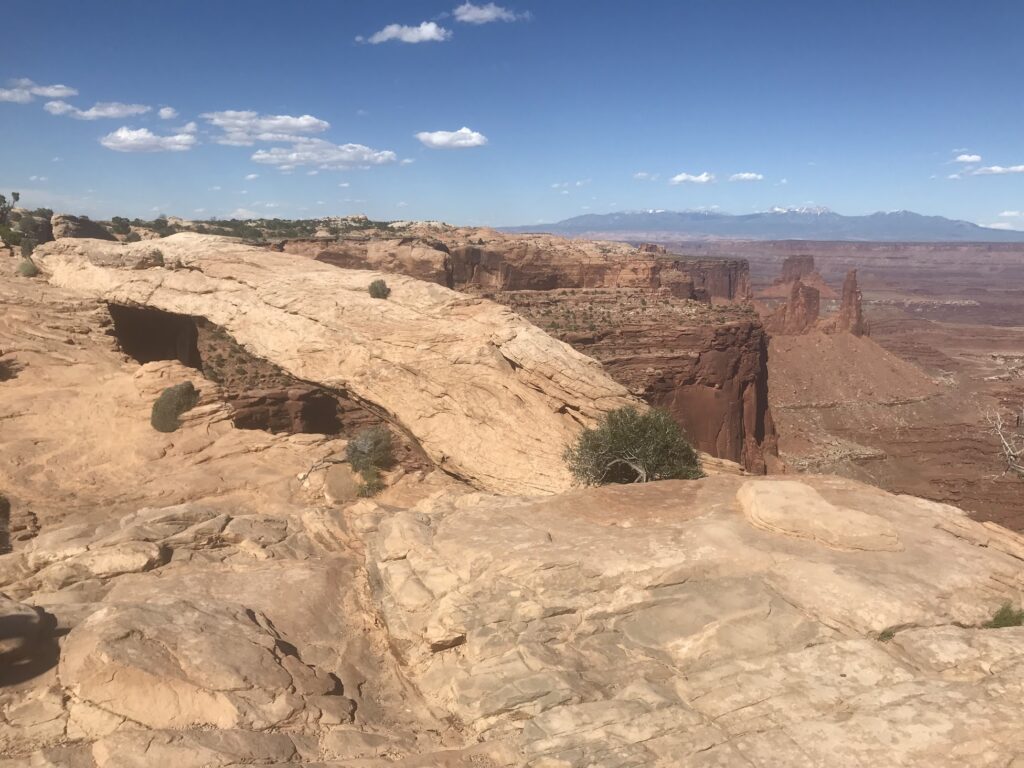 Shafer Canyon Viewpoint
Close out your day by stopping at the Shafer Canyon, Viewpoint right near the Visitor Center, for more sweeping views of the canyon.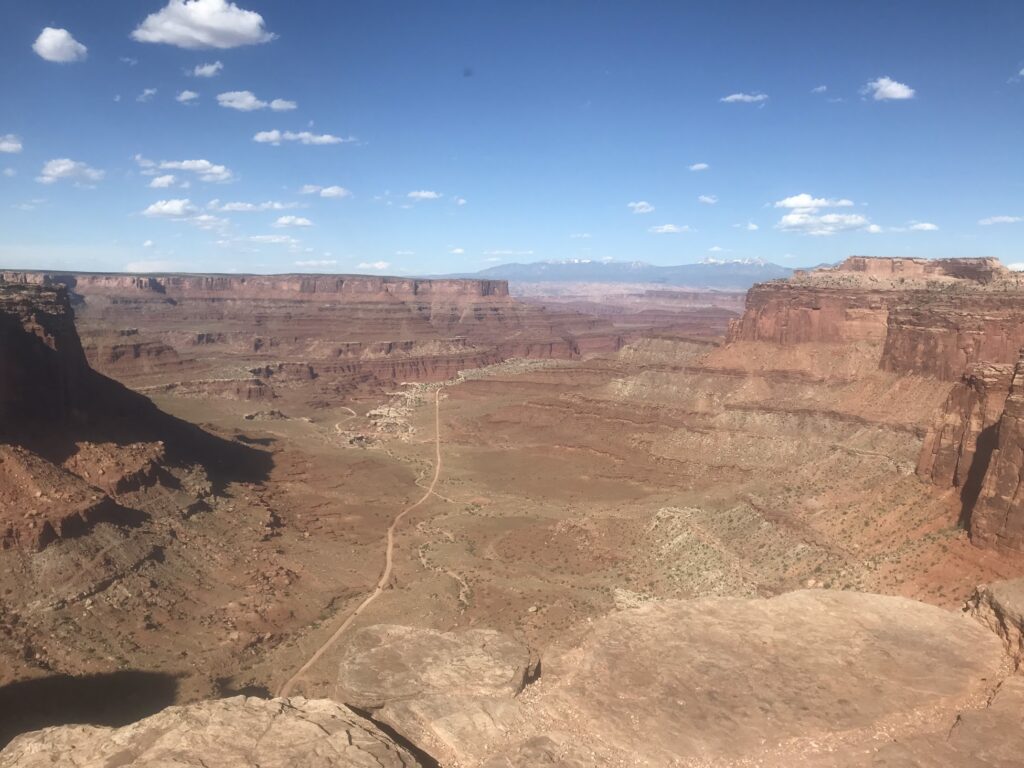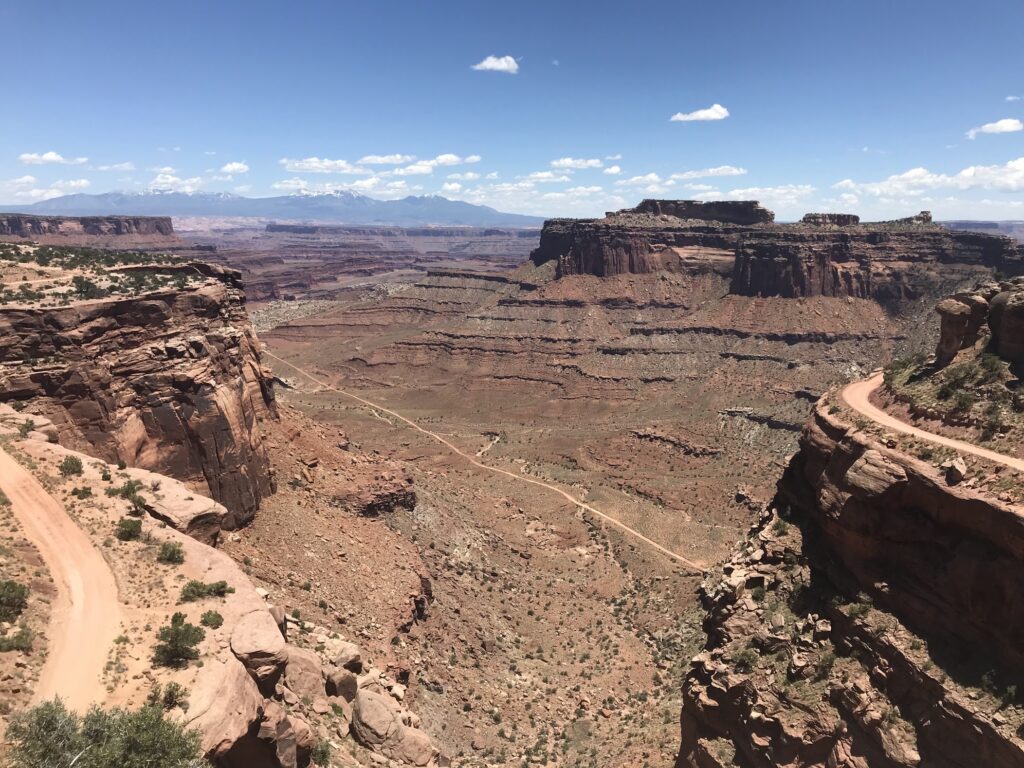 Relax with a margarita in Moab
After a long afternoon in the hot sun, your margarita is 45 minutes away in Moab. This is truly one of the best margaritas I have ever had. We liked it so much, we went back the second day. But I think most things taste better when you have been hiking in the hot sun all day because you've really earned it.
There you have it; an afternoon in Canyonlands National Park. For another great itinerary, and pics of the park in the snow, check out this link.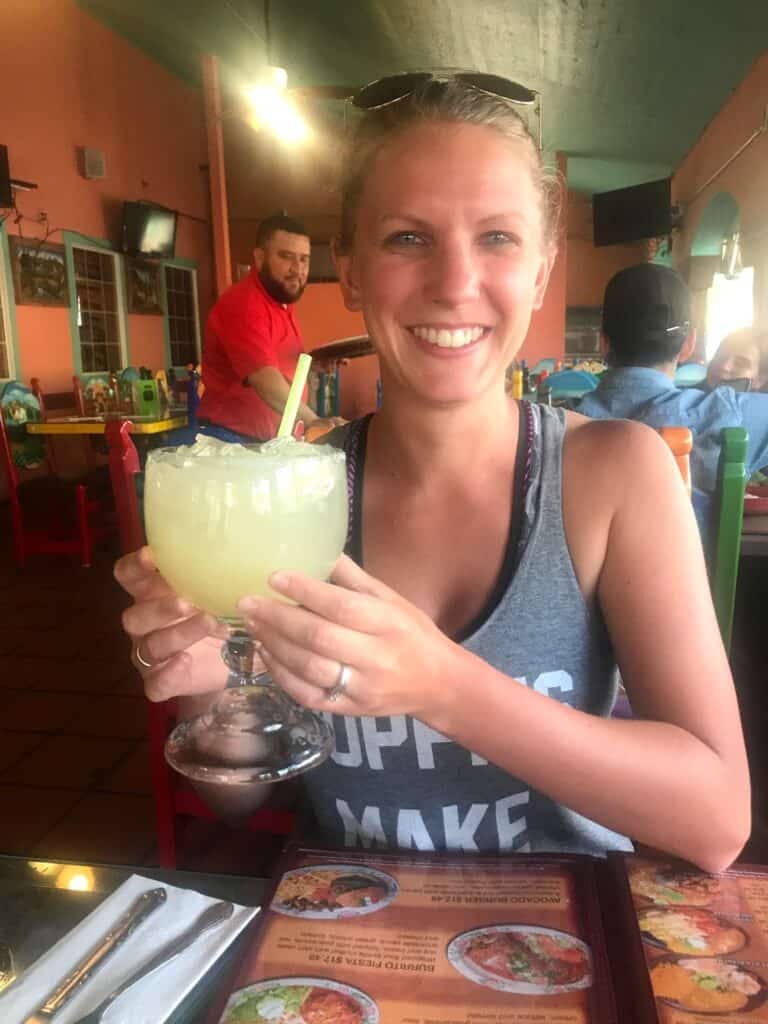 Final Thoughts
Overall, I found Canyonlands to be my least favorite of the Big 5. Maybe this isn't fair, but Canyonlands felt especially desolate after the orchards of Capitol Reef, the flowing Virgin river and lush cottonwood trees in Zion, or the unique colors of Bryce's hoodoos. Maybe I just have an underdeveloped appreciation for the beauty of "primitive" desert scapes. But this girl needs some shade on occasion on a hike.
We couldn't help but point out how many different ways a canyon can look, as we drove back to Moab. The Grand Canyon goes on forever, and is known for its red striated rocks, speckled with evergreen trees. Zion Canyon is unique because the park entrance is on the floor of the canyon, as opposed to the rim, like at Canyonlands and Bryce. Canyonlands National Park sticks out in my mind as a bald, barren and brown land, carved away slowly by the Green River. The intensity of the sun and the extreme landscape reminded me that nature is not to be messed with.
Despite its harsh nature, I still think Canyonlands is worth a stop, especially since it is so close to Arches. It really is a remarkable landsacpe that left an impression on me, even if it wasn't my favorite.
Want to read more? Check out these other National Park Itineraries.