Key West and Key Largo are some of the more famous keys in Florida, but there is so much goodness nestled in between. Here are some great stops as you island hop through the Florida Keys.
Take a ride on a glass bottom boat in Key Largo
Truthfully, we did not love this experience, but you might feel otherwise. You don't know until you try!
We booked through Key Largo Princess because they had great reviews and a bar on the boat. We cruised out the canal, enjoying the views and houses on the water. Turquoise water sparkled as we sipped out drinks and rolled with the swells. About 45 minutes at sea, we arrived at the reef, where things got choppy very quickly. The captain invited us down to the observation deck where we lasted about two minutes.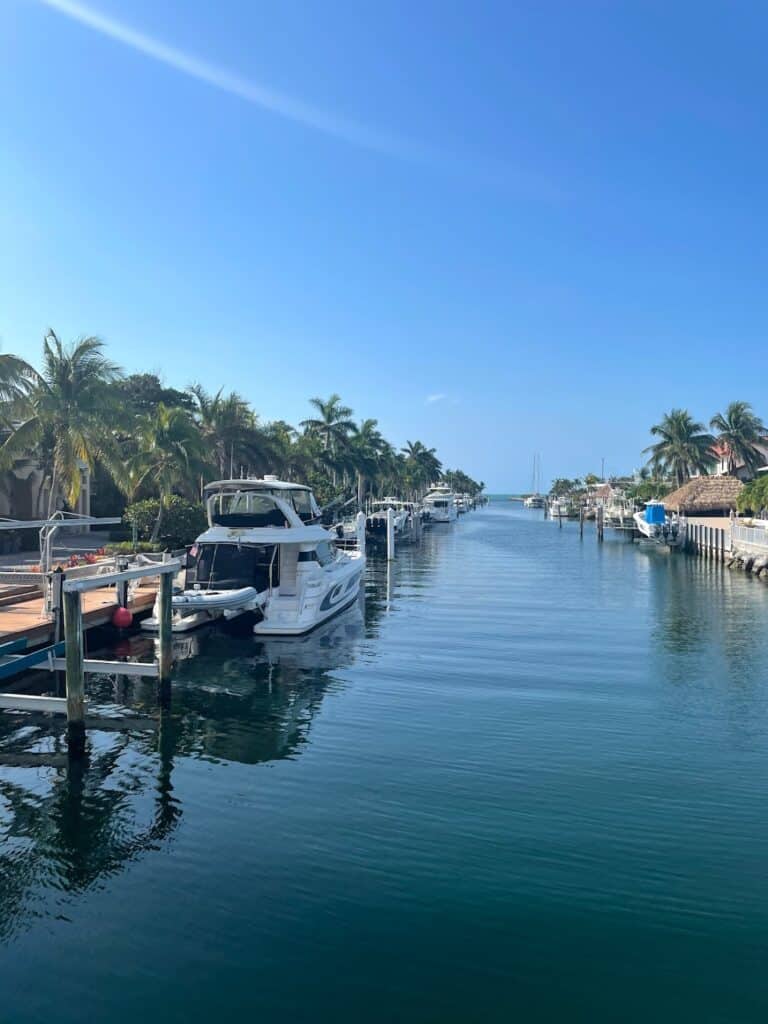 We could definitely see some colorful tropical fish, but the experience of looking through the glass while the boat was tossing side to side in the waves made it very easy to get seasick very quickly. I stayed long enough to get depressed about all the coral that is getting bleached before making my way up to the outer deck for fresh air. When the deck hands are passing out anti-nausea meds like it's candy, you know something is up.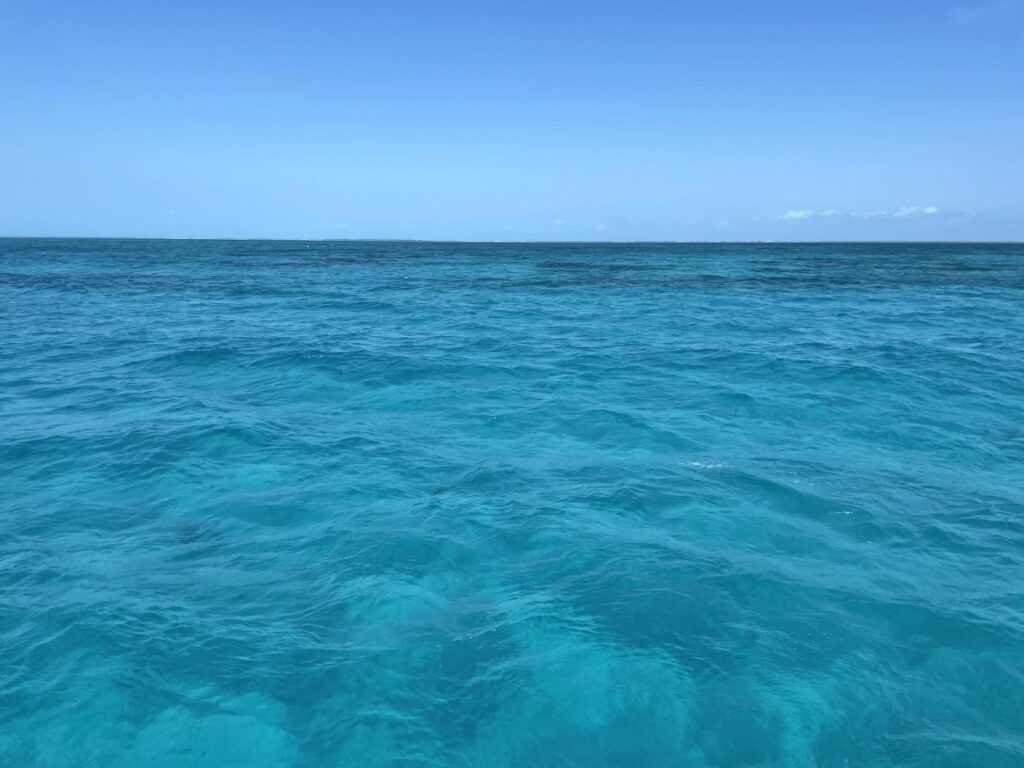 By the end of our two hour tour, we were grateful to be back on solid ground, and had seen a sizeable shark and sea turtle, so we still had a good time. But we were both in agreement that we did not need to hurry up and do that again, on account of the motion sickness.
Drive the 7 mile highway
I don't think there are many places in the world where you can island hop by driving on a highway. This is one roadtrip you will not forget. Enjoy the feeling of being surrounded by water as you continue on to Isla Morada.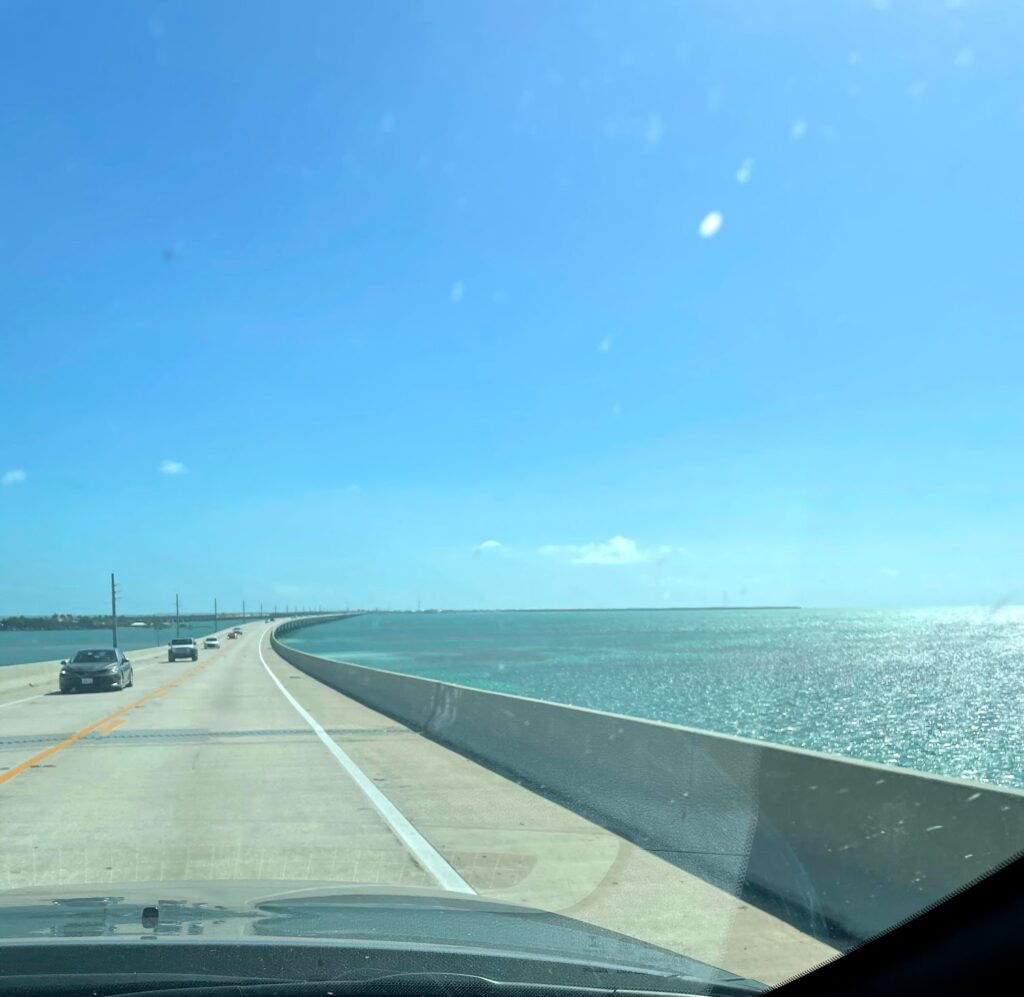 Hop over to Isla Morada
The Beach Cafe at Isla Morada is a great place to stop for a cold drink and a quick snack. We sat under palm trees and took in the view before making our way to the next stop.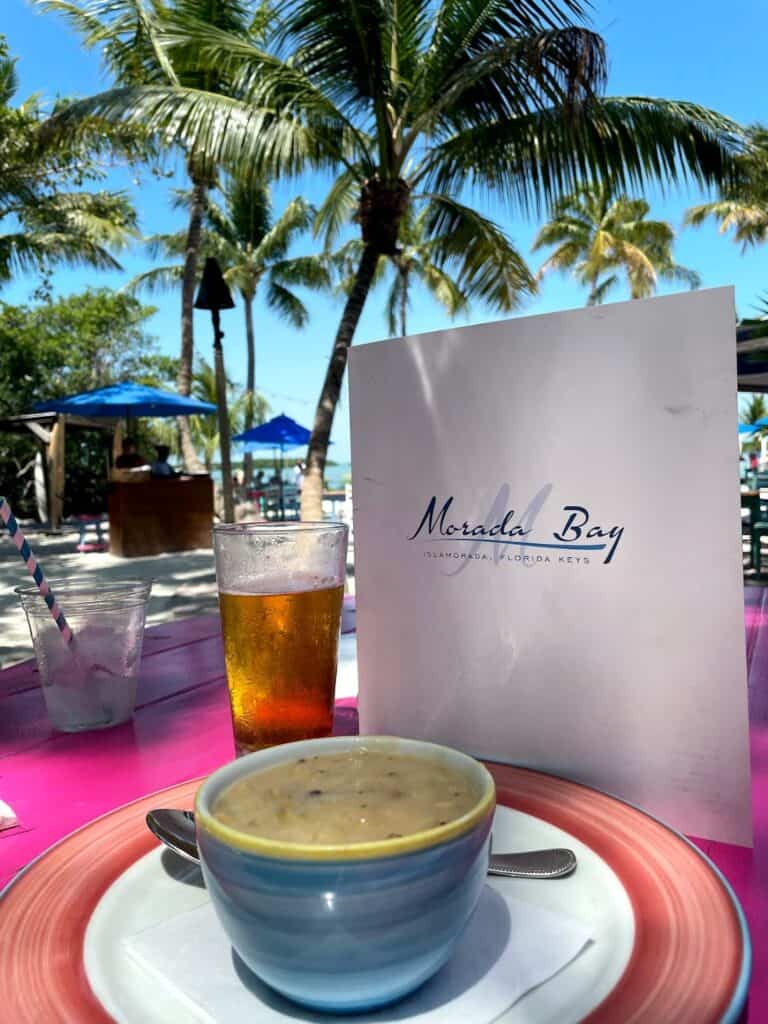 Mingle with the locals
Next, stop at Schooner Wharf Bar for yet another snack. This bar is definitely off the beaten path, and feels like you are heading into a sketchy part of town, but keep going! It is worth it! Sip your pina colada while snacking on their famous tuna nachos. There is also a great view of the wharf.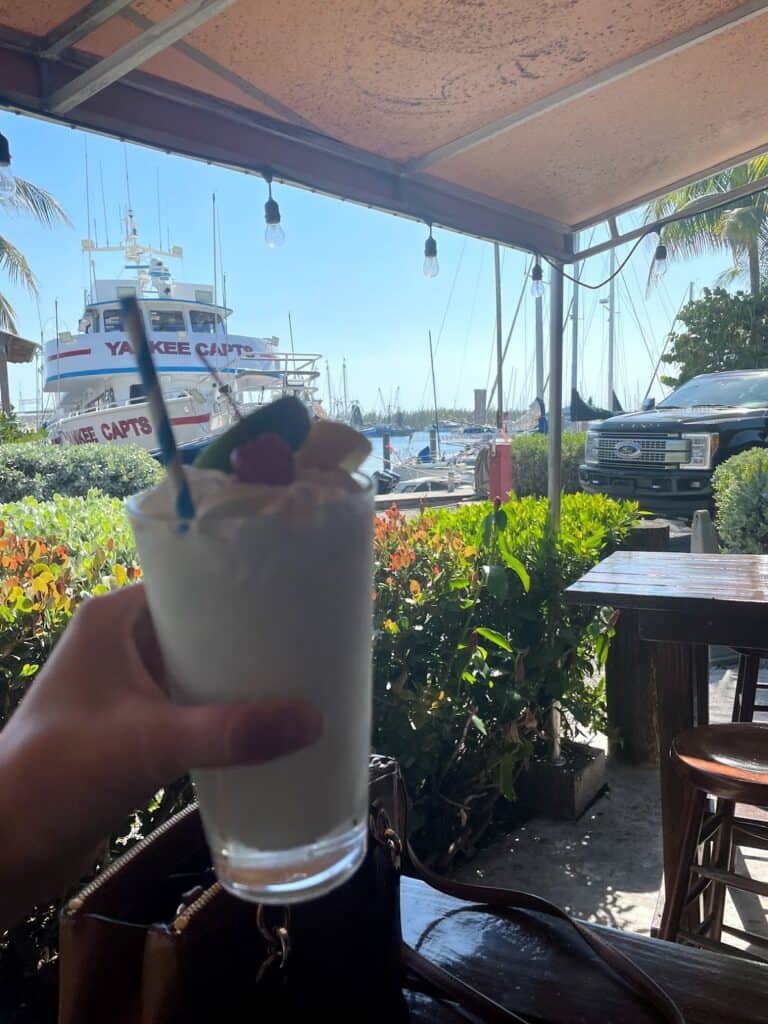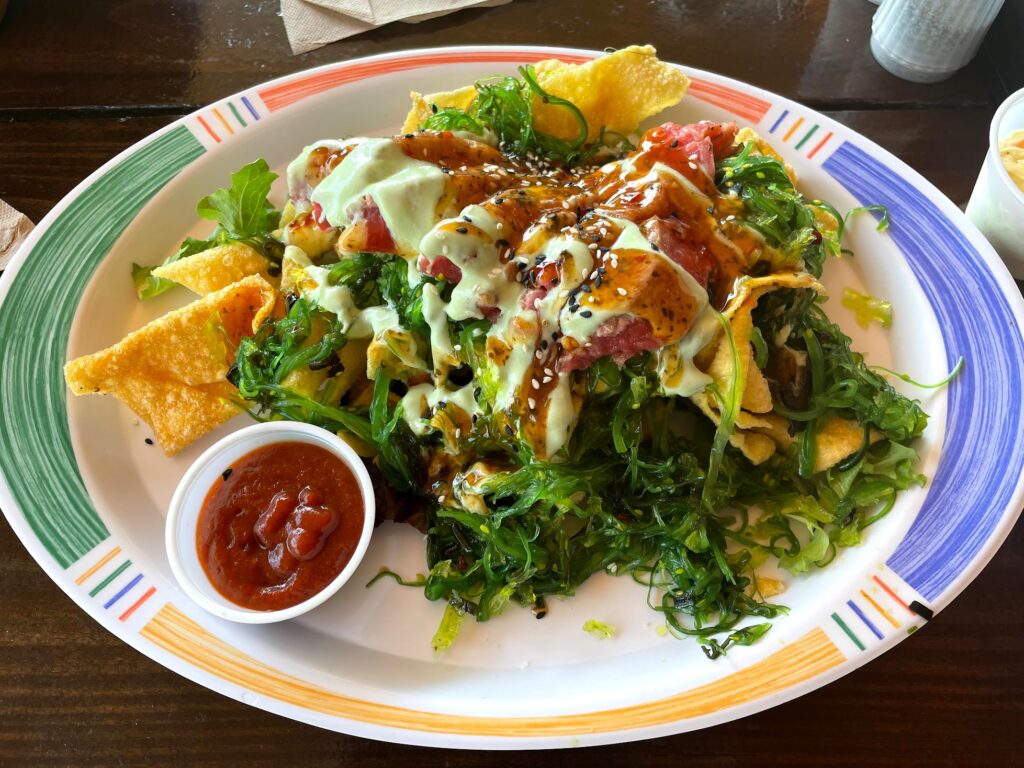 Stroll Duval Street in Key West
Upon your arrival to Key West, start by walking Duval Street. There are so many bars and cool shops to stop in and peruse that it is easy to spend an hour or two taking it all in.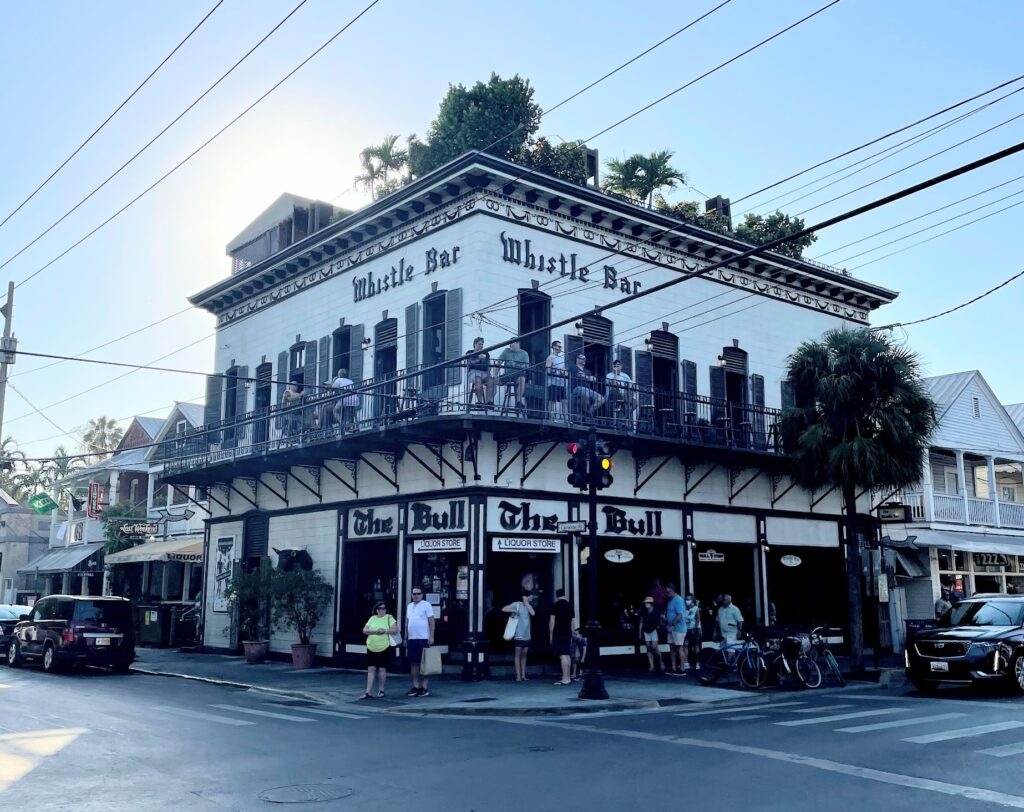 Sunset at Mallory Square
This is a very touristy thing to do but I guess, when in Rome…The square was very crowded, but it was still beautiful to see the view. We walked the waterfront after the sun had set and choose which yacht I wanted to pretend was mine.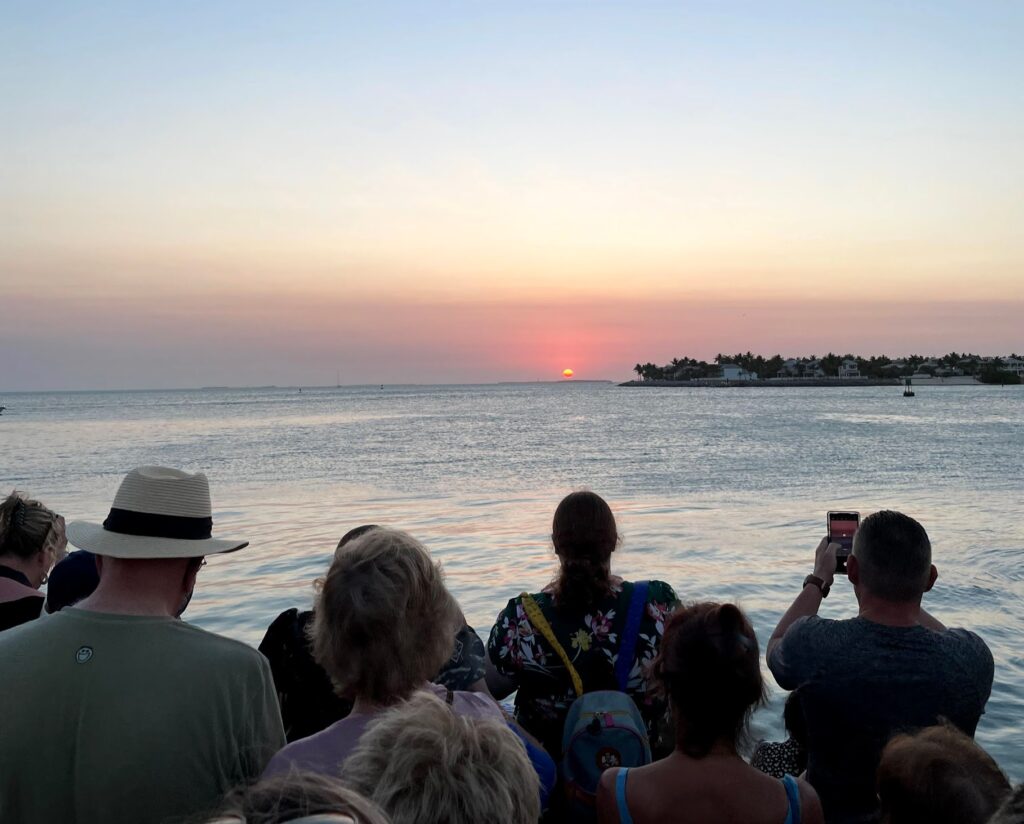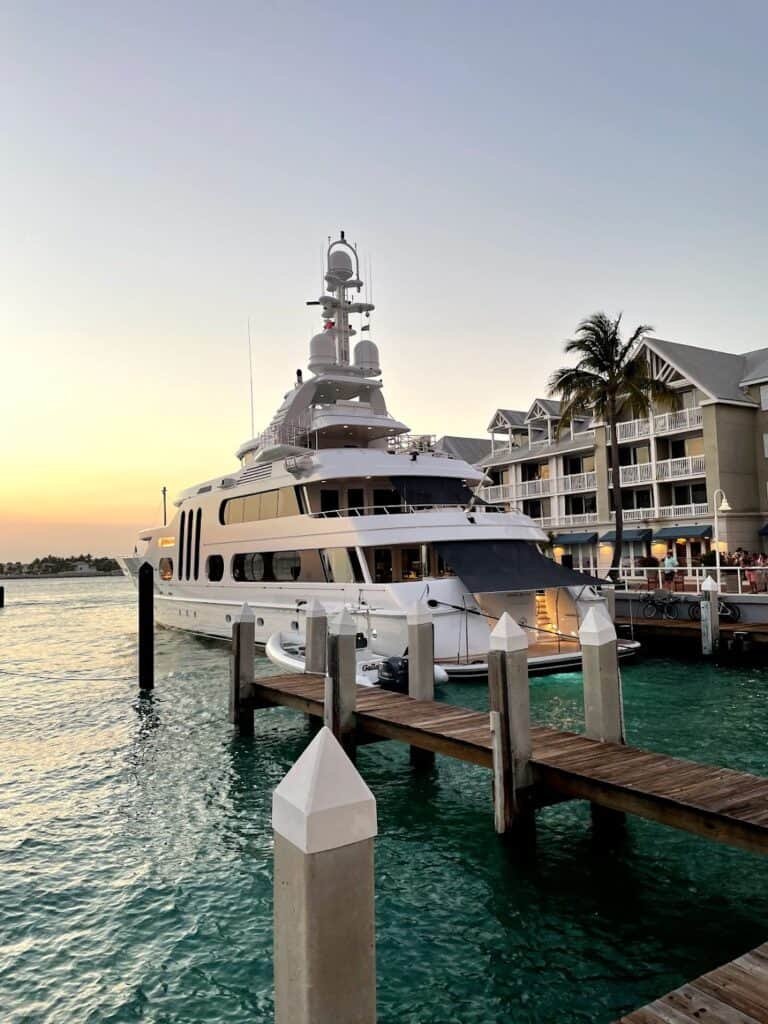 Dinner at Blue Heaven
End your day with dinner and a mountainous slice of key lime pie. I mean, look at this meringue!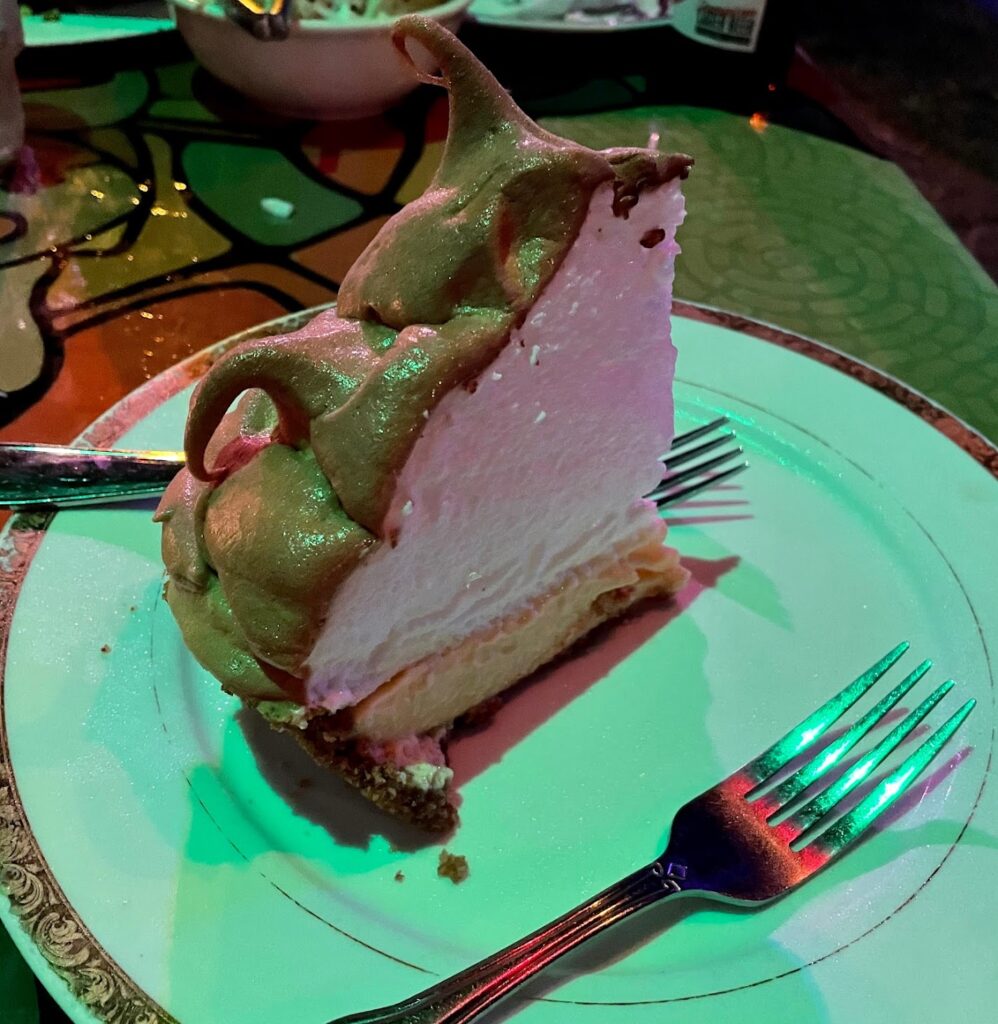 Tuck in to bed in Key West to end your busy day.
Like this itinerary? Check out What to do for a day in Key Largo or read about some great places to get some decadent key lime pies.