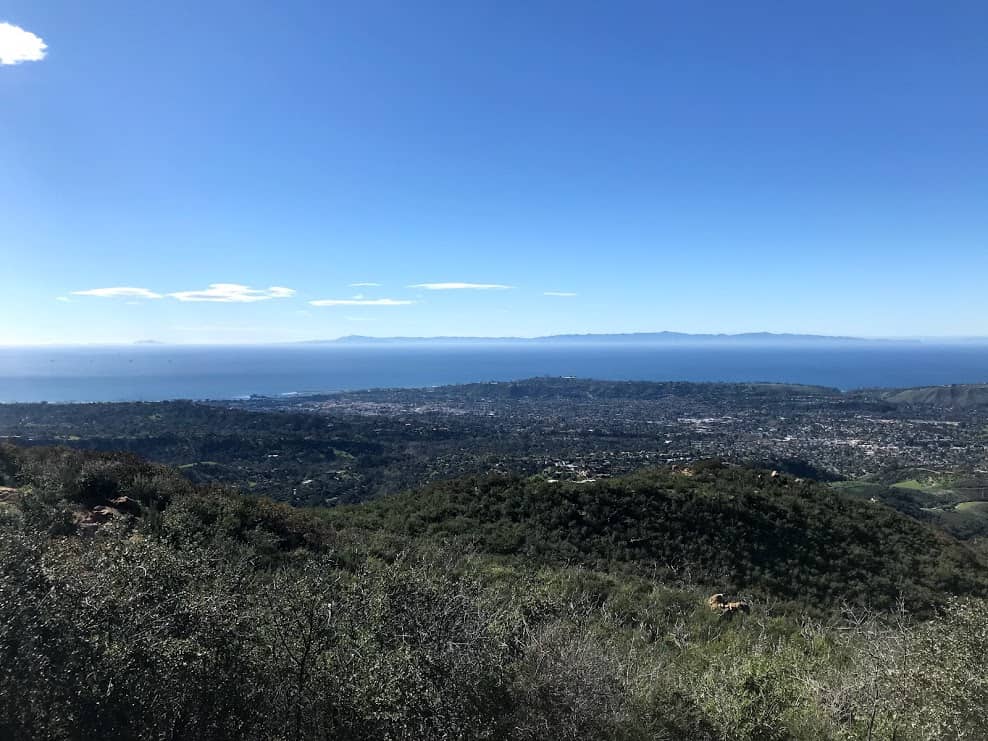 Last week I had the privilege of spending my spring break in beautiful Santa Barbara, where I was born and raised. One of my favorite things to do is play tourist in my hometown; it is always fun to find hidden gems in the place you grew up. It is crazy to think that I lived here for 18 years, and didn't take full advantage of all the natural beauty and amazing restaurants that Santa Barbara has to offer.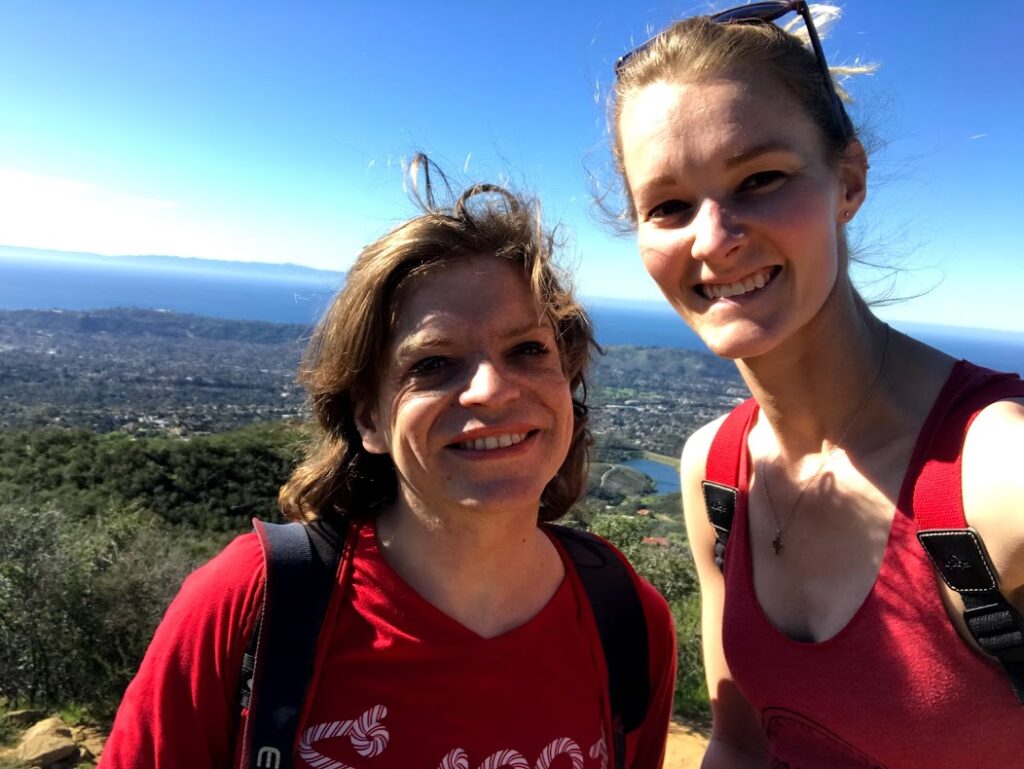 So, on my first full day back home, I made plans to hike Inspiration Point with a dear friend from high school, Richie. This is a relatively short hike (3.5 miles roundtrip) with a huge payoff at the end: a stunning view of Santa Barbara, the ocean and the Channel Islands, so it seemed like the perfect introductory hike for my week. The trail is paved at the beginning, and offers stunning views on the way up, which I had to stop and exclaim about multiple times. Think about how good the view at the top will be when this is what you see to begin with!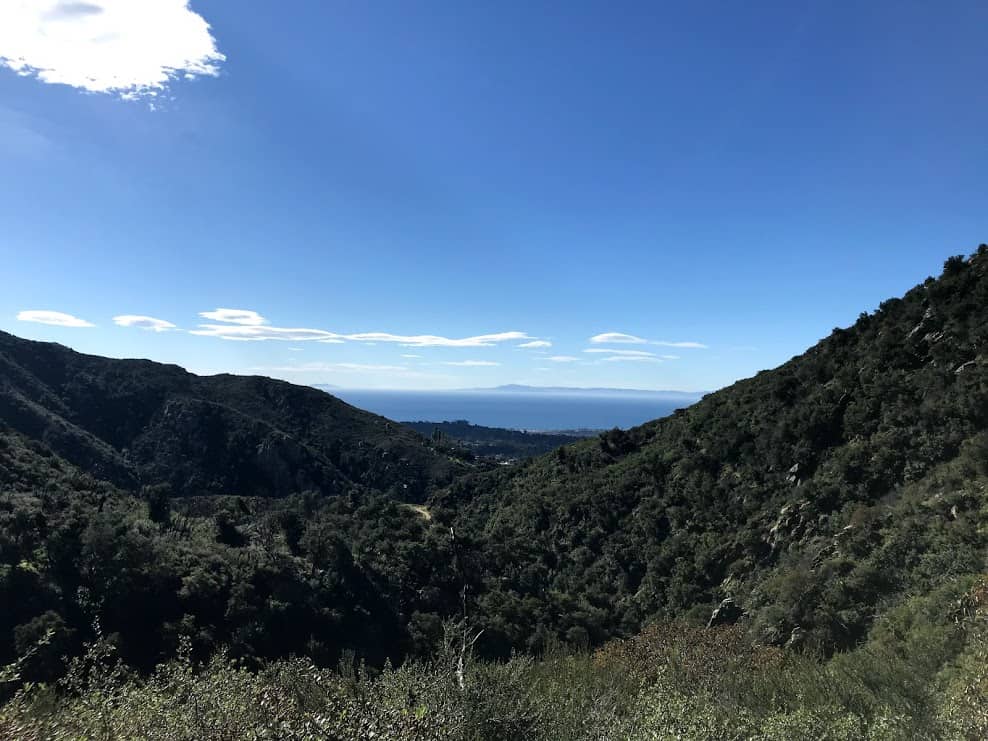 After winding our way up the mountain, we came off the paved road and begin the climb through the canyon. The creek was very full due to recent rains, so it was worth a stop to just sit and listen to the sounds of the cascading water. The morning light was making the leaves glow bright green, which made for a magical resting spot.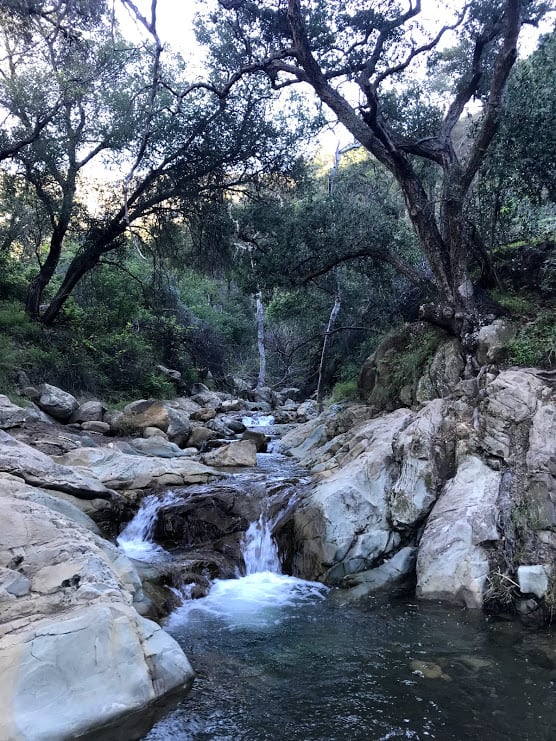 The climb from the creek to the lookout offers a wide variety of scenery. We passed thriving, but fire damaged, oak trees, and caught striking views of the mountain foliage in all its shades of green, pockmarked by boulders and punctuated by a bluebird sky. But nothing compares to the view at the top.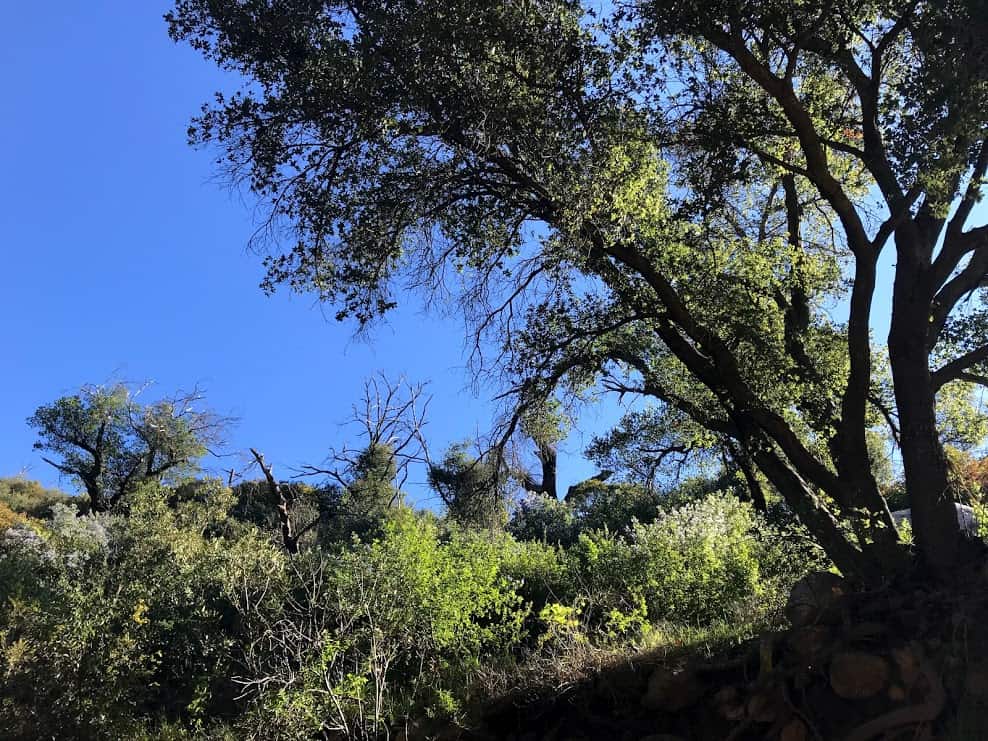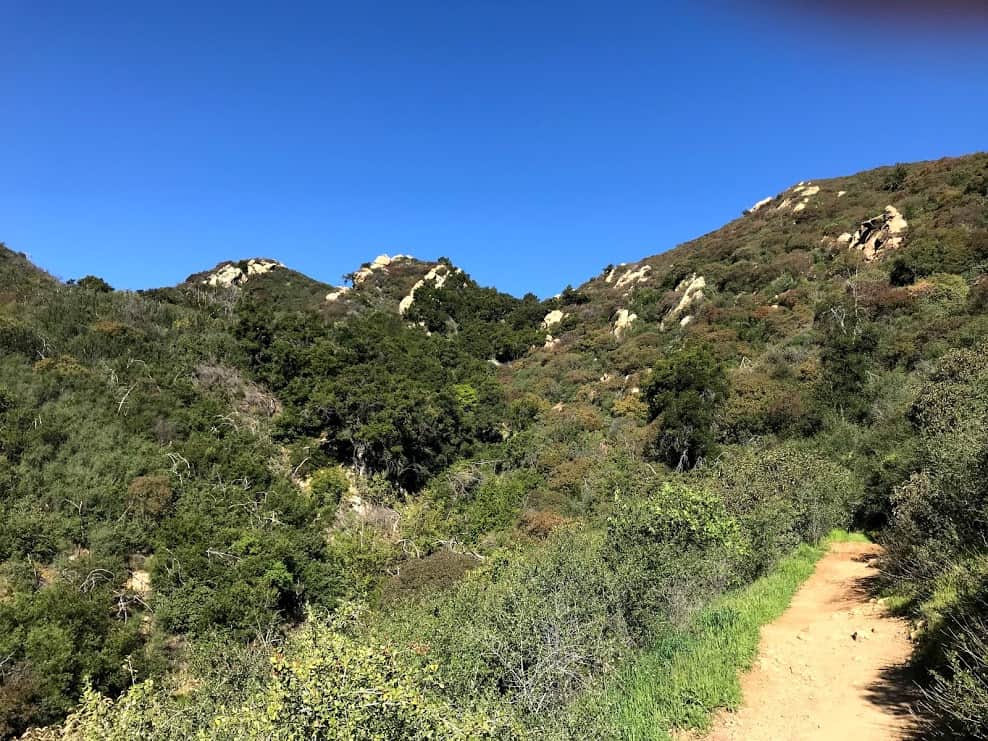 We paused and rested for a few minutes, taking it all in. The Channel Islands seemed to glow as a thin line of haze hugged the place where the islands meet the sea. The sun was bright and glinted off the Pacific Ocean, and warmed our faces as we pointed out landmarks and tried to find our houses from the top.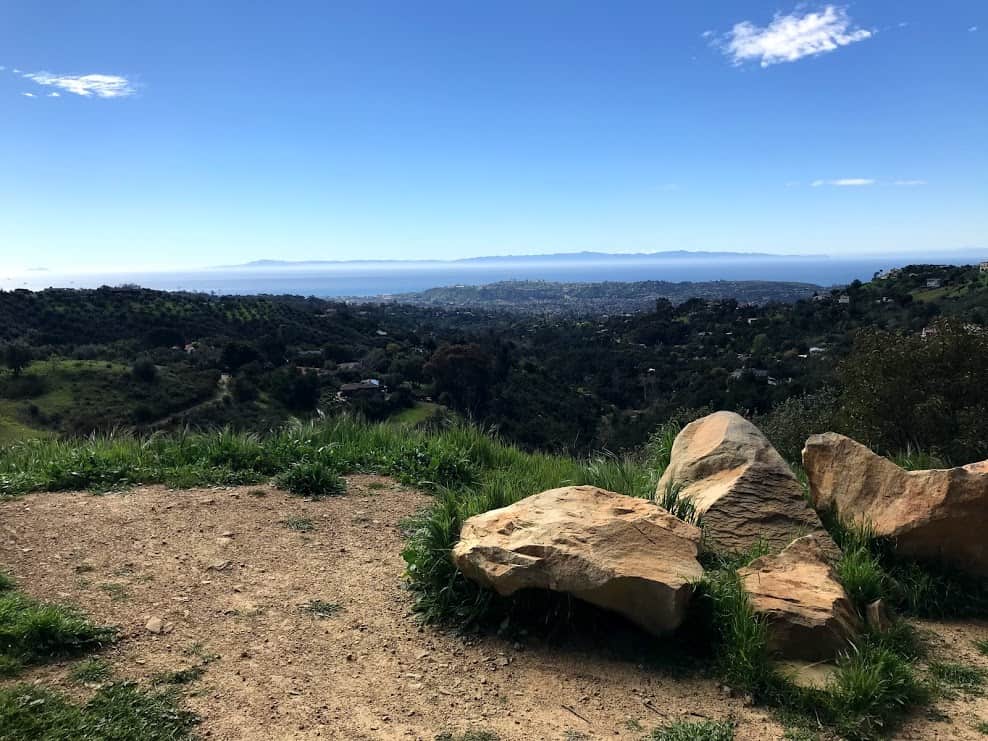 On the way down, we decided to veer off the beaten path, and follow the creek back to the beginning of the trail. This involved wading through water up to my shins, and then squishing my way back to the car in my hiking boots, but it was worth it to feel the cool water, and to take a different route back.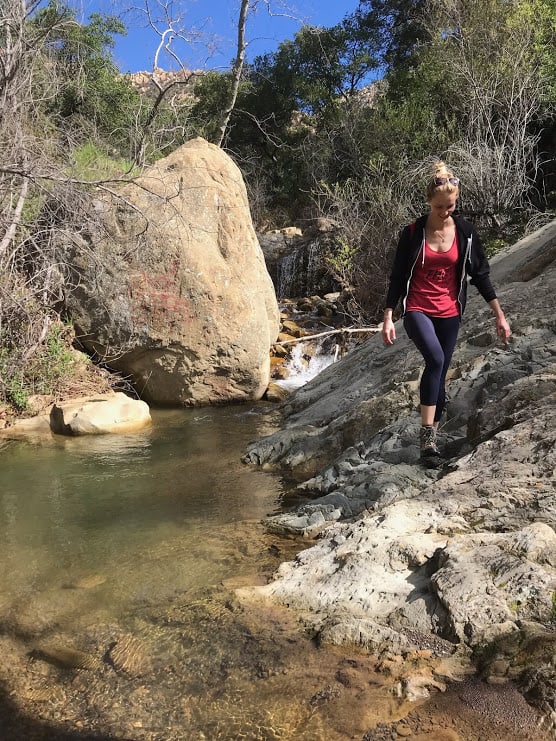 Overall, this is a pretty easy hike with ocean, mountain and canyon views that can be completed in a morning, so you still have the rest of the day to get things done, or explore more of what Santa Barbara has to offer. I highly recommend this hike as a way to decompress and get a bird's eye view of this beautiful city. This whole experience was also a great reminder to me of how important it is to not get complacent in a place that you live. There is always something new to explore or rediscover in your hometown, and some people come from all over to see where you live!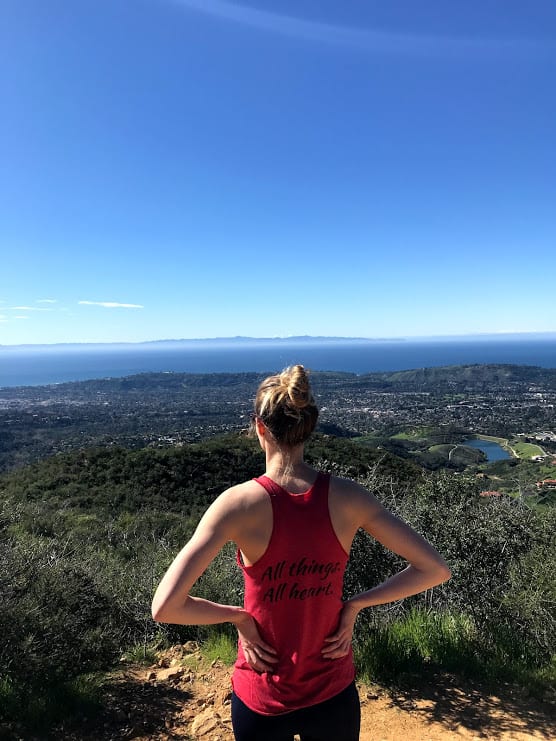 Logistics
There is no trailhead parking lot so get there early. We hiked from about 9-11:30, and were able to find street parking not too far from the start, but when we left, things were definitely getting crowded.
The trail was a bit muddy in places, and there was quite a bit of water flowing, which is not always characteristic of this time of year, so it was nice to have waterproof boots, especially for the hike back down when we decided to blaze our own trail.
For more logistics, check out this website, which offers a much more detailed description of the route, driving directions, and connecting trails.
Leave a comment below and let me know if you were inspired to play tourist in your own home!