edited July 27 2022
Located just about two hours north of Albuquerque, Taos is a perfect getaway for a winter weekend with plenty of things to do. Here are my top 5 things to do on a trip to Taos.
The Gorge Bridge
Located just outside of downtown Taos, this bridge stretches over the Rio Grande Gorge, and you can walk right on it and get a first hand look at this massive gash in the landscape.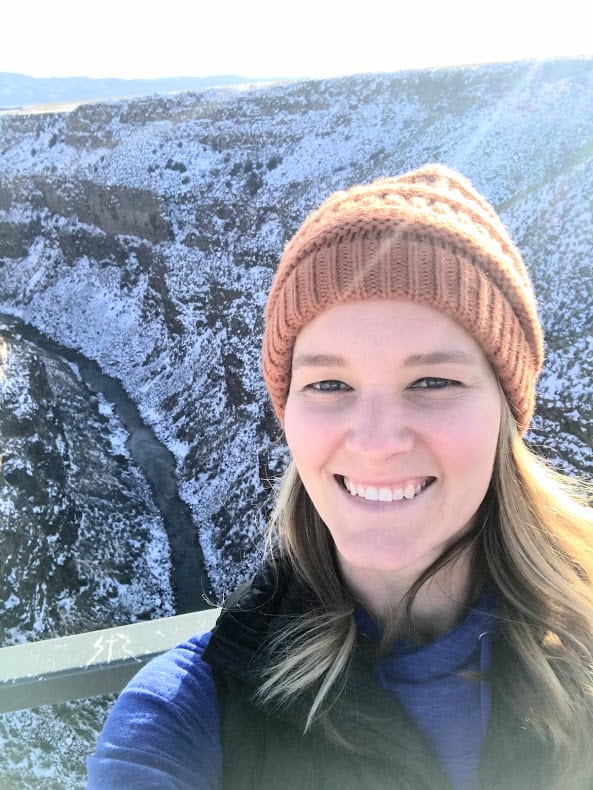 Taos Ski Valley
You can find some of the best skiing in the world in Taos Ski Valley, located about 20 minutes outside of downtown Taos. This side trip is well worth it, even if you don't ski. Due to a recent influx of investments, there are plenty of new bars where you can grab a drink or snack, all while watching colorful skiers and snowboarders make their way down some of the steepest slopes in the country. If you are hungry, I recommend 192 in The Blake Hotel, where we had a salad and the duck poutine, and some fantastic, yet pricey, cocktails.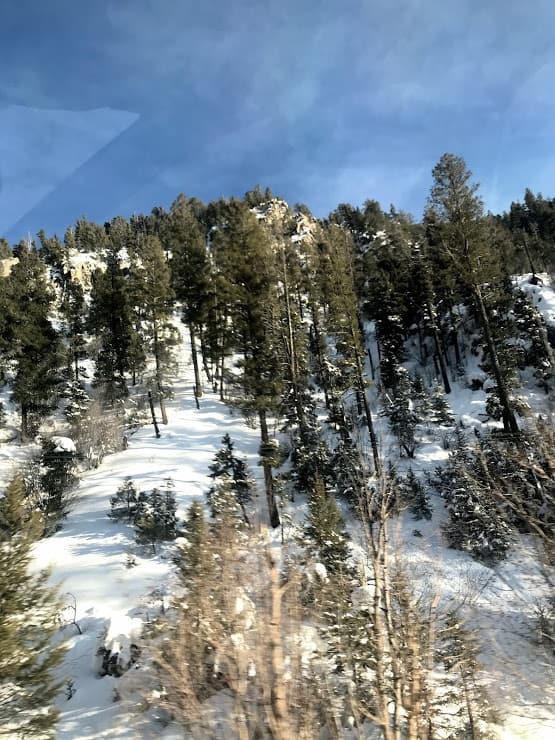 Visit the Plaza
Taos is home to a large population of artists, so there is no shortage of jewelry stores or art galleries to pop into here. I particularly enjoyed an antique shop which sold an alarming amount of medieval-looking medical equipment. Enjoy the window shopping before grabbing a bite to eat at one of the restaurants.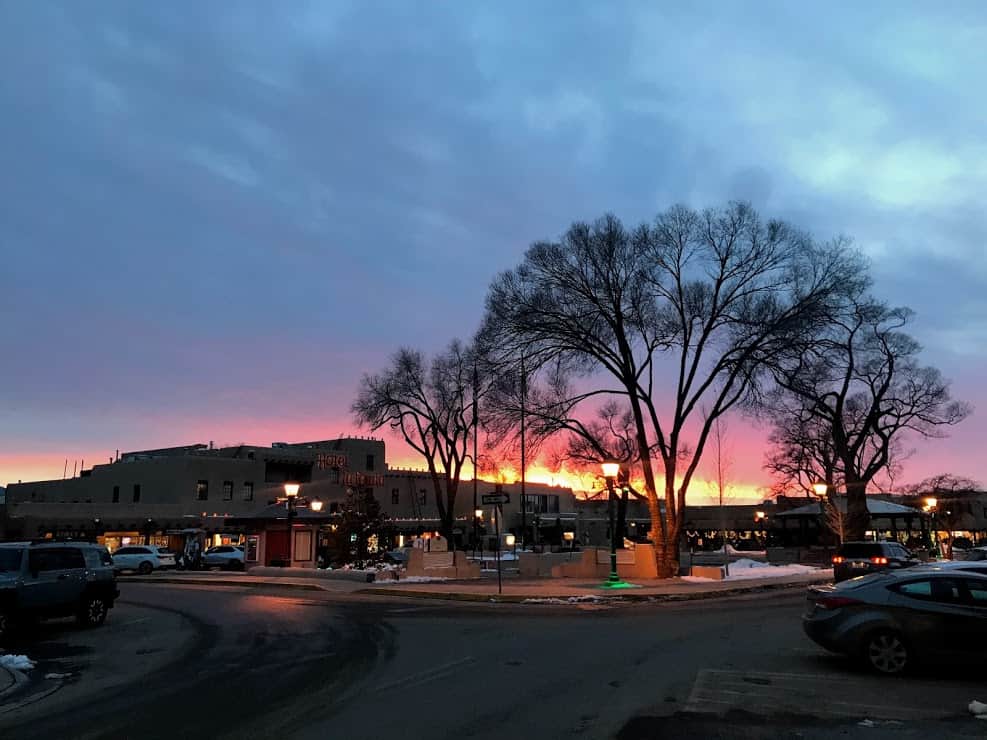 Explore Obscure History
Perhaps one of my favorite parts of this trip was the Governor Bent Museum. This quirky museum is in the old house where Governor Bent's family lived, and is full of lots of weird, completely unrelated things. There have a replica of the hole his family dug in the kitchen wall to escape when they were attacked and surrounded by Native American fighters. Alas, the poor governor was not quite so fortunate as the rest of his family. According to history, he was scalped alive and then died shortly thereafter. Just one of the fun things you can learn if you go off the beaten path. Besides the replica of the escape hole, and a letter of the whole alarming affair written by his daughter, there was VERY little else related to Governor Bent, but we still enjoyed the stuffed six-legged sheep and the world's most awkward museum employee, who sat without moving and stared vacantly at the wall even when you talked to him, but who could hear you even if you spoke in a whisper in the other room.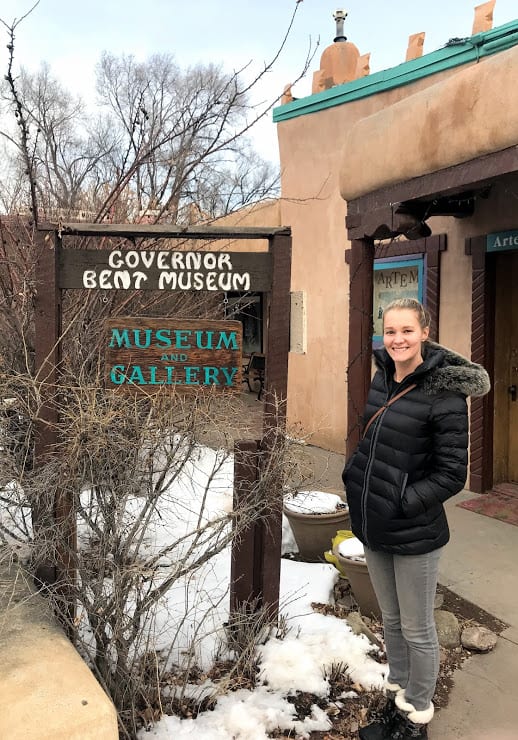 We also ventured into Kit Carson Park to check out the graves of some important historical figures.
Taos Pueblo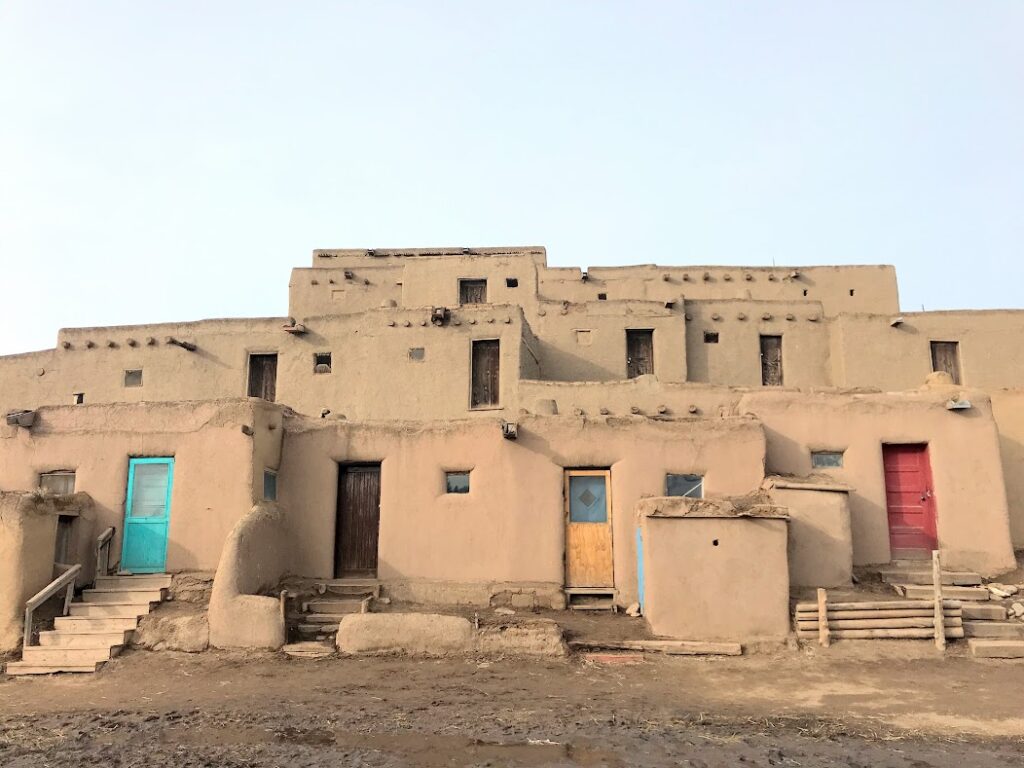 The Pueblo is a must-see and one of the main draws to Taos, besides the skiing. This Native American settlement is one of the oldest pueblos in New Mexico, and is especially unique because members of this pueblo participated in the Pueblo Revolt, the only time in American history where an occupied people overthrew their occupiers successfully. As you wander through the pueblo, you can see signs of the continuous conflict between the Native Americans and the Spanish in the charred remains of one of the churches. I enjoyed seeing the traditional architecture in the adobe buildings (estimated to be at least 1000 years old) and the hornos. Keep in mind admission is $16 per person, and the ground can be very. muddy! Make sure to wear shoes you don't mind getting dirty.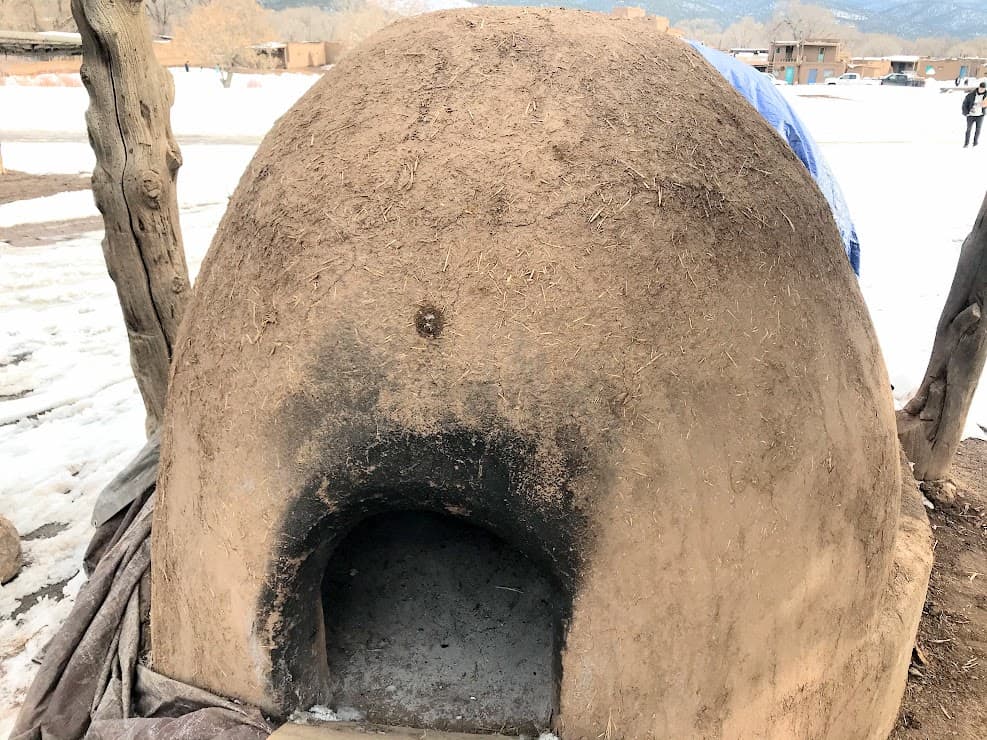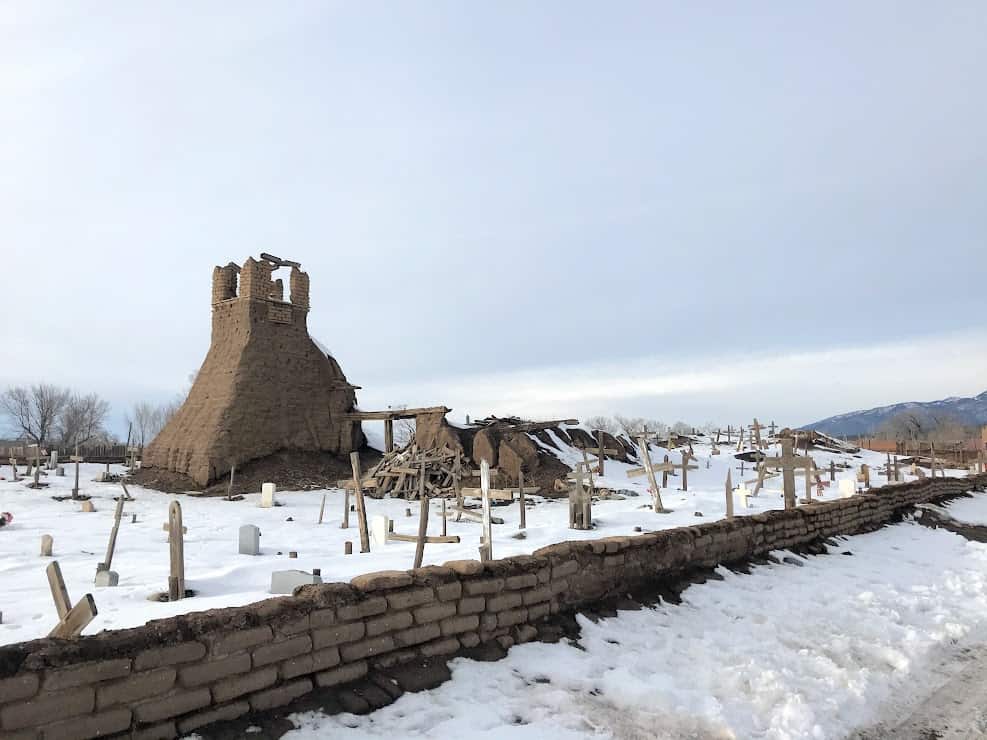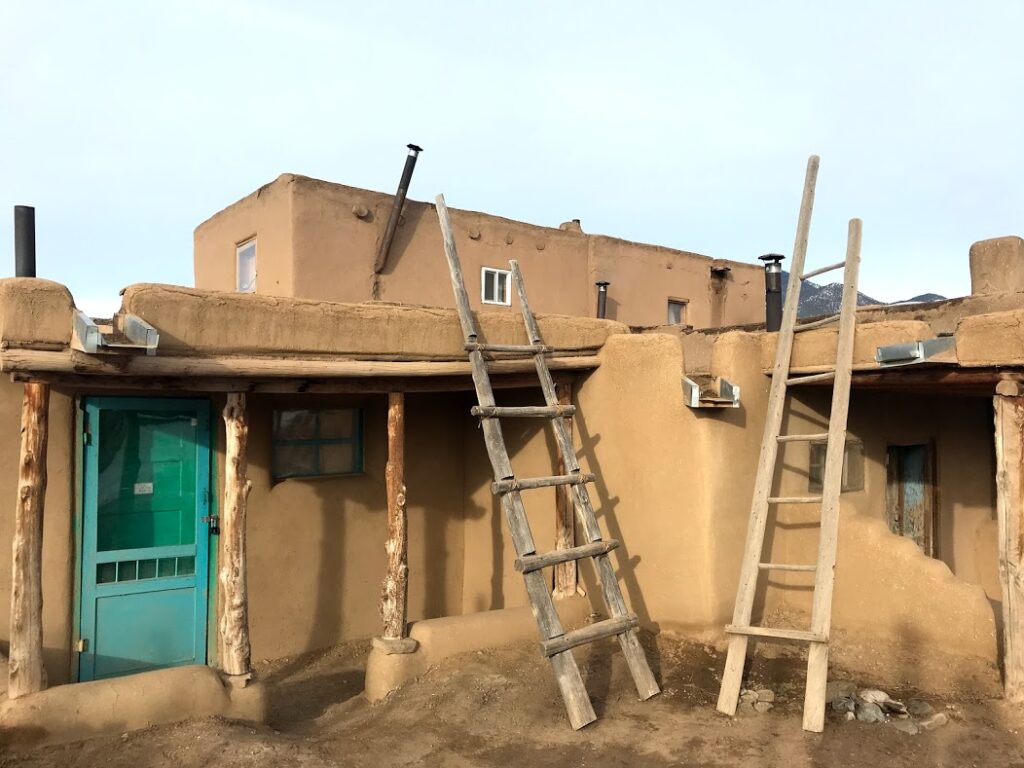 Where to Stay
We had a beautiful overnight stay at El Monte Sagrado. This hotel is AMAZING, starting with the decor: ornately carved wood, Native American rugs and art, Spanish style furniture, and some of the most incredible chandeliers I have ever seen.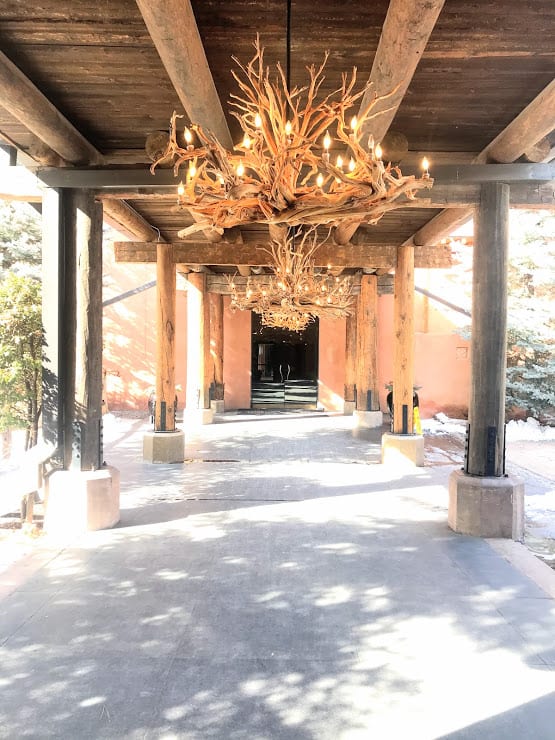 Our room featured a kiva fireplace, a patio looking out on two frozen ponds with a waterfall, a sitting room, and a massive tiled shower.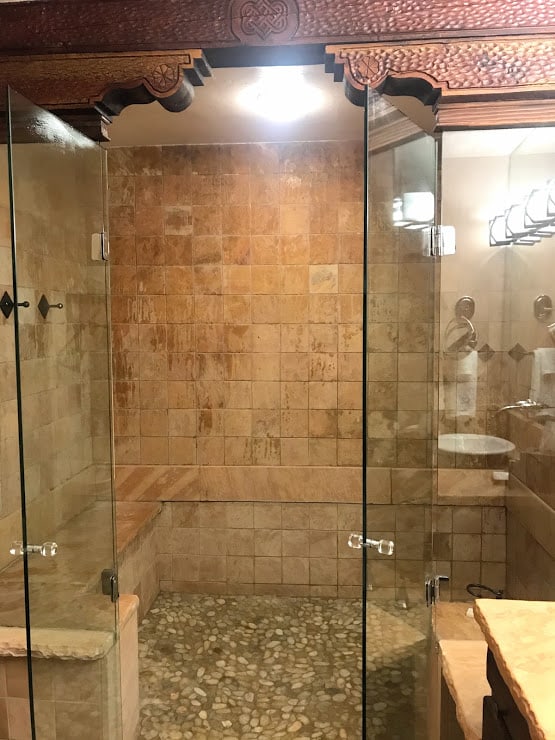 The Anaconda Bar located on the property serves fantastic cocktails, and the bathroom decor of the restaurant is worth checking out, even if you don't have to go. 🙂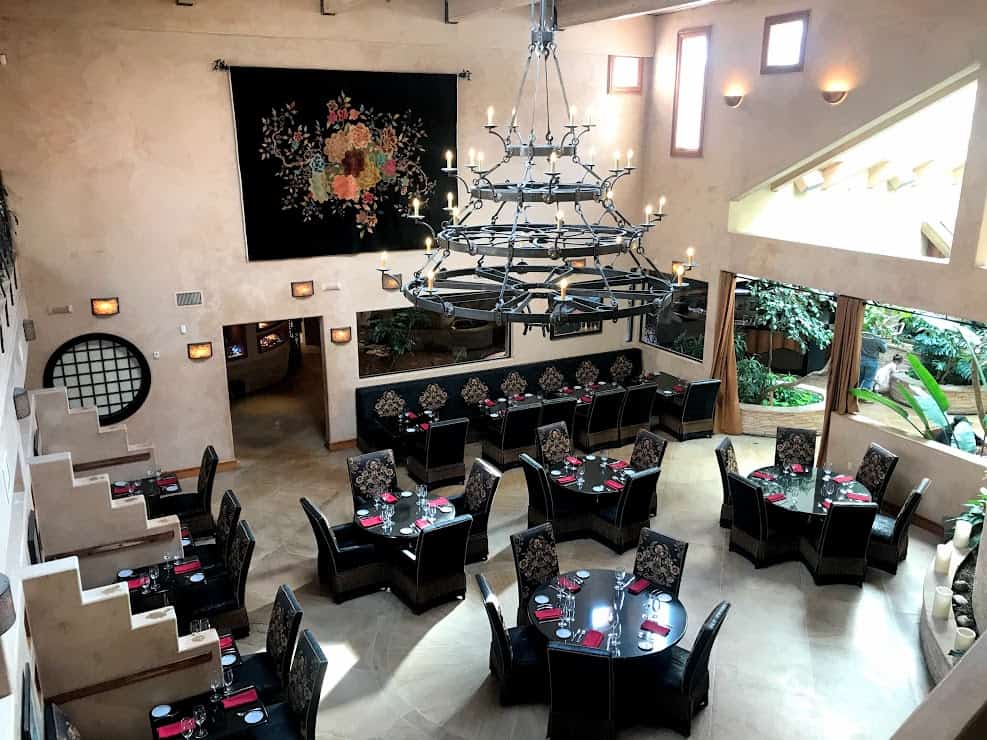 Make time for a dip in the saltwater pool and spa, housed in what feels like a tropical greenhouse, and be sure to peek into the ballrooms if they aren't being used for any events. There is also a complimentary shuttle that runs late (check here for latest info). I LOVED staying here and will definitely be back.
Where to Eat
The Gorge in the plaza was a pleasant surprise. I tried fish and chips, which came with an epic dill tarter sauce, the Green Goddess Salad which had an herbaceous green dressing with a hint of basil, and the pork adovado sliders with that incomparable Northern New Mexico red chile. The bartender mixed me a perfect Greyhound with fresh grapefruit juice, which topped off a perfect meal.
We also ate at the Alley Cantina, housed in the oldest building in Taos. This has a great ambience and is located off the plaza. On Thursdays, check out their fantastic karaoke!
Ranchos Plaza Grill, located near the San Francisco de Assisi Church, has fantastic adovado burritos smothered in red chile.
With its many hidden gems, beautiful scenery and rich history, Taos is a great place to visit to get outdoors, eat delicious New Mexican food, and learn new things on a weekend away. I felt educated, well-fed and relaxed after my weekend trip, and hope to be back soon!