For anyone looking to get out of their daily routine, or escape boring weekend chores, here are some quirky day trips from Albuquerque that make for the perfect Saturday get-away.
Madrid
Pronounced Mad-rid, and not to be confused with anywhere in Spain, this tiny town located about an hour's drive east of Albuquerque is a "unique and creative little village" with a rich history. Madrid experienced its heydey as a mining town starting in the 1860s, but turned into a ghost town once the demand for coal diminished. Now, it is a sleepy village of artists, and the occasional location for a movie shoot (Wild Hogs was filmed here). After enjoying the scenic drive from Albuquerque, stop to peruse the antique shops and boutiques of the small downtown, or sip a spicy cucumber margarita while enjoying some live music at the Mine Shaft Tavern. This historic tavern is home to the longest stand-up bar in New Mexico (at 40 ft) and shares the property with the Madrid Old Coal Town Museum, set to reopen soon. You can have your lunch right next to a historic abandoned steam engine while dining at the Cantina. Check out this website of other recommended things to do on your trip to Madrid.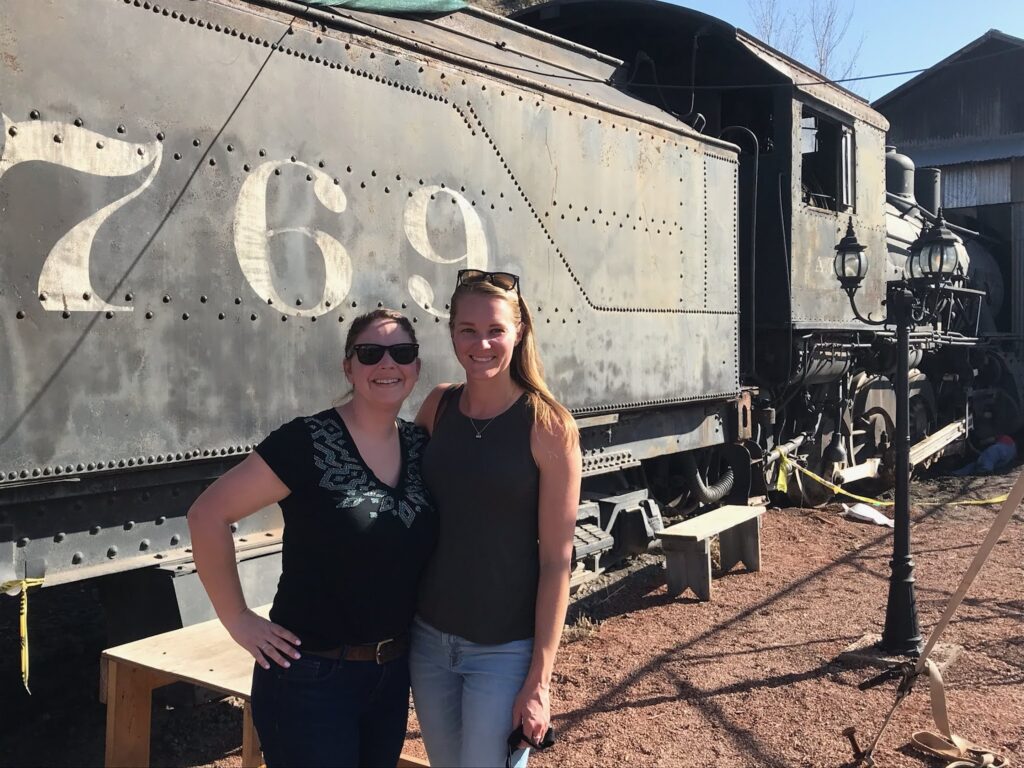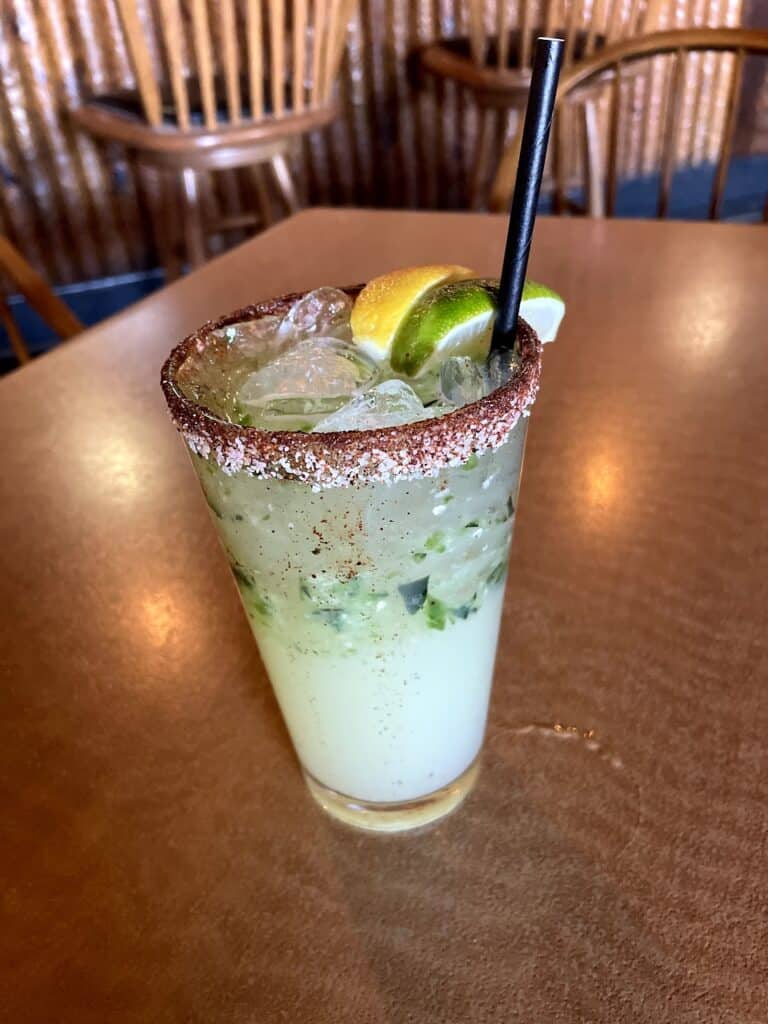 Meow Wolf: Santa Fe
We continue north to Santa Fe to get to the second stop on our list of day trips from Albuquerque. There are so many things to do in Santa Fe that it really deserves its own post, but for the sake of this article, we are going to focus on Meow Wolf. Part art exhibit, part fun house, this interactive art display is one of the most popular things to do in Santa Fe. Located just about an hour from Albuquerque, visitors can enjoy the mind-boggling and colorful hands-on exhibits. Strum a laser harp, slide down the hidden slide behind the dryer, or enjoy the mini-arcade inside. When you have had enough and are ready to come back to reality, grab amazing dumplings at Dumpling Tea in the Santa Fe Plaza, or lunch at the Plaza Cafe Downtown, Santa Fe's oldest restaurant. Around the holidays, they have pumpkin posole and it is amazing! Better yet, take the slightly longer way home and stop in Madrid on your way back.
Tinkertown
Nestled north of Albuquerque in the Sandia Mountains lies the sum of one man's life work and creative process. Tinkertown was born when Ross Ward assembled his random collection of Old West relics, glass bottles, bones, old road signs, and other random paraphenelia, together with his hundreds of hand carved figures, to form what is now a 22 room exhibit of dioramas. All this and more is stuffed into a winding maze that originally began in his two bedroom home, but has since evolved into what it is today, with the help of Ward's surviving family. (Ward passed away in 2002.) Shop in the tiny gift shop, or take your time perusing the various themed displays, like the Wild West.
Tinkertown is definitely a memorable stop that will cause you to wonder just where the line is between creepy and quirky. I know I can't stop thinking about the perpetually jumping Emily, a miniature little girl who eerily jumps rope as long as her little motor runs, the sound of her rope making a spooky slapping sound each time it hits the ground. Tinkertown is definitely a place I would not want to be alone in, on a dark and stormy night. But during broad daylight, it is certainly something you don't see every day, and I think it is important to get good and weirded out every once in awhile. I can't believe I don't have any pictures… I guess you will have to go see for yourself. Or check out this great write-up, which contains a few images of some of the exhibits.
Las Vegas, New Mexico
Our last quirky stop takes us to Las Vegas, New Mexico, home to the United World College, an elite international boarding school for high school juniors and seniors. Besides being housed in the old Montezuma Castle, a historic luxury hotel which gives off some major Harry Potter vibes, United World College also has the Dwan Light Sanctuary on its grounds. The Dwan Light Sanctuary, often referred to as a light temple, uses prisms instead of windows, which casts rainbows all around the stark white room, creating a peaceful experience for its visitors. You can stop to visit this tranquil celebration of New Mexico light by inquiring at the Welcome center of the college.
Before you pop in for some meditation, I recommend eating breakfast at Charlie's Spic and Span Bakery and Cafe, a cozy, yet sprawling bakery and diner serving breakfast and lunch. Go for the incredible baked goods.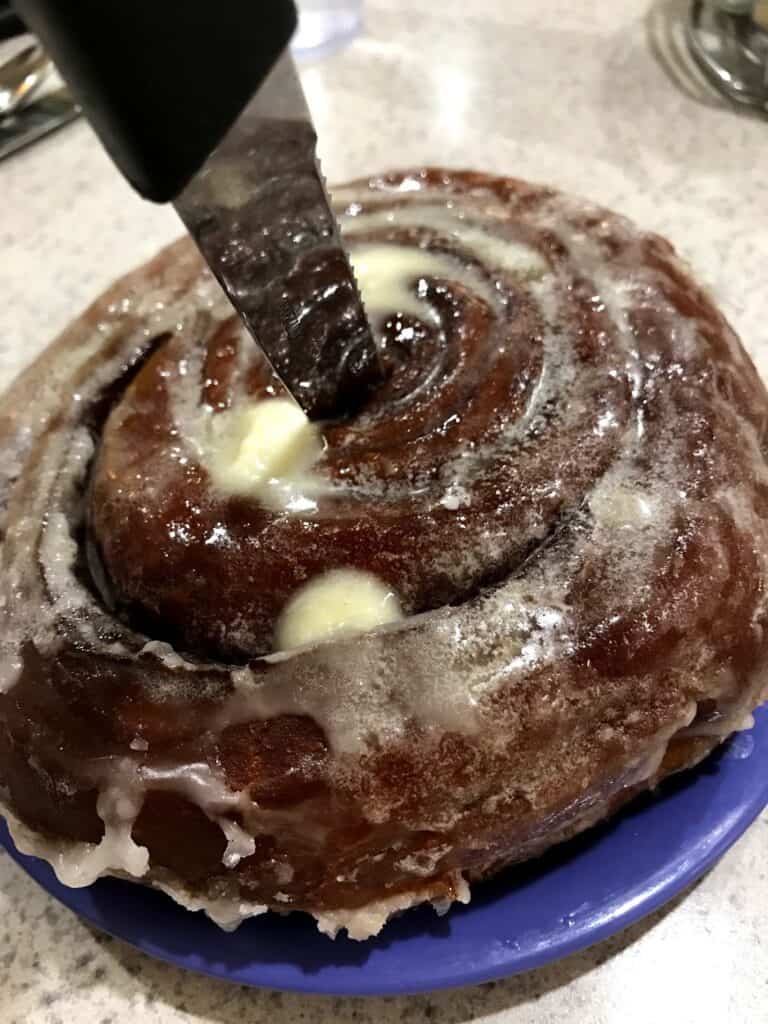 After visiting the Dwan Light sanctuary, I recommend stopping for a dip in the Montezuma Natural Hot Springs. Tucked right alongside Gallinas Creek, these rustic hot springs offer a free and peaceful opportunity to relax in the warm waters. Don't expect anything fancy, and make sure to bring a towel, but be prepared to come away feeling refreshed. After your dip, stroll through the quaint historic plaza before heading back to the city.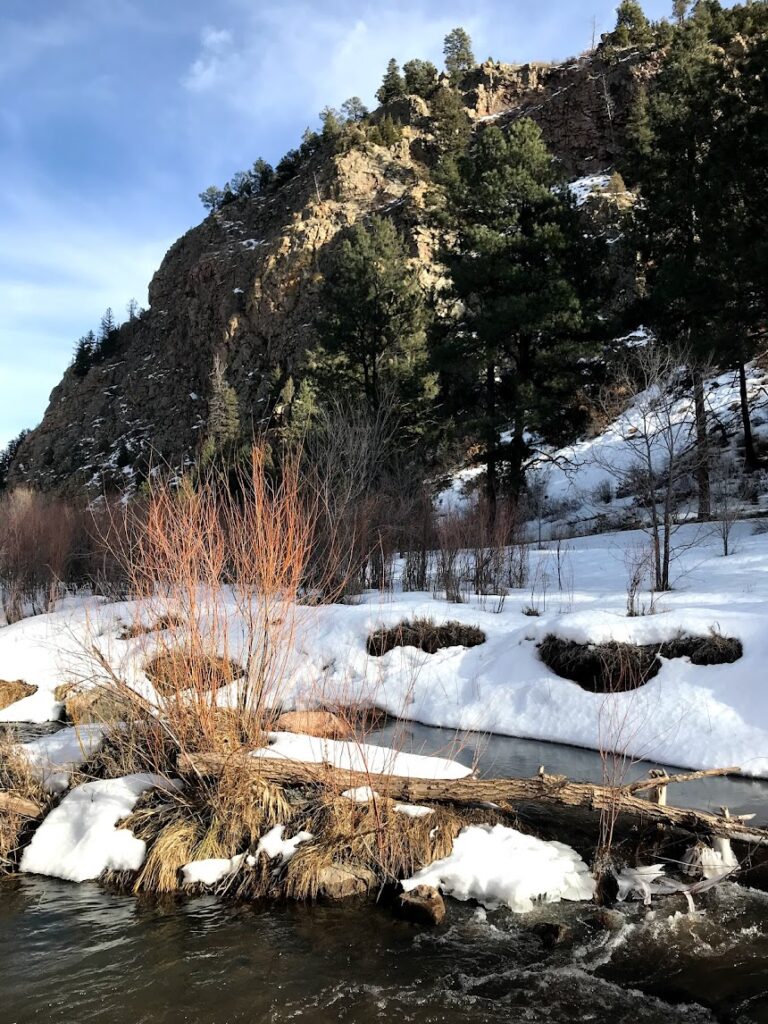 Want more like this?
Check out this post on Best Breakfast Spots in Albuquerque.