Breakfast
Start your morning off with breakfast at Two Friends Patio Restaurant. This is the first place that I tried shrimp for breakfast, and I was pleasantly surprised with the shrimp benedict. The Bloody Mary also hit the spot.
Then grab a coffee from Cuban Coffee Queen with their signature coffee iced cubes before heading off on your walk about.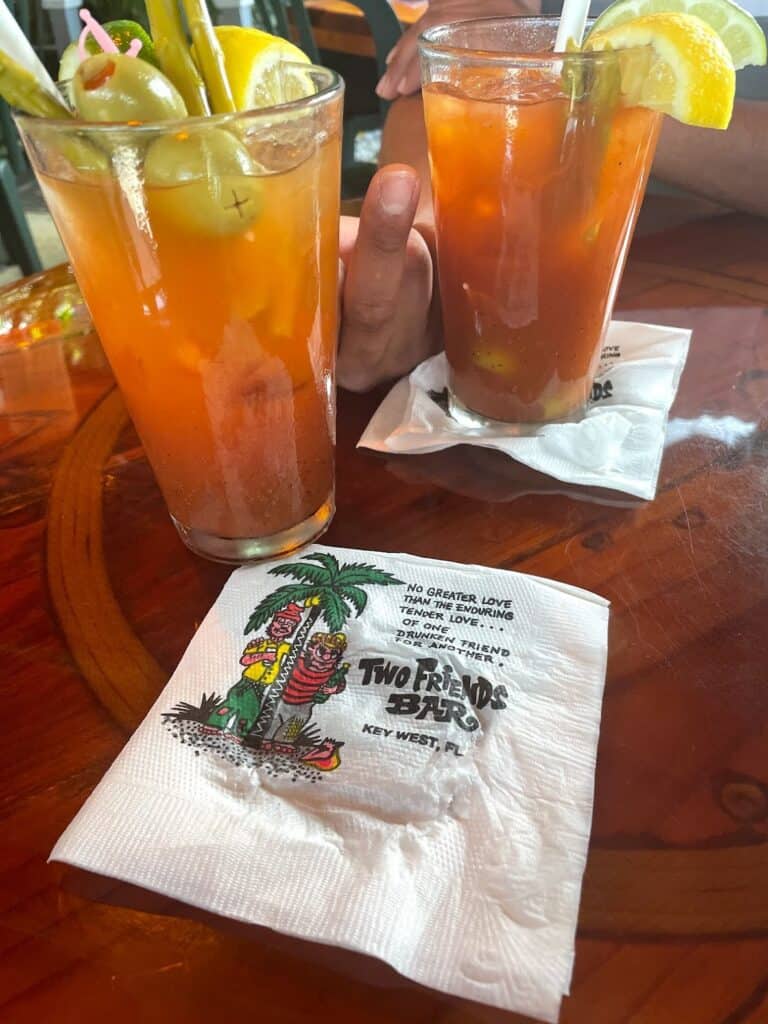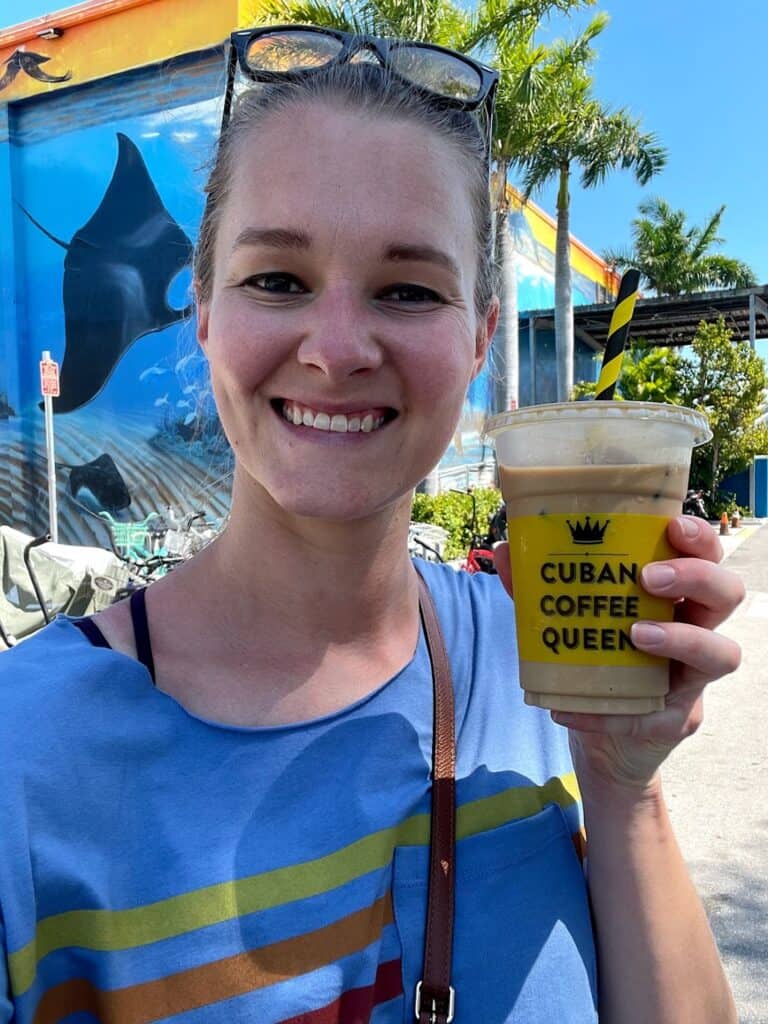 Walk About
Even though it was so hot, I loved walking around and taking in all the unique architecture and the classic Key West style of the houses.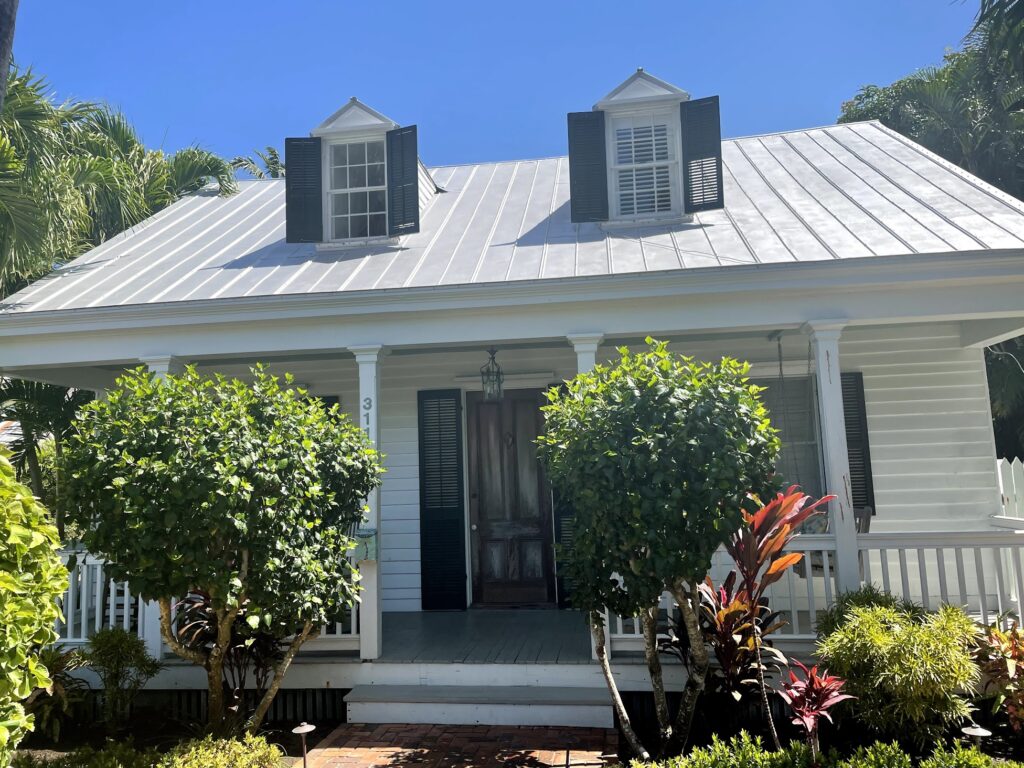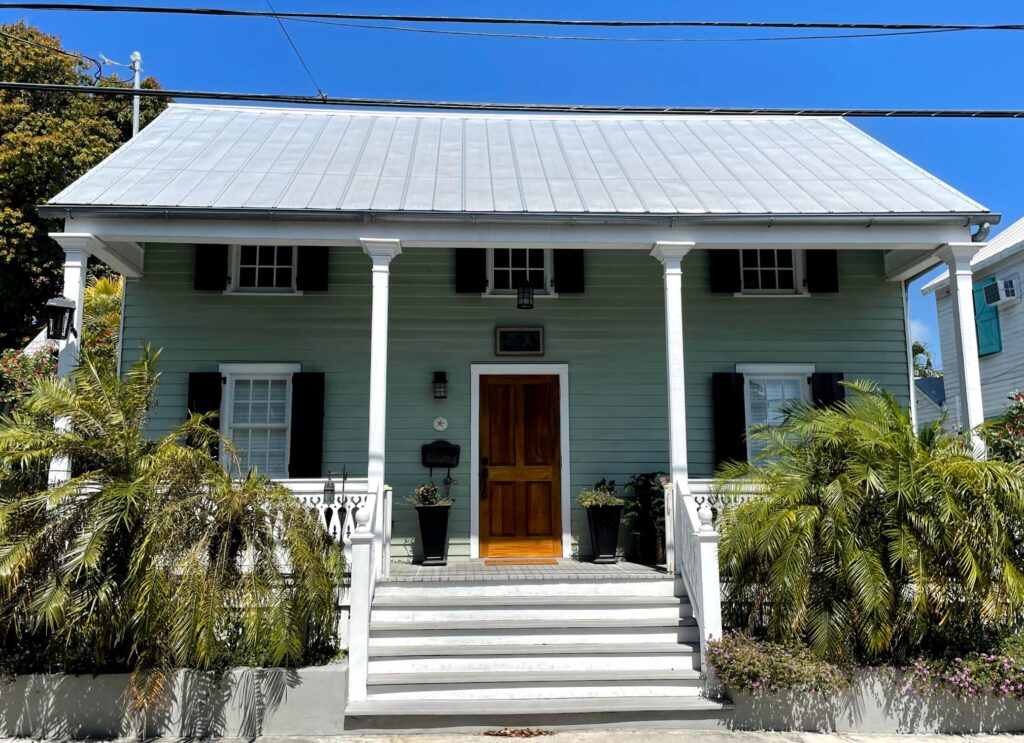 Beach Time!
Our walk took us to one of the few beaches in Key West. I was surprised that there weren't more, but the coral reefs apparently prevent the buildup of sand along the shore. We spent a few hours at Ft. Zachary State Park Beach. It was VERY crowded, but we managed to find a scrap of sand. Swimming in the perfect turquoise waters was bliss, of course, but the water is so warm, it was hard to cool down.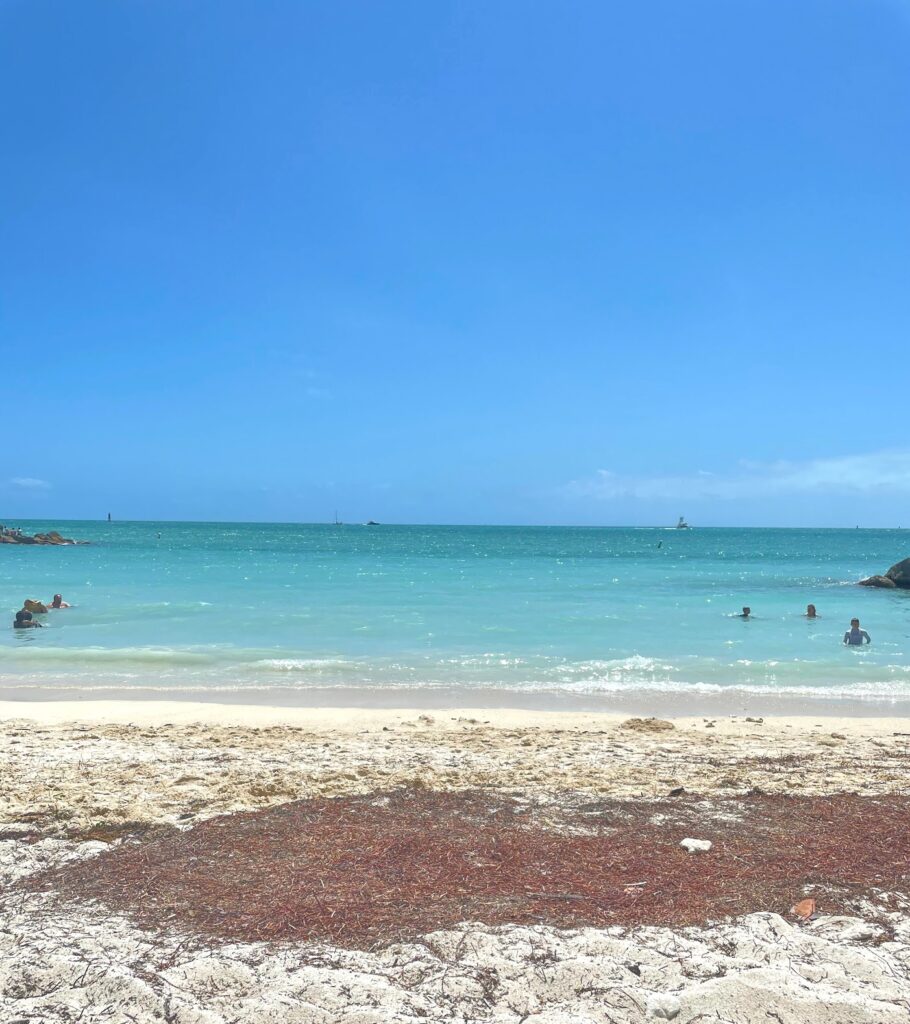 Grab a chilly drink.
Once we had enough of the sun, sand, and crowds, it was time to make our way back into town. After befriending an iguana, we stumbled into the Green Parrot, where I had the best pina colada of my life. I think probably what happened was that the pina colada itself was average, but it was the whole setting and build-up to the pina colada that really elevated it to perfection.
Imagine: you are salty and sweaty from your day at the beach, you have been walking around in high heat and humidity all morning, and you are thirsty. You walk into a dimly lit bar, and find a seat at a high top table under a laughably large air conditioning vent which blasts you with deliciously cold air and immediately drops your body temperature to a tolerable level. Then, you order a perfectly blended, ice cold pina colada, and you sip it surrounded by the pleasant din of a bar full of people day-drinking on vacation. And that is why I think that no pina colada will ever top the pina at The Green Parrot.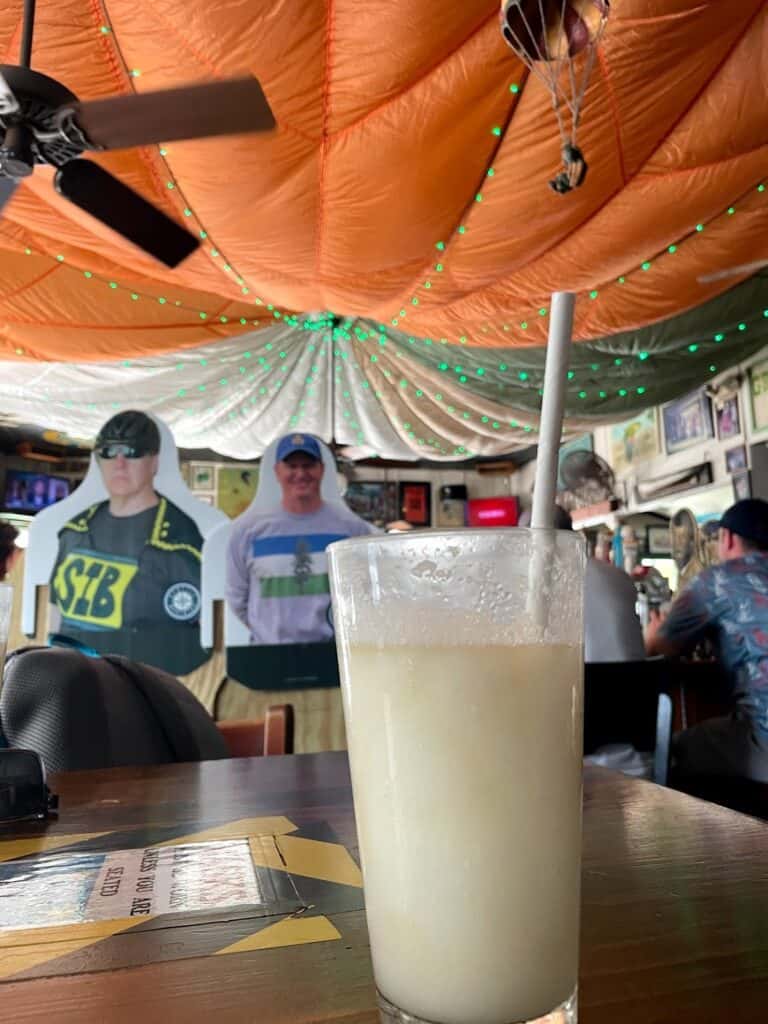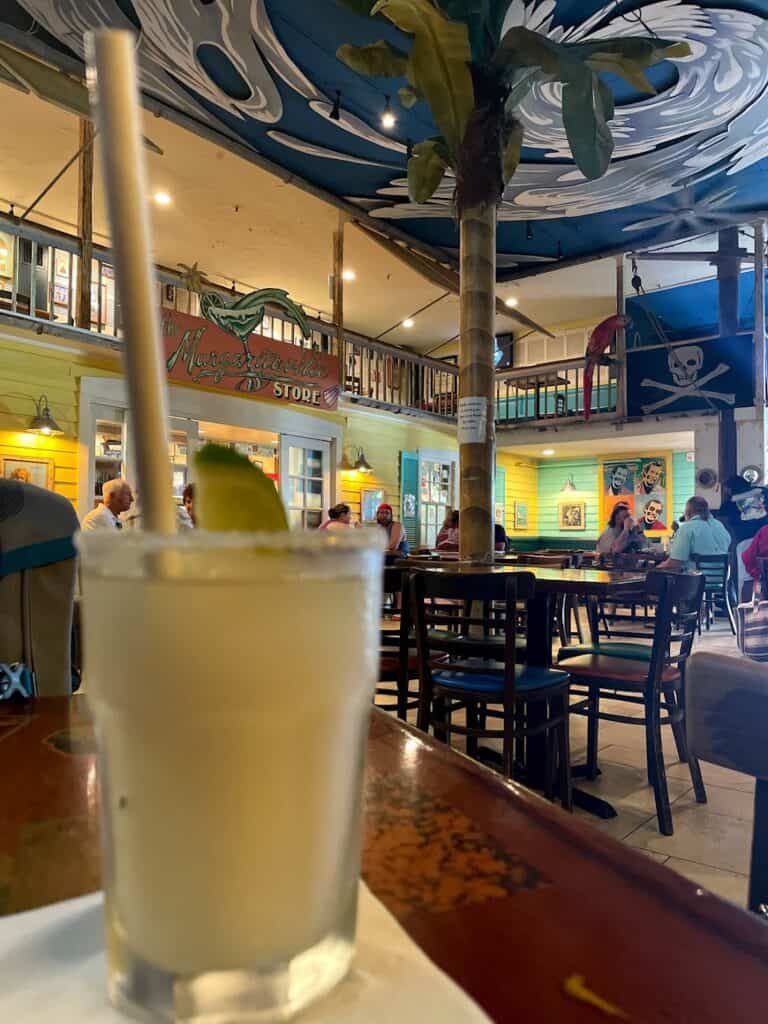 Ideally, after our refreshing drinks, this would have been the part of the day to go back to the room and shower before the evening activities. However, we were poor planners and did not leave time for this. So, we carried on feeling sticky and salty.
Dinner
Next up was a delicious dinner at Bagatelle. I don't think you can really go wrong with the restaurants in Key West, so don't sweat it if you can't make it here.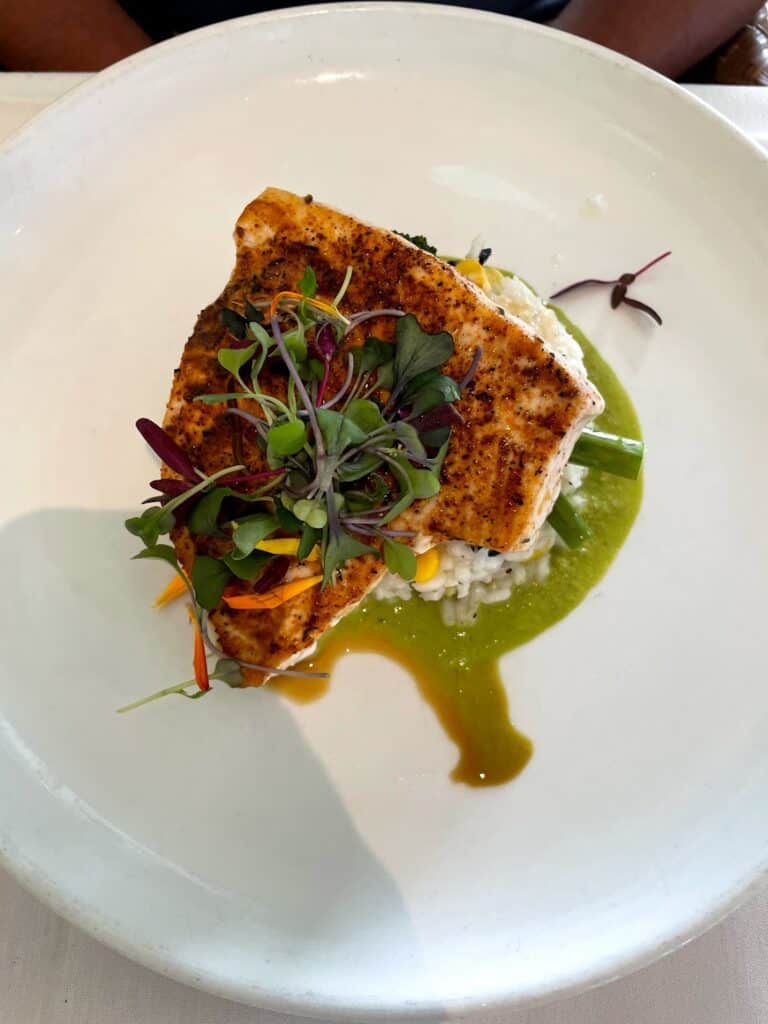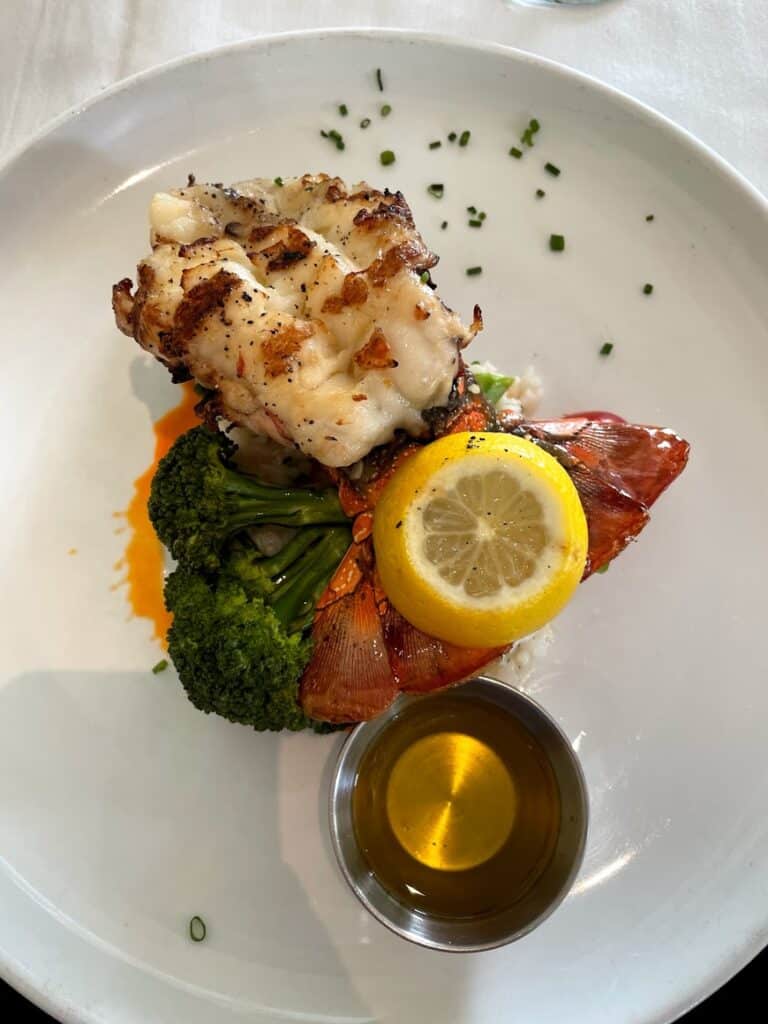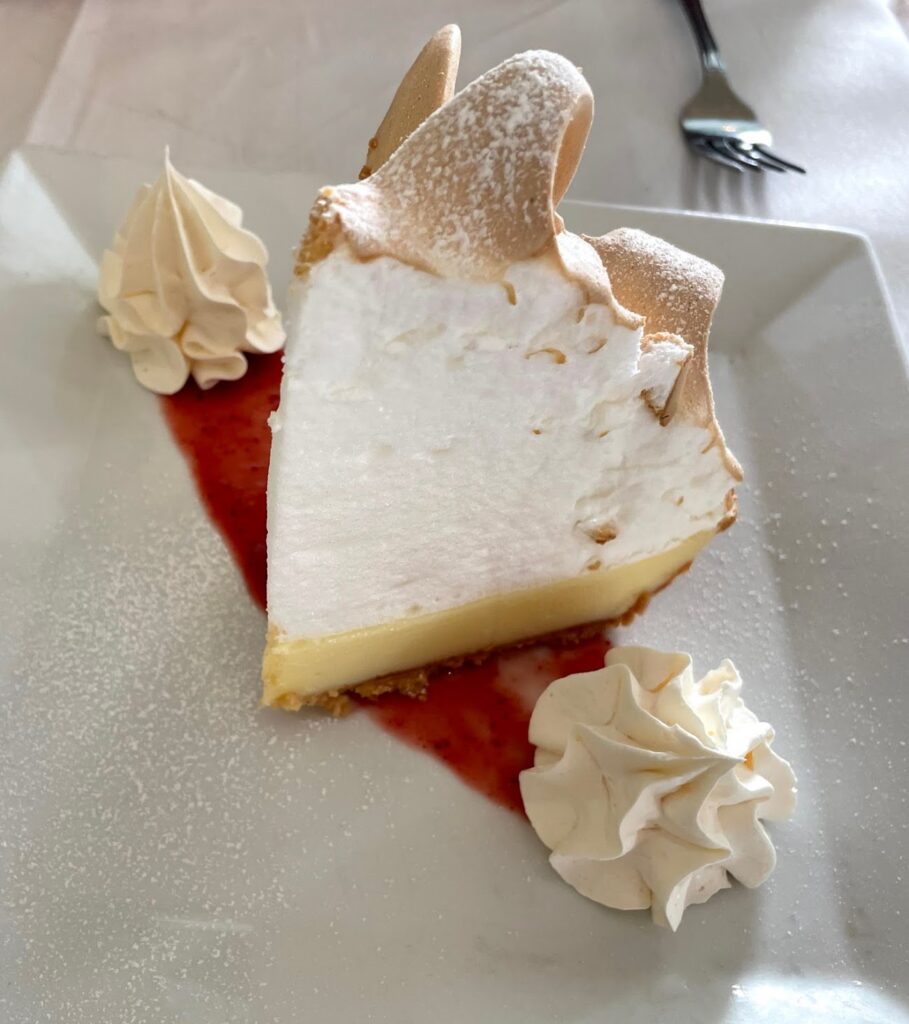 Booze Cruise
After we were sufficiently full, it was on to the most anticipated event of the day: our sunset cruise! We booked the Sunset Cruise through Fury Water Adventures and loved it! The champagne was plentiful, the captain, music and other cruisers were all a lively bunch, and the view was SO much better on the water compared to Mallory Square. This was so much fun. I highly recommend this.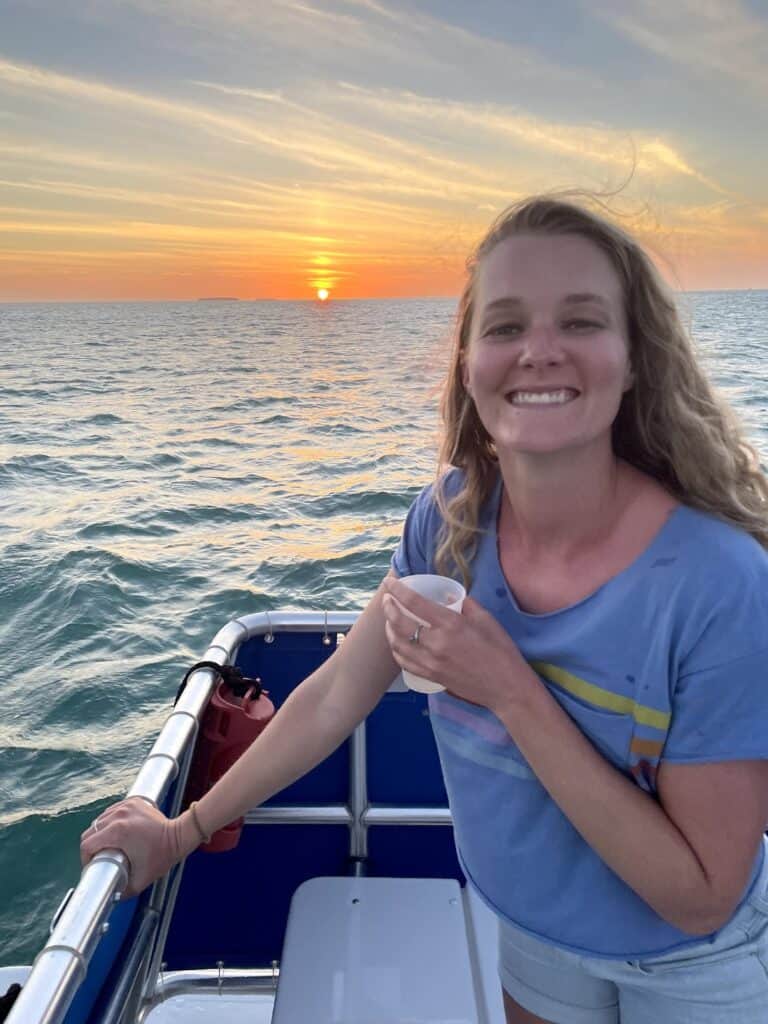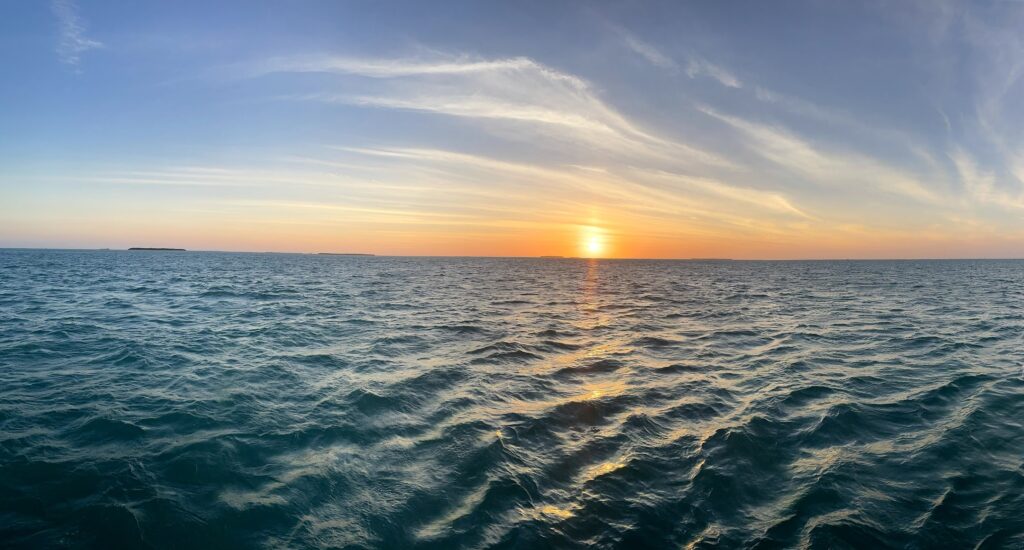 Dessert
Completely exhausted from being out in the sun and drinking all day, we walked off our booze cruise on Duval Street and finished with a slice of Key Lime Pie from the Key Lime Pie Factory.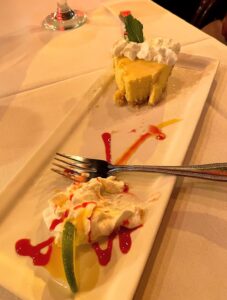 Bedtime
Tuck yourself in at the Coconut Mallory Resort. We booked this resort because there was hardly anything left when we decided, at the last minute, to book this trip. It was very comfortable; we had our own little cottage with kitchenette, balcony and living room. Would definitely stay here again.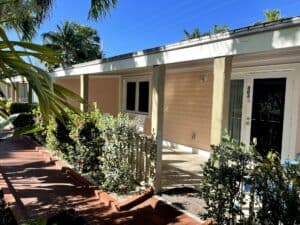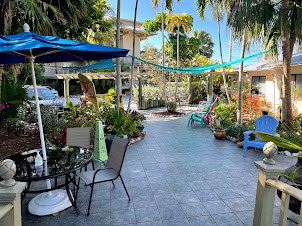 And that is how you close out a very full and fun day in Key West. Check out my other post on island hopping in the Florida Keys, or a fun day in Key Largo.