One of the most popular things for tourists to do in Albuquerque is to take a ride on the Sandia Peak Tram. Floating up the side of a mountain in a gravity-defying tramcar to a height of over 10,000 feet is thrilling and rewarding. Throw in a beautiful fine-dining experience, hiking, and skiing, and the Peak Tram really sells itself.
For starters, the views are amazing.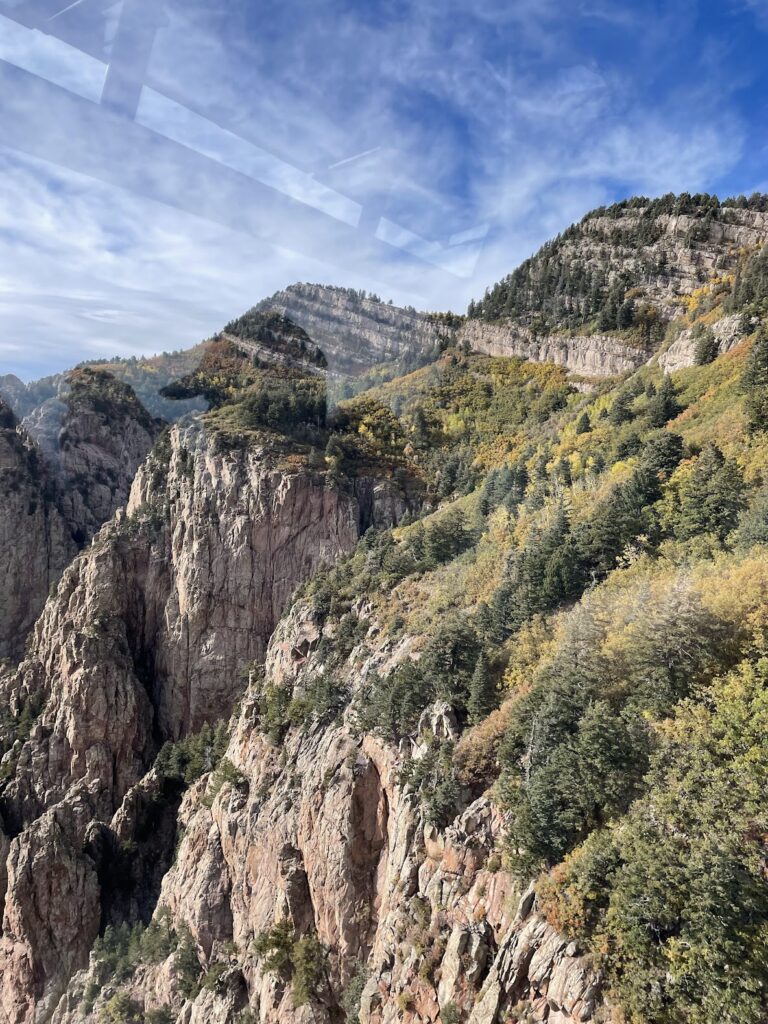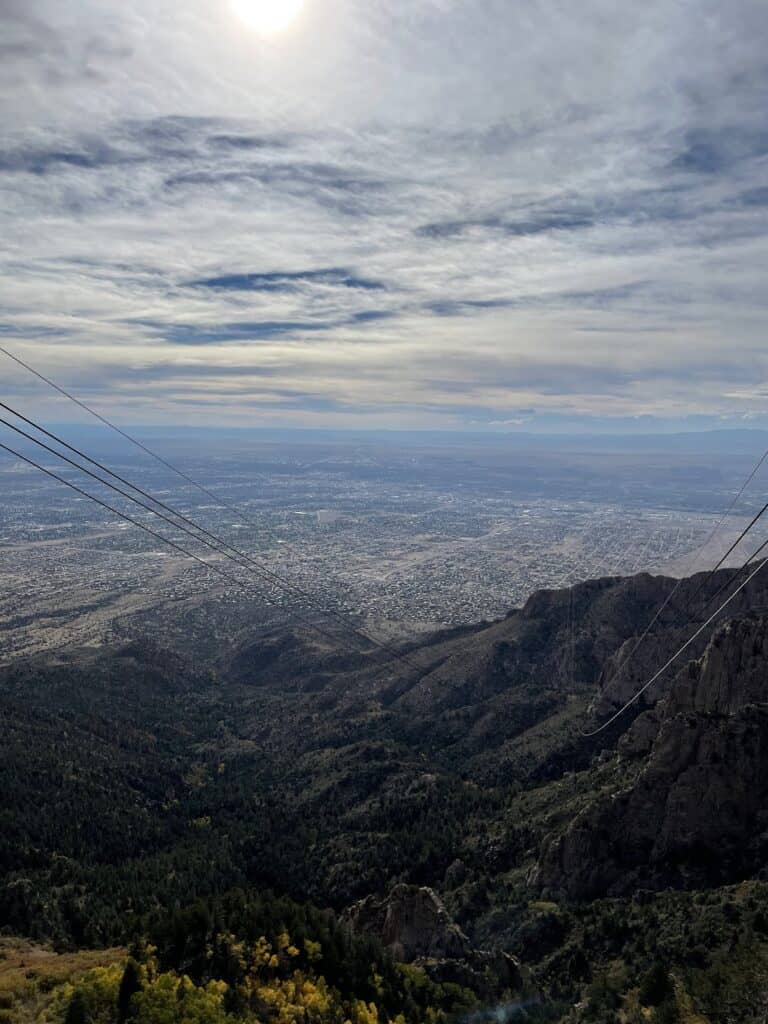 The restaurant at the top, Ten3, is tasty and it's nice to have a warm place to sit and enjoy the views without gale force winds attempting to send you flying off the top of the mountain.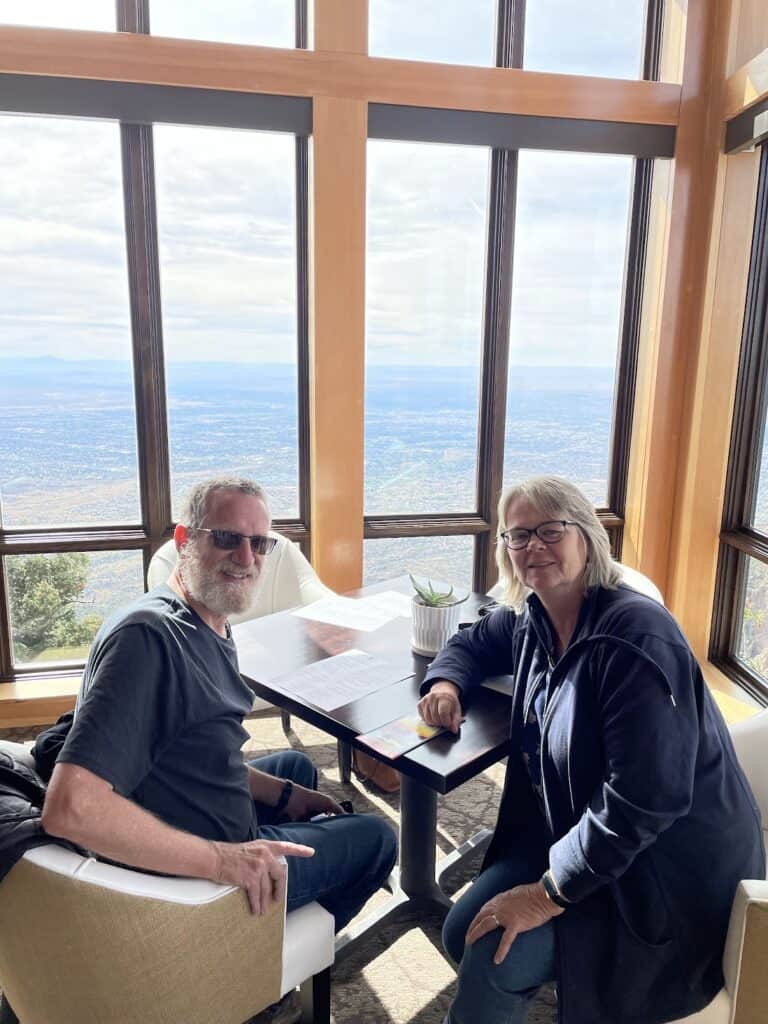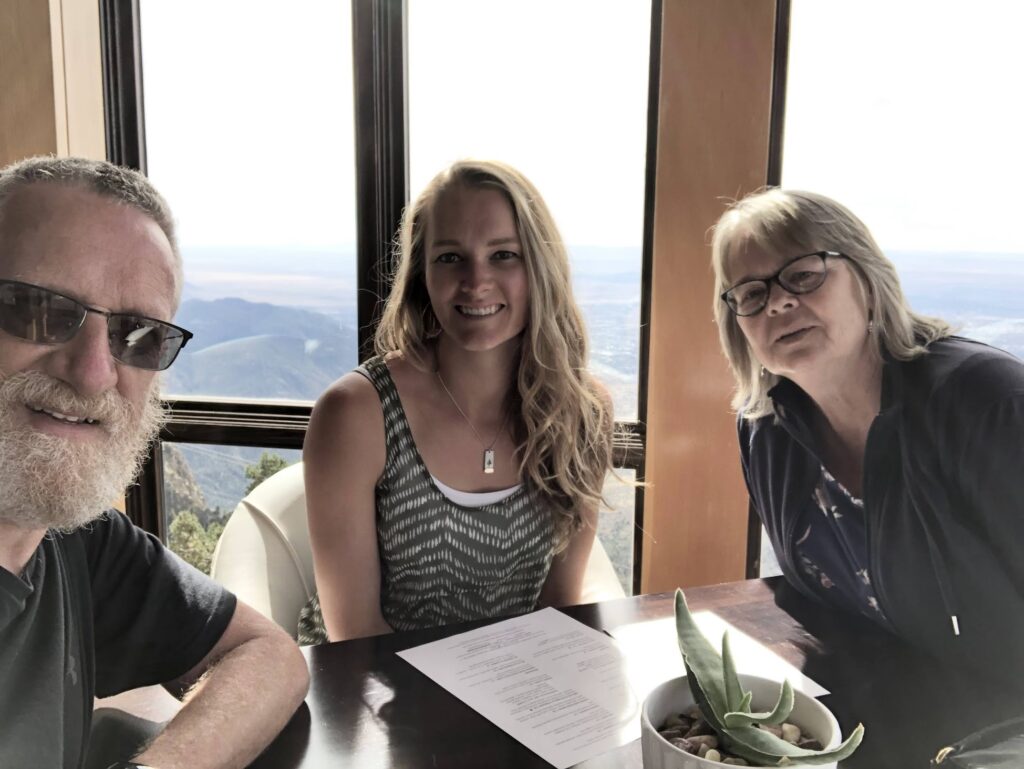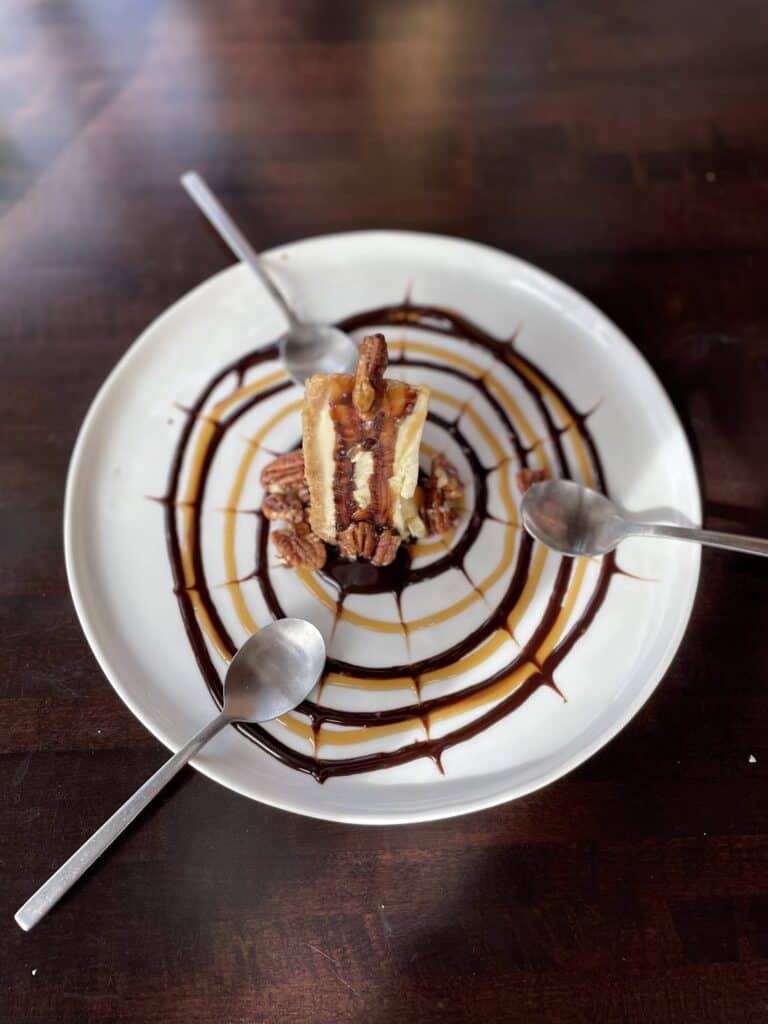 Ok, yes the food is good, the views are beautiful, but here it is. I think you should ride the Sandia Peak Tram because some crazy shit can happen to you and who doesn't love a good story. Please enjoy two bizarre experiences on the Sandia Peak Tram
Passing Out on the Tram
The very first time I rode the tram, as we swung gracefully through the air one thousand feet above sheer granite rocks, a small, elderly-ish woman decided that now was the opportune time to briefly go unconscious, just to spice things up. One minute her sweet little hands were gripping the handrail as she took in the sweeping panoramic views, and the next she had keeled over, stiff as a board, like a cartoon, her hands frozen in front of her like she had just been turned to stone.
Fortunately, she landed in the outstretched arms of someone nearby, who was able to lower her gently to the floor, while her presumed husband shouted "Peggy! Peggy!" in a very dramatic fashion. The rest of us stood around bug-eyed while the prepubescent tram employee calmly retrieved an oxygen tank from some secret compartment somewhere, and hooked the newly-conscious Peggy up to it before restarting our ascent to the top.
Anyways, this story ends in a very anticlimactic way, fortunately for Peggy. We reached the mountaintop, Peggy was able to walk off the tram, and we all went our separate ways. And now every time I take the tram, I feel slightly disappointed (even though I know it's wrong) when we make it to the top and no one has hit the deck from vertigo.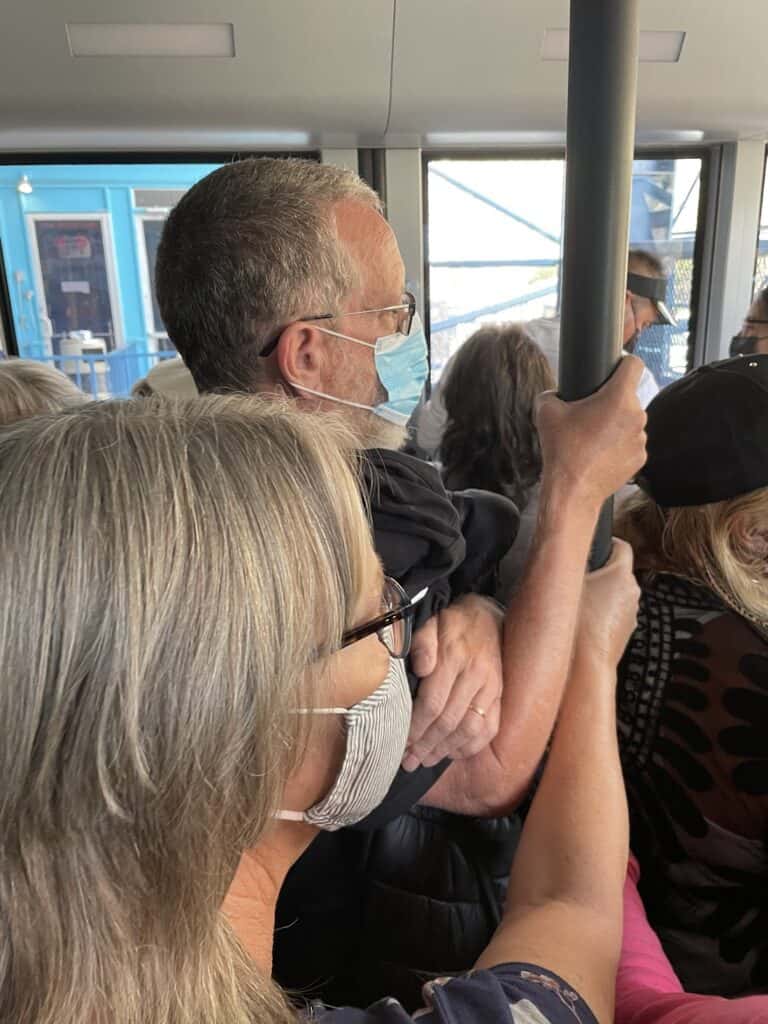 Getting Stuck on the Sandia Peak Tram
Maybe you aren't lucky enough to have your own exciting story on the way to the top of the mountains, but there is always the potential for something exciting to happen on the way down. On Dec 31, 2021, twenty-one tram and restaurant employees were making their way down after work on the last ride of the year when the tram got stuck due to severe ice and winds from a winter storm.
I guess twenty of them were stuck all together in one car close to one of the towers, and another person was all by themself in the other car, dangling way above ground and swaying in the wind. Although rescue efforts were delayed several times over the course of the night and next day, everyone eventually made it safely out of the tram by 4pm. Even though it was a year ago and I have had some time to think about it, I still don't know what would be worse 1)being stuck all alone but at least having privacy if you have to pee in a bucket, or 2) having company but potentially having to pee into a bucket in a crowded tramcar full of people with whom you work. I guess I have my answer; I pick neither of these options.
Book your trip!
So, have I sold you on the experience yet? Food, views and a potential side of terror. You can go here to book tickets and get general information, or you can go here to read more about the tram that got stuck last year. I would also like to add that I do, in fact, recommend the tram, and have done it safely 3-4 times.
Like this post? Read more:
Best Breakfast Spots in Albuquerque for more Albuquerque food ideas
Indoor Rock Climbing in Albuquerque for more adventure in ABQ
Take a ride on The Banff Gondola if you need more gravity-defying adventures