Zion National Park is such a big park, and the main canyon gets so much hype, it can be hard to decide to visit the other parts of the park. Here is why you should definitely visit the east side of Zion National Park.
I almost didn't go to East Zion on this trip, but I'm so glad I did. It is DEFINITELY worth checking this section of the park out.
Checkerboard Mesa
The checkerboard mesa gets its name from the unique gridlike pattern etched into the rock from years and years of erosion. Horizontal lines are created by the wind, and vertical lines are created by the expansion and contraction of the rock due to temperature changes. The result is a striking pattern all over this massive sandstone rock. You can read more about it here.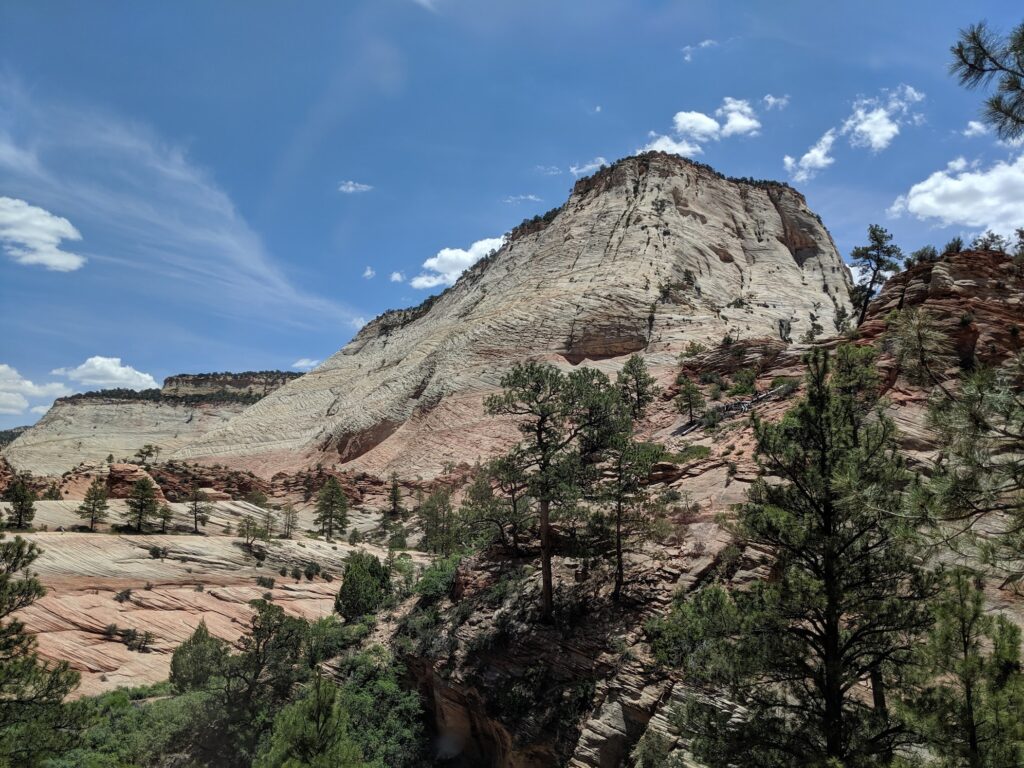 You can see more pictures here.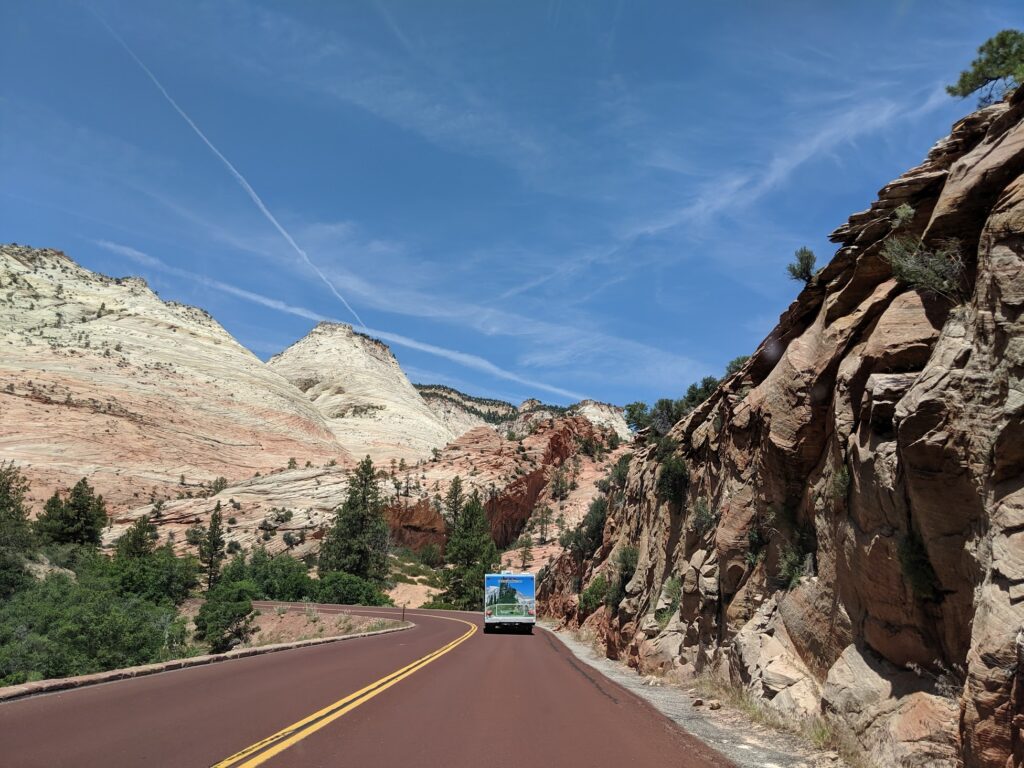 Canyon Overlook Hike
To get there, you can drive east or west on highway 9, right near the entrance to the tunnel. This scenic drive pairs nicely with the Canyon Overlook trail. This 1 mile, hour long hike gives a beautiful sweeping view of lower Zion Canyon. Parking is tight, so try to get there early. Be on the lookout for bighorn sheep as well! We saw a few on the drive in.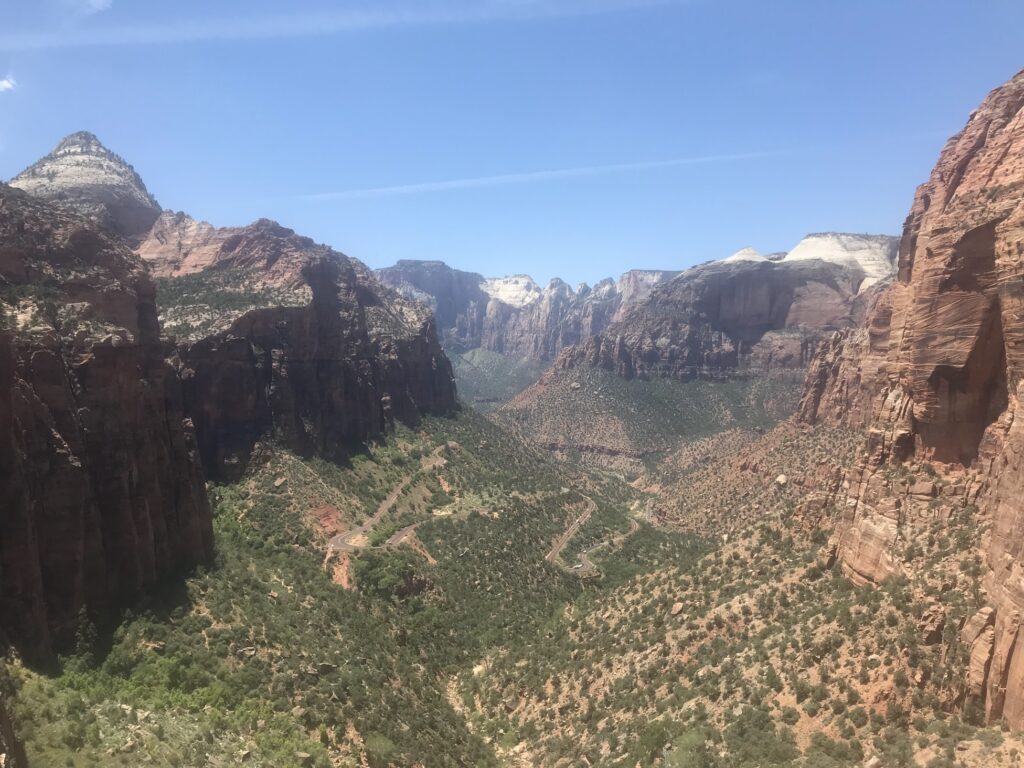 I liked this hike because it gives a different view of the canyon, and because you get a big payoff for not too much work.
I almost overlooked this section of the park, but really enjoyed the scenery driving in from the East entrance of the park. This is an easy half-day activity to pair up with another one of Zion's hikes.
Check out Day 7 to hear about hiking in Kolob Canyons, or Day 6 to learn about the short hikes in Zion. Next up, Red Reef Canyon!