Breakfast is one of the most important meals of the day, and it is also the most annoying, in my opinion. Upon waking, I hate having to think about what to cram in my mouth before I race out the door to work. But not on the weekends. Weekends are for lazy mornings and someone else making breakfast for you. So, here is my curated list of the best breakfast spots in Albuquerque, so all you have to do is roll out of bed.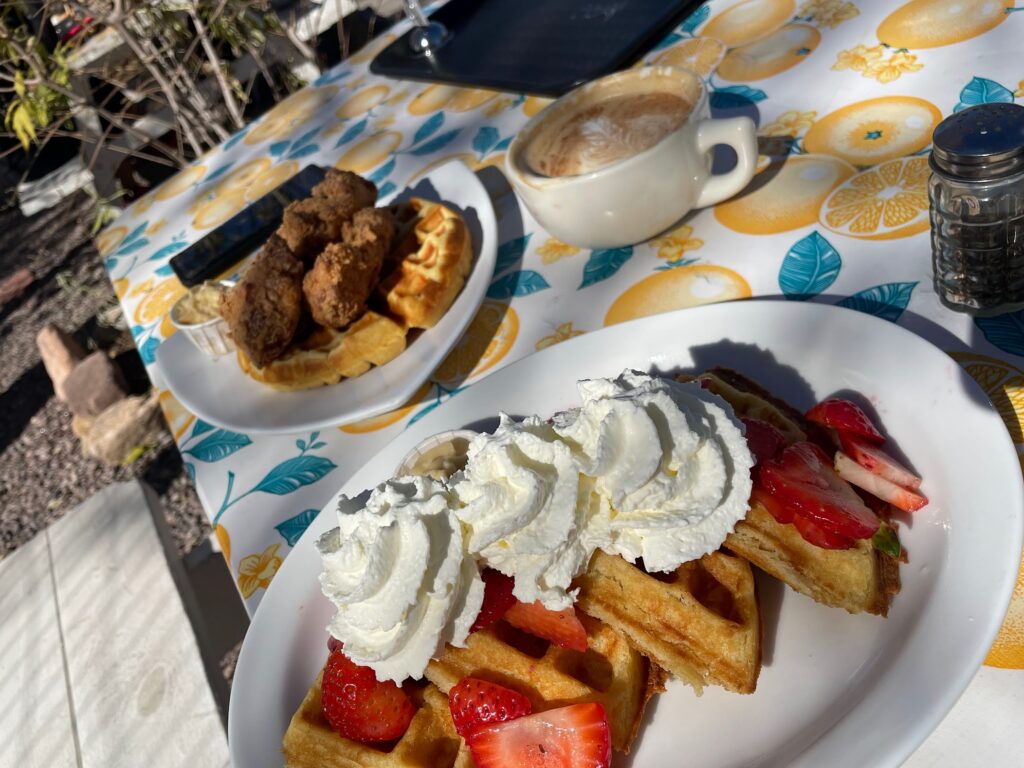 This classic restaurant is a local legend, serving up delicious food since 1978. You can read more about the story here.
Get: the Huevos Rancheros Deluxe, a coffee, and a side order of chicharrones.
This laid-back restaurant in the North Valley serves up classic American comfort food.
Get: the mimosas or Bloody Mary
I'm stealing this quote straight from the website because I think it sums it up beautifully:
"In the traditional style of the Range, we have a wide variety of New Mexican food, American classics and some inventive new twists, along with a from-scratch-bakery, an espresso bar, and creative cocktails, small lot wines, and local drafts."

-Range Website
Get: I think they have the best pancakes in town.
With a spacious patio, this restaurant pumps out sweet and savory waffles and coffee from a house converted into a restaurant. Be prepared for long lines on the weekend at peak times, and go on a day when you can enjoy breakfast outside without being miserable, since the majority of the seating is outdoor.
Get: the peanut butter waffle with bacon or the classic with strawberry and whipped cream.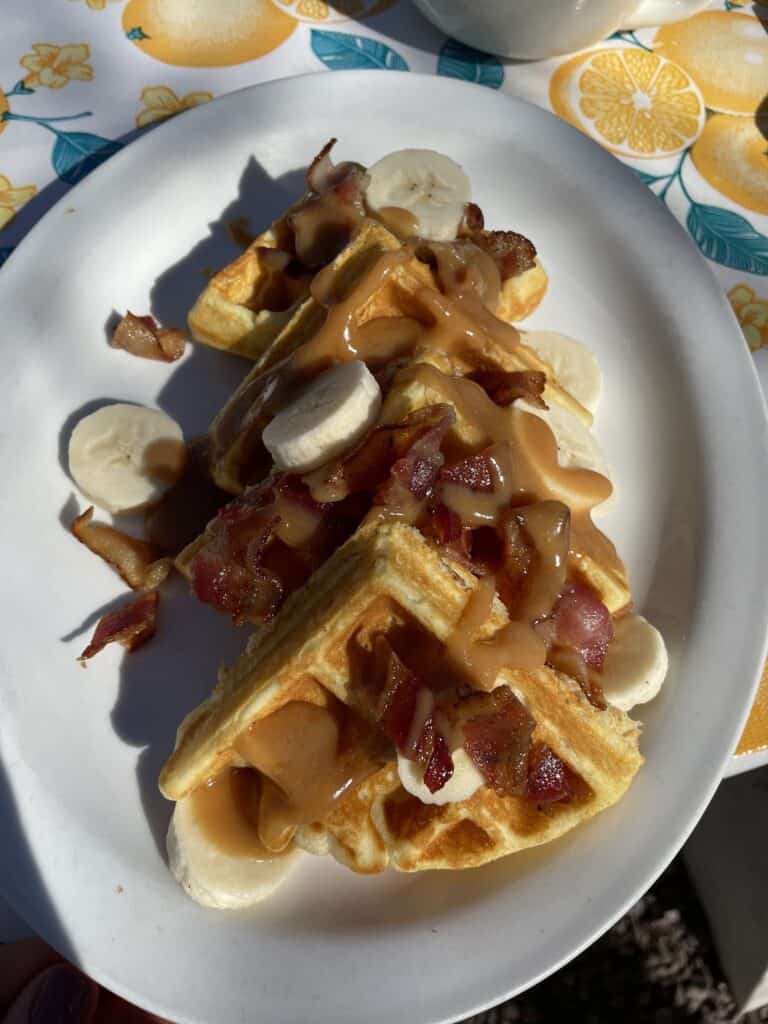 This restaurant started in Albuquerque in 1991 and has grown to 10 locations around town.
Get: the Papas Bowls. Hashbrowns smothered in an egg, your choice of chile and whatever mix-ins suit your fancy.
Open since 1972 and still serving up the best breakfast burritos in town, due to the incredible tortillas. Don't be daunted by the lines; these people are ON IT in terms of efficiency, and you shouldn't expect too long of a wait. (I wish Dutch Bros would take some notes!)
Get: Number 11: Egg, sausage, hash brown, green chile and cheese
A local landmark since 1972. Its close proximity to UNM and late hours makes it a popular spot with students catching up on studying or sobering up the next morning. Plus, it is a sister restaurant to Golden Pride, so you get the same delicious tortillas.
Get: anything with a tortilla, and the cinnamon roll is a must!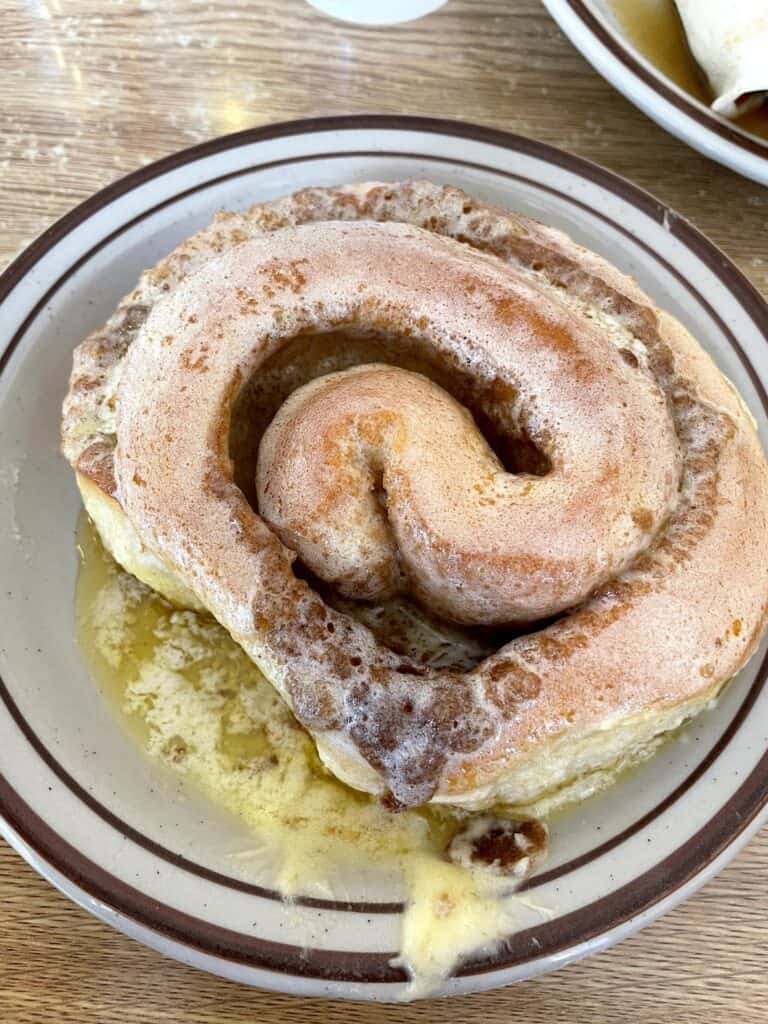 Cute little bakery that offers a variety of hot dishes, as well as a selection of tasty baked goods
Get: Cin-fully Delicious French Toast if you want something sweet, Lox and Avocado Toast if you want something with more protein, and a sticky roll!
Homemade New Mexican and American cuisine in a casual environment. The restaurant is covered in photos/stories paying tribute to our veterans, so it is educational, as well as tasty.
Get: an omelette. I like the Denver.
A hip and modern Greek coffee shop serving up tasty, slightly bougie, high quality coffee and breakfast plates
Get: the avocado toast, loukoumades (amazing fresh friend Greek donut holes!) and an Espresso Freddo, a decadent mix of silky milk foam and cold espresso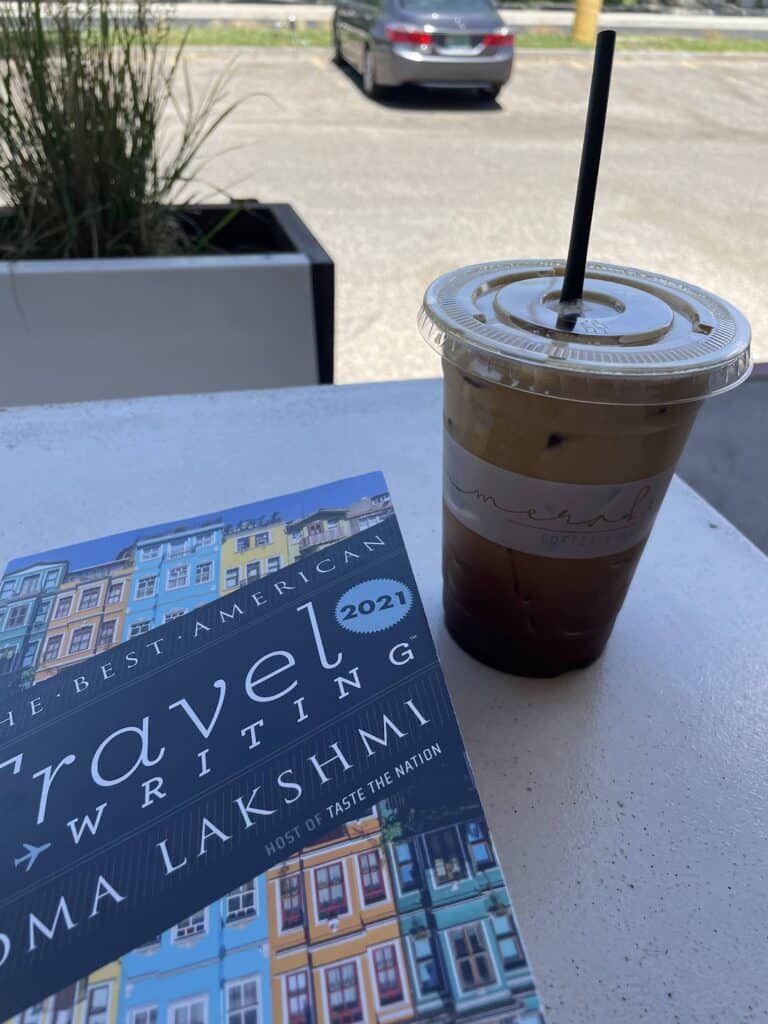 Those are my breakfast go-tos! Locals, what needs to be added to the best breakfast spots of Albuquerque?
Want more content like this? Check out: