Last year for my spring break, I had the privilege of popping up to Denver for a few days to visit my dear friend Nikki, and I would now like to talk about how wonderful this mile-high city is and how you should definitely visit some day if you can.

What to Do in the City

Even though there was still snow on the ground, it was a sunny day and beautiful outside. These gardens in particular house an impressive collection of conifers, and I always enjoy the tropical greenhouses in any garden. I walked from my friend's apartment to the gardens, which took me through Cheesman Park, so I felt I had really gotten my nature fix by mid-afternoon.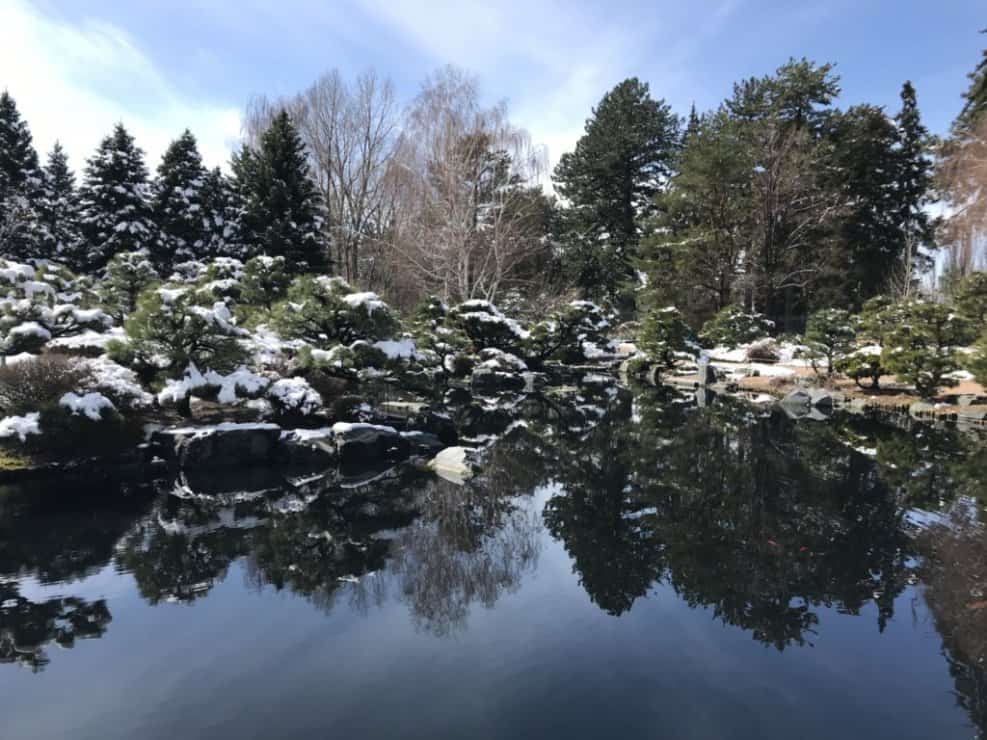 About half an hour outside of Denver, this venue is stunning. The rich red of the rocks, and how the amphitheater is carved right into them is unlike anything I have ever seen before. Many people were there running the stairs, and if that is your scene, I can think of few places that allow you to work out while looking at such an amazing view. I walked around and took it all in, then popped down to visit the Colorado Music Hall of Fame, where I learned all about John Denver.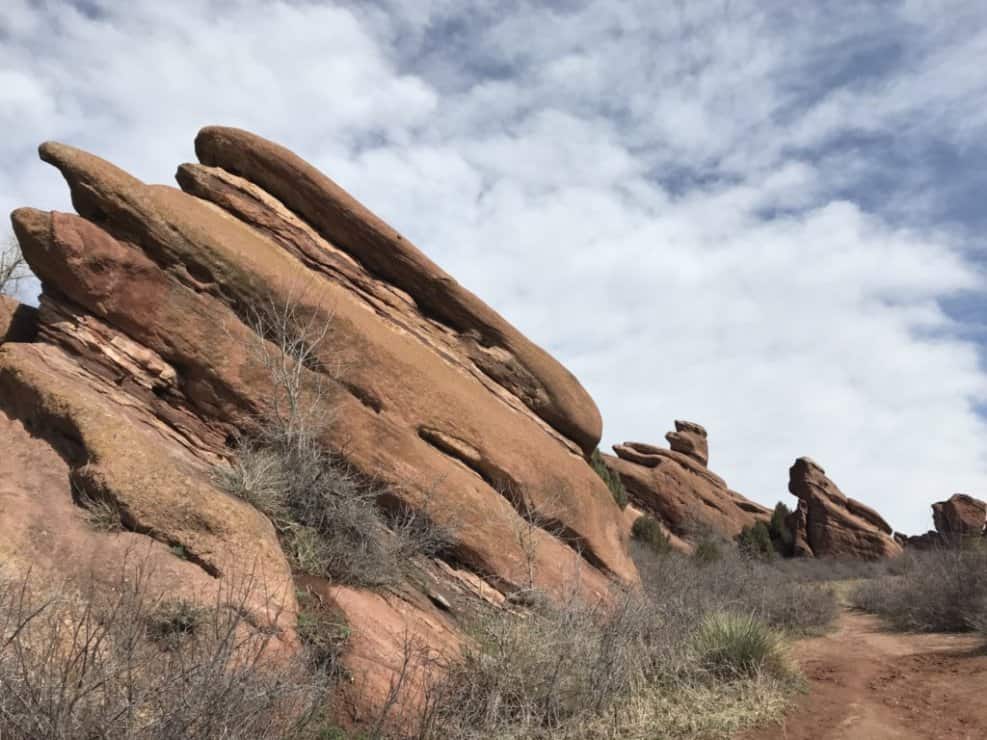 Hike
Undulating for just over a mile around the Trading Post/Music Hall of Fame is a trail that will allow you to stretch your legs if you are not part of the stadium-running crowd. It passes enormous red boulders, striated with their lines of their history, and gives you some incredible panoramas. This trail is very accessible and was a highlight of my trip in Denver. I packed a picnic lunch and ate it at the Trading Post. They have a nice lawn and deck should you choose to do the same. The drive, hike and museum made for a perfect morning outside of the city.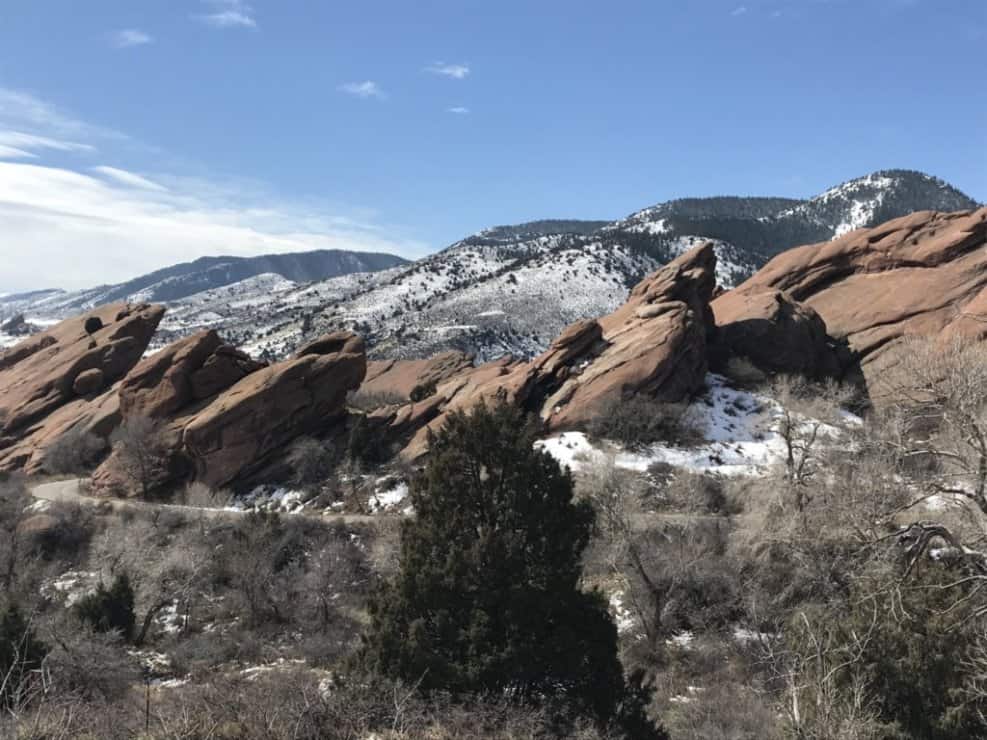 One afternoon, I dropped in to Nikki's gym for a workout. The coach was super friendly, and gave lots of great pointers on the skill work for the day. He was able to modify the workout for members of all ability levels, and everyone was so welcoming. The gym space is a little unique; it is shaped like an "L," so you feel a little separate from the other half of the class, but this was not an issue. I thoroughly enjoyed the class and would recommend the gym to anyone passing through.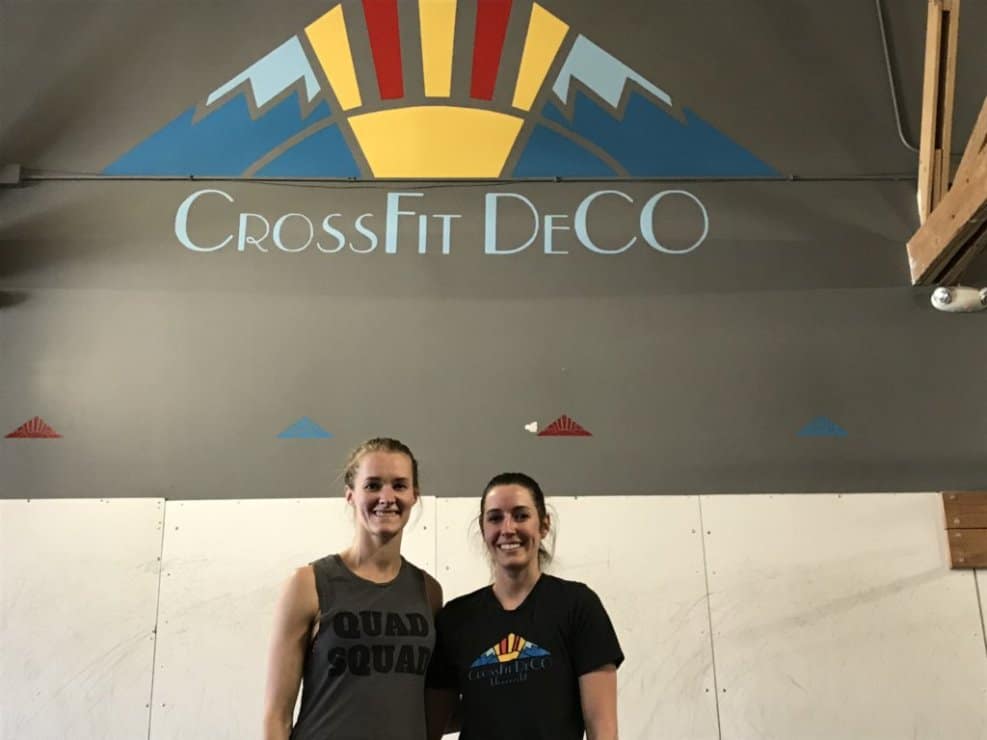 I spent a lot of time just wandering up and down the streets of different areas. I walked to Confluence Park (where the Platte River and Cherry Creek meet), down by Coors Stadium, up the 16th Street Mall, and through the Rino District, where I was able to enjoy lots of amazing street murals. I even popped in to the Capitol Building, which was beautiful. It was sunny and not too cold, and it felt great to see the city on foot.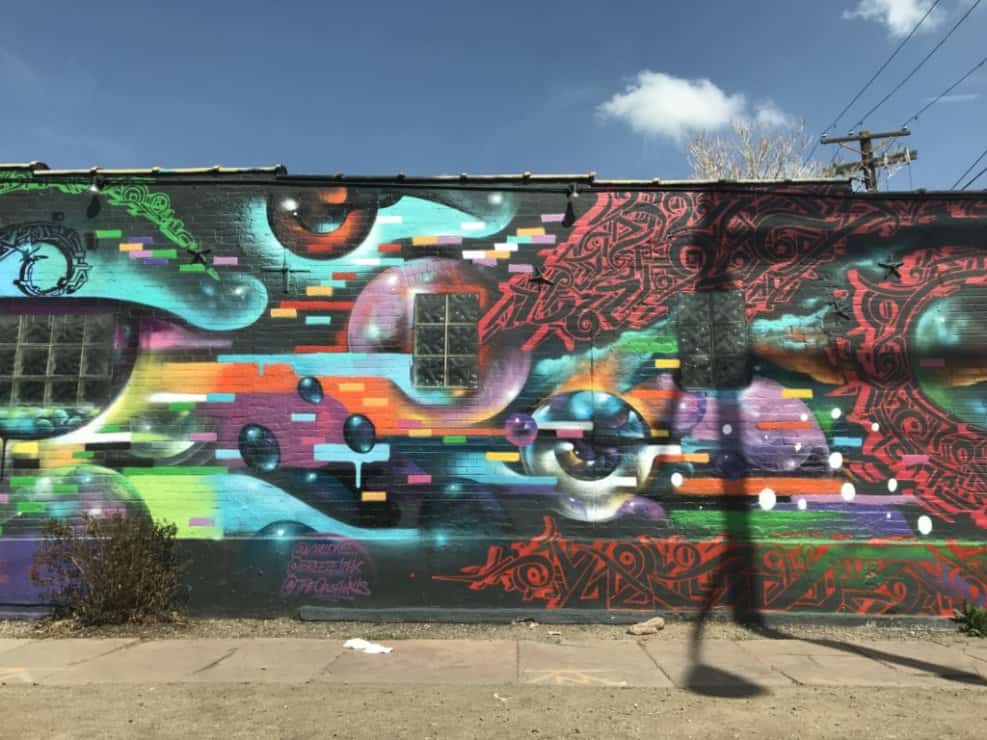 What to Drink
Flip Night at the Front Porch.
Only on Wednesdays, this popular event jam packs the bar, so be prepared for a crowd. You order, flip a coin, and if it falls right for you, drinks are on the house! If not, you pay regular price. With beautiful, earthy decor with modern elements, this bar was a fun scene that made Wednesday night feel like a Friday.

Located in a giant warehouse, this is an ideal place to take a large group of people, or perfect for just tucking yourself into a corner and buckling down for some serious cider tasting. The building contains C Squared's production facility, the Rackhouse Restaurant and Bierstadt Lagerhaus Brewery, so there is fun available for all. Boasting many unique flavors (like Lila: an elegant, off-dry cider infused with Colorado lavender, local honey, juniper berries, and rose hips), this cidery is clearly on top of its game of delivering crisp, tasty cider to its patrons. The vintage/industrial decor provides the perfect backdrop for giant bean-bag cornhole, or just catching up with your friends.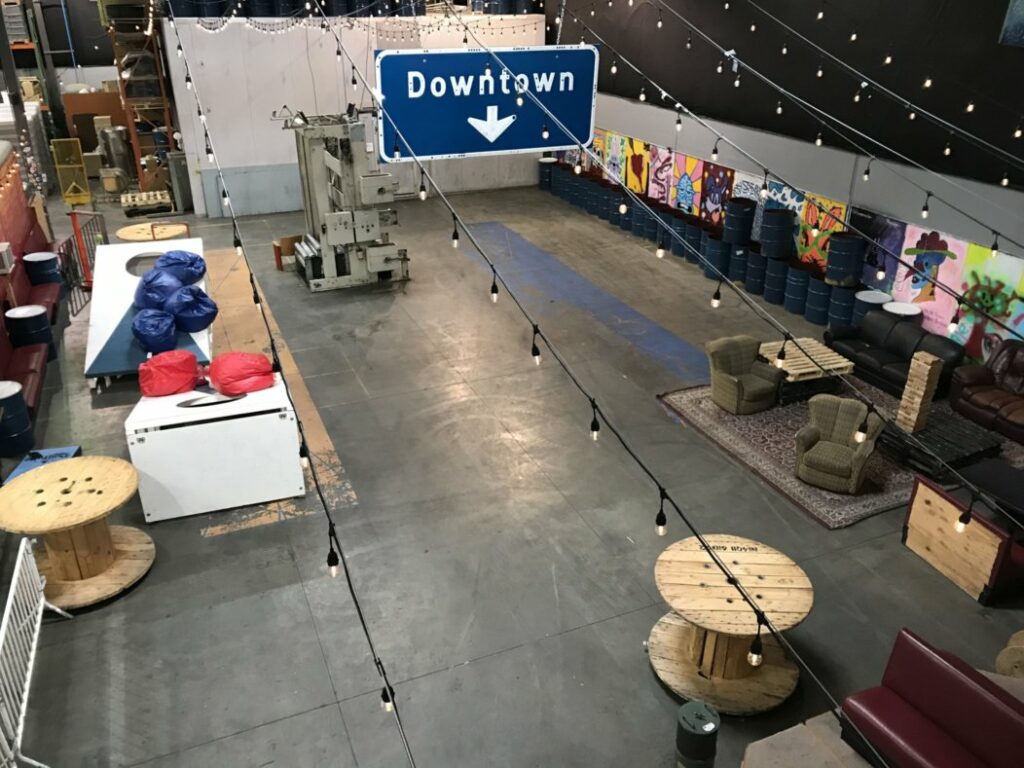 What to Eat
Osaka Ramen: It's ramen. It doesn't need an explanation on account of its inherent deliciousness.
Denver Biscuit Co: Decadent, heavy, everything you want from a good Southern biscuit.
Los Chingones: Amazing tacos and margaritas, and a rooftop patio that is out of this world
Snooze An A.M. Eatery: The Eggs Benedict were out of this world, and they let you do a mix and match set-up so you can try more than one kind, which is perfect for people like myself who are so indecisive when it comes to ordering.
Denver Central Market hosts a wide array of vendors, and some of the most beautiful sandwiches I have seen in awhile.
Really though, there are SO many places, you can't go wrong.

Overall, I loved Denver: big and bustling, yet quaint and friendly in its pocket neighborhoods. It is a perfect blend of outdoor adventure with the culture and lifestyle of city living. I will definitely be back!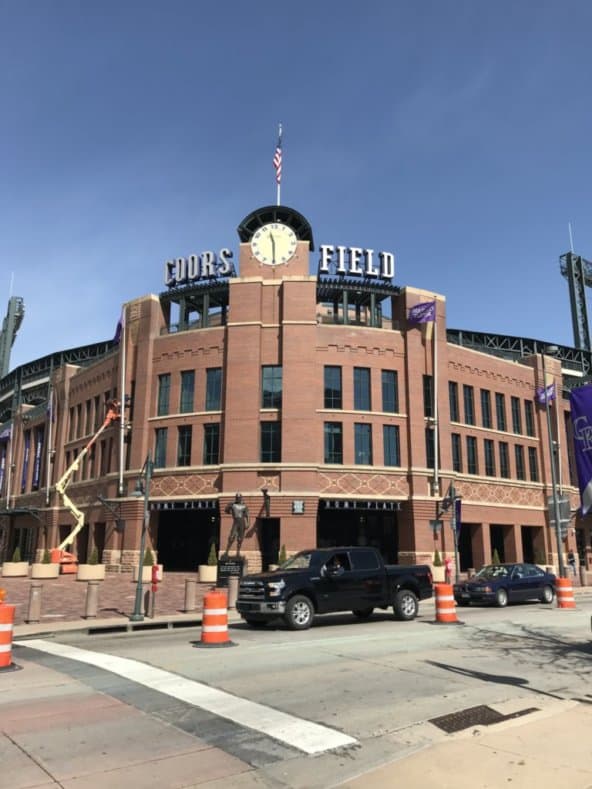 Need More Ideas? Hear from the Experts.
Juli Bauer is a blogger that I follow who is from Denver. Here is her insanely comprehensive list of the best of Denver. Make sure to especially check out her food recommendations.

The Thrillist's list makes me want to go back! This is a great resource for fun activities to do.