For day 9 of your southwest roadtrip, pop outside of Zion National Park to hike Red Reef Canyon.
This is a great little hike outside of Hurricane, Utah, in the town of Leeds, located about 45 min from the south entrance to Zion National Park, and 25 min from La Verkin. What makes it perfect is its length (1-1.5 miles) and the fact that parts of it are shaded, once you get into the canyon.
The hike starts off winding through the scrub brush and cacti. The sage green of the brush contrasts beautifully against the red of the cliffs, giving off a very Saharan vibe.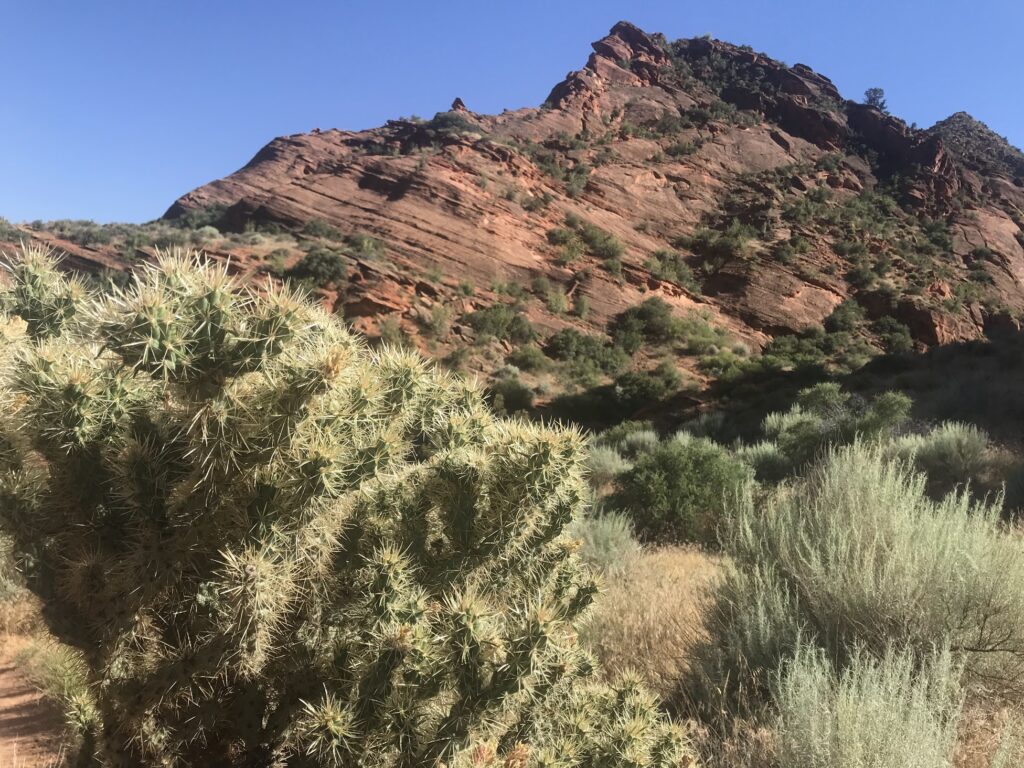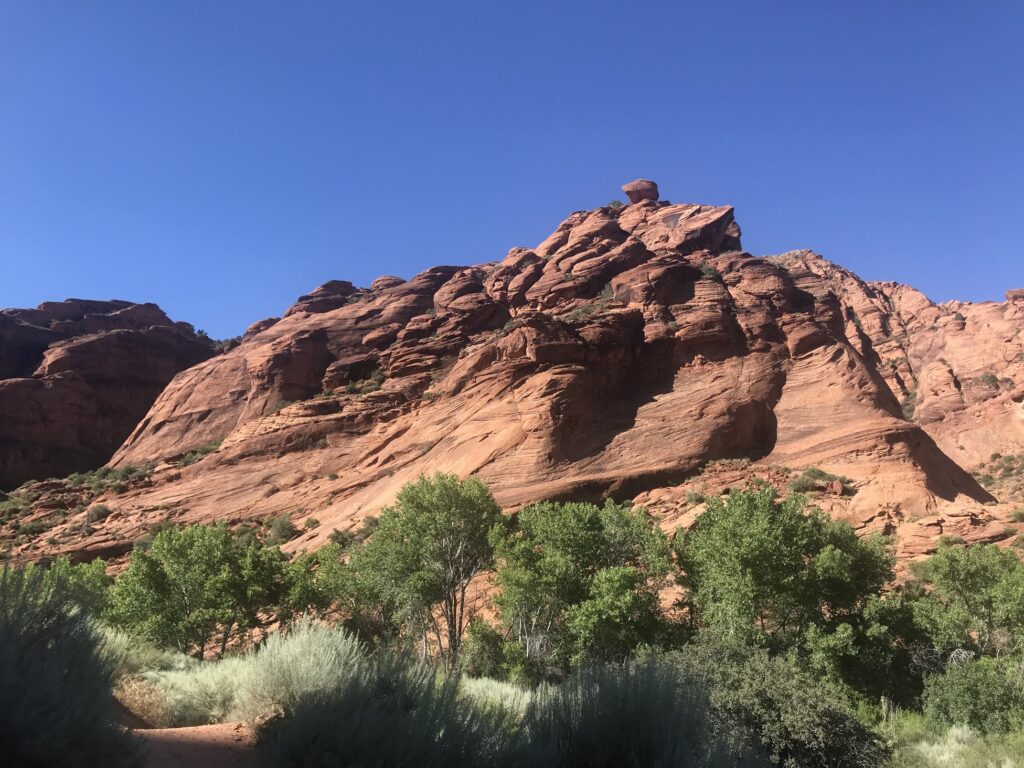 Next, the path curves into the shelter of the rocks, and if you are lucky, you will come across some water.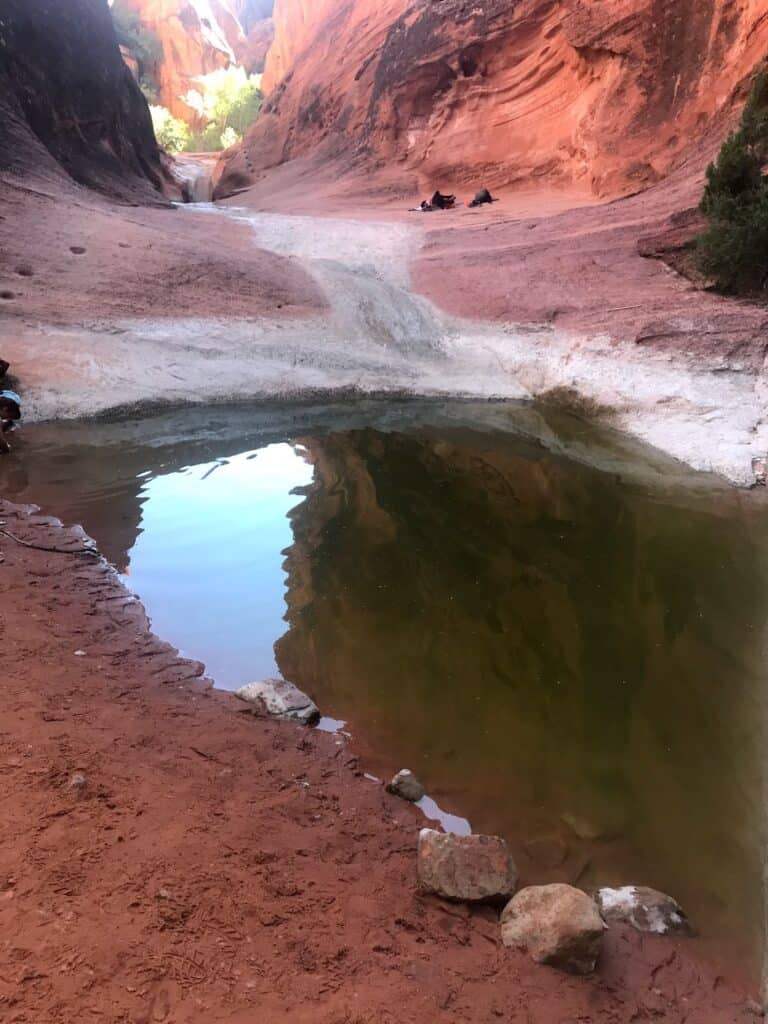 Continue on along the trail until you get to the second falls.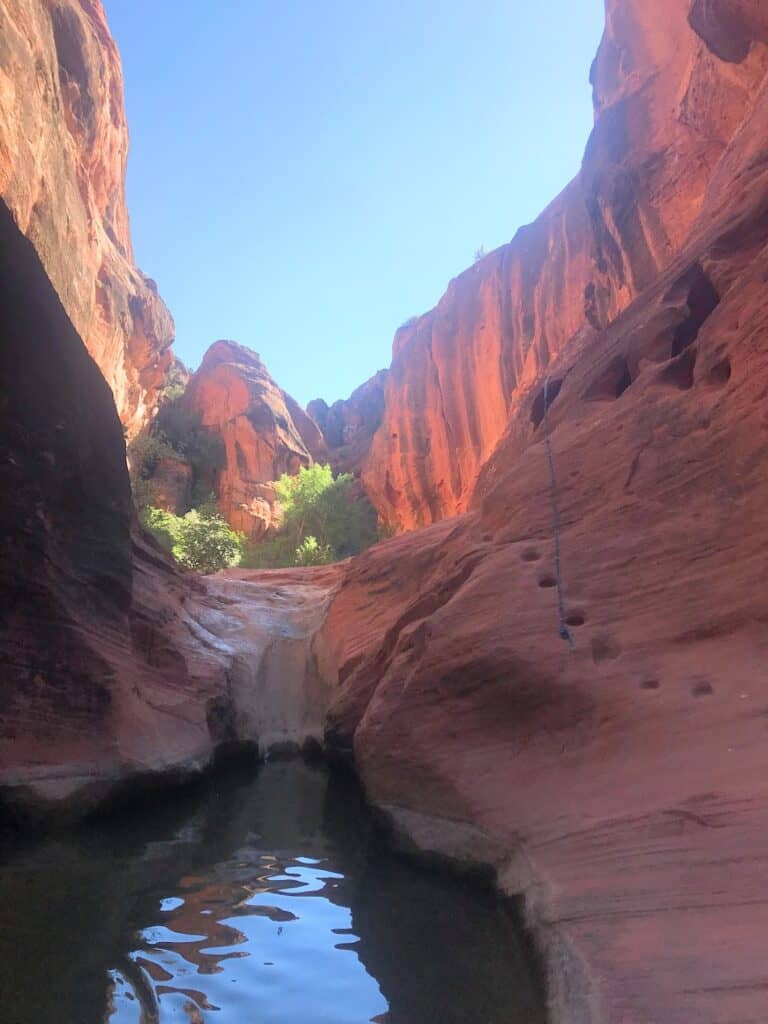 Here is where you can find a little bit of drama/adventure. Continuing on is only possible by scaling the wall, with the help of a rope and some footholds. The pictures make it look more dramatic than it is. Still, make sure to test that the rope is secure before relying on it completely.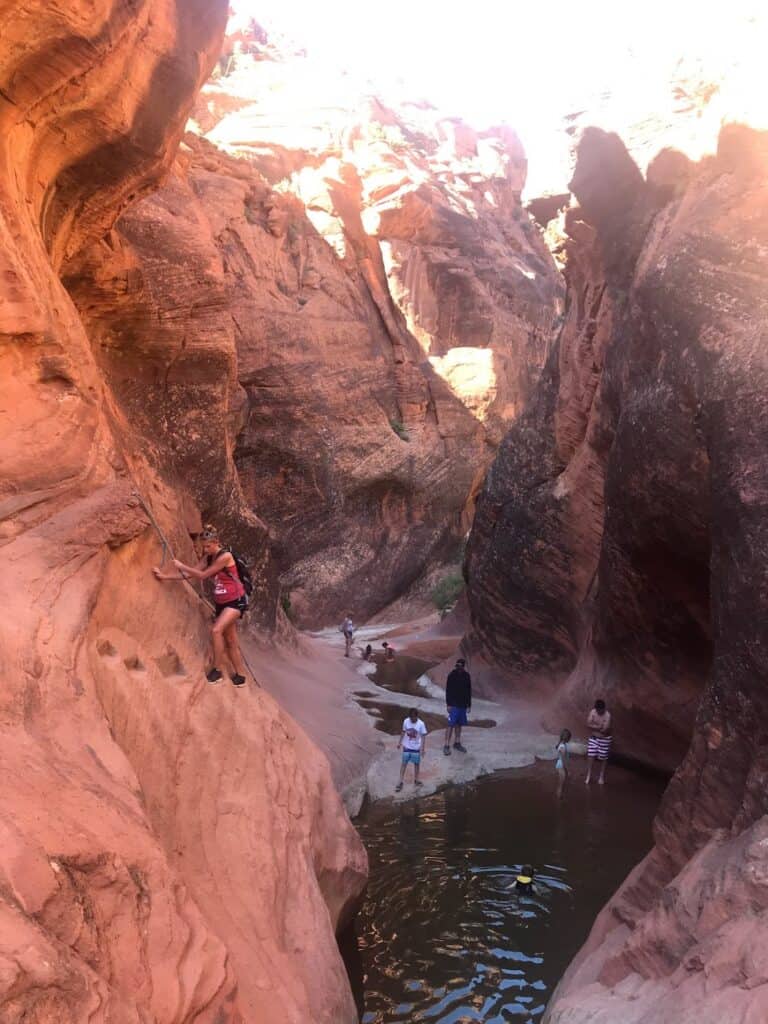 After ascending the second falls, we walked on a bit, but the canyon gradually began to close up. We decided to turn back, since it was hot, and we didn't feel like getting lost while blazing our own trail through boulders.
All in all, this was an easy hike that felt like a perfect fit to get us outside without committing to anything too crazy. This seems like it would be great for kids, especially if there is a little water to play in. You can easily add this outing on to a morning in Zion National Park, (like the hikes I mention here, or here, or you could have it stand alone. Next up, the North Rim of the Grand Canyon!