One of the best meals I have ever had was our first dinner in South Beach at a place called Bazaar, located in our hotel, the SLS. This meal was everything I love about the dining experience; beautiful food served tapas style so we could try lots and lots of small dishes, with plenty of time between courses so we didn't feel stuffed when we left, even though we had been eating for hours. Absolutely can't recommend this restaurant highly enough. It was such a memorable experience, from the cocktails to the incredible service, to the delicious and beautifully plated food.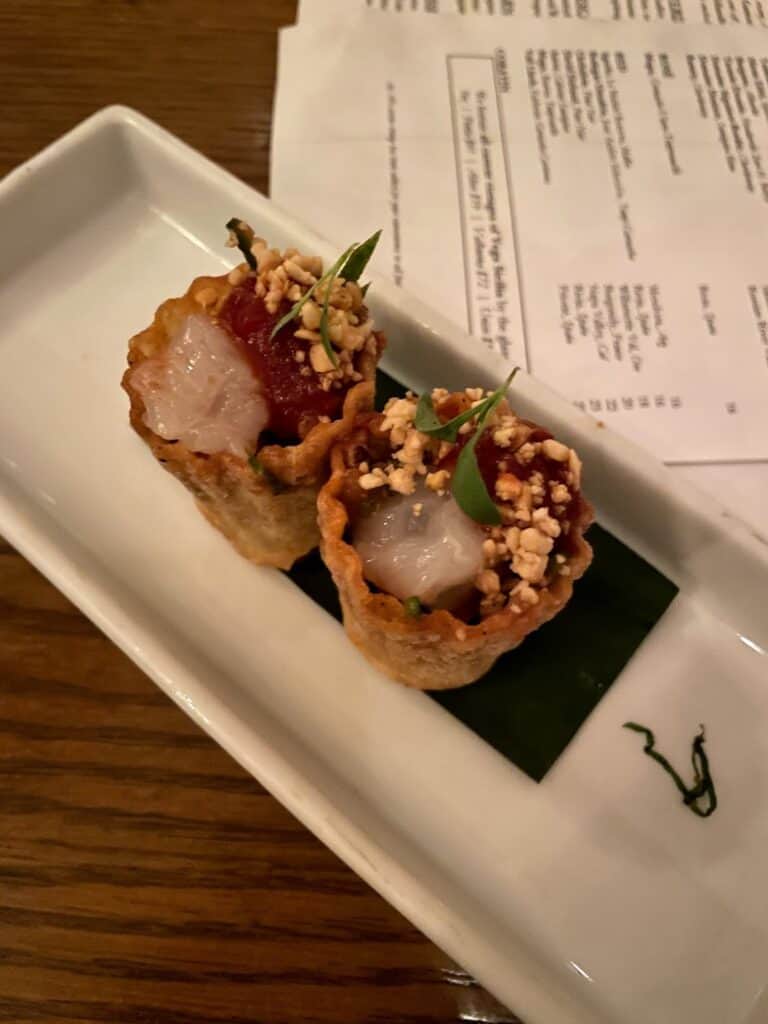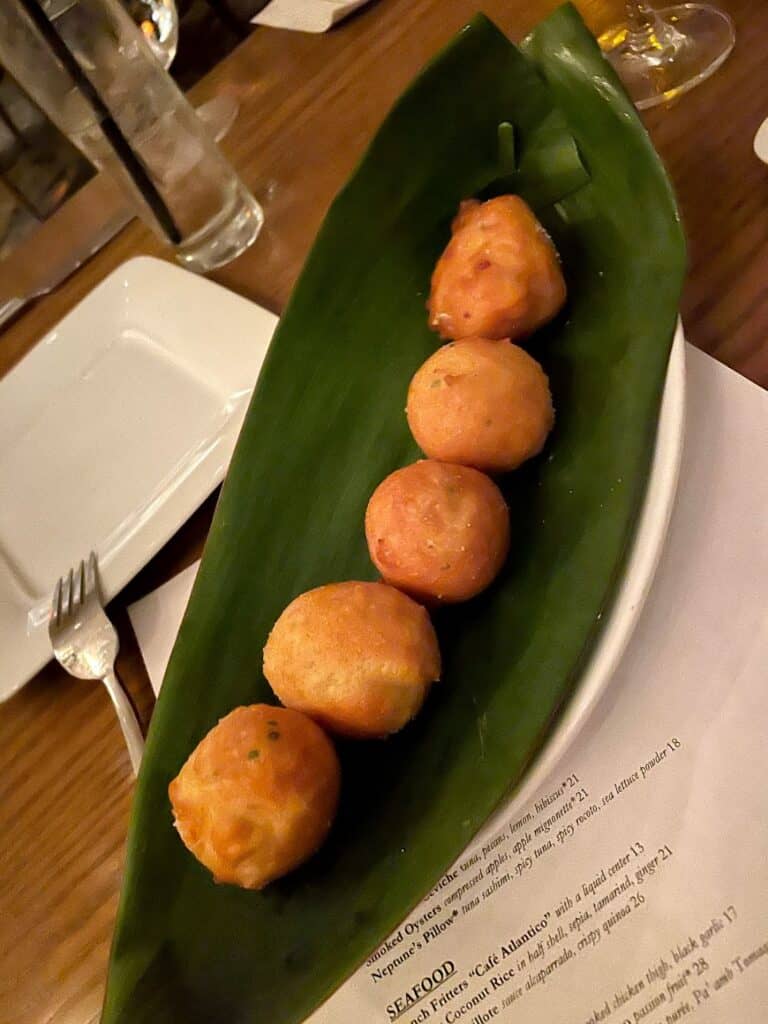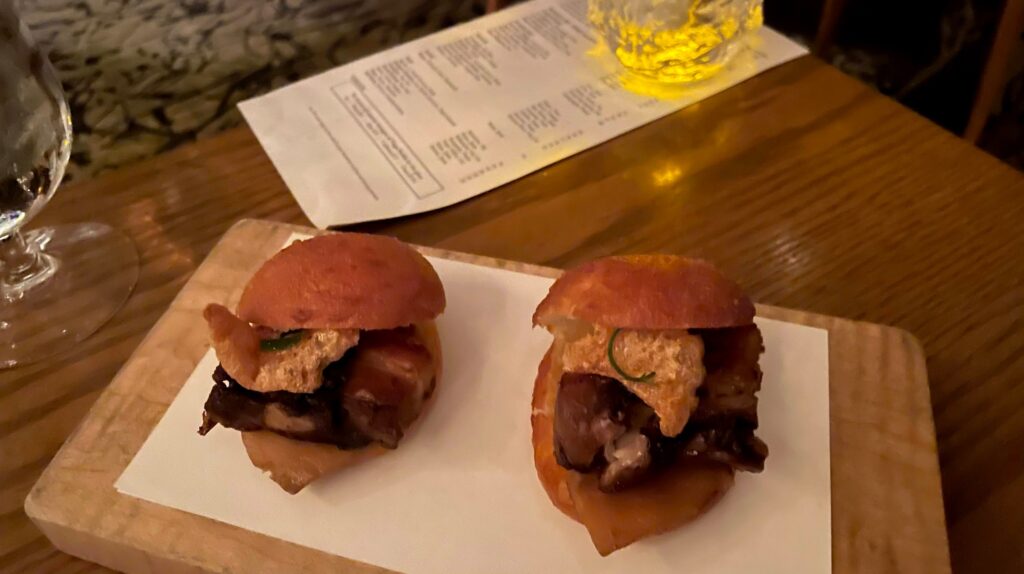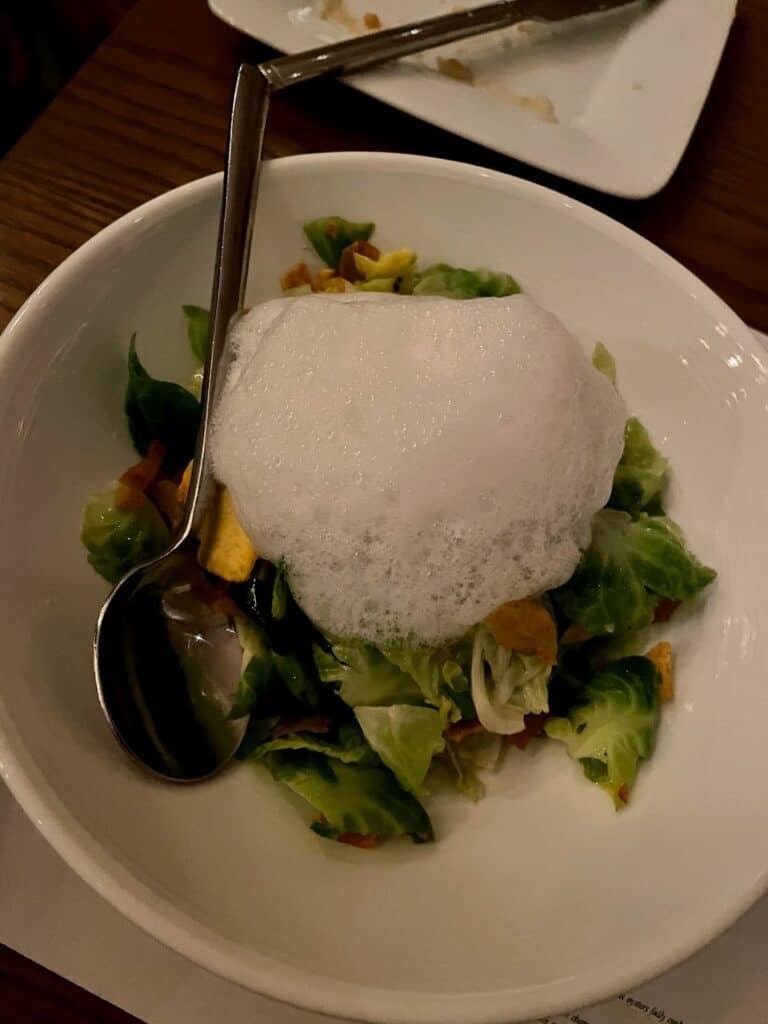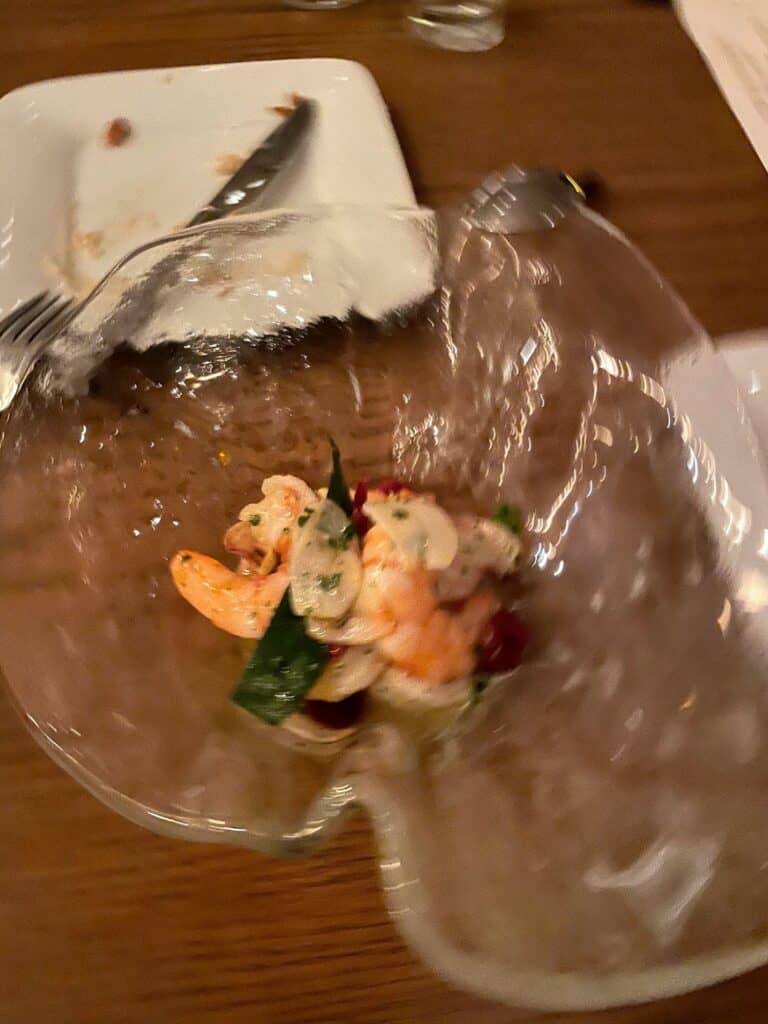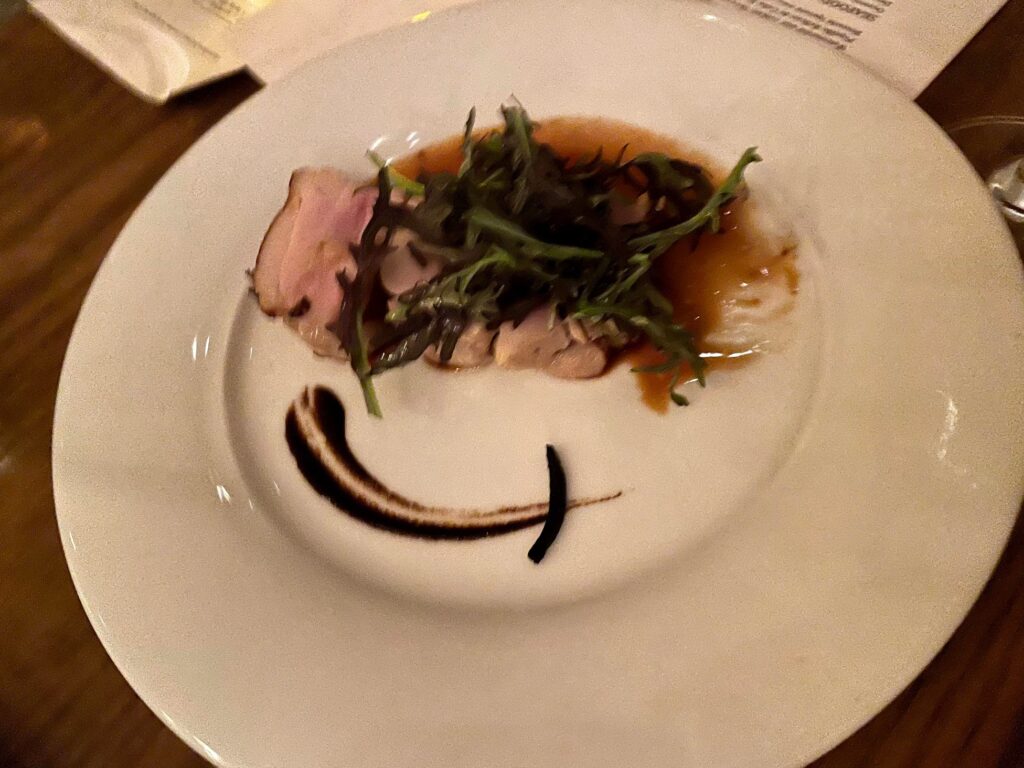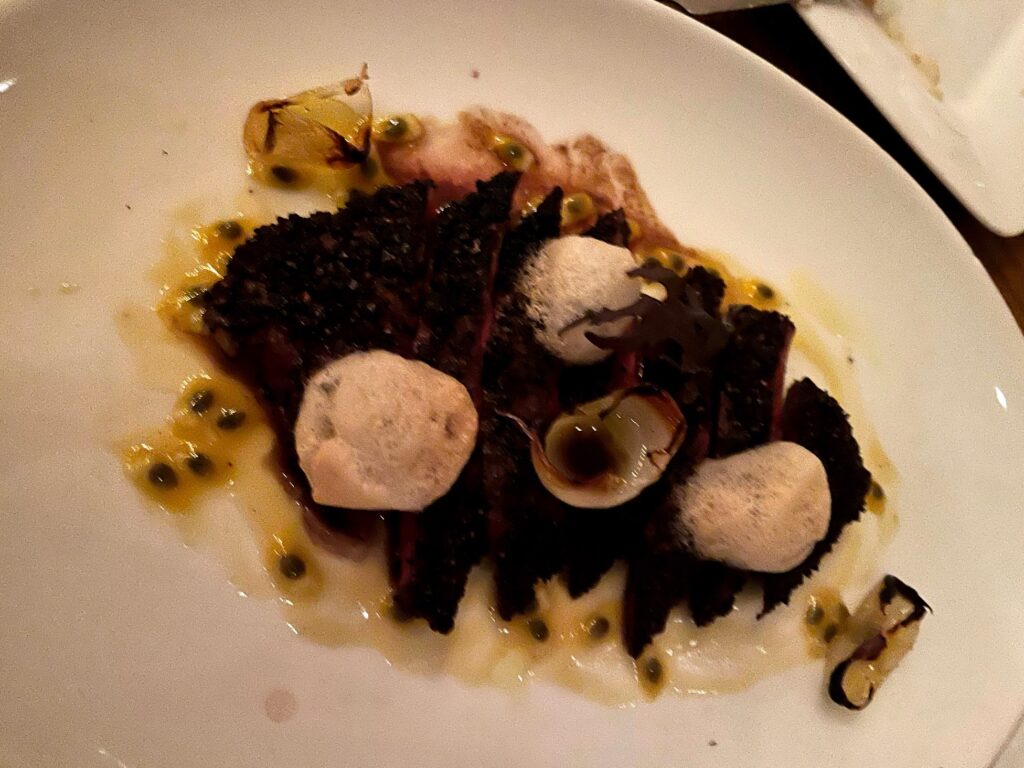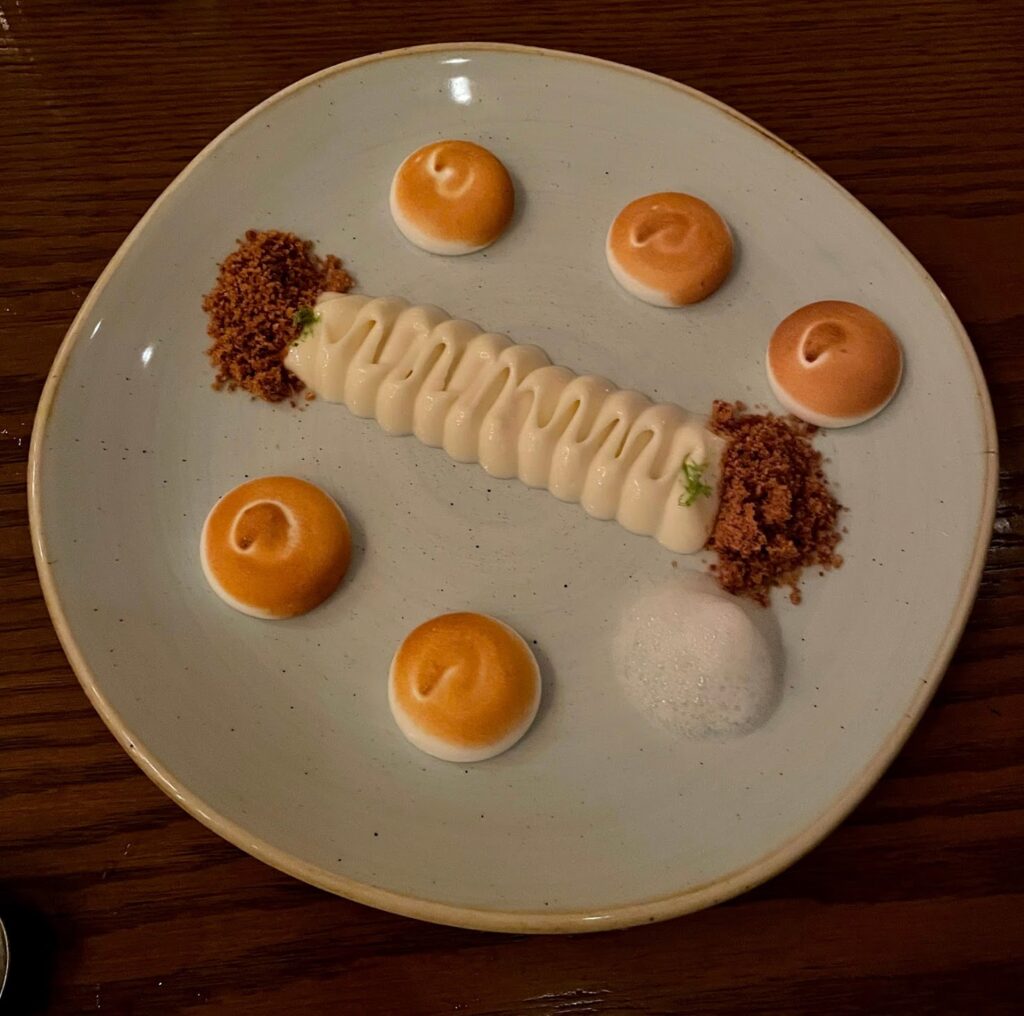 We really loved the whole meal, but the highlights for us were the Singapore shrimp things that tasted like little savory ice cream cones stuffed with spicy shrimp, the dragon fruit ceviche, the conch fritters, the chicken and the key lime pie. But really, everything was so good!
The next night we went to Joe's Stone Crab. This place is a compound designed to churn out food to its patrons without compromising the experience. A line of tuxedoed servers greeted us at the door, and subsequently peeled off to seat their guests with impressive efficiency. Our server was also full of fascinating information, like how stone crab is apparently so sustainable because they catch the crab, tear off one of the claws, and chuck them back into the ocean to live and grow another one. He said this very proudly, but I mostly felt like it was a pretty crappy deal for the crab; however, this did not stop us from partaking. The giant claws came with the shell cracked to bits, so you don't have to sit there and fight your food before you eat it. The meat had an almost creamy texture to it, and the cold crab was very refreshing.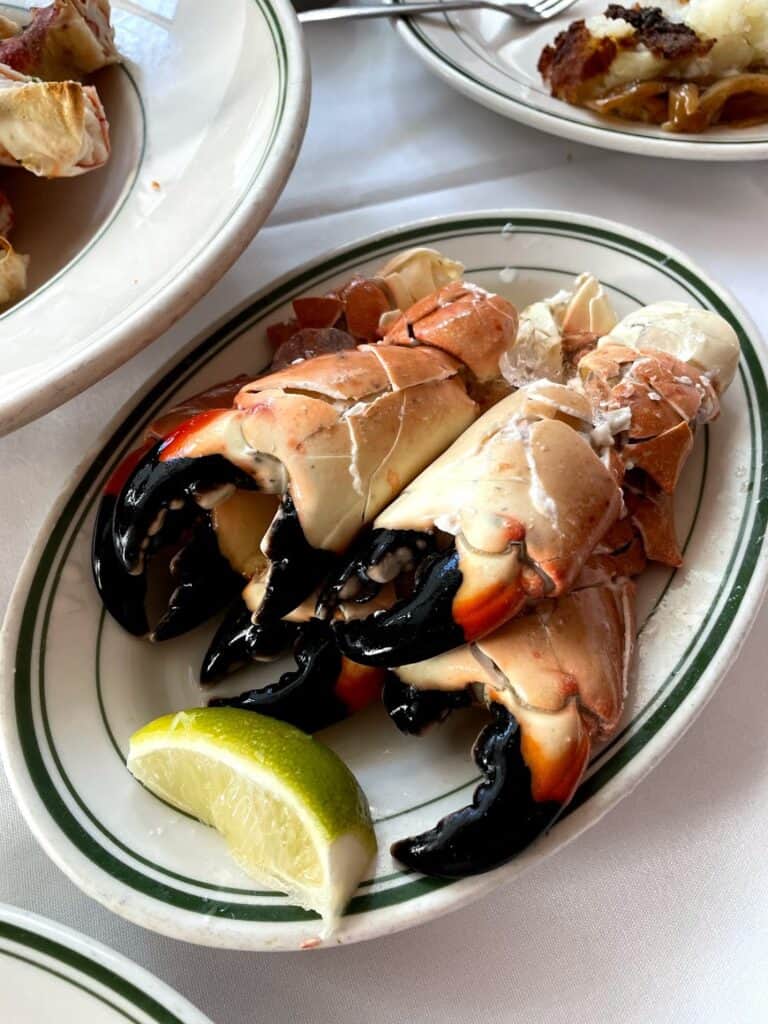 The next day, we hit up South Beach and the Wynwood area for some breakfast treats.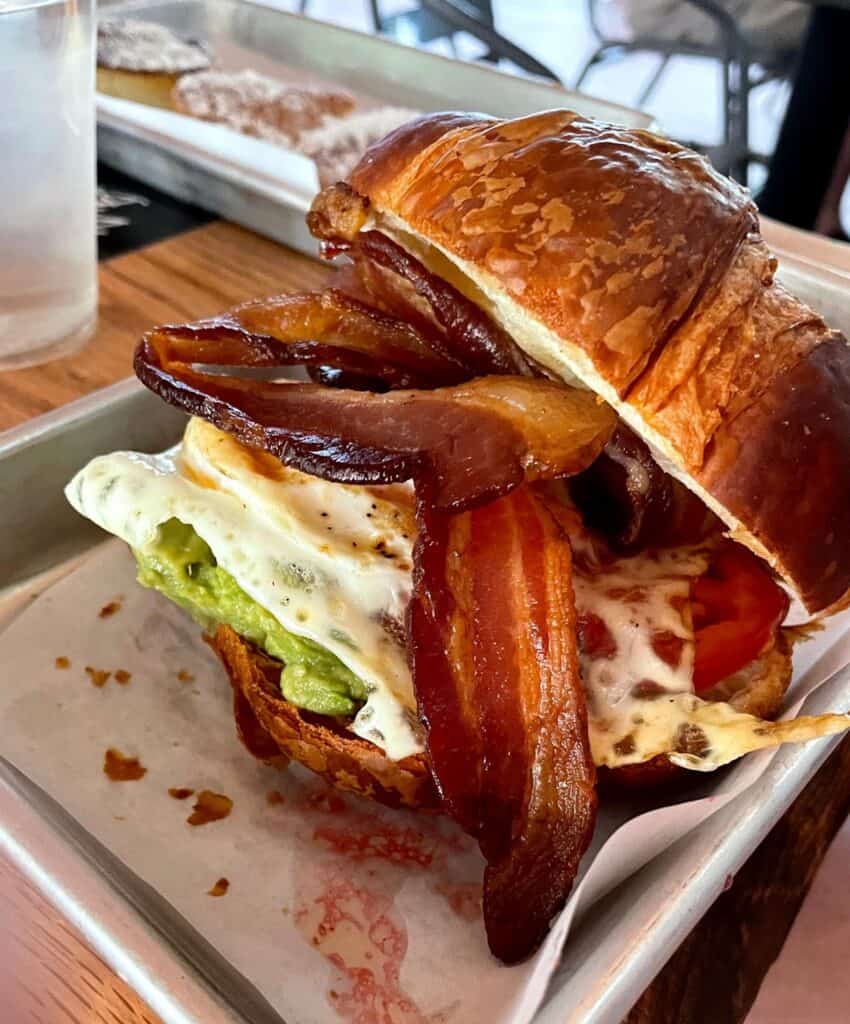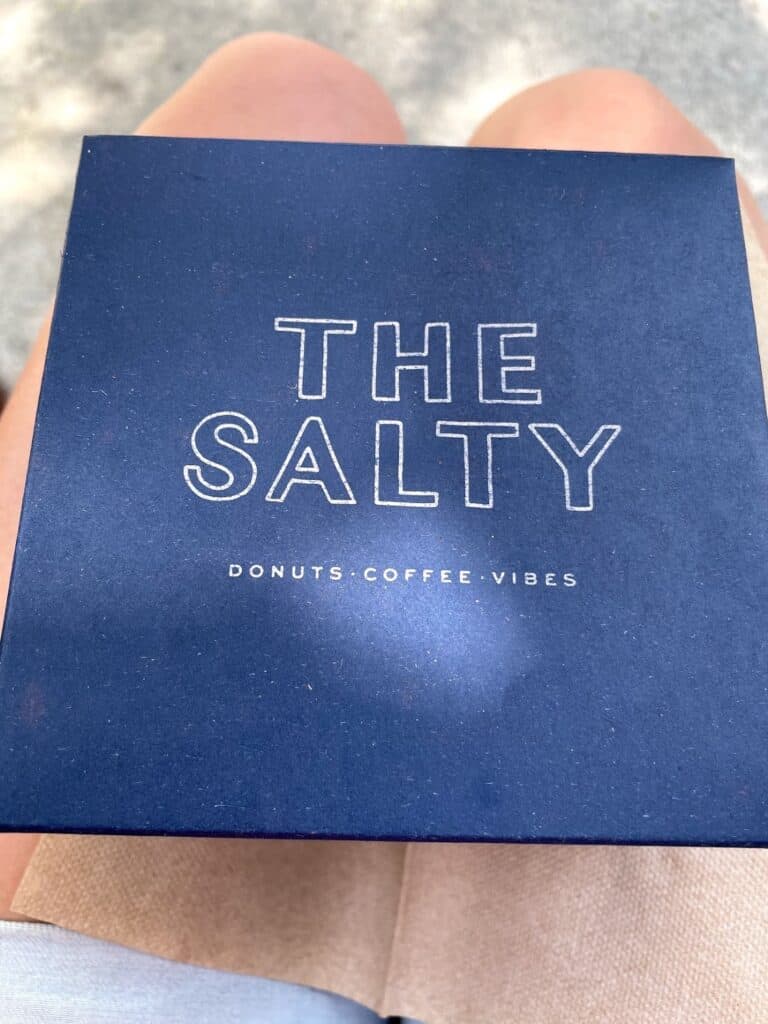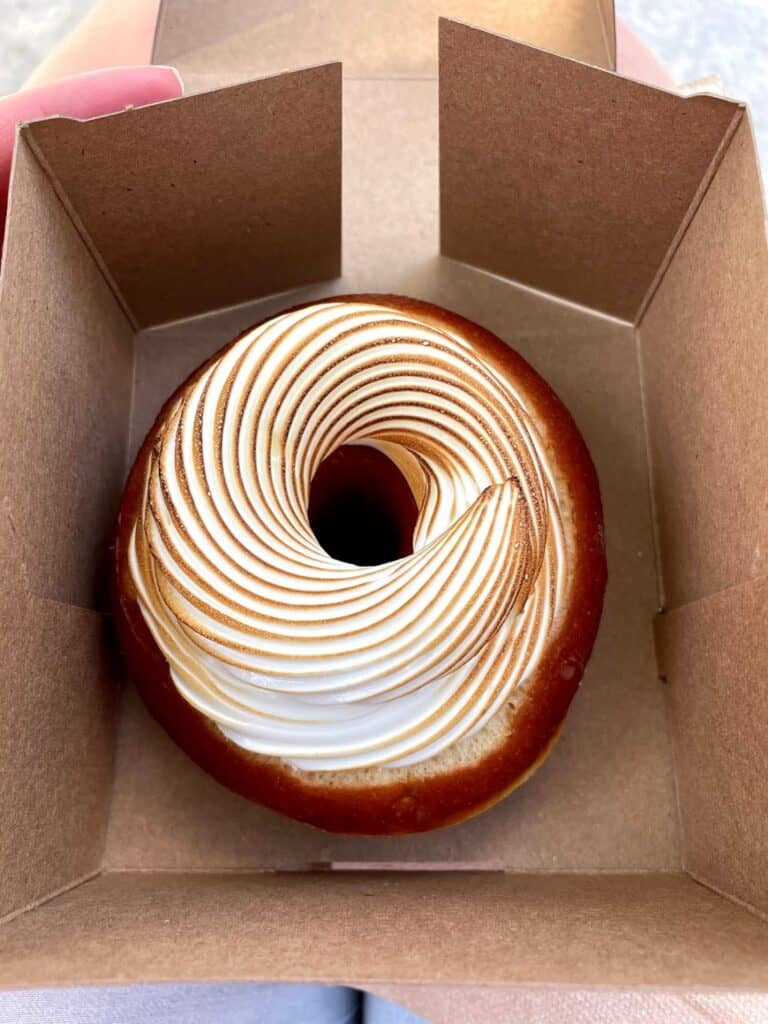 For lunch, we ventured to Little Havana for Cuban sandwiches, coffee, and other fried goodies from Versaille, which came recommended from our hotel driver. This was the cutest place, full of old Cuban people rattling away in Spanish, and with a line out almost out the door.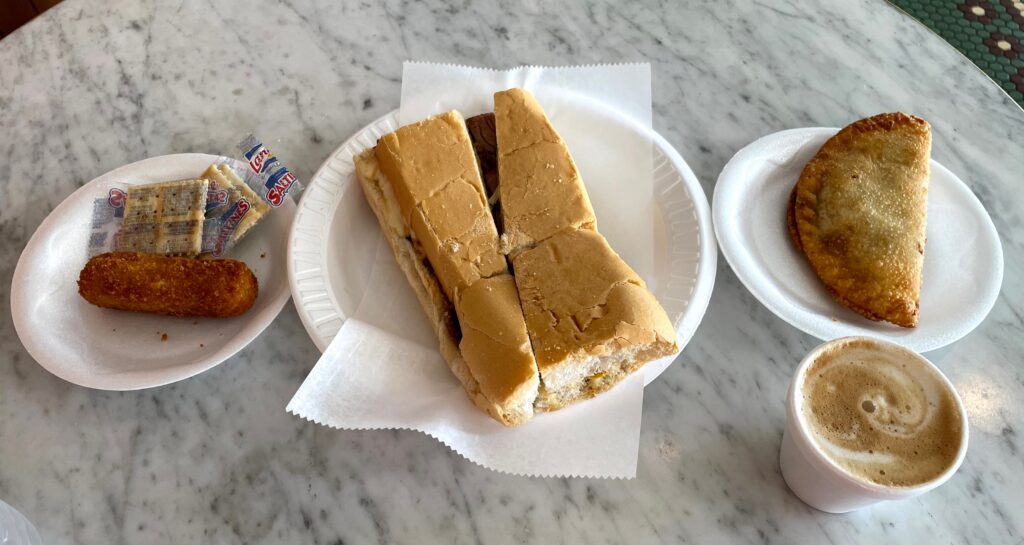 I don't know how we managed to fit it more food in, but dinner at Prime Italian later that night did not disappoint. I did not expect the cheesy bread appetizer to be SO amazing, but it was the highlight of the meal for me. Full of two types of cheese and minced garlic, baked to perfection, and covered in butter; how can you go wrong? I ate so much bread I could barely eat half of the meatball that was larger than my boob that came with my spaghetti.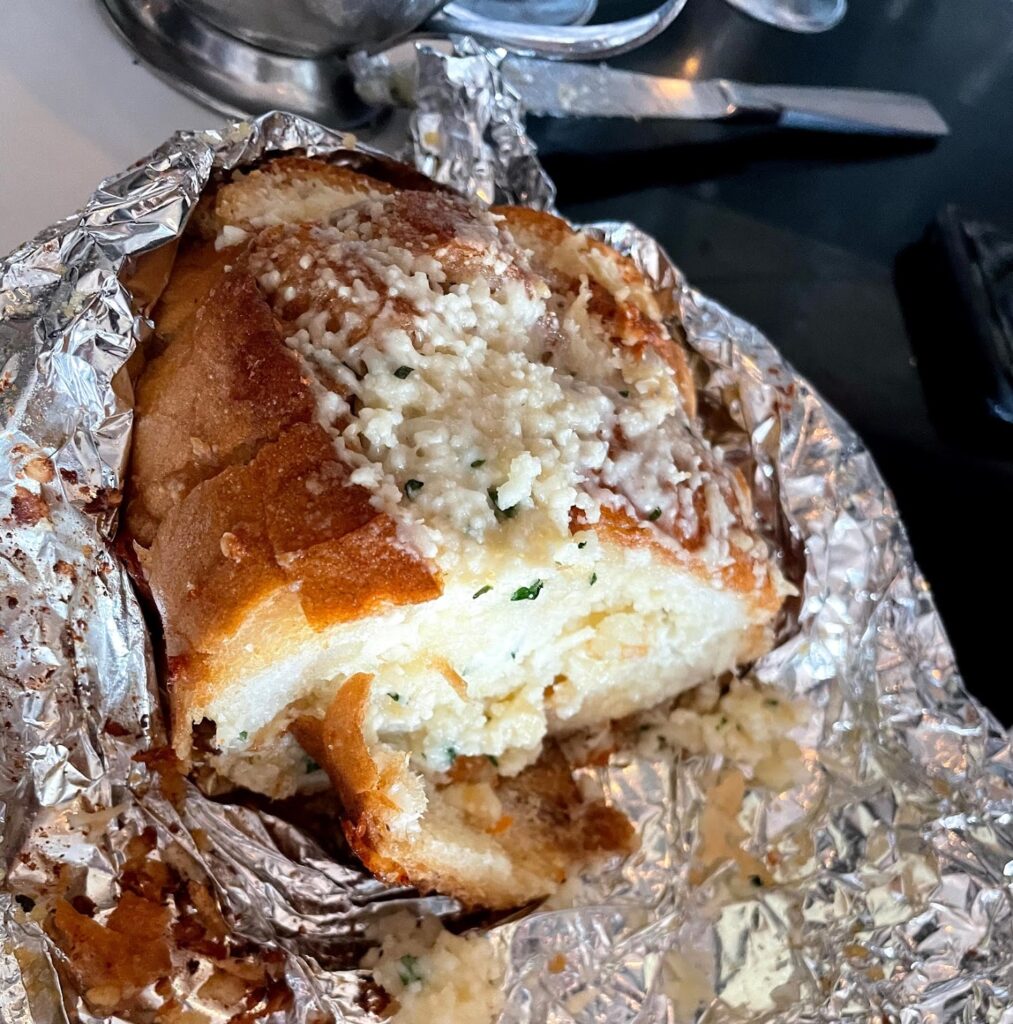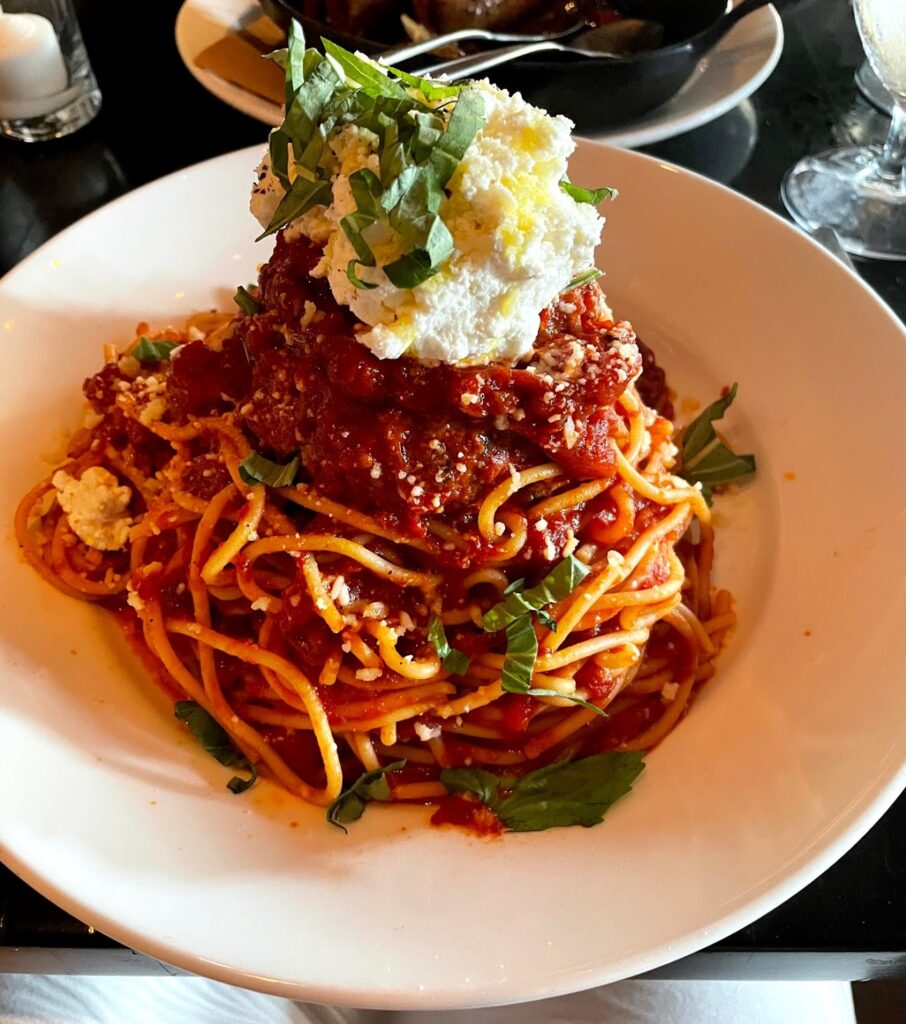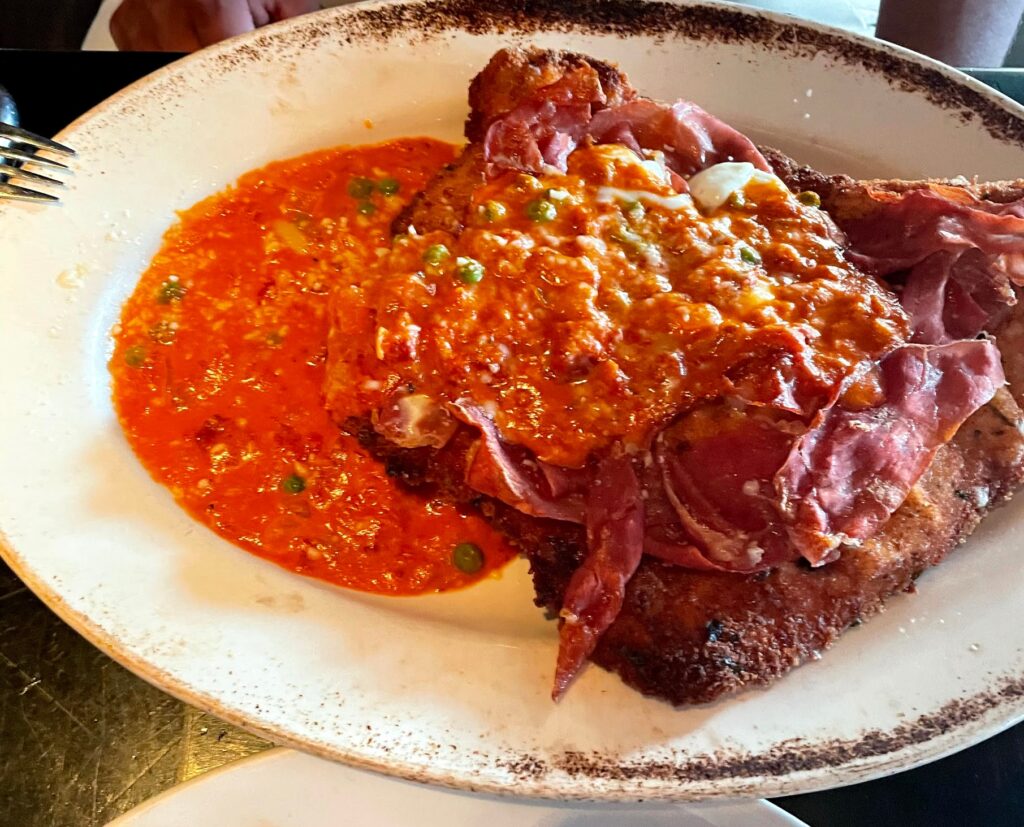 We had one more meal in Miami on our last night of the whole trip, after we had returned from the Keys and before our flight out the next day. Dinner at Truluck's helped us go out with a bang. I was so tired from the Dramamine I had taken earlier that I could barely keep my eyes open, but this food was definitely memorable. I loved my sea bass dish.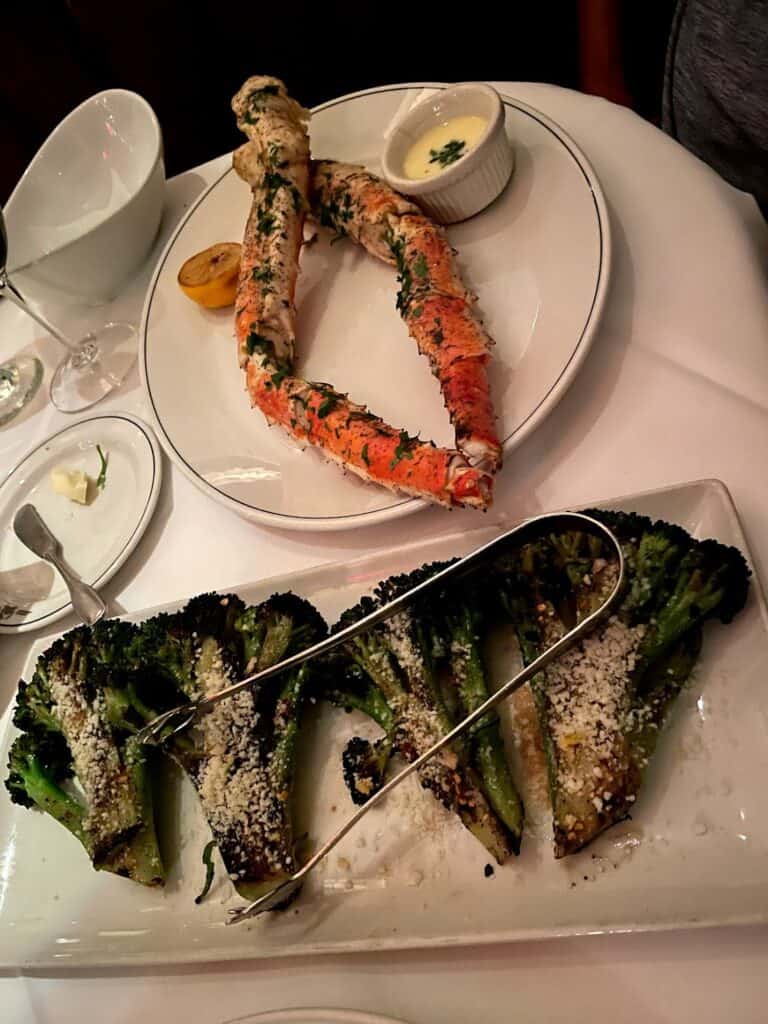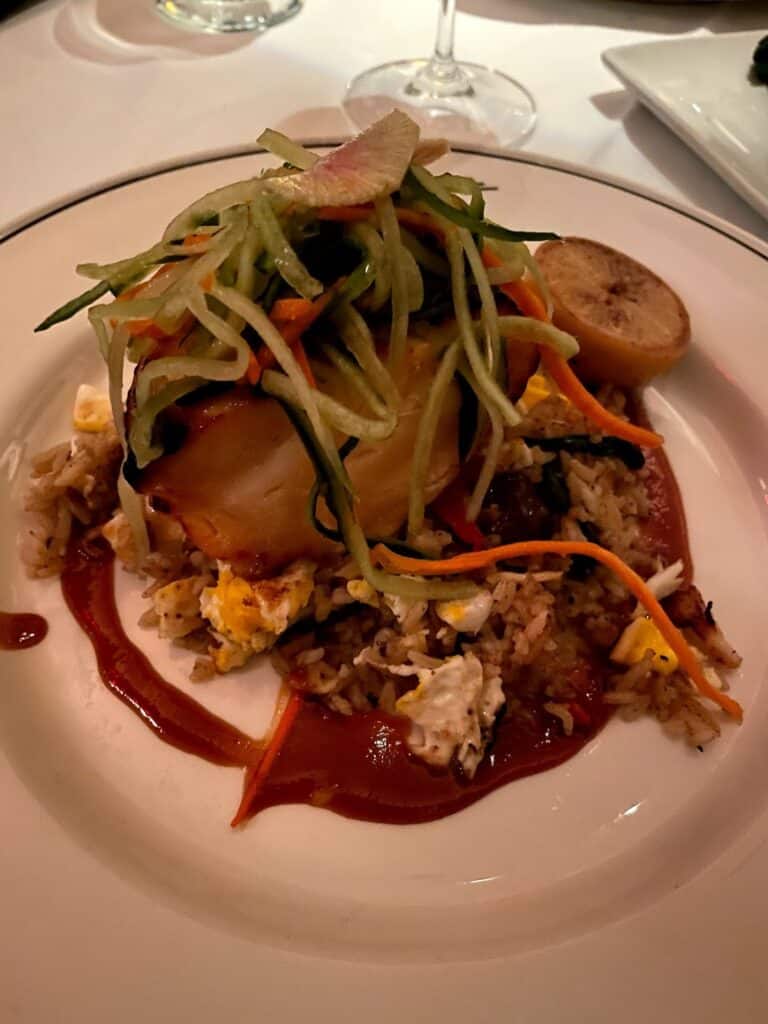 I didn't even include all the Key Lime pie pictures, so you will have to go here to see that, nor did I write about all the tasty cocktails we drank. More on that later.
We ate so much amazing food, and went to so many beautiful restaurants, and we barely scratched the surface. After just a few days, it is very clear that Miami has earned its reputation as a culinary hotspot.