One of the absolute best things about any trip is undoubtedly THE FOOD! We travel to new places so that we can indulge in the flavors and foods we can't always get at home: pasta and wine in Italy, green chile in New Mexico, fresh seafood on the coast, stinky cheese in France, etc. Canada proved to be no exception. While many of the foods are very similar to US cuisine, we were still able to find some of the best places to eat in Canmore and Banff, Canada.
Best Snacks
One of my most favorite things to do anytime I go to a new country is to check out the grocery situation. I love seeing what passes as a snack in a new place, and if it is anything like what I am used to at home. Upon arriving in Canmore, my friend Jillian and I proceeded to load up on snacks and drinks like we were prepping for a junior high sleepover.
First stop, the chip and candy aisles, for ketchup chips and gummy candy!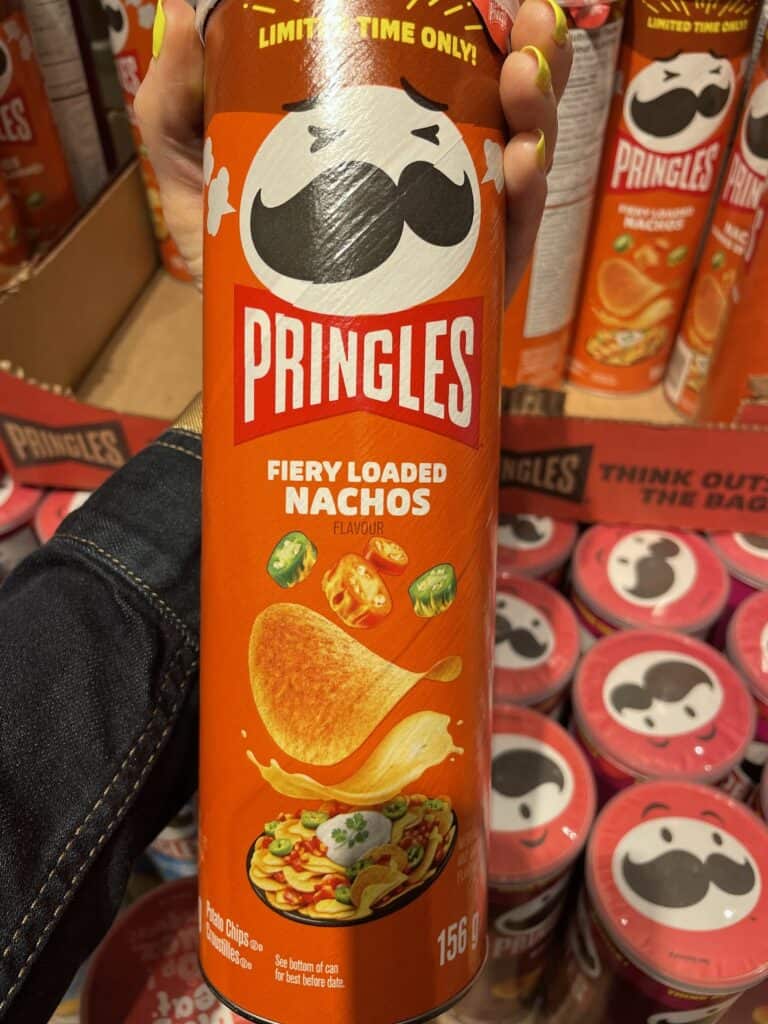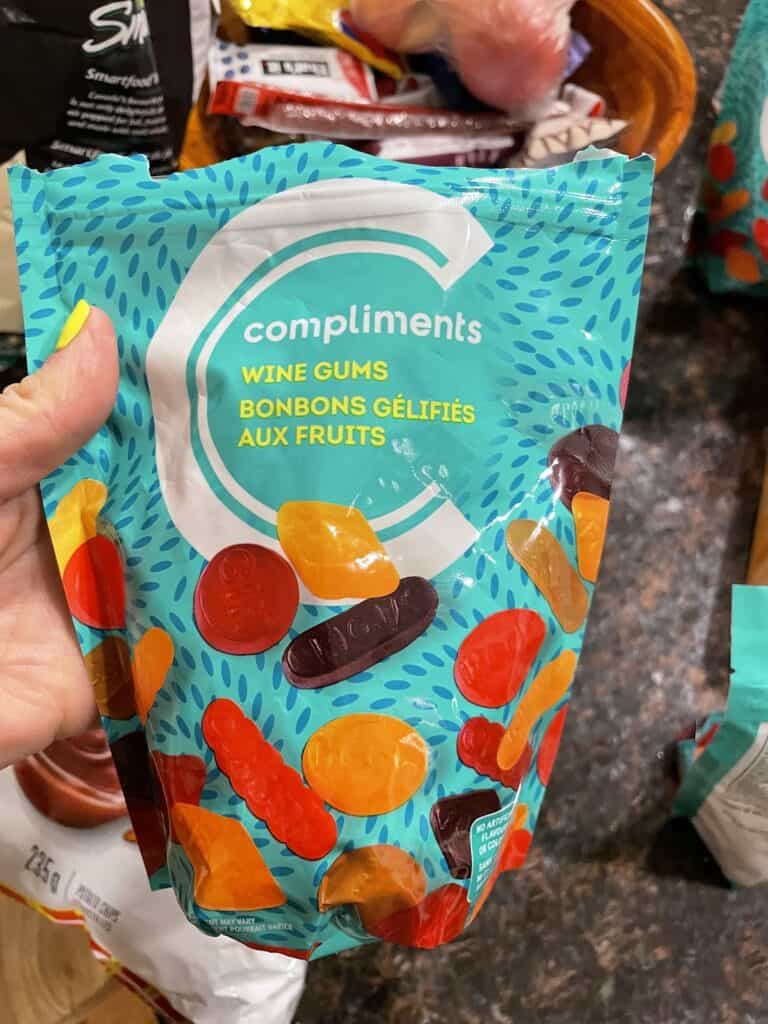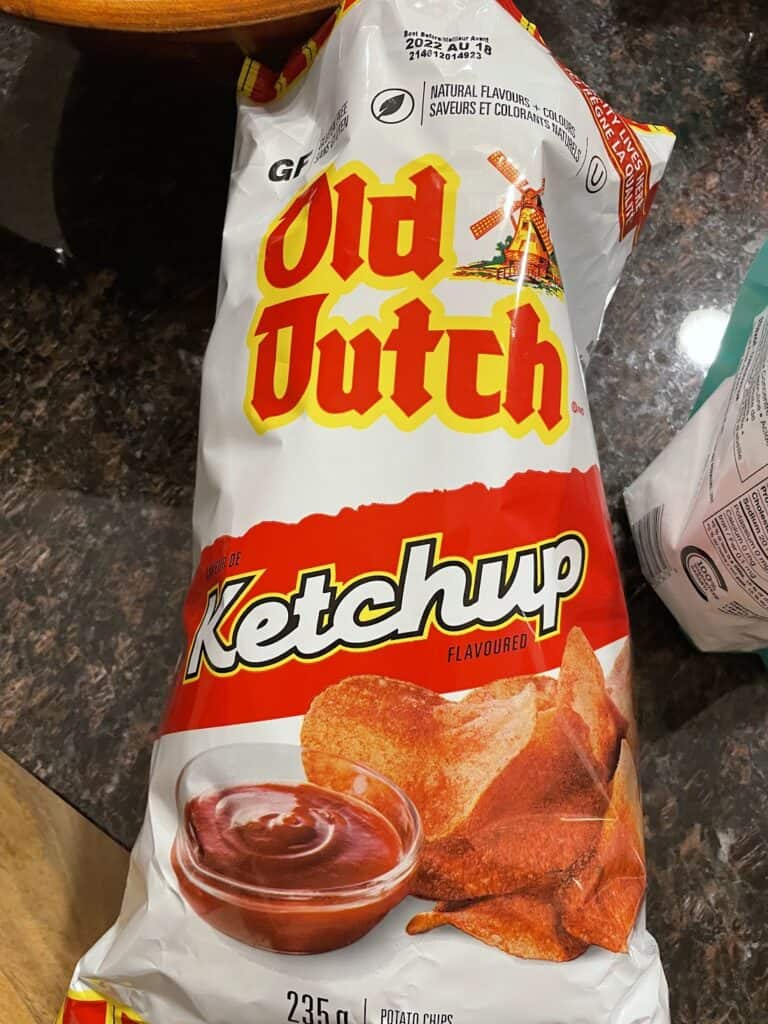 Next up was the cookies and chocolate candies! These caramel cookies were to die for, and I especially loved the Reese's Oh Henry.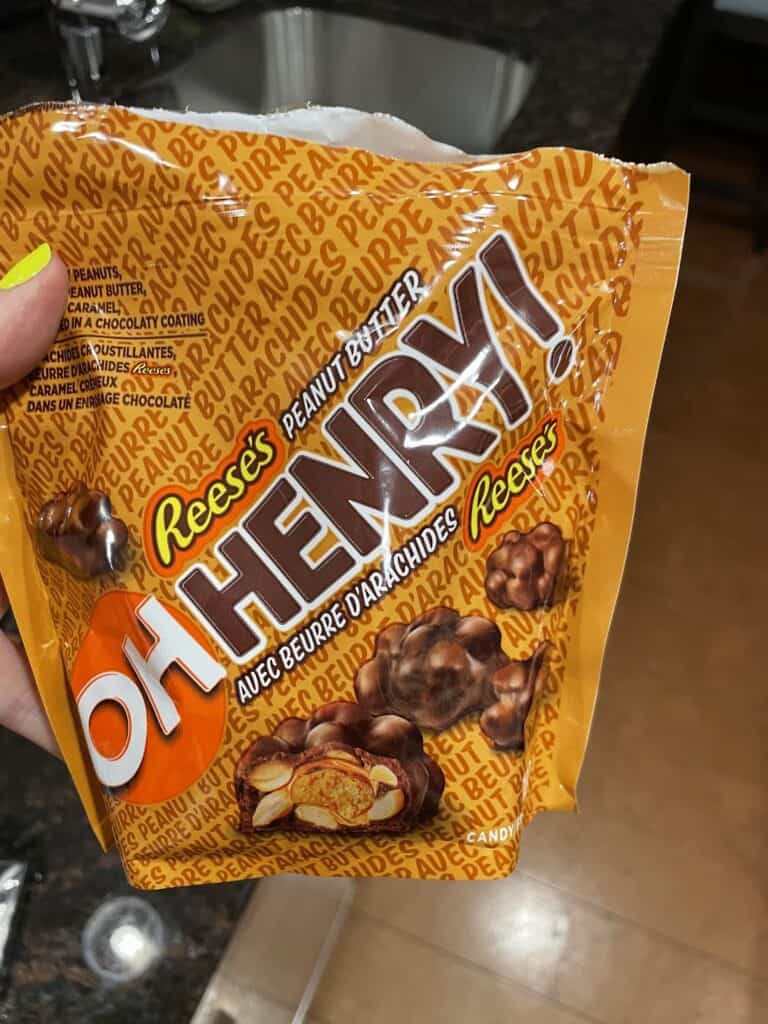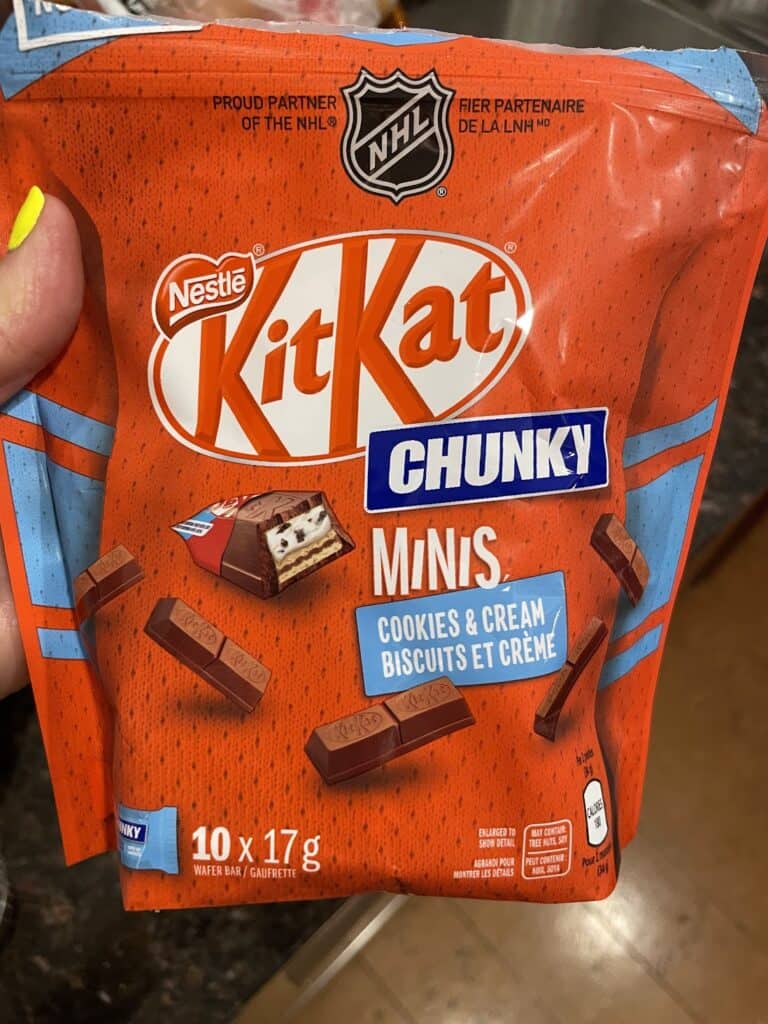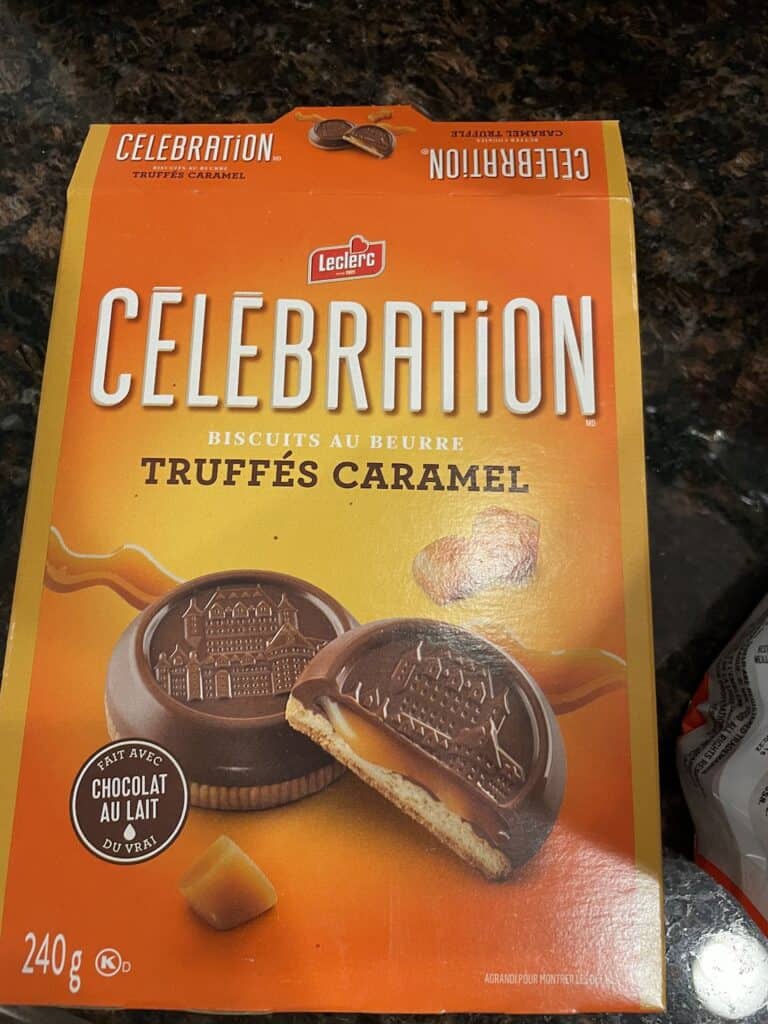 Best Drinks
After long days of hiking and snacking on our junk food, we set out to find some delicious places to grab drinks. Here were some of my favorites: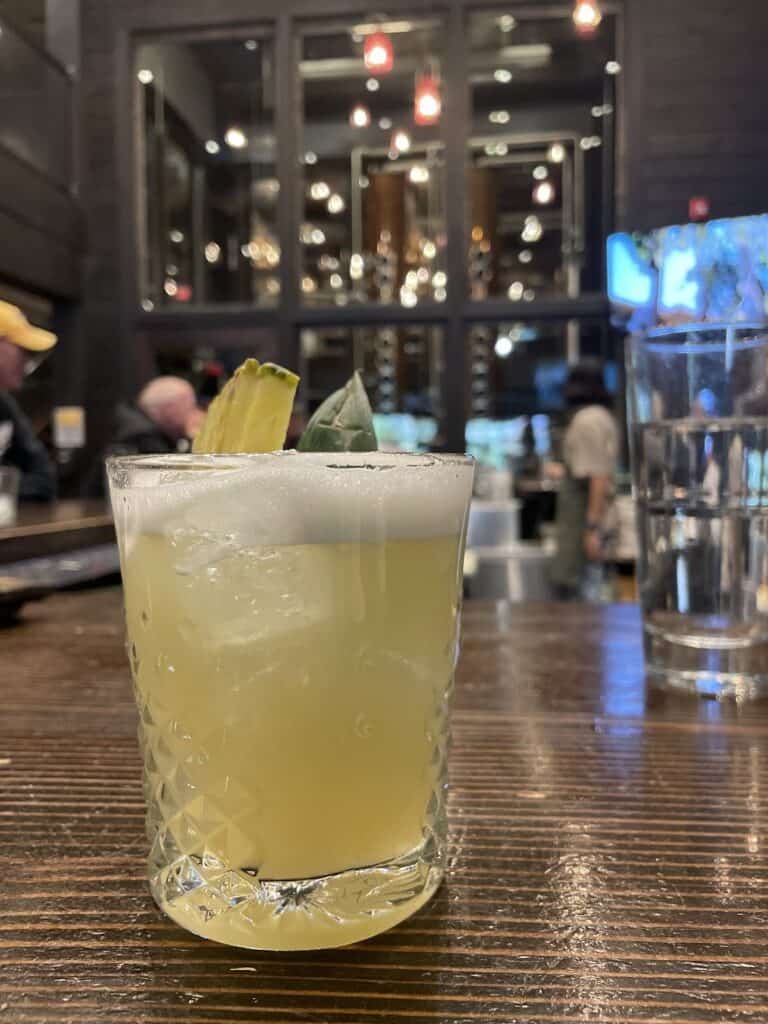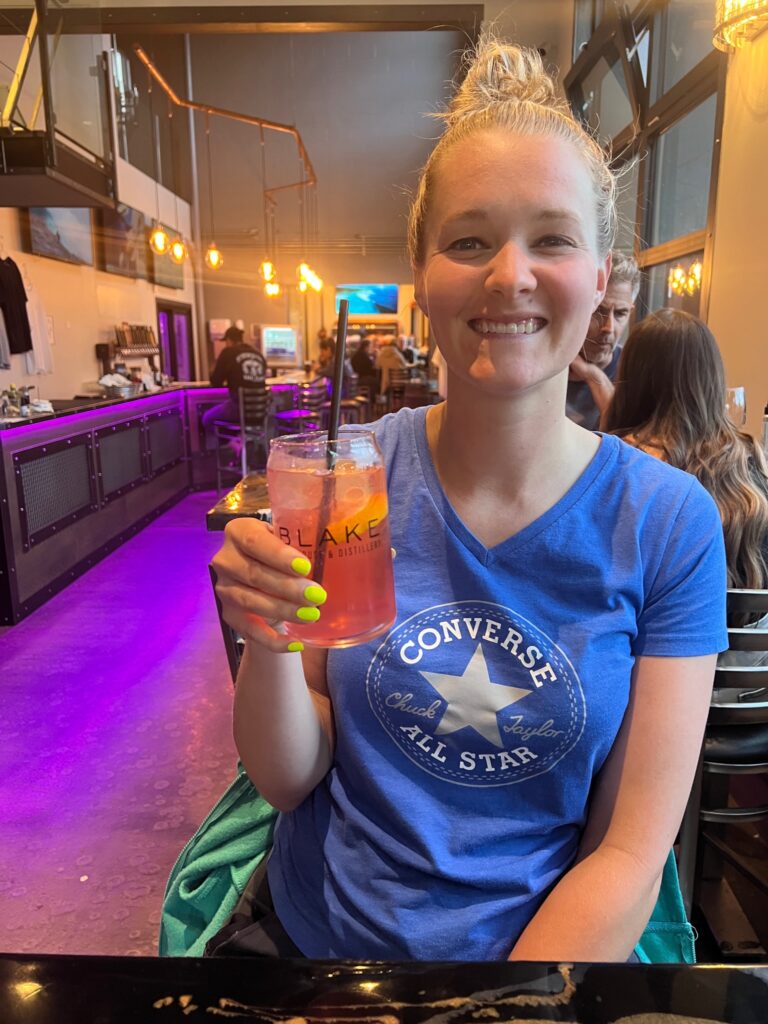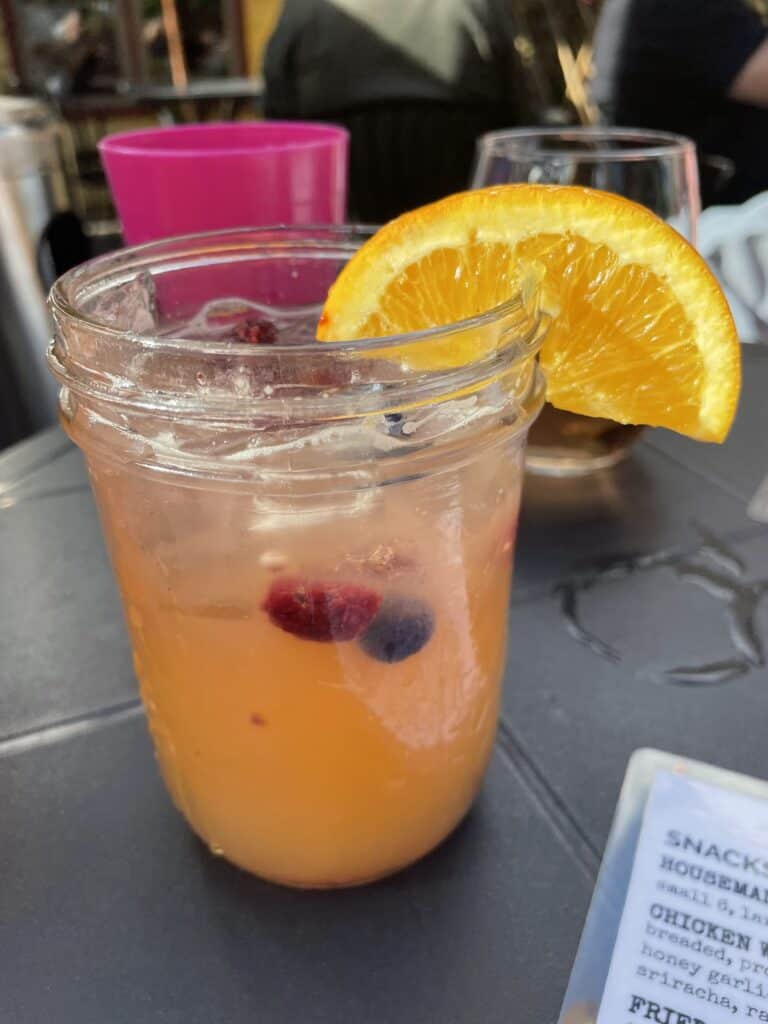 Best Dinners In Canmore and Banff
Once we had wet our whistles, there was no shortage of restaurants to choose from that offered delicious dining options for dinner.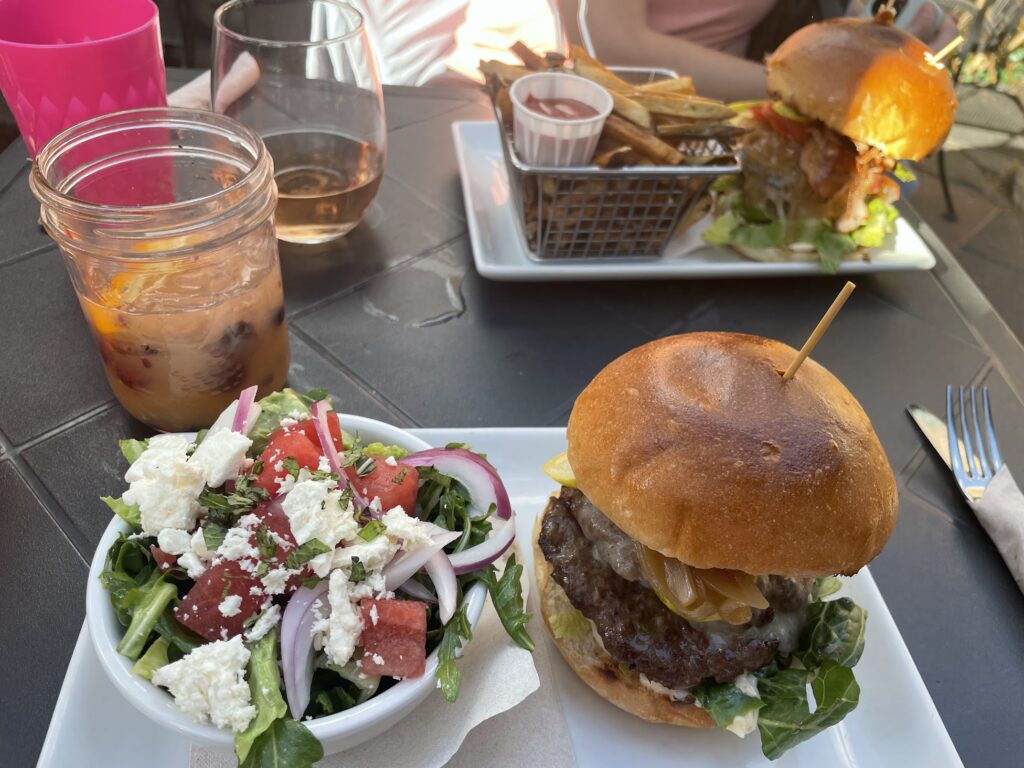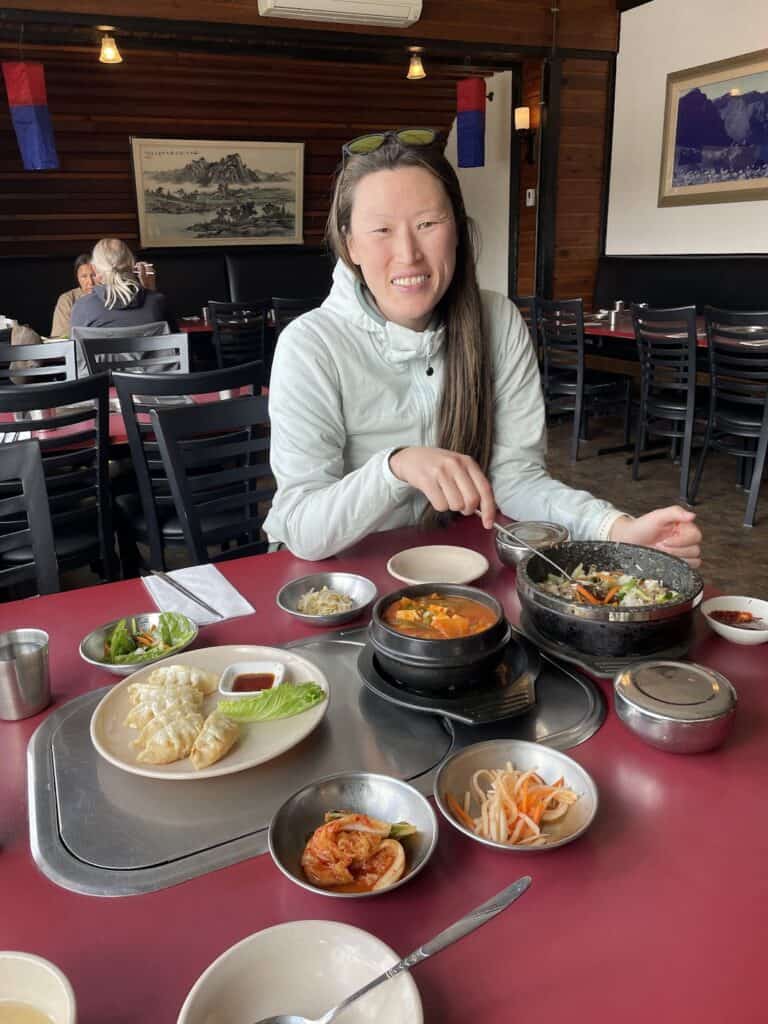 The Blake in Canmore was a fantastic spot for the last meal of our trip. We had fantastic service (Canadians are SO NICE) and enjoyed the Asian flair of this menu.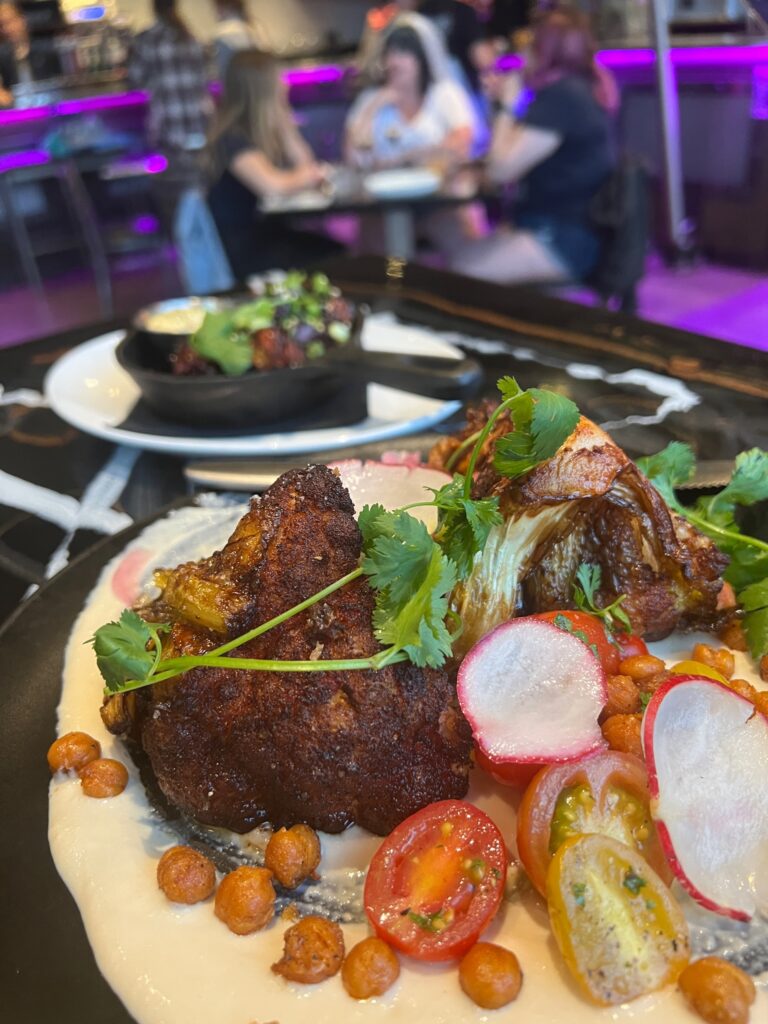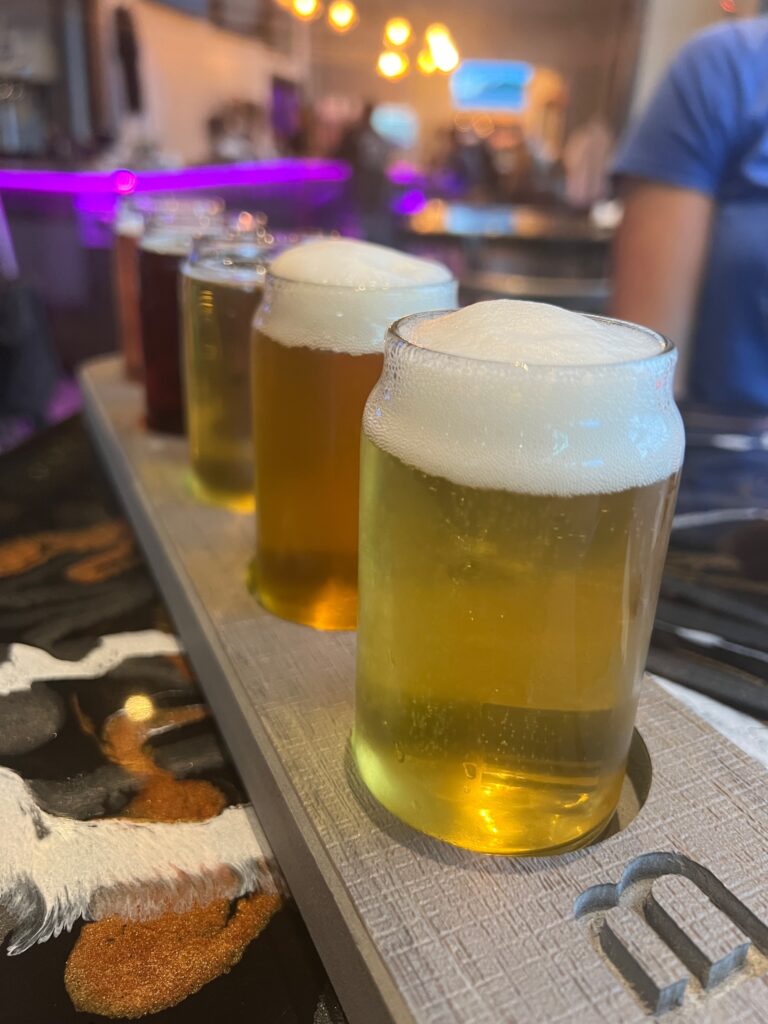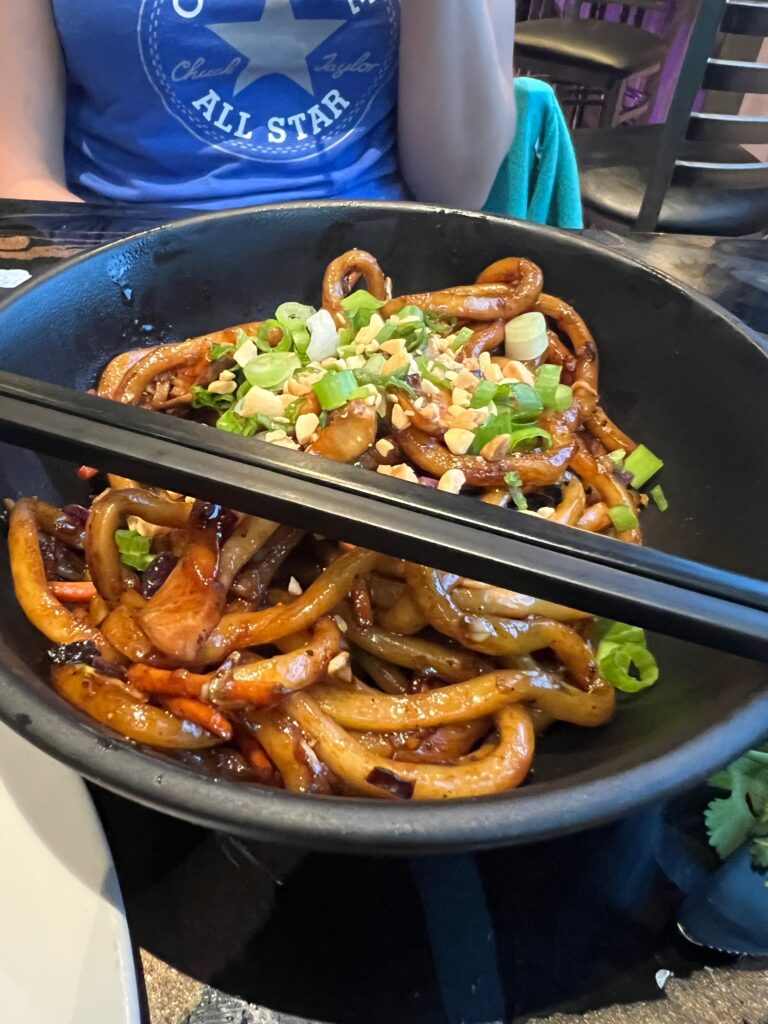 This pizza though….What a treat from the Bear Street Tavern. We found this place off a recommendation from a local.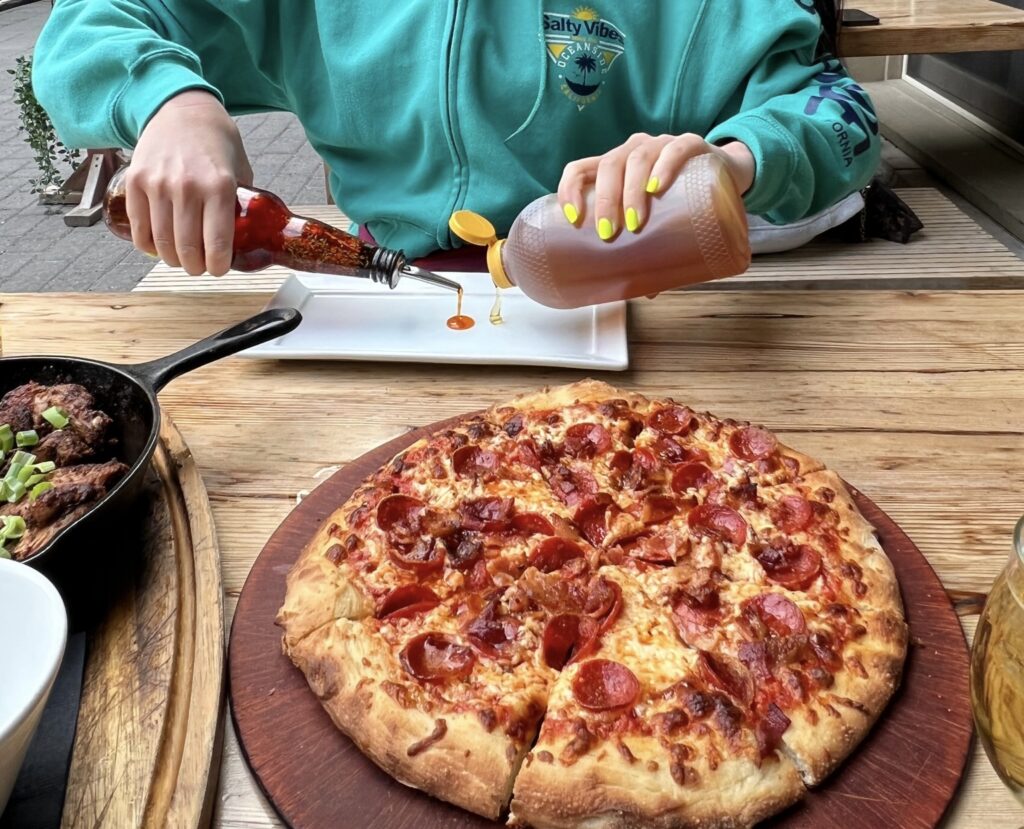 Listen here: I am coming out of the captions to talk about this pizza. Now I am trying to not be too biased since I know food tastes significantly better after a long day of being outside, and I had spent all day hiking, but this pizza was SO delicious and memorable because they served it with a homemade rosemary chili oil and honey. It was crazy good, and now I will always want oil and honey on my pizza, thank you.
Best Dessert
However good all the food and coffee and drinks were, it all pales in comparison to the majesty of a beaver tail. I had one of these delicious pastries every day that we were in Canada. I didn't even bother to branch out and try a new one each time, because I loved the first one I got so much. My dessert of choice was the maple beaver tail, which is a fluffy fried pastry covered in maple syrup, powdered sugar, and MAJESTIC FLAKY BITS OF CRUMBLY MAPLE SUGAR! It was completely irresistible.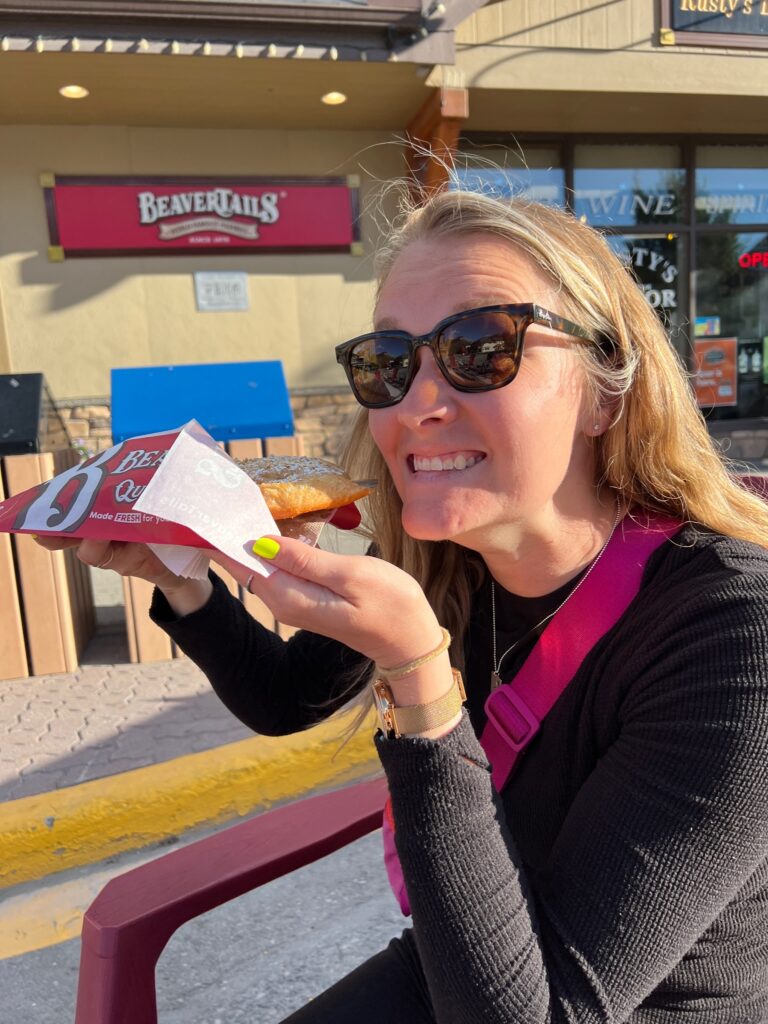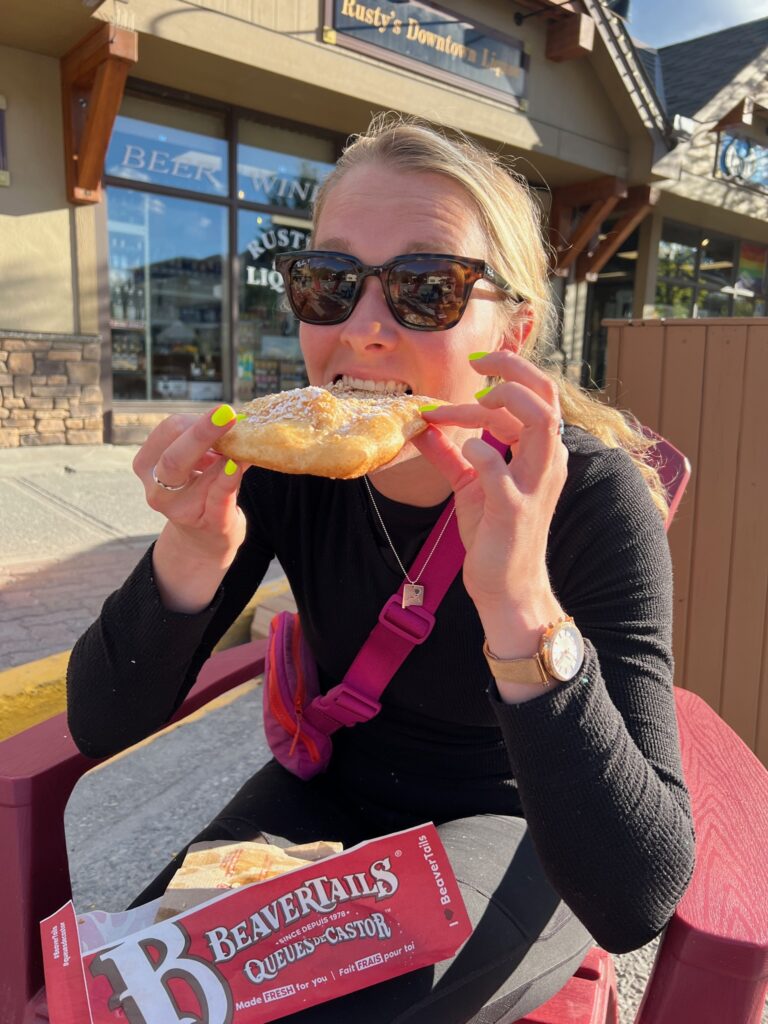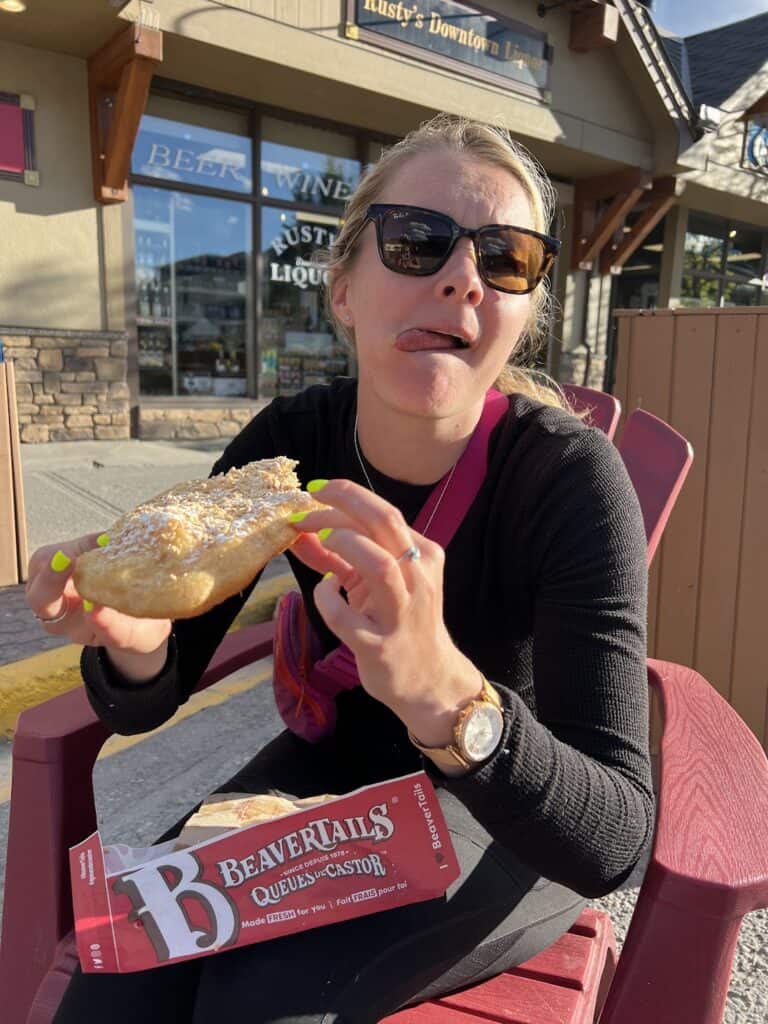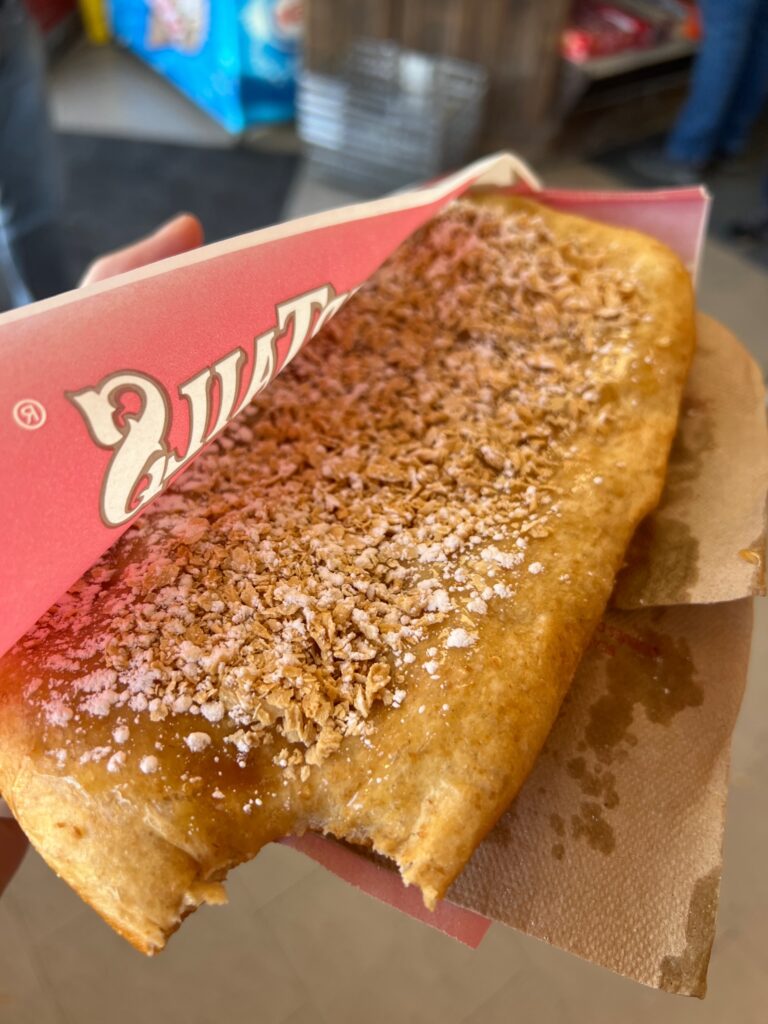 Now, for some more restaurants that didn't make the cut for pictures, but we dined at nonetheless…
We were so lucky to eat all of this amazing food, and even to bring some of them back home. I am still dreaming of that pizza and those beaver tails. Get yourself to Calgary to try some of these delicious treats!
Like this post? Check out some others like it: