The first thing I recommend you do upon arriving in Banff, Canada is catch a ride on the Banff Gondola. This 8 minute gondola ride up a mile of track takes you to the top of Sulphur Mountain, all while providing sweeping views of the Bow Valley, the town of Banff, and six mountain ranges. This is a great way to get oriented, take in a ton of majesty all at once, and get a bird's eye view of this remarkable location. Also a nice way to build a true appreciation of physics and pulleys, or to get slightly nauseous before dinner.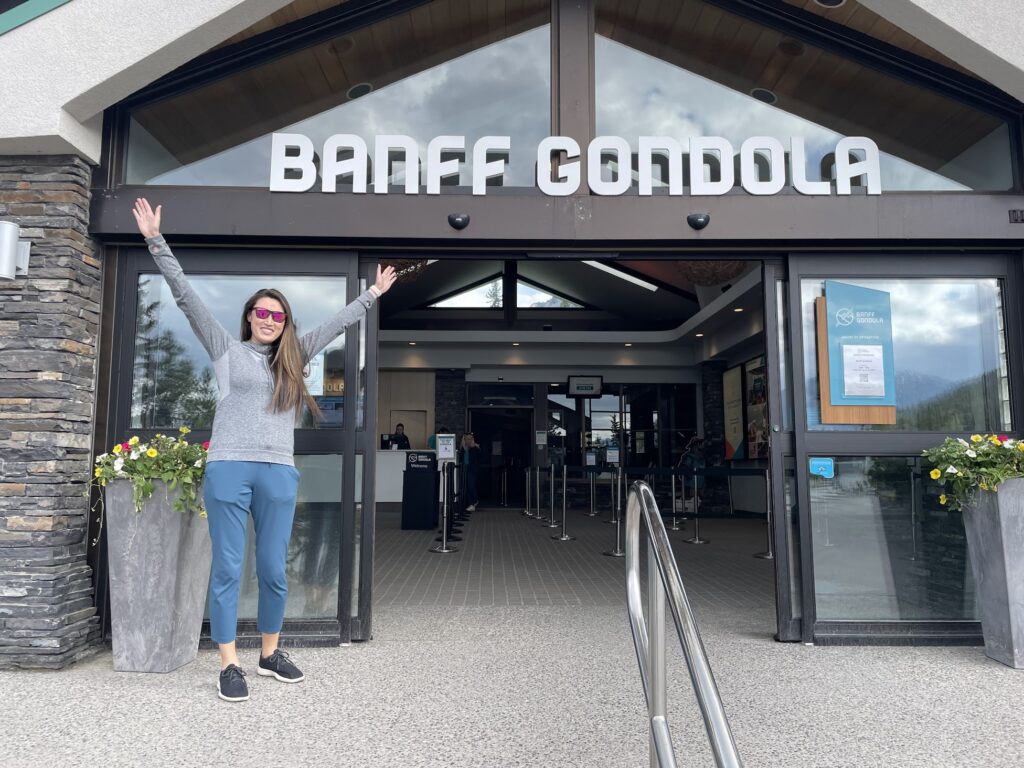 The Banff Gondola Ride
Before you ride the gondola, you must purchase tickets. These are available on site as well as online. If you are crazy, you can also purchase one way tickets, in case you felt like hiking up and then riding down, or vice versa. We opted to ride the gondola both up and down, and made sure not to miss the last gondola down to keep it that way.
Once we entered the gondola, the ride itself is smooth, with a few "swing and sways" at each tower, and lots to look at on the way up. The 8 minute rides gives you lots of time to feel like what you are doing is completely insane, yet totally fine, the whole way up.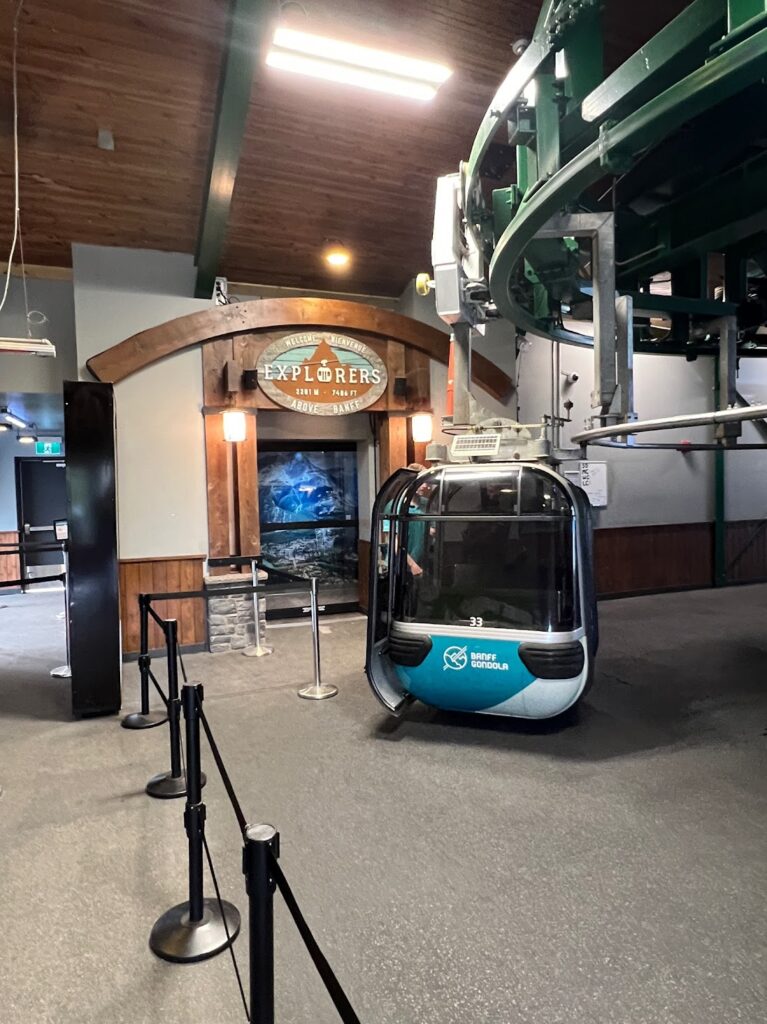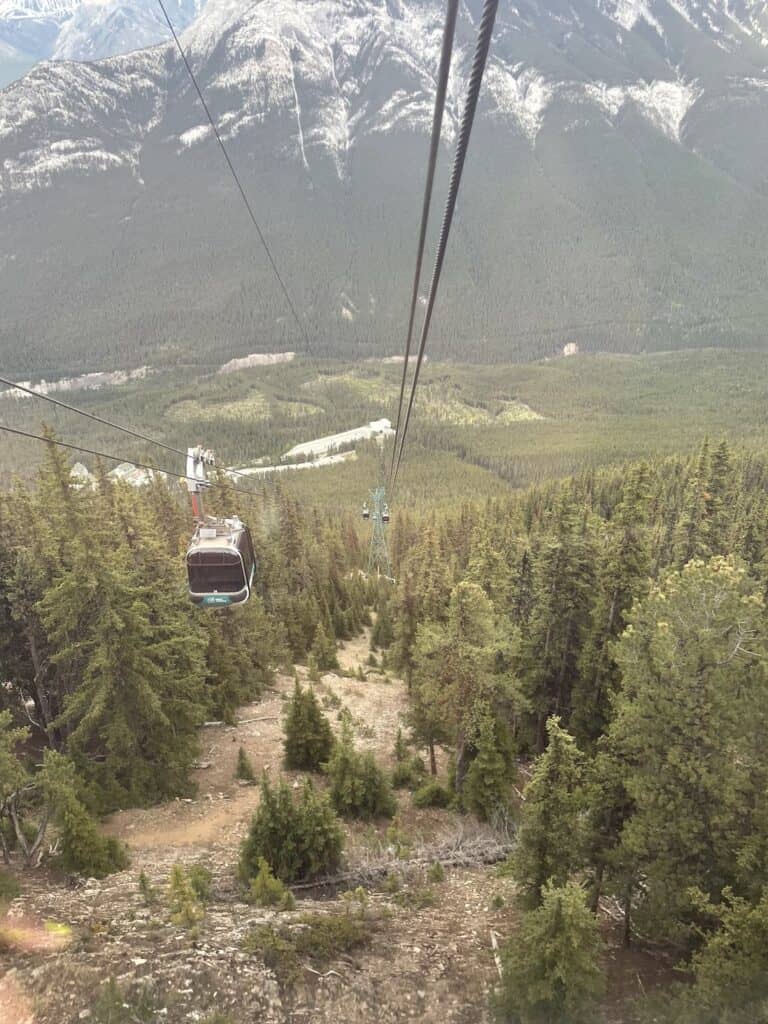 Dining
Upon arrival at the top, stop for a bite to eat at Sky Bistro, and count yourself lucky if you do, because we did not get to do this. We didn't realize Sky Bistro is closed on Tuesdays, so we settled for the buffet at the Northern Lights Alpine Kitchen, which has mediocre food, but million dollar views. If you don't feel like eating, you can shop at the gift shop, or check out the interpretative center.
*snippet of actual conversation with buffet staff
"Excuse me, are you going to bring out more prime rib?"
"Ma'am, this is brisket, and no…." (What can I say, we had high expectations, and had dinner at a buffet 30 min before closing.)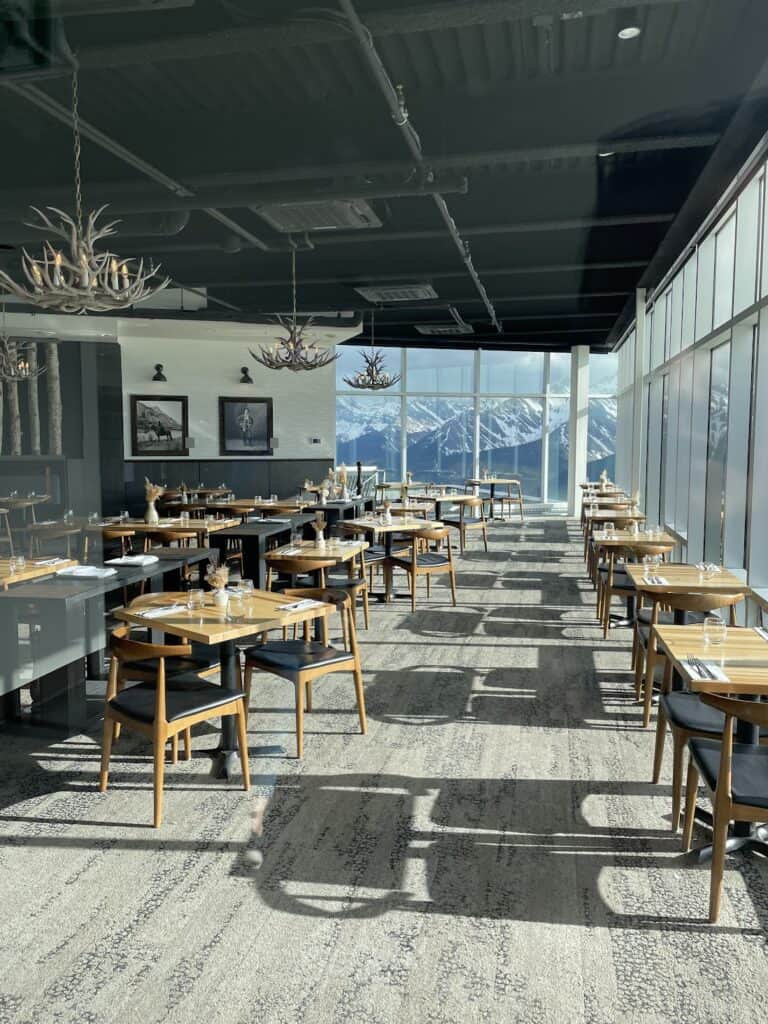 Go for a walk-about
After dinner, stroll the boardwalk to the Cosmic Ray Station, which is a very fancy description for a shack used for science things on top of a mountain. While the Cosmic Ray Station may be underwhelming to those of us who don't even know what a cosmic ray is, the views en route to it are absolutely breathtaking.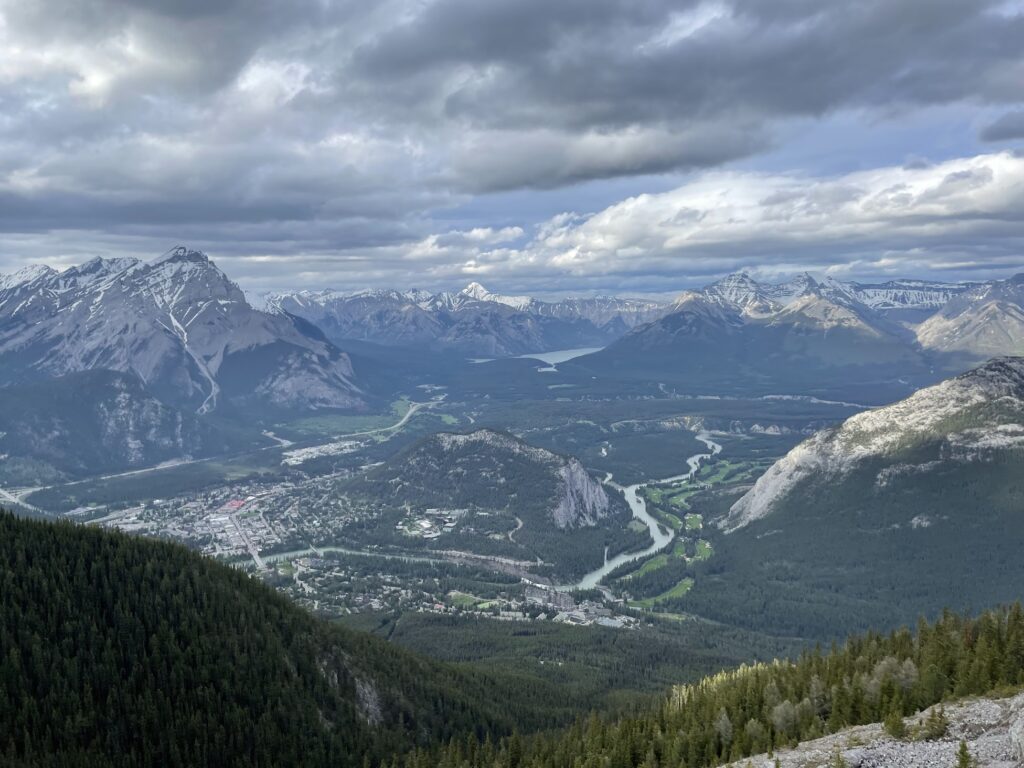 Another perk of this destination is the wildlife; we were lucky to catch two bighorn sheep on the move.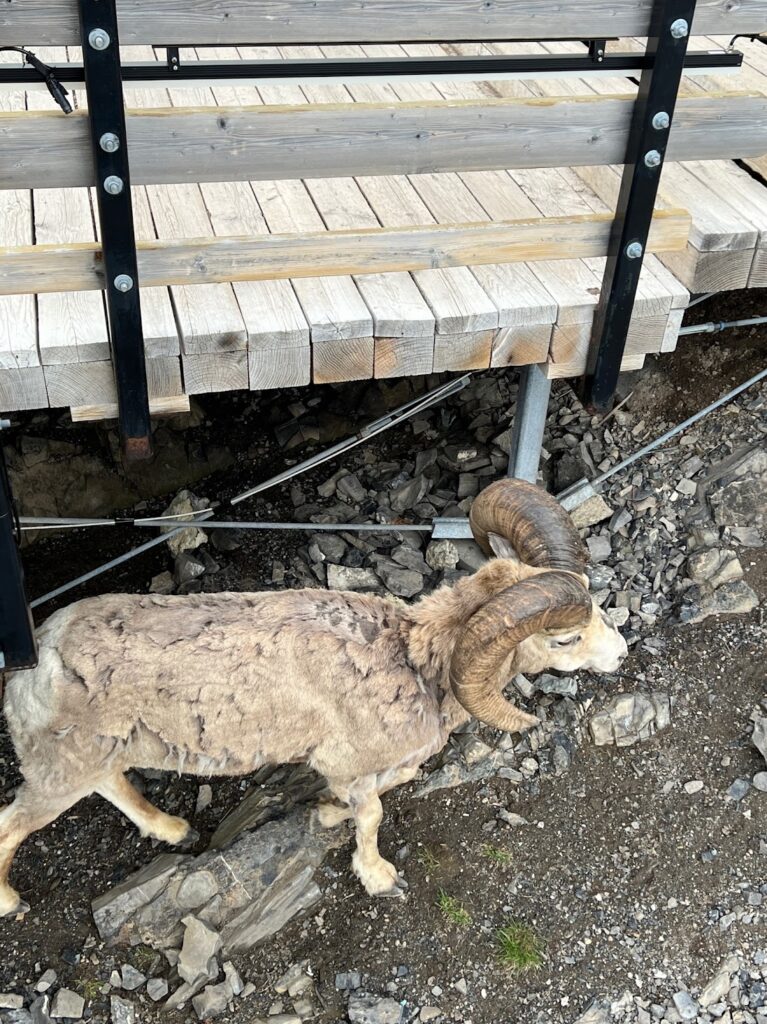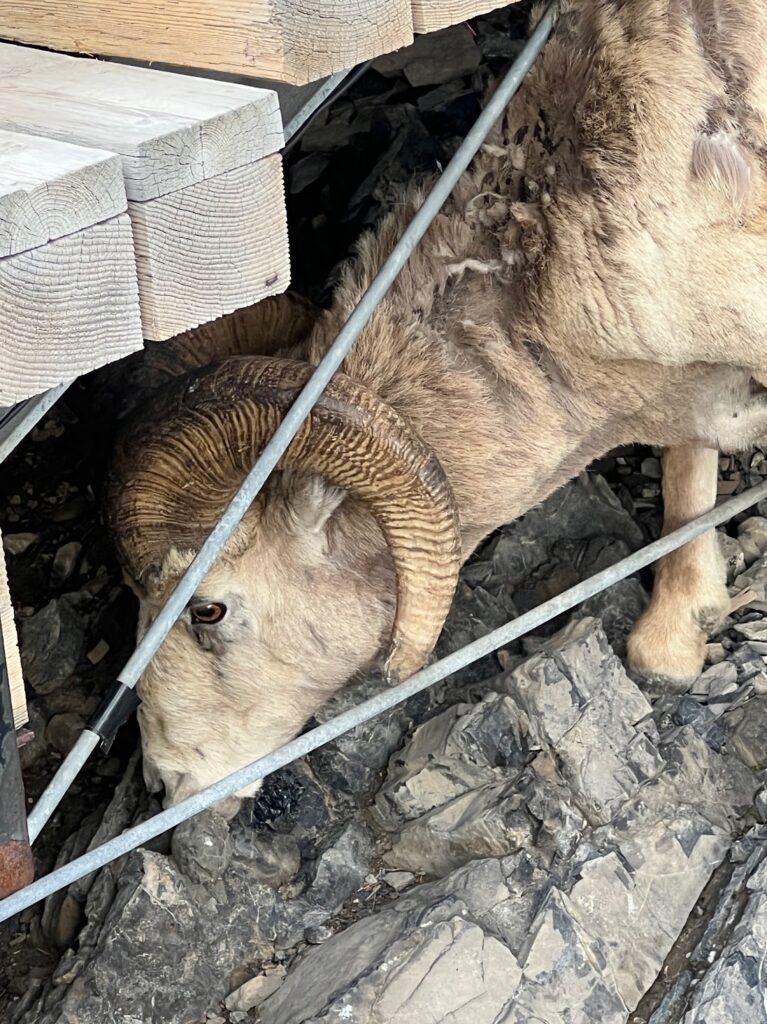 Full from dinner, and a little windblown from our walk, we boarded the gondola to head down the mountain, satisfied with our first adventure. Overall, a trip to the top of Sulphur Mountain on the gondola is well worth it; there is much to see, do, and eat, all whilst marveling at other-worldly mountain views. We were glad we did this on our first day in Banff because it gave us a good fix of mountains right off the bat. I highly recommend this experience; the Banff Gondola must not be missed!
No fear of heights? You might also want to check out this post on the thrilling hike, Angel's Landing, at Zion National Park in Utah.
Processing…
Success! You're on the list.
Whoops! There was an error and we couldn't process your subscription. Please reload the page and try again.