When planning trips, it's hard to know how to make your money go a long way. Is it better to pinch pennies and budget, or should you splurge? While each trip is different and has its own unique factors, I have created my own little set of principles based on my experiences. Here are 6 ways to save or splurge when planning a trip.
1. Airfare
Save on flights if you are flying alone, or aren't in a time crunch when flying domestically. I opt for cheaper flights even if they are more inconvenient only if I am not rushing home, and it's just me traveling. I just booked a direct flight to Seattle for the summer, but I'm going through Phoenix on the way home since it was much cheaper.
Splurge on non-stop flights. With all the flight delays and issues with air-travel post-COVID, it is worth the extra cash for the peace of mind of knowing you won't have to worry about missed or delayed connections on your layover.
Splurge on Upgraded seats for long haul flights. I try to get either an exit row or bulkhead if I am on a long flight, just to make things more comfortable. It is a game changer. Then there was that one time that Marcus upgraded us to first class and I almost died with shock and happiness.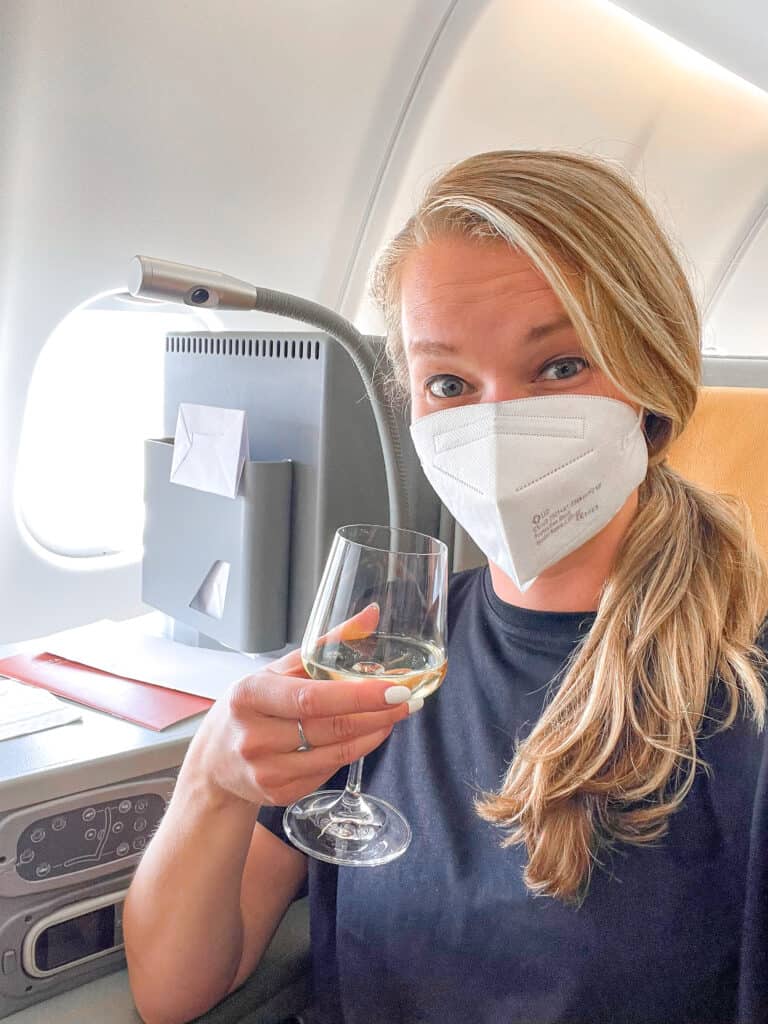 2. Transportation
Save on public transportation if you have time and want to see the city up close. I like this option if I am out for the day and traveling light. Recently I had one day in Athens so I took the subway from the airport into town. Getting to people-watch and look out the window gave me more of a flavor of the city than if I had just taken a cab on the highways.
Splurge on pre-arranging a private car If you are traveling solo, or arriving in a new country for the first time. Hiring a private car to deliver us to our hotel in Rome saved me a TON of stress upon arrival, as did pre-booking a cab when I landed in Athens. Because we took a private car, we didn't have to drag our luggage all over the place or compete with the other tourists for a ride. Plus, taking a cab is a great way to get advice from locals on where to eat and what to do.
Splurge on Uber in big cities instead of renting a car, especially if you are staying downtown. Even though it can be more expensive, it is worth it to not have to worry about parking, designated drivers, or navigating in a new city.
3. Lodging
Save on your hotel room if you will be out and about doing things in the city/at your destination for most of the day. Get a budget hotel if you just need somewhere to sleep. When I went to Florida to hit up all the theme parks, I didn't care as much about the hotel since I was in the parks all day.
Save by booking a cheaper apartment/Airbnb if you are going on an extended trip and need your funds to stretch further.
Splurge if the whole point of your vacation is all about relaxing in the hotel. If you just want to get away for a chill weekend and don't have big plans to sightsee, treating yourself to a luxurious hotel room always makes for a memorable experience.
Splurge when you are splitting lodging with friends. As long as everyone is on the same page, the additional parties chipping in can often make it possible to stay in a much nicer place than you could afford on your own.
4. Activities
Save by going on a self-guided walking tour. There is SO much you can see and experience purely by strolling around your destination. Walking is free and lets you see shops, restaurants, markets, architecture, parks, and points of interest up close and at your own pace. In Nashville, we did a self-guided walking tour of the mansions in the Garden District and I loved getting to see all the beautiful homes.
Splurge on all the activities! Whether it is the Colosseum, a graveyard in New Orleans, the top of the Space Needle, or visiting the Grand Ol' Opry, experiences are my favorite thing to spend money on. I don't want to fly halfway around the world to NOT do the tours or see the things, especially if it is a place with a rich history that I might not learn without a tour guide.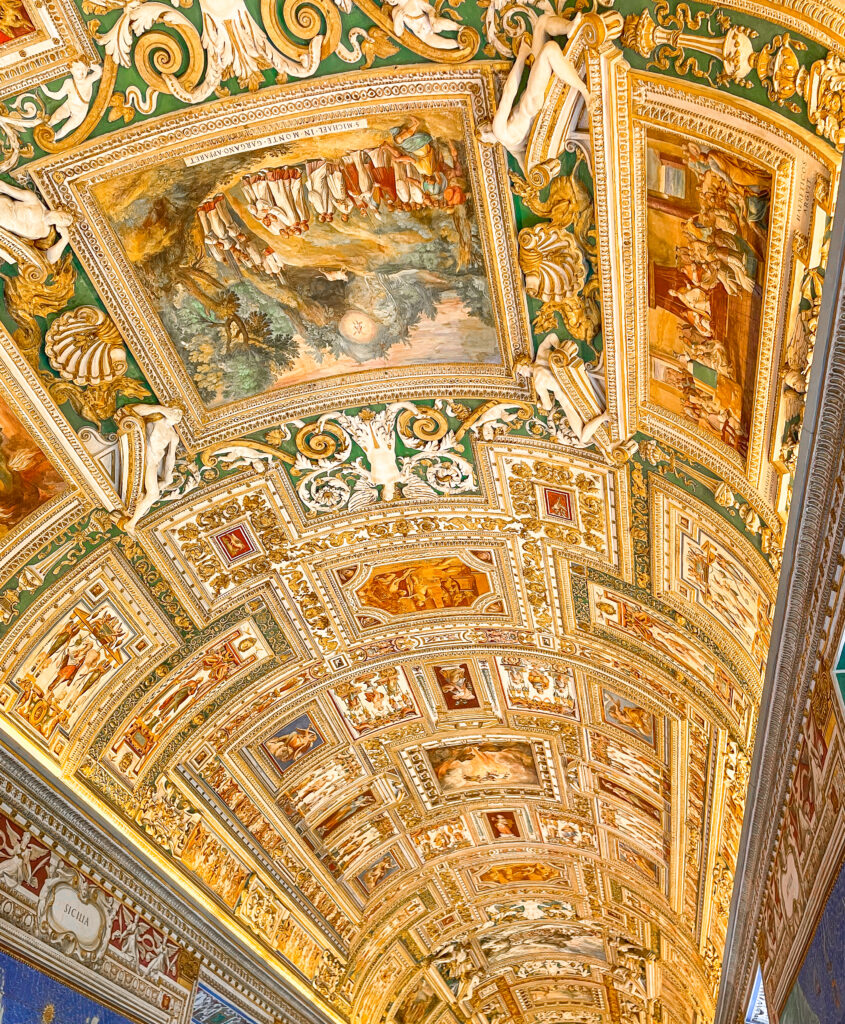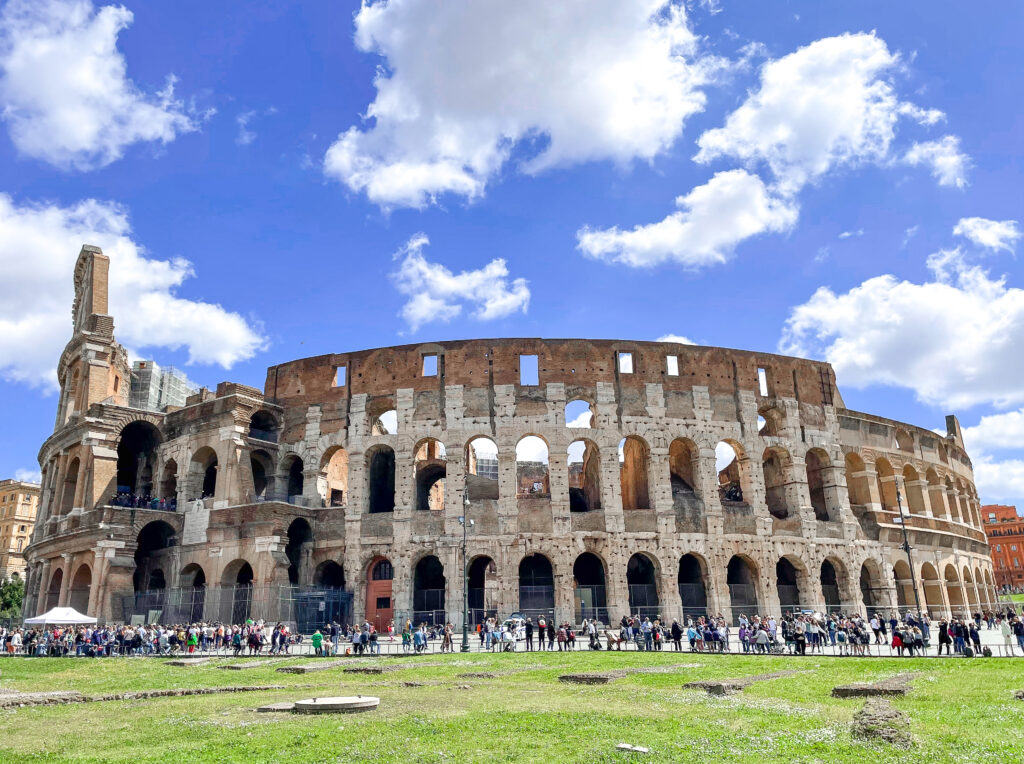 5. Souvenirs
Save by skipping the tchotchkes, t-shirts, and keychains; the photos and memories are enough for me. I also don't often buy things for my friends unless I see something I think they absolutely have to have. Otherwise I figure most people don't want a shirt or magnet from someplace that they haven't been.
Splurge on one-of-a-kind items/art. After our trip to Italy, we purchased and shipped back some beautiful Italian pottery. In Morocco, I bought a leather footstool from the tannery; in Greece, some blue and white pillowcases; and in Guatemala, two hand-woven blankets. Having these items at home always remind me of my travels and brings a smile to my face.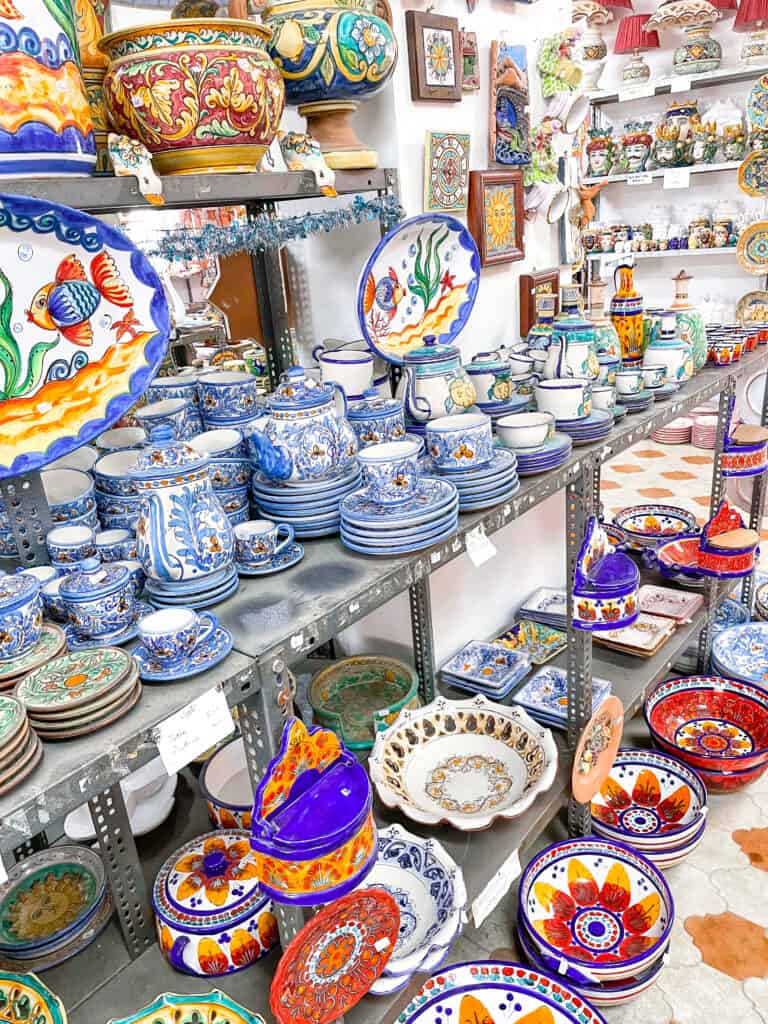 6. Meals
Save by booking lodging with a kitchenette or complimentary breakfast so you don't have to go out to eat for every meal. I find it easy to have breakfast at the hotel, pack snacks and lunches for the day, and then go out for dinner if I'm trying to save. This way I only have to pay for one meal out a day. Packing snacks and a water bottle for travel days so I don't have to purchase these items at the airport is another way I avoid spending extra money.
Splurge on the local cuisine. Sometimes we go on trips just to eat ourselves sick, like in New Orleans. We go out for every meal and try to sample as many new things as possible during the day. If you are going to a place that is renowned for its food scene, EAT THE FOOD.
In closing
When planning for your trip, its important to think about your hopes and dreams for the trip, and then spend accordingly. Keep in mind that you can still have a great time on a budget trip, but it's also fun to treat yourself when possible.
What did I miss? What are your favorite ways to splurge on trips? What are your hacks for saving? Ever regretted a splurge? Or wish you spent more money?
Resources
This article was a great resource and mentions some things I didn't talk about, like travel insurance and credit card fees.
Read about my journey in learning to splurge after a few years of budget travel.
Looking to spend your cash on a nice hotel? Check out any of these three"