If I had to think of a phrase to describe how I felt about traveling as a teacher during the first few years of my career, it would have been "Champagne taste on a beer budget." I figured there is no way I can afford to travel the way I want to. It wasn't until I got divorced and took a hard look at my finances and how much I was making that I realized…Oh! Actually yes, I can! With a little intentionality, some planning, and a few tricks, I discovered that international travel was possible after all.
Here are my 8 tips for how to afford travel on a teacher's salary.
0. Ensure that you are born into privilege.
Ha! This isn't a tip, but this needs to be acknowledged before I start this thing off. I'm not a single mom working three jobs to get by, I don't have college debt anymore, and I am not struggling to make ends meet. My family and others helped support me so I could get my start.
Besides having a family with a solid financial footing, I also worked hard. I received scholarships in college, which helped pay for a considerable portion of my tuition. Finally, I have a partner who also loves to travel and spend money on trips. These factors have made it much easier for me to travel, and this is not lost on me.
Privilege aside, here is the real start to some things I have done that have made traveling possible.
1. Invest in yourself first to maximize your earnings.
I have my Master's Degree, National Boards, and TESOL license, all of which increased my monthly earnings. This meant there were quite a few summers where I didn't travel since I was paying for grad school and taking classes. Even though it was hard at the time, I'm so glad I did this, as it has led to a significant increase in my take-home pay each month. This means more money for trips now!
2. Take advantage of opportunities to make a little side money.
For me, this has taken many forms, from getting roommates, nannying, renting my spare bedroom on Airbnb, cleaning out the book room at school for an extra stipend, attending summer conferences and tutoring, to name a few. The extra cash can be squirreled away.
3. Find unique travel opportunities that comp your trip for you.
I spent a week in Guatemala and a week in Tennessee for free when I attended as a chaperone for my high school youth group. There are also tons of scholarship opportunities for teachers if you take the time to hunt around and apply. Here are a few that I have heard of, and some I have even applied for (but did not receive.)
Or, spend a year living abroad! I had my room and board paid for when I taught in China. The school I worked at even took the staff on a few free weekend trips. If you start looking, there are lots of opportunities for teachers to travel on someone else's dime.
4. Take budget trips.
My very first big trip was a tour to Morocco, where we stayed in somewhat basic lodging. Could it have been more comfortable? Yes, absolutely, but I still had an AMAZING time and would do it again in a heartbeat. It was what I could afford at the time, and I have no regrets.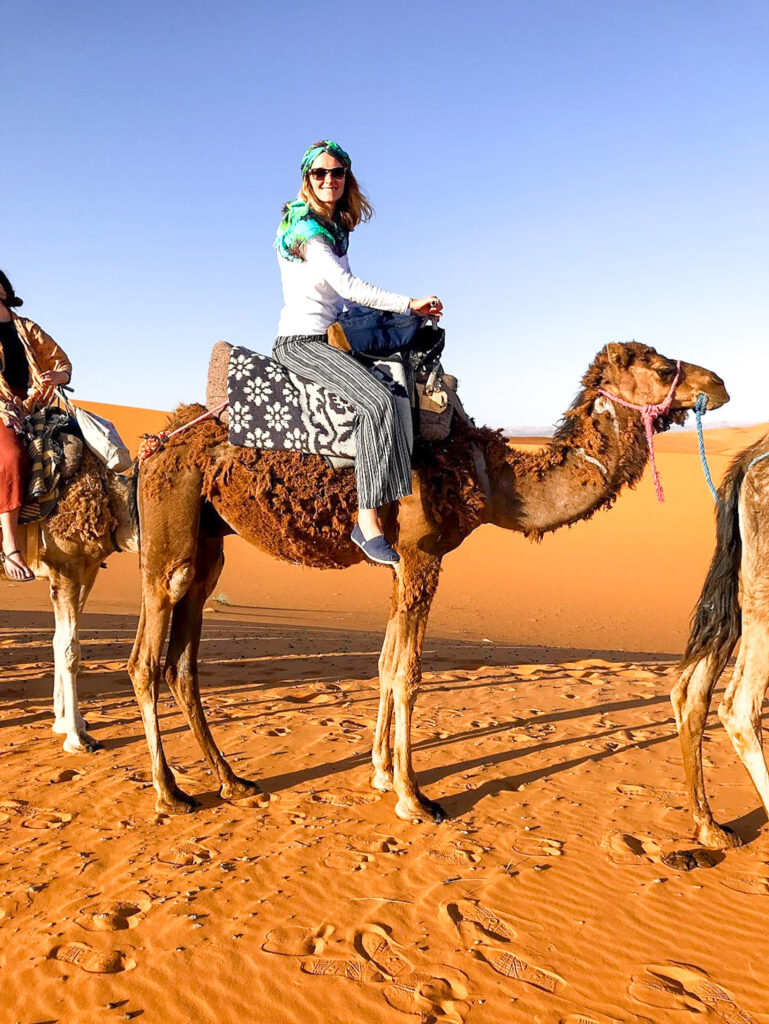 I also highly recommend camping road trips if you want to get out but don't have much money. Driving is cheaper than flying (usually), and campgrounds are more affordable than hotels. Obviously, this is a different kind of grungy trip you must be up for. Still, my road trips through the Big 5 in Utah, Rocky Mountain National Park, and Yellowstone were so much fun, despite being "budget trips." 
5. Go somewhere where you know someone to save on lodging.
These local connections are GAME CHANGERS! I was fortunate to stay with a friend in Georgia (the country), Korea, and Hong Kong, which saved tons of money. Plus, my friends were great local guides who took me around the city and did all the emotional labor of managing transportation and choosing where to eat.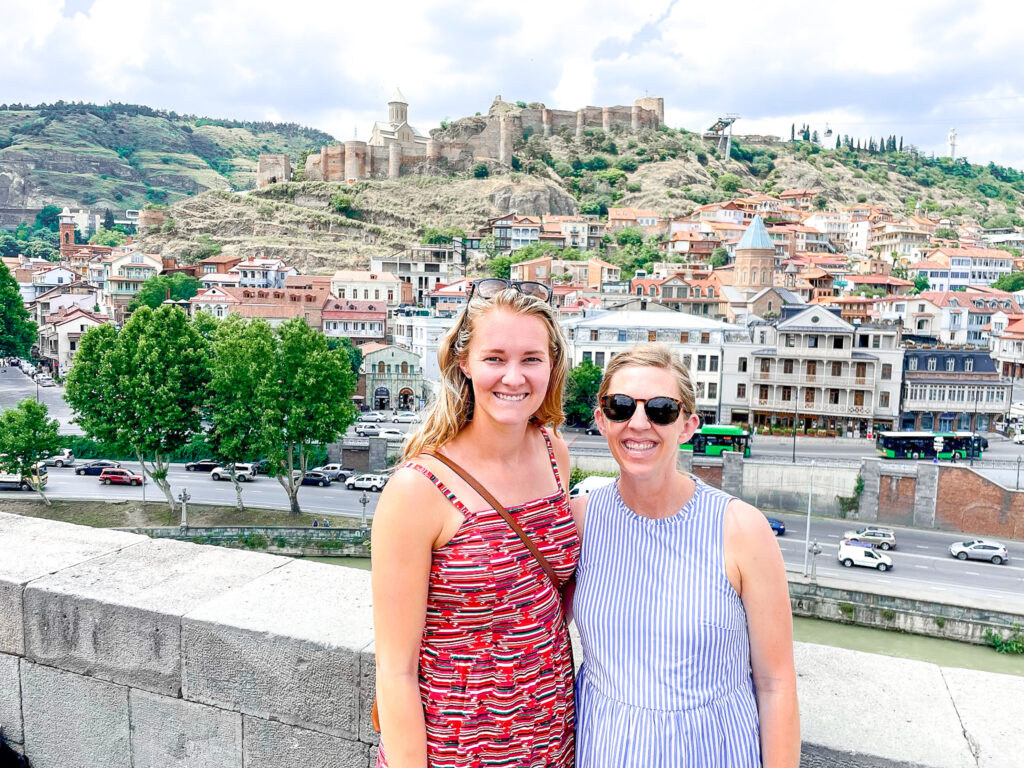 6. Use credit card hacks to pay for flights and hotels.
I have the Chase Sapphire Preferred (soon to upgrade to Reserve) and the Alaska Airlines and Southwest cards. I took several free flights with my Southwest card by using the initial bonus and earned a Companion Pass, which meant Marcus could fly for free with me (we only had to pay the taxes for him) for almost a full year. My Alaska card scored me 3.5 free trips to Seattle, and my Chase Sapphire saves me money on hotels and flights often. Travel hacking is a whole thing with entire websites dedicated to this art. The Points Guy is my number one resource for this kind of information.
7. Prioritize saving for travel in your monthly budget.
I set up automatic withdrawals each month to a savings account that serves as my travel fund. Additionally, when I got divorced, I moved into a 1 bedroom apartment so I could have more money for travel.
Another thing that helps is that I am not a huge shopper; (I have what you call a capsule wardrobe, I think?) I would rather have a smaller selection of clothes I LOVE than a wardrobe overflowing with clothes I don't wear. And I would rather have a ton of rich experiences than a wardrobe that makes people envious. Being intentional about how and where I spend my money has helped me align my finances with my travel goals.
8. Travel with friends and split the cost!
My trips to Greece and all my camping road trips were divided between friends and family, making things cheaper. Plus, it is more fun most of the time, although I do love a good solo trip.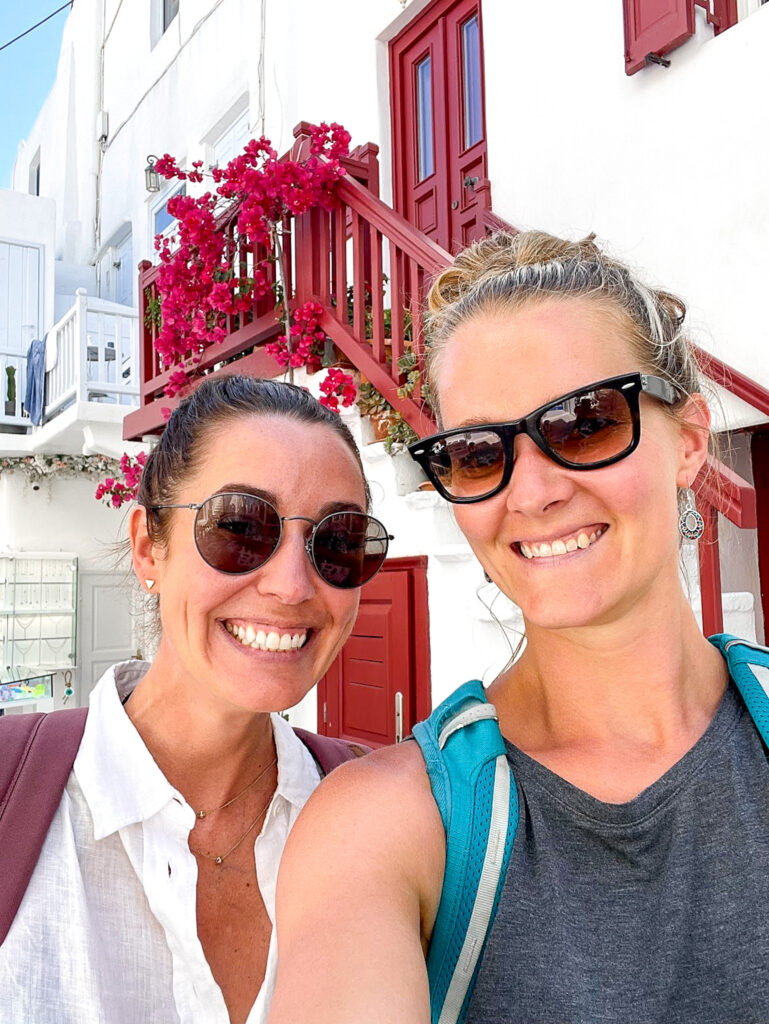 In conclusion…
International travel can be intimidating to plan for, but once you set up some systems and habits, it becomes achievable! You can have a lot of wild and fun travel experiences as a teacher. That is what summer and breaks are for! Don't let your teacher salary stand in your way.
Want more like this?