Last weekend, we spent the perfect summer weekend in La Conner, WA, and I immediately wanted to tell everyone about it. I grew up going to Whidbey Island as a kid and lived in Seattle for ten years, but I just made it to La Conner this last weekend despite driving past it many times.
A quaint historic town just over an hour north of Seattle, La Conner is the perfect destination for a peaceful weekend getaway.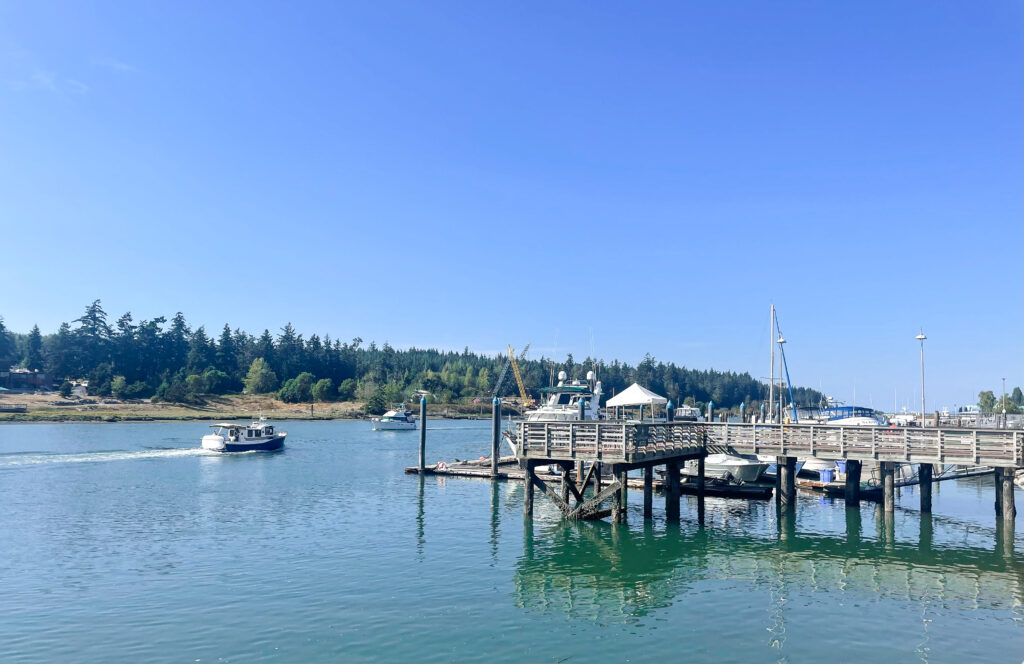 A Few Notes
La Conner is the quietest town I have ever been to. We arrived back to our hotel room late at night, and after getting out of the car, I immediately felt the need to whisper. There wasn't a person in sight, and it was so quiet you could hear the hum of the electricity.
Besides being quaint and quiet, La Conner is also the home of Tom Robbins, an author whom we knew nothing about until last weekend. We just so happened to be there on Tom Robbins Day, so the town was all abuzz with parade preparations, a Tom Robbins carving contest, and other little events. You gotta love small town energy for the locals.
Stay
The adorable La Conner Channel Lodge is located on the Swinomish Channel. We had a waterfront room with a tiny deck; waking up to the view each morning was a treat. I also loved that the lodge was within walking distance of all the shops and restaurants in town.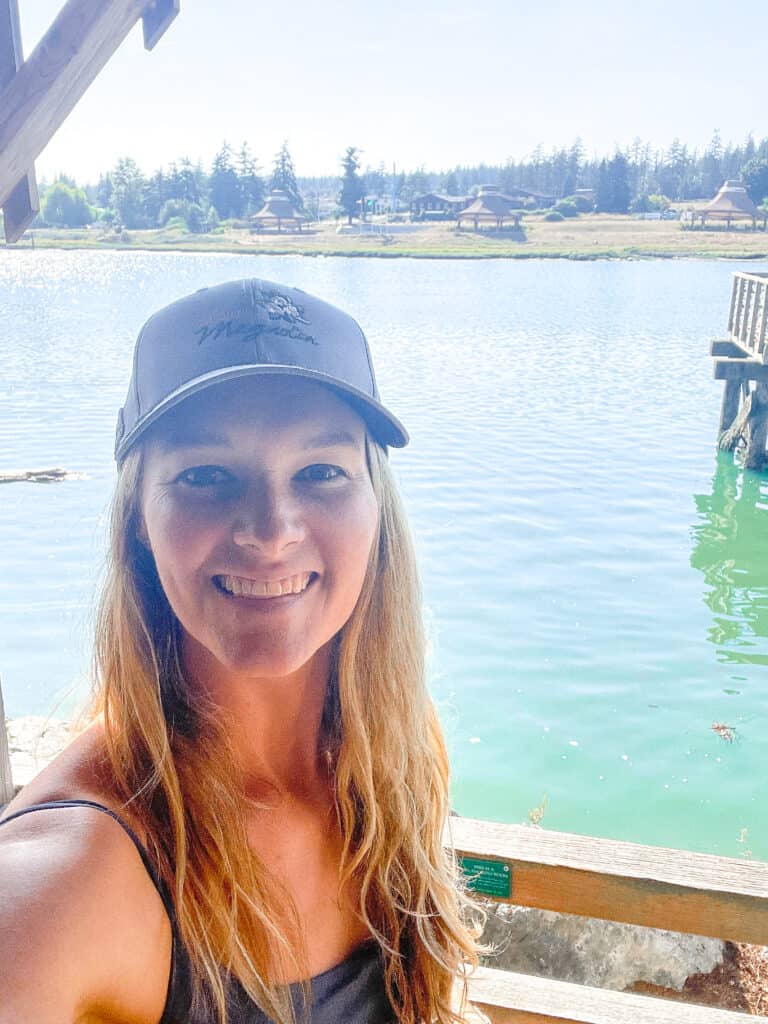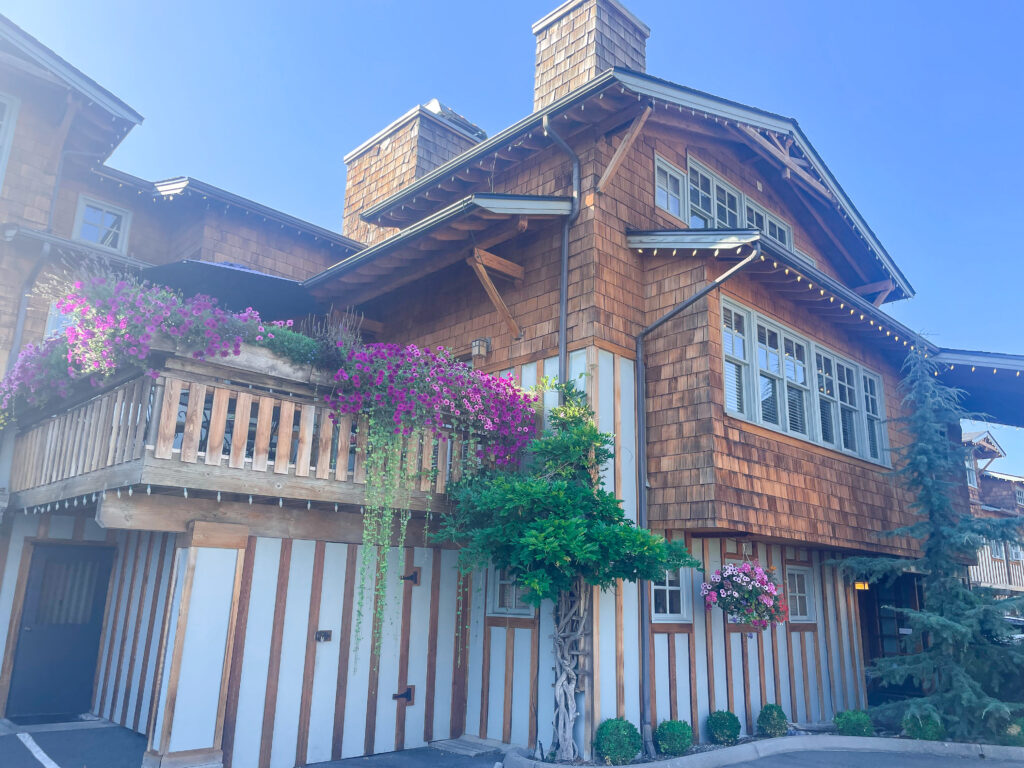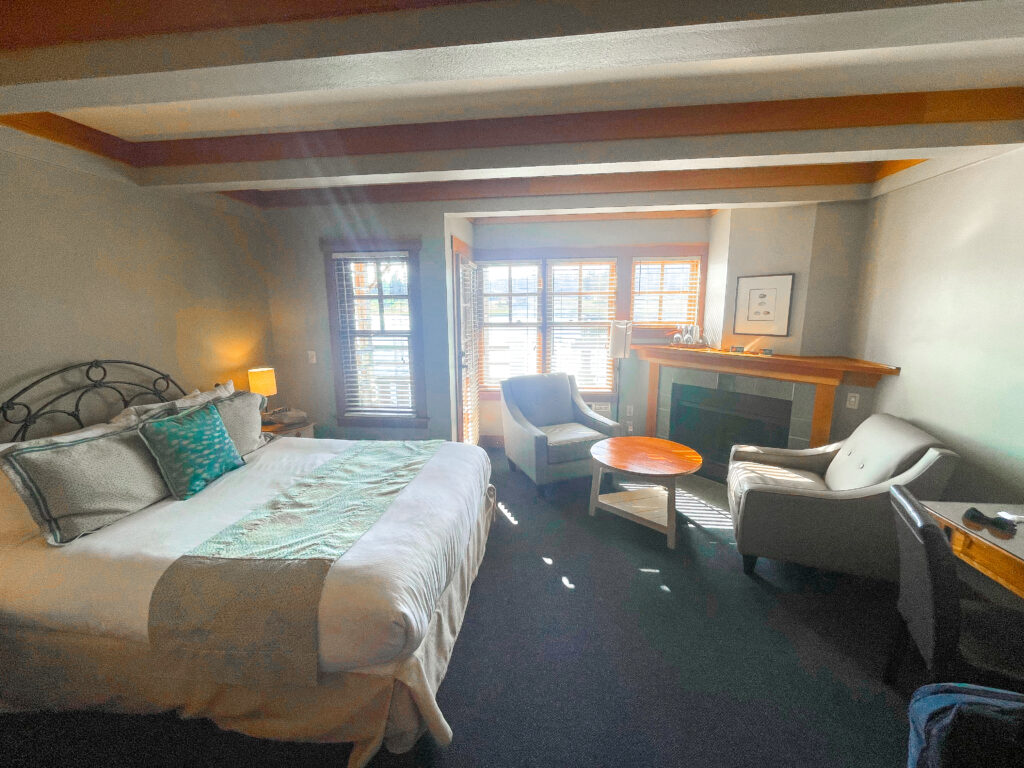 Eat
Breakfast
Start your morning with a delicious and hearty breakfast at Calico Cupboard. Even though we were too full from breakfast to order a cinnamon roll, they looked unbelievable.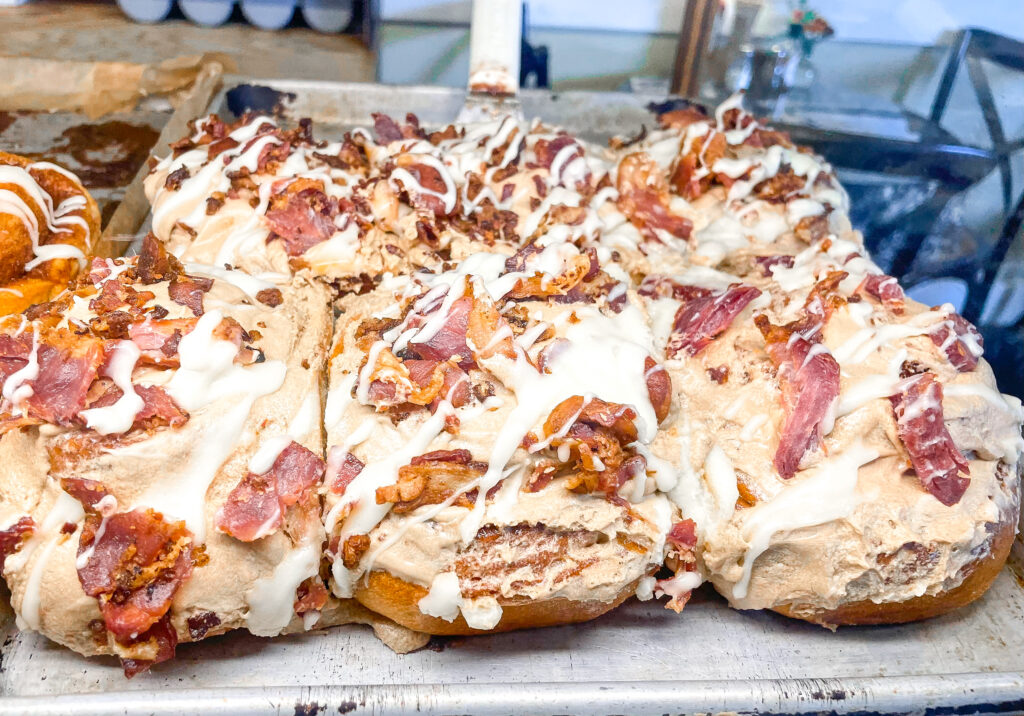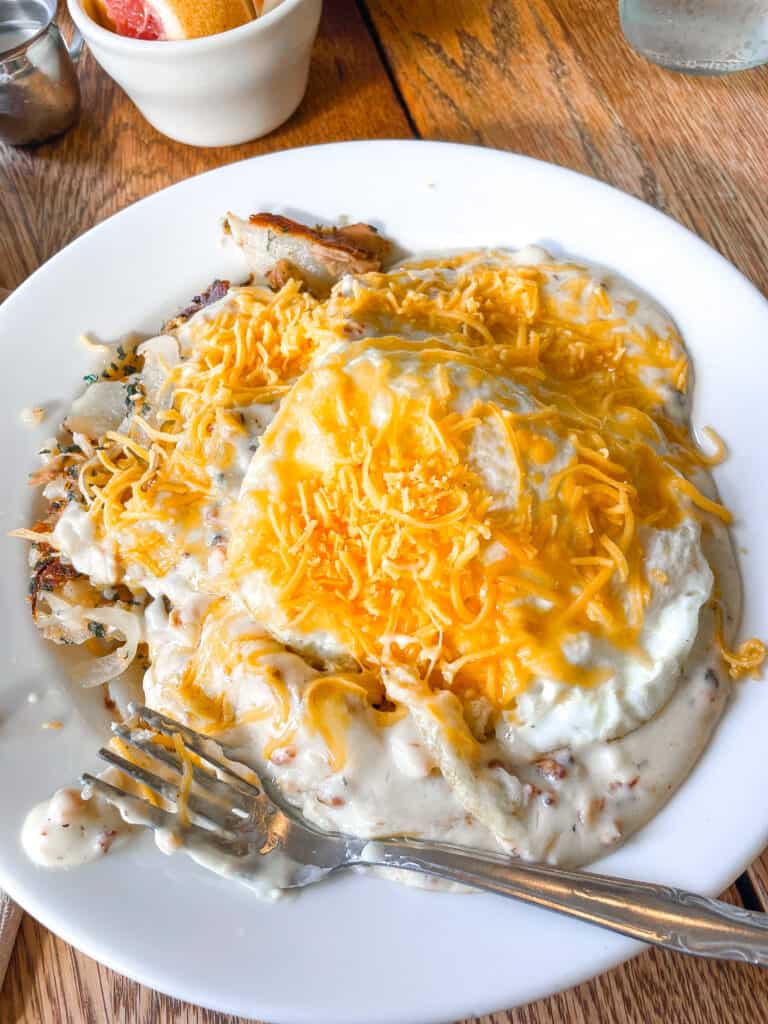 Coffee
For coffee, I liked Beaver Tale Coffee, a cozy coffee shop with a very welcoming barista/owner and a great story/vision behind the business. Great coffee, too.
Lunch
If you worked up an appetite walking the small town, La Conner Thai Garden is a cozy eatery that is perfect for lunch, or late-night munching. Located inside an old house, the restaurant feels extra welcoming. The adorable grandma whipping up the dishes and the lounging employees quietly watching their TV show add to the already homey feel. The Lad Na was great.
Drinks
After some afternoon shopping, wet your whistle at the La Conner Pub and Eatery for the ambiance and a drink. At 8:30 on Saturday morning, we followed the sound of laugher into the tavern, and found a table of about ten men drinking coffee and playing dice. Smiling, we made our way to the counter, where we met Julie, one of the owners, who informed us that these men have been playing dice on Saturday mornings for the last 52 years. This is the stuff of Lifetime movies. We went back later for brunch and some drinks.
Dinner
End your day with dinner at Nell Thorn. We sat on the waterfront patio and stuffed ourselves. I had Dungeness crab spaghetti, which was surprising and delicious. Homemade fresh pasta with lemon cream sauce, capers, and a pinch of spice? Yes, please.
Everything we ordered was good. Marcus had an incredible ribeye steak, our Caesar salad was simple yet tasty, the bread was fluffy with delicious herbed butter, and I loved my oysters with mignonette. This whole meal was such a hit that I took no pictures; too busy stuffing my face.
Shop
For the bookworms among us, I recommend Seaport Books because I am a complete sucker for small-town bookstores with water views.
Next, pop into Handmade for soaps and lotions, or visit Nasty Jack's to hunt for antiques.
Do
Walk the small waterfront.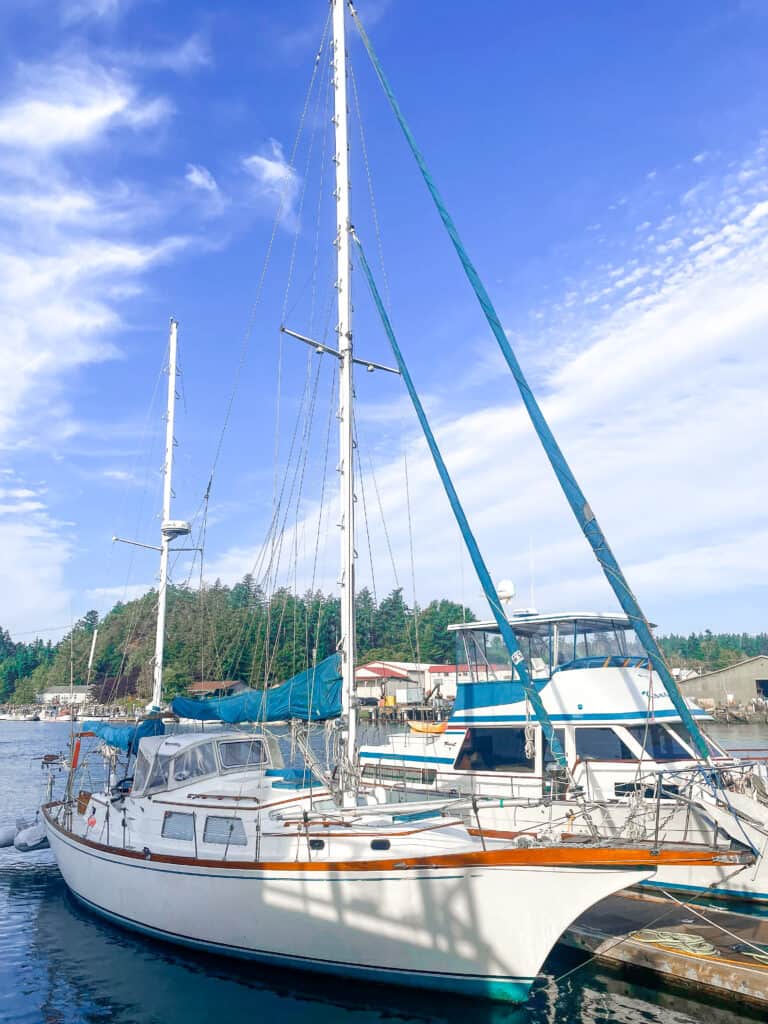 Visit one of the many farm stands in the area for flowers or fresh produce.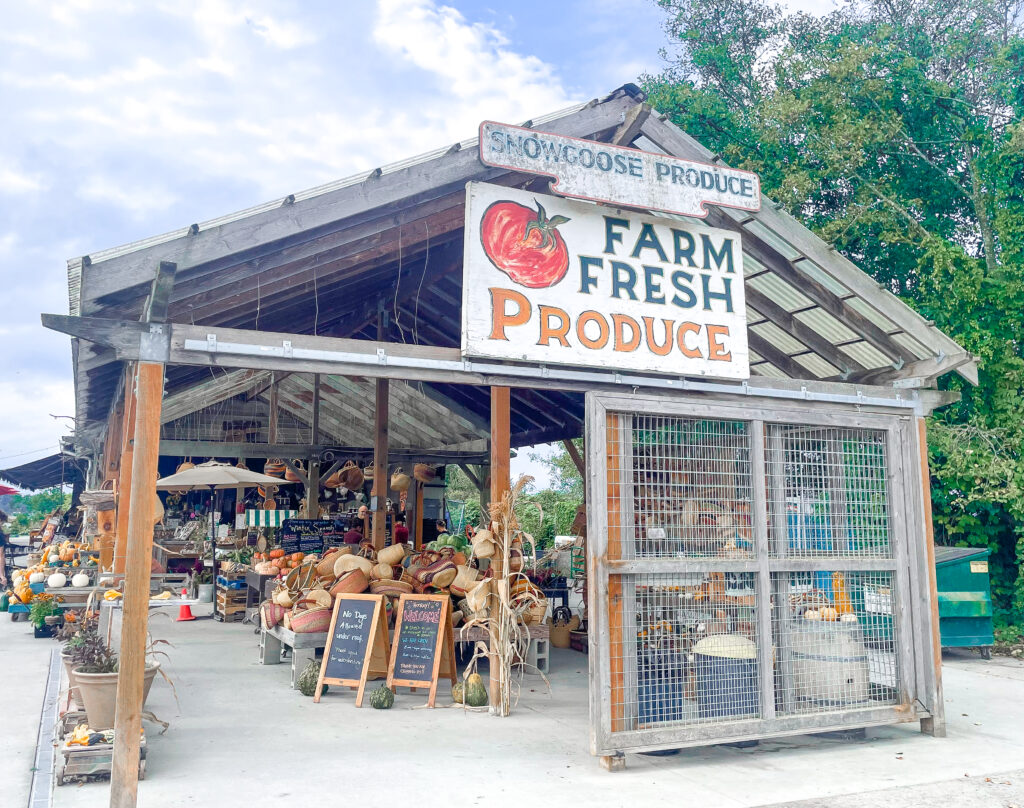 Just relax. The joy of the historic small town is the slow pace. Stroll, eat, drink, sit by the water, go to bed early, and sleep in. I loved reading my book on our little deck or listening to the live piano music at the lodge.
We loved our little weekend stay and highly recommend a romantic getaway to La Conner, Washington.
Want to read more?
More Pacific Northwest? Check out my post with all of my Seattle Recommendations.

Want more about small towns? Check out my post on 4 easy day trips outside of Albuquerque, New Mexico.