One of the biggest decisions about visiting a new city is figuring out where to eat and what to order. What is the local cuisine? Who does it best? What do I need to have here that I can't get anywhere else? I like to take my eating seriously, especially in new cities, which is what led me to finally sit down and write this post. After living in Seattle for about ten years, it is high time I compiled a list of all my favorite places to eat in the rainy city. Here is my round-up of best Seattle restaurants by neighborhood.
West Seattle
Acessible by either the West Seattle Bridge, or the water taxi, West Seattle boasts a great waterfront strip of restaurants that is especially perfect to visit on a (rare) sunny afternoon.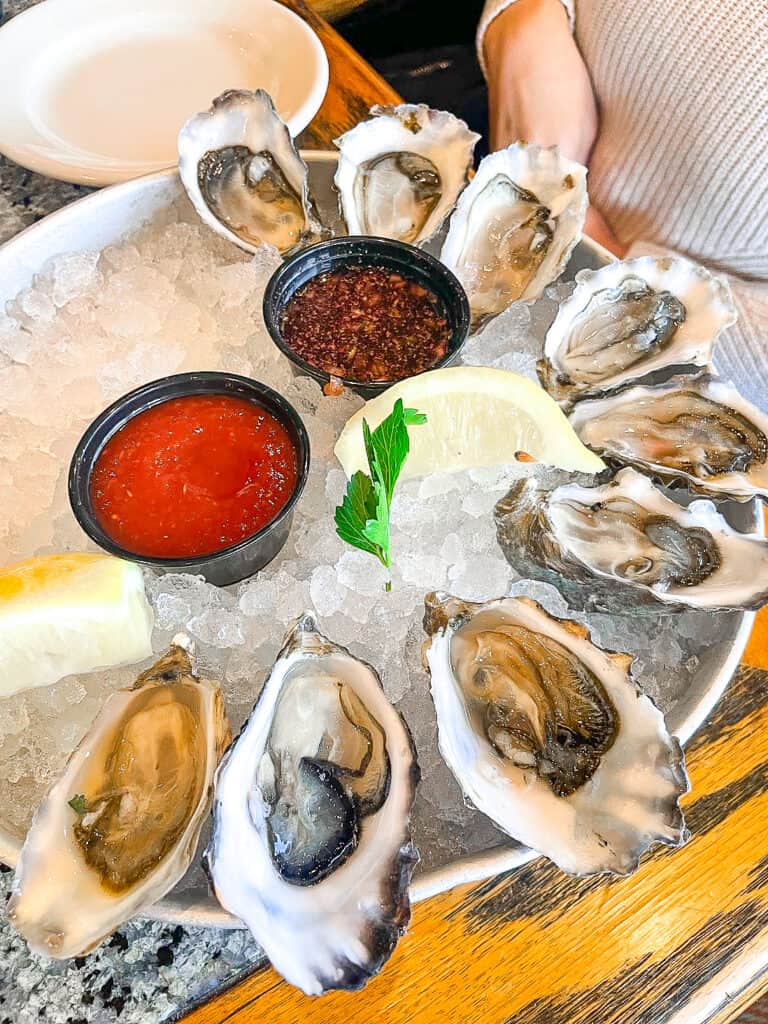 Salty's is one of my favorite Seattle restaurants. Stunning views of the city skyline across Elliott Bay make this the perfect venue for a romantic dinner, or a great place to put your feet up after a day of sight-seeing. Get the scallops for dinner, or share some oysters if you just need a quick bite to eat. Salty's is a convenient stop for delicious food within walking distance from the water taxi station in West Seattle.
This historic landmark has been serving crispy breaded cod fish and chips since 1935. While you can't get the fish and chips for their original price of 10 cents a portion anymore, they are worth the price increase.
Duke's serves my favorite clam chowder in the city: creamy, herbaceous, flavorful, and sustainably sourced. Go for happy hour, and order the Caesar salad, sourdough bread, and a bowl of the chowder. If you can't make it to West Seattle, no worries. They have lots of locations around the city.
On a warm day, this is the spot for chips, salsa and guacamole, and a sweet blended drink. I always get the Hibiscus Chi-Chi-vodka, coconut, pineapple and cranberry with a hibiscus tea float.
This Hawaiian-Korean fusion restaurant has the best tacos and is also located at the dock of the water taxi, which makes it the perfect destination after a cruise across Elliot Bay.
Lower Queen Anne
Tucked at the bottom of Queen Anne hill, this bustling neighborhood is home to the Seattle Center, the Space Needle, and Climate Pledge Arena, where you might be lucky enough to catch a Kraken hockey game. Here are some great food options if you are in this area.
My go-to stop for that late night burger to soak up the booze. What is especially satisfying about this restaurant is their no-fuss, no-muss approach: want your burger customized? Go somewhere else. You get what you get here, and don't throw a fit.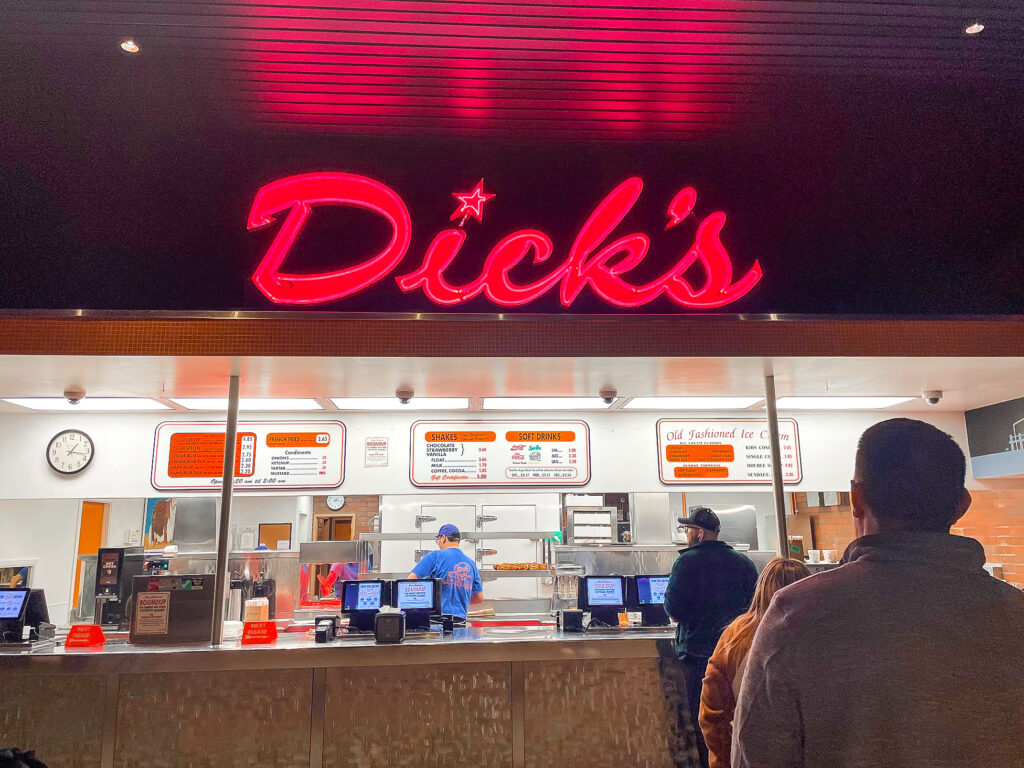 We found this restaurant relatively recently, and it's one of my faves. Get an oyster shooter if you are feeling adventurous, or order regular shellfish from the menu. Kumamota are my go to, if available.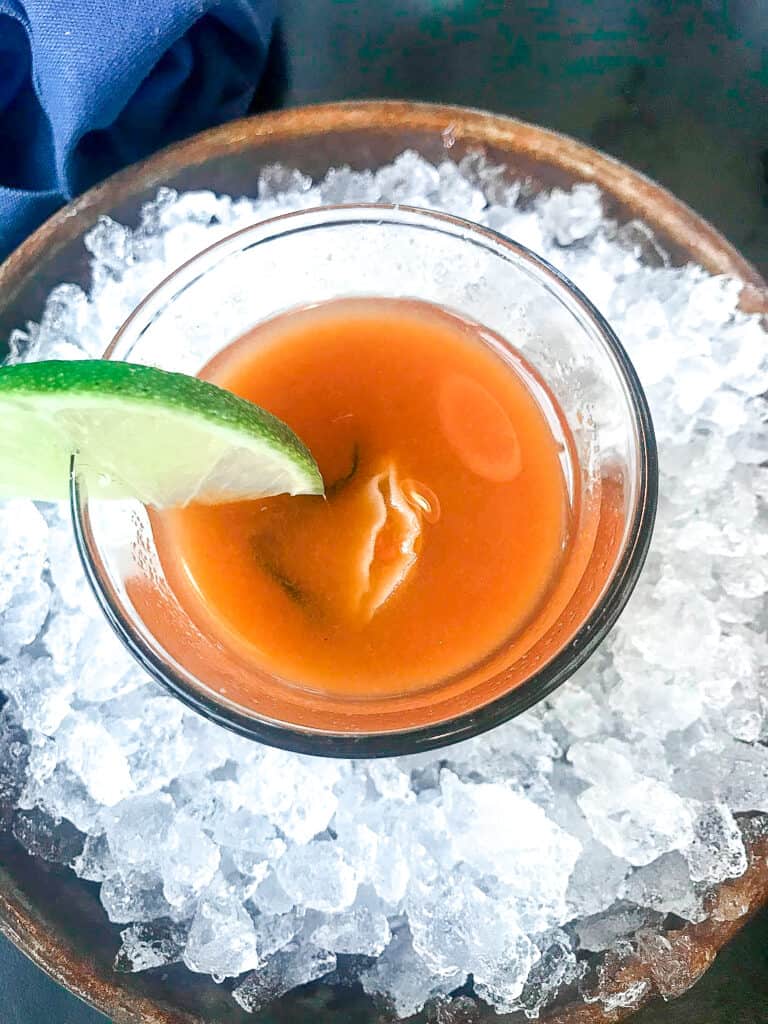 This extensive and unique menu has what feels like one hundred brunch dishes that I wanted to try, from creme caramel french toast to various seafood benedicts (oyster and bacon, or dungeness crab) and fantastic scrambles. Their cocktails are on point as well, which makes this the perfect place to start a boozy Saturday morning.
This sprawling beer hall (7,000 square feet!) has about 25 beers on draft, plus tons of other local offerings. Perfect place for an afternoon beer before a game or concert, or to take a big group of friends. Don't forget to order the soft pretzel to go with it.
Fremont
Home of the Fremont Market, and nicknamed the Center of the Universe, Fremont is a quirky little neighborhood with lots of great stops. I only have one for you here, but it's a goodie.
Order the panang curry, or one of the noodle dishes, and enjoy in the window seat if you can.
China Town
Tucked southeast of the downtown scene, this is the spot for dim sum, sushi, noodles and karaoke.
This is the kind of place where you walk in and may find authentic Chinee dumplings being made at the table right next to you. Delicious fresh noodles, soup and dumplings. Get the spicy beef noodles and the pork and chive dumplings.
I can't remember what I get here; I just remember it was good. You are on your own on this one.
Downtown
Home to theaters, restaurants, high-rises, museums and the iconic Pike Place market, there is no shortage of fine dining in the hub and heartbeat of the city. The hardest part is choosing which one to visit.
Named America's #1 oyster house, Elliott's is a prime choice for your fancy dinner out. Get oysters, and crab, and scallops, and dessert. Get it all and stuff your face with the finest seafood.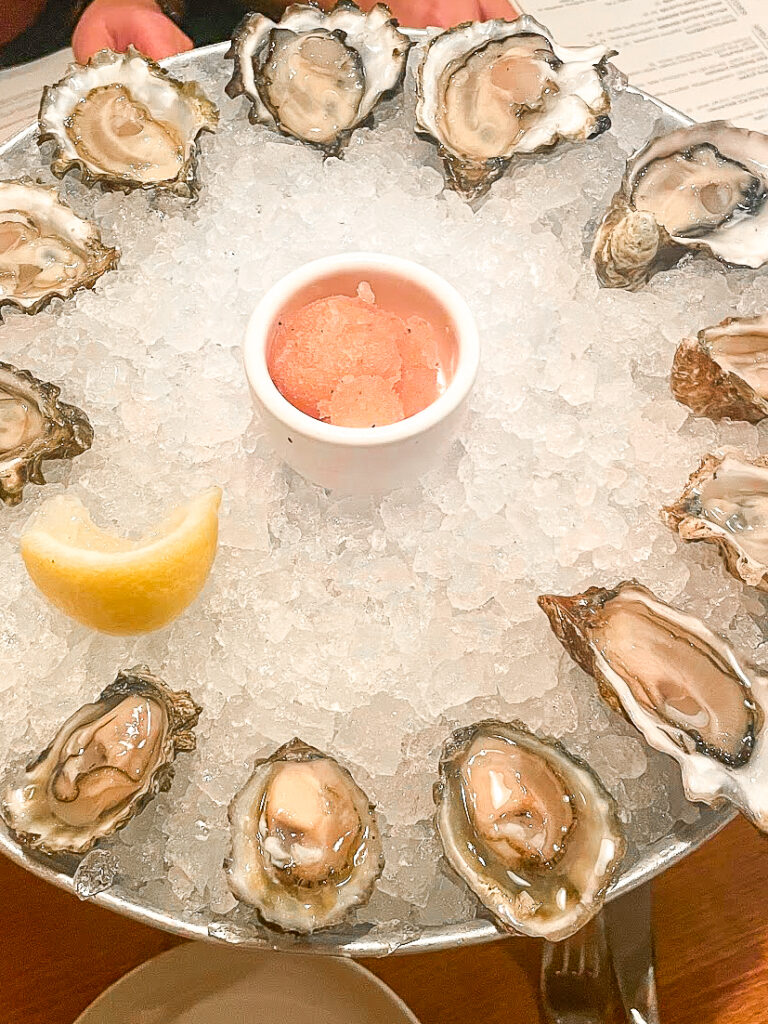 You know your pastrami sandwich is going to be amazing when the shop was founded by New Jersey and Philadelphia locals. Get the Tat'strami. You won't be disappointed.
I hosted here for one short summer, so the main thing I remember and can recommend is the elegant dining room, the gorgeous waterfront views, the delicious bread, and how many wine glasses are on each table. I'm sure you can't go wrong with any of their high class dinner dishes, but I am really recommending the view and ambiance here.
This is the ultimate fancy steakhouse dinner. They have fantastic service and the most luxurious dishes. Start with a cosmo or two, before diving into salads, meat and sumptuous side dishes. The Met is another one of my absolute favorite places to go and it is especially great for a special occasion dinner.
Home of the velvet foam. Get a latte and enjoy the luxurious, pillowy foam.
Get a seat inside the restaurant and enjoy the garden feel of it all. They have a great happy hour but it's all about the specialty rolls here. I like the bad boy roll, but I realize eel isn't for everyone.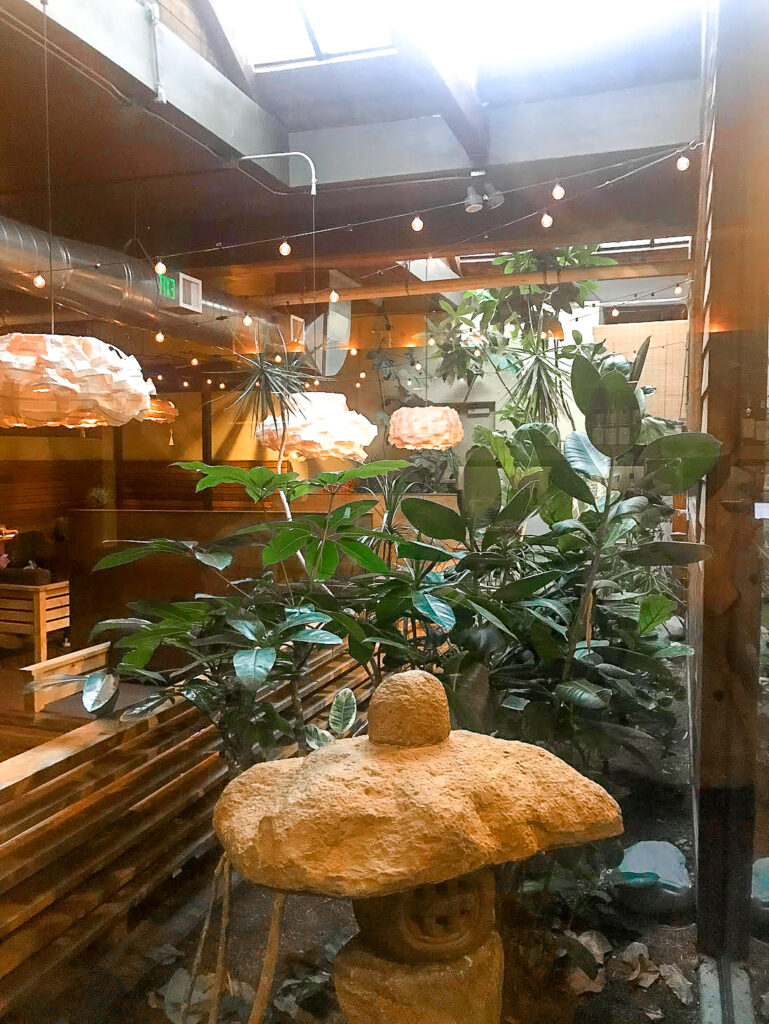 Pike Place Market
This is part of downtown but gets its own section because it is just that good. Here, kind of in order from north to south, are the must-hits of the market.
For Turkish delight. I always grab one of those little powdered sugar gummies (kind of like fancy Dot candy) to get my food tour started in the market.
For chowder. Duh. Any of it is good.
I always get the apple cinnamon, the savory and sweet options abound.
Get the classic Mac and Cheese and share it with someone if you can; I think it is too rich to eat all by myself.
Delicious and bold coffee with a hip coffee shop and a view above the market .
Follow your nose to the donut cart and get the cinnamon and sugar, even if the line is long.
Unfortunately, the pop up shop serving creamy and decadent yogurt treats is temporarily closed. Be sure to check for the latest updates. Get passion fruit if they are open!
SoDo/Stadiums
Walking distance from the stadiums, you can't beat the location of this craft brewery. With its ability to seat up to 400 people, it is the spot to go for your cold beer either before or after a game. I love their seasonal Night Owl Pumpkin Ale, or the Immortal IPA for a hoppy beer. Their label artwork is also killing it.
Capitol Hill
Best damn twice-baked almond croissant ever. I wish I had a picture of it, but I eat them too fast. This croissant is flaky, buttery perfection.
If you want a bar with a personality, Unicorn bar is a must-stop. With carnival themed food, and crazy-sweet, fun drinks, it is hard to go wrong here. Get the corn dog, and the jello shots. And the fried ice cream. Eat while enjoying the unique decor of carnival colors with various mounted animal heads.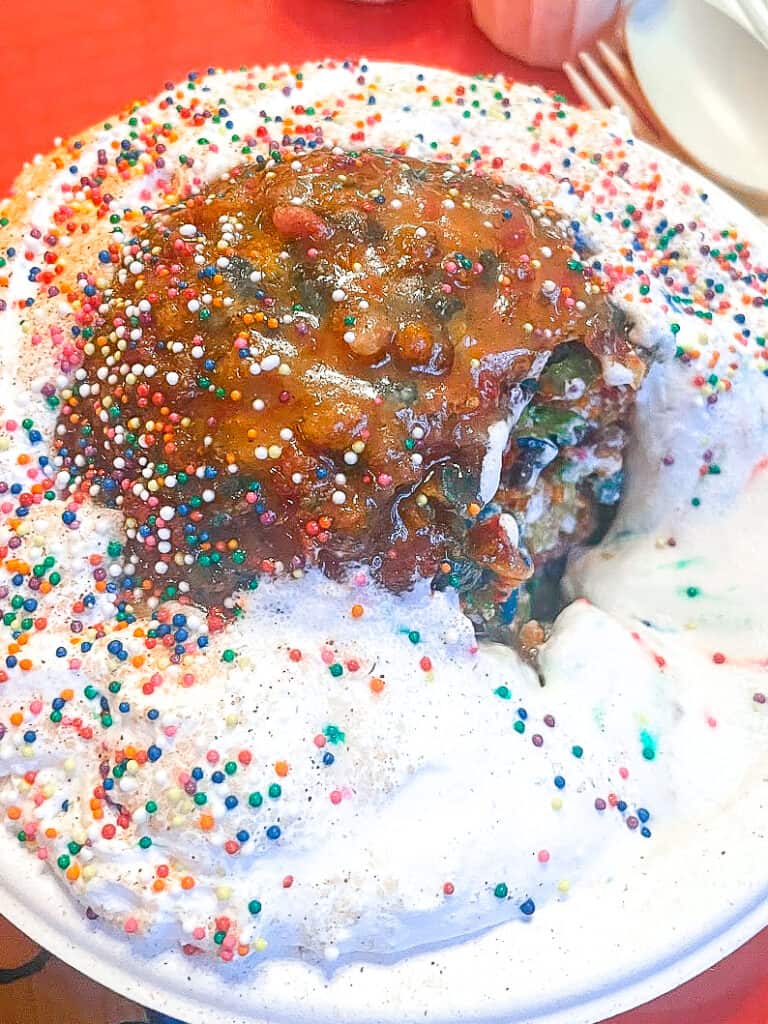 This tiki bar is famous for its karaoke seven nights a week. Order a delicious tropical cocktail and enjoy the fun setting and free entertainment.
The perfect stop if you need a little sweet treat. Boasting 15 staple flavors and a rotating menu of seasonal selections, there is something for everyone here. I first got hooked when I tried their seasonal balsamic strawberry, but the salted caramel is my go-to from the "Always" menu.
Lake Union
This picturesque lake is situated north of the city, which makes for some incredible views of the Seattle skyline reflected off the water. South Lake Union has exploded recently with the growth of Amazon in the South Lake Union Area, but North Lake Union has the best views.
Located on the north shore of Lake Union, this restaurant has a very memorable waterfront patio. Boaters can dock right at the restaurant. Sip refreshing cocktails and cold beer while watching the boats go by on their way to and from nearby Lake Washington. Get the fish and chips, chowder, and a Ceasar salad, my go-to's. If you have to eat inside, the interior long house is beautiful as well.
This place has the best breakfast in Seattle, in my opinion. Savory or sweet? You can't go wrong, but most pancake and waffle orders come with a visit to the breakfast bar, fully stocked with fresh berries, whipped cream and organic maple syrup. This fact alone pushes the scale to sweet for me every time; I can't resist the whipped cream!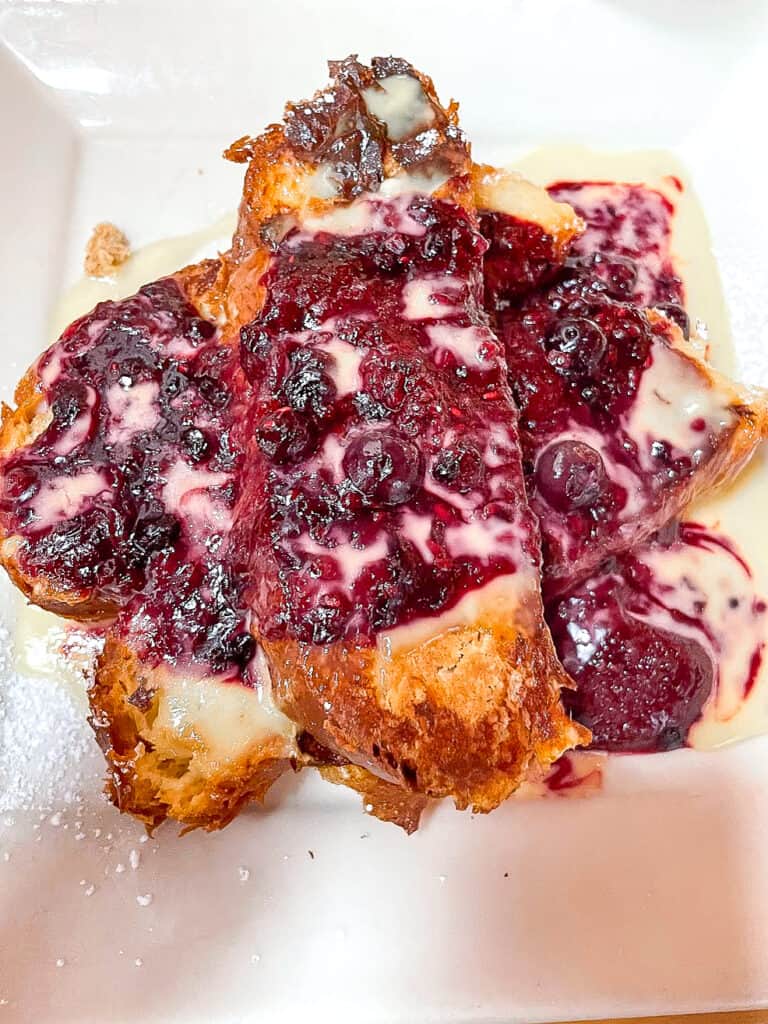 Queen Anne
My favorite thing here is the sandwiches! Crusty tasty bread and a variety of heart and delicious hot sub sandwiches like the Barbecue Chicken Sub, or the Chicken Caesar Sub.
This restaurant has its staples for breakfast, lunch and dinner, but what makes it fun is that they rotate the menu and decor based on a theme. You never know what you may be able to order, from Cuban to Italian to who knows what could be next!
What did I miss?
I know I don't have anything for Ballard, Georgetown, Wallingford/Greenlake, and I haven't touched U Village/the University area. This barely scratches the tip of the iceberg; there are so many amazing restaurants. But most of these have stood the test of time, and I just can't seem to stop going back to these haunts every time I go back to Seattle.
Comment below and tell me what I missed!
Want more like this? Check out my recommendations for:
7 Incredible Restaurants in Miami
The Best Eats and Treats in Canmore and Banff, Canada