If you are looking for that relaxed vacation vibe without the hassle of travel, consider a spa staycation. What better way to unwind than with a soak, a massage, and a little time to yourself? I highly recommend the Remedy Day Spa in Albuquerque for such an experience.
There is nothing like starting a spa day with the chaos of being unable to leave and get to your soak on time. I decided to kick off my relaxing afternoon by flailing about the house in complete panic, looking for my keys. I had called my friend in desperation to ask for a ride-since the closest uber was 20 min away- when I FINALLY found them. Finally, I was off to the spa, albeit slightly frazzled.
What to Expect
Parking
Remedy has a small lot on the property. But in case it is full, plenty of street parking is available nearby.
Check-in
I entered the softly lit lobby/gift shop and perused the various wellness items for sale. The space was comfortable and inviting.
The receptionist greeted me warmly and escorted me down the long ramp to the locker room. After donning my robe, I set out to enjoy my little haven of relaxation.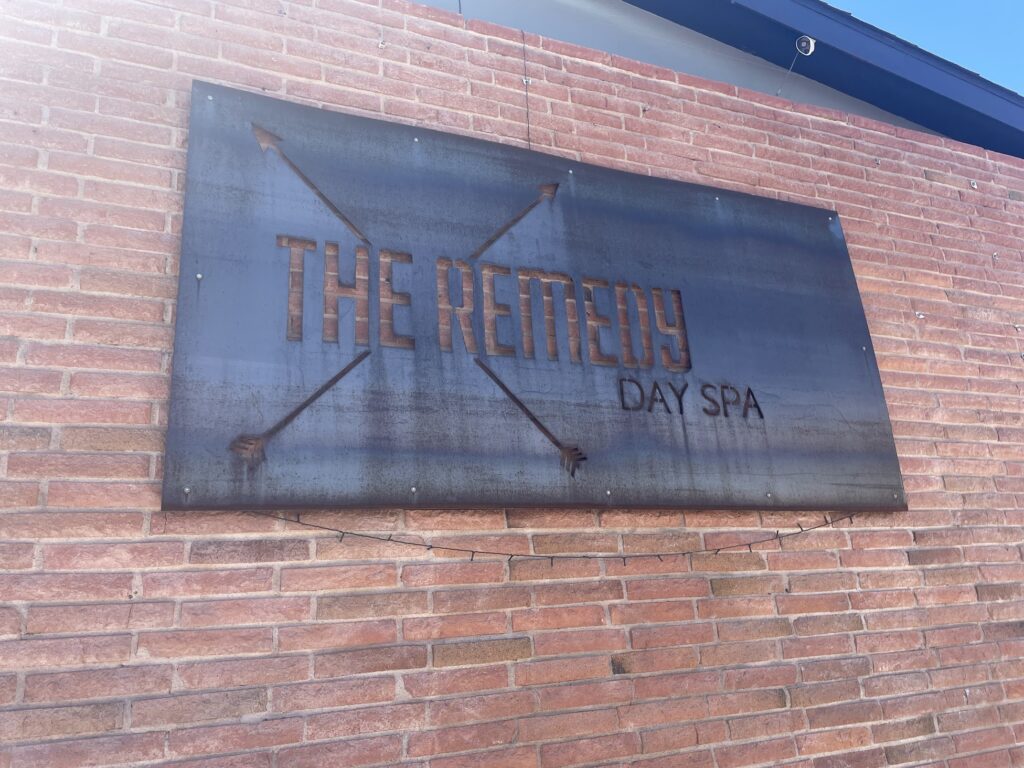 Services at the Remedy Day Spa
Remedy Day Spa offers a variety of packages and services: facials, massages, waxing, spray tanning, and yoga classes, to name a few. I chose a 30 min soak in one of the private tubs, followed by a custom therapeutic massage.
Soaking at the Remedy Day Spa
My private soaking area contained one large cedar tub and a small sitting area with two chairs and a small table. The water was perfectly warm and relaxing.
Visiting in late March made for the perfect soaking weather; sunny and crisp but not too cool to be uncomfortable. I alternated between soaking and wrapping up in my towel to cool off before easing back into the tub.
Adding the private soak to any spa package is a must. This was the perfect way to unwind before my massage.
Besides the soak options, the Remedy offers a cold plunge pool, a sauna, and a communal soaking experience. I recommend the private soak for the ultimate relaxing experience.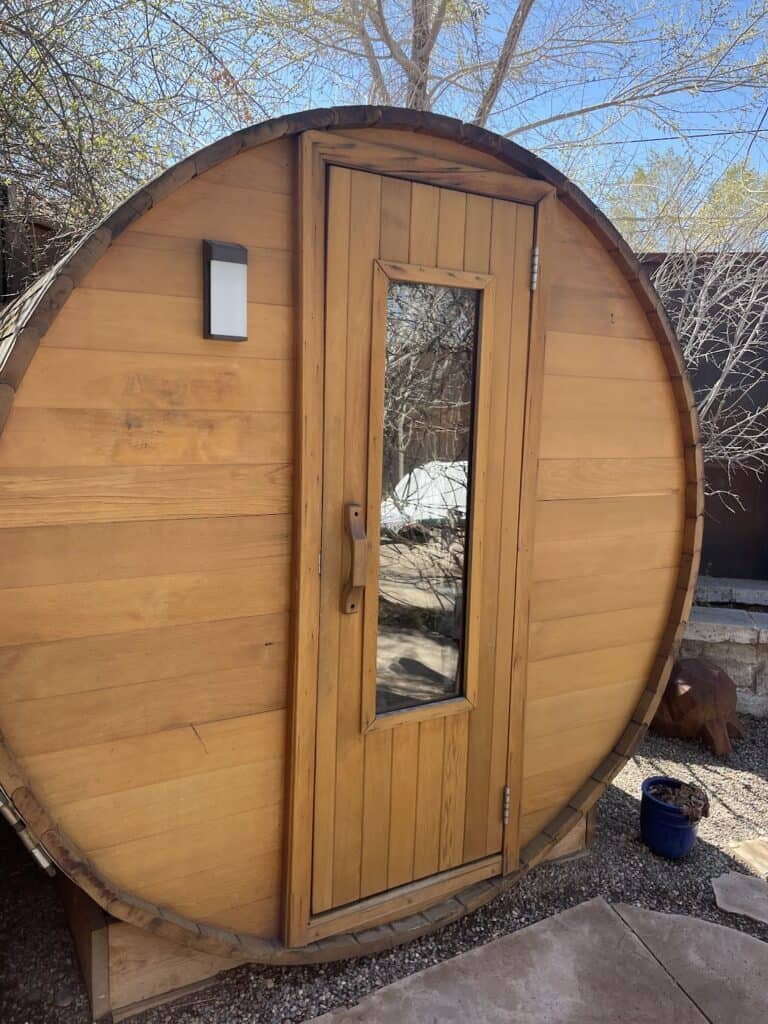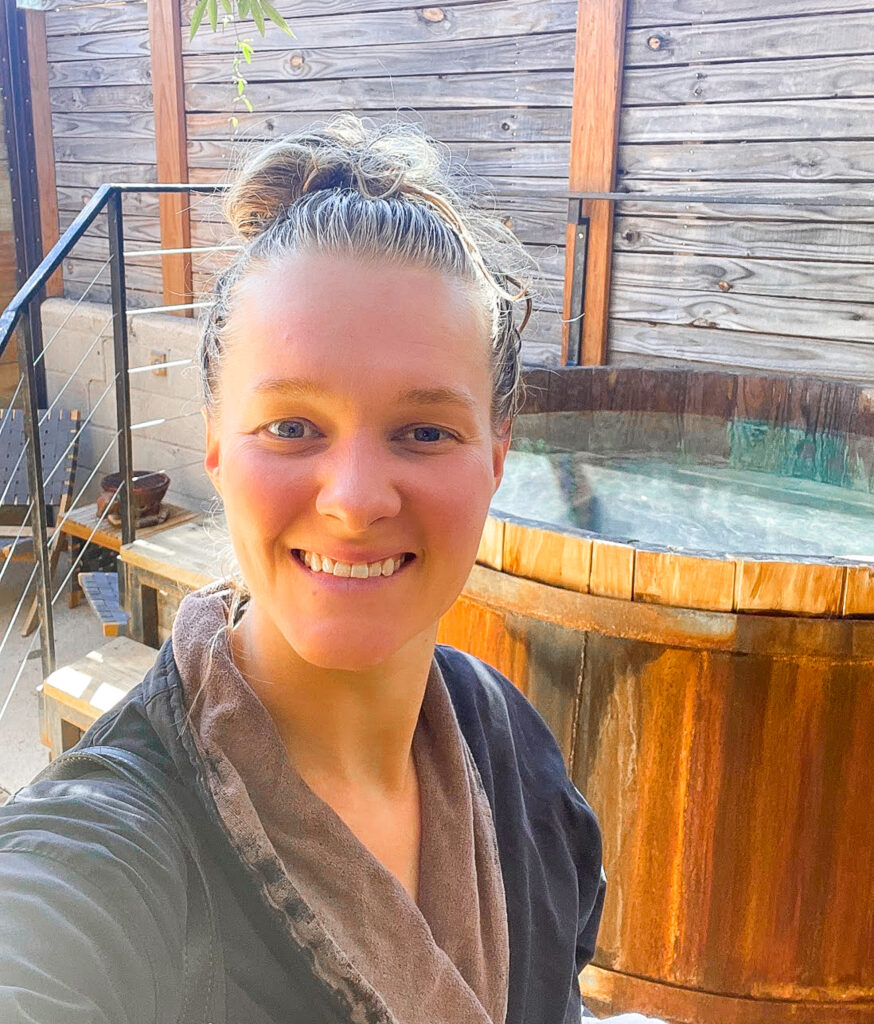 Massage at the Remedy Day Spa
After my soak, it was time for my massage.
"Any areas of tension you want me to focus on?" she asked. "Neck and shoulders, please," I replied. And off we went. What followed was 60 minutes of bliss. My masseuse checked in regularly to ensure I was comfortable and the pressure was ok. She did a fantastic job kneading out the tension. As always, the hour flew by, and I was sad when it was over.
I concluded my time at the Remedy Day Spa with a hot shower in the clean, well-maintained bathroom, fully renewed and ready to re-enter the world.
From the hospitable staff, the clean facilities, and the luxurious treatments, you are guaranteed a relaxing experience from start to finish.
Want more like this?
Check out this post on Ojo Santa Fe, or this post on an amazing Moroccan massage.