Everyone knows packing is the absolute worst, especially before a big camping trip, when you have to pack an entire kitchen, along with proper attire. Here is my essential packing list for a two week camping roadtrip.
Clothing
Hiking boots
Running shoes
Water shoes
Flip flops
Another pair of comfortable shoes for going out in civilization, should you feel so inclined
A waterproof shell for when it rains
A warm jacket
A hoodie
Pajamas
Shorts: 3 pairs
Leggings 2 pairs
Long pajama pants
Jeans
Two long sleeve shirts
4 tshirts for hiking, 1 for going out
3 tanktops: two for hiking, one for going to dinner
A dress/swimsuit cover 
A baseball cap
Swimsuits
Underwear, socks and bras
We did laundry often which is the only reason why this worked. I also put my toiletries in a separate bag so it was easy to just grab and go off to the bathroom. Make sure to pack a flashlight in your bathroom bag too!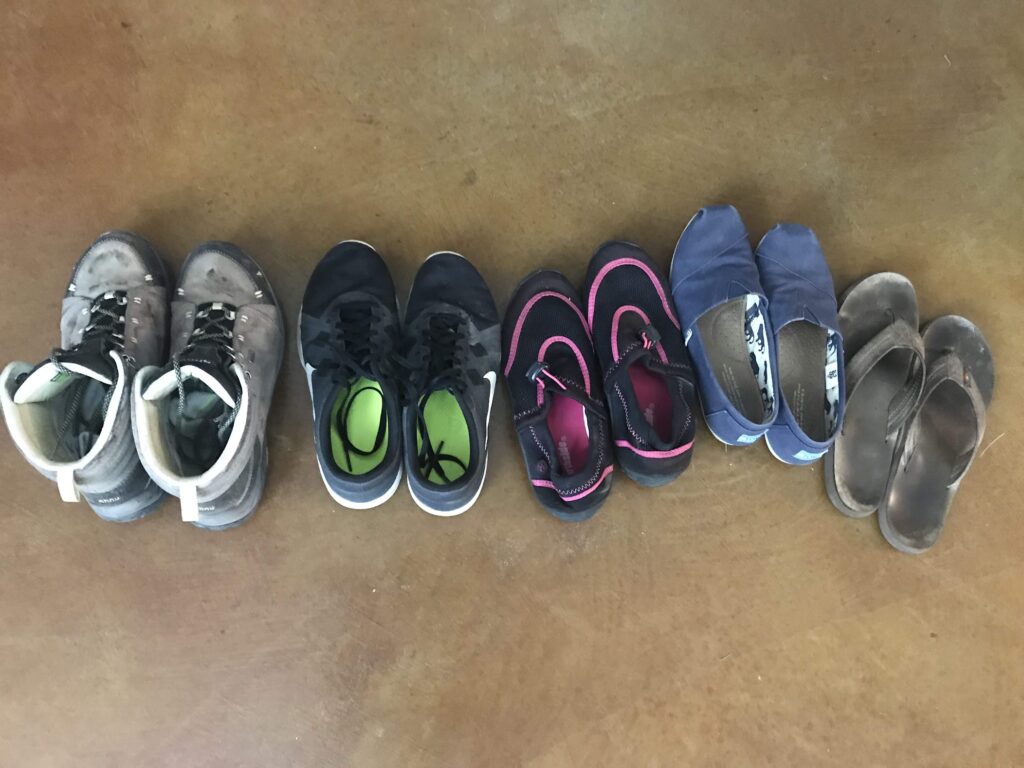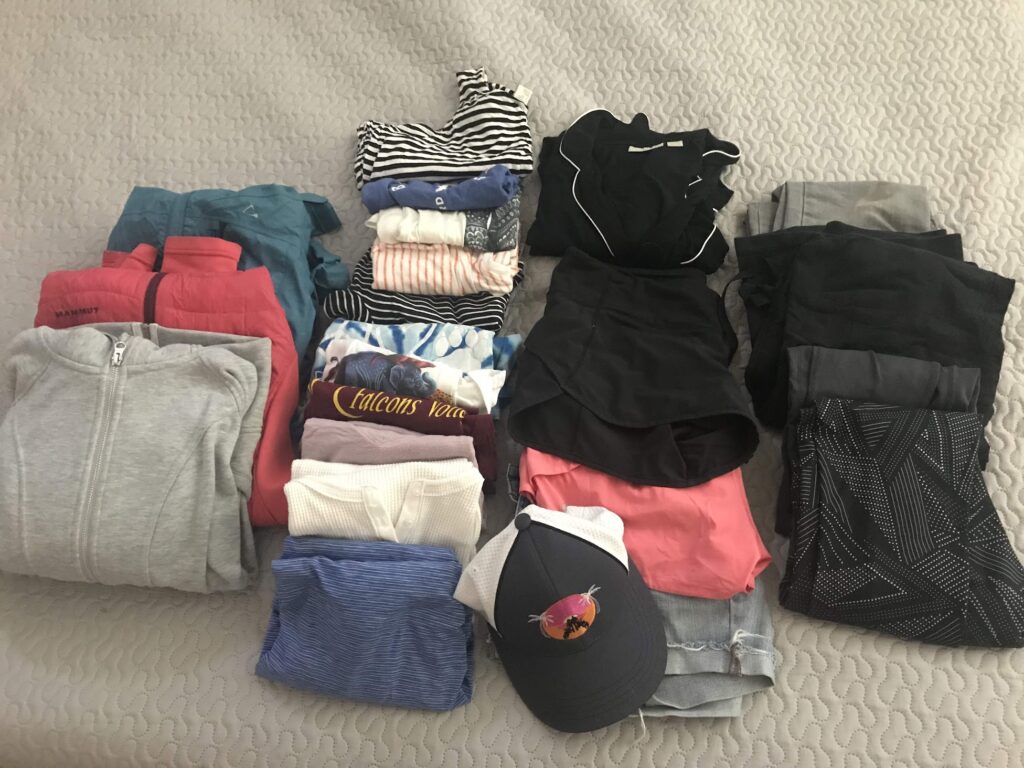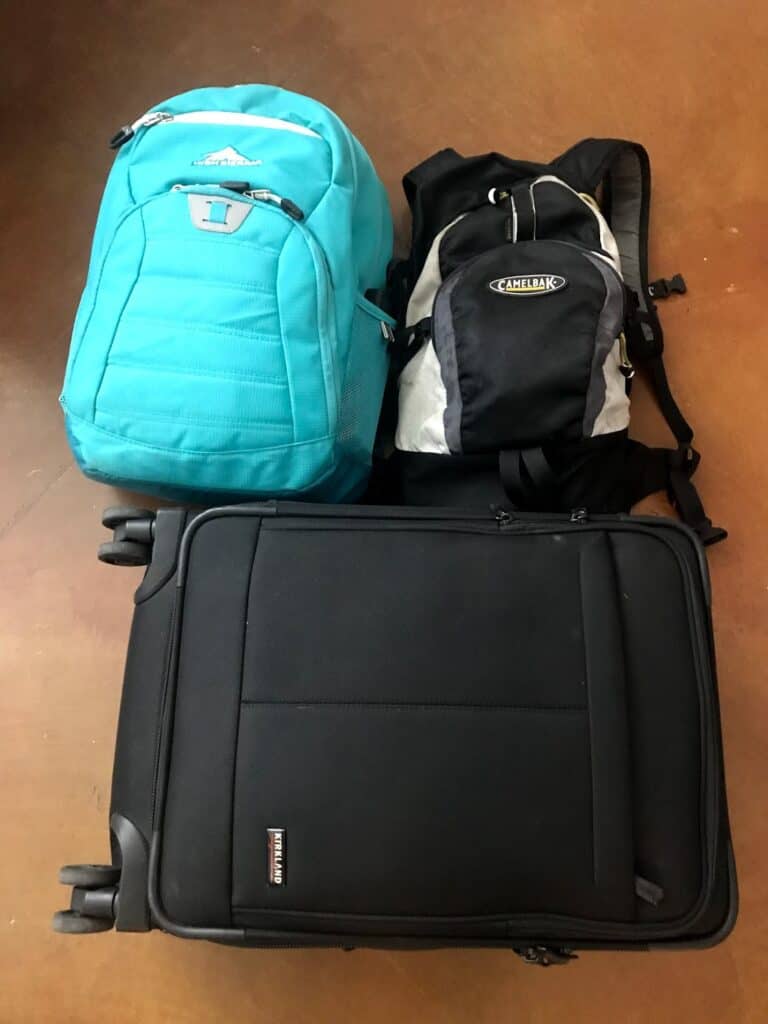 Camping Packing List
(I keep a copy of this packing list, along with most of these supplies, in a rubbermaid in my garage. I highlight the items that are not in the bucket that will need to be added. That way, when it's time to go, I know what I need to add.)
Kitchen Things
French press or something for coffee 
Pot or two for pasta
Frying pan
Flat griddle
Cutting boards
Knives
Cooler
Camping Stove
Propane
Tupperware
Ziplocks
Lighter
Bottle opener
Kindling/newspapers
Spatula
Bucket for dishes
Mixing bowl 
Extension cord
Paper towels
Dish towels
Knives
Tongs
Mugs
Olive oil
Lighter fluid
Charcoal
Ice 
Dish soap 
Scrub brush
Plates
Cups
Can opener
Trash bags
Ketchup
Mustard
Barbecue sauce
Seasoning
Pie iron/roasting sticks
Living Things
Tent
Chairs
Blanket for picnics
Lantern
Toilet paper
Sleeping bags
Pillows
Air mattresses
Air mattress pump (i always pack two now since one gave out and I don't ever want to be stuck without one!)
Dust broom and pan
Towels
Table cloth and holders/clips
Sun Umbrella 
Miscellaneous Things 
Sunscreen
Batteries/charger
Laundry detergent pods
Water bottles
Bug spray or a Thermacell! These are game changers!
What did I miss? Share in the comments. Or check out this great comprehensive packing list from REI.