I knew, when I started planning a trip to South Florida, that I absolutely had to stop and spend some time in the Everglades National Park so I could scratch it off my National Park Map. We only had one day to spend in the third largest national park, and even then it got cut short, but I am so glad we were able to stop in and ride the Shark Valley Tram. This two hour tram ride gives you the perfect overview of the everglades ecosystem and the wildlife that inhabit it. (You can also rent bikes or walk the 15 mile trail, but I prefer to be in a moving vehicle when alligators are loose around me.)
The tour starts at the Shark Valley Visitor Center, and winds through the sawgrass prairies. We had a fantastic tour guide who told us about all sorts of interesting things, like birds, soil, alligators, etc. (Or at least, these are the things that are interesting to me when I am in a National Park.) For example, did you know a hammock is a group of trees that are able to grow in the everglades due to the teeniest rise in elevation, which allows soil to accumulate to support the vegetation? Well now you do! You can see one in the picture below. Otherwise, it is water, water, everywhere in this swampy wetland habitat. I was very surprised at how much it did not stink.
Our guide pointed out all kinds of storks, cranes and alligators on our way out to the observation tower.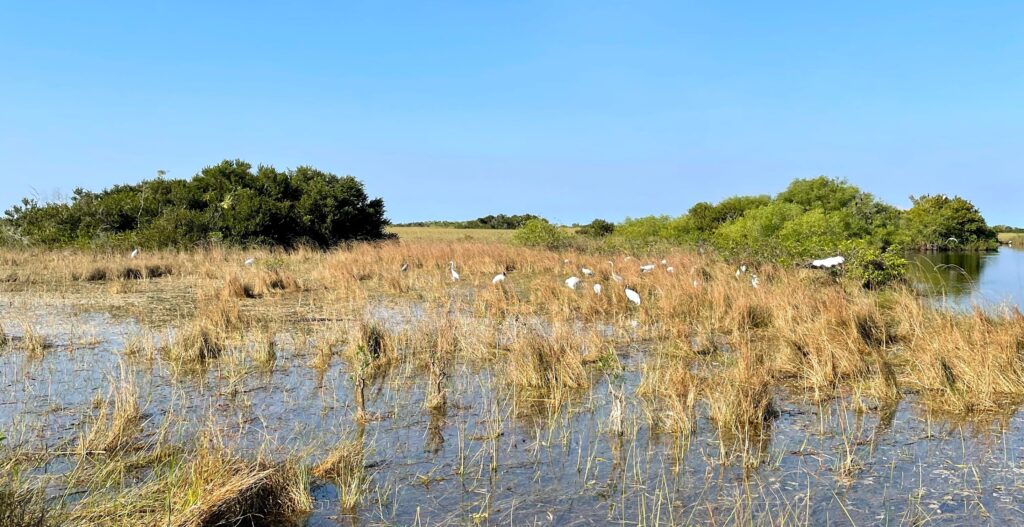 Halfway through the tour, the tram stops at the observation tower, which is a perfect chance to stretch your legs, let you brain process everything you ever wanted to know about the mating habits of cranes, and get your own bird's eye view of the the wetlands and marshes. They also have restrooms, which is always nice.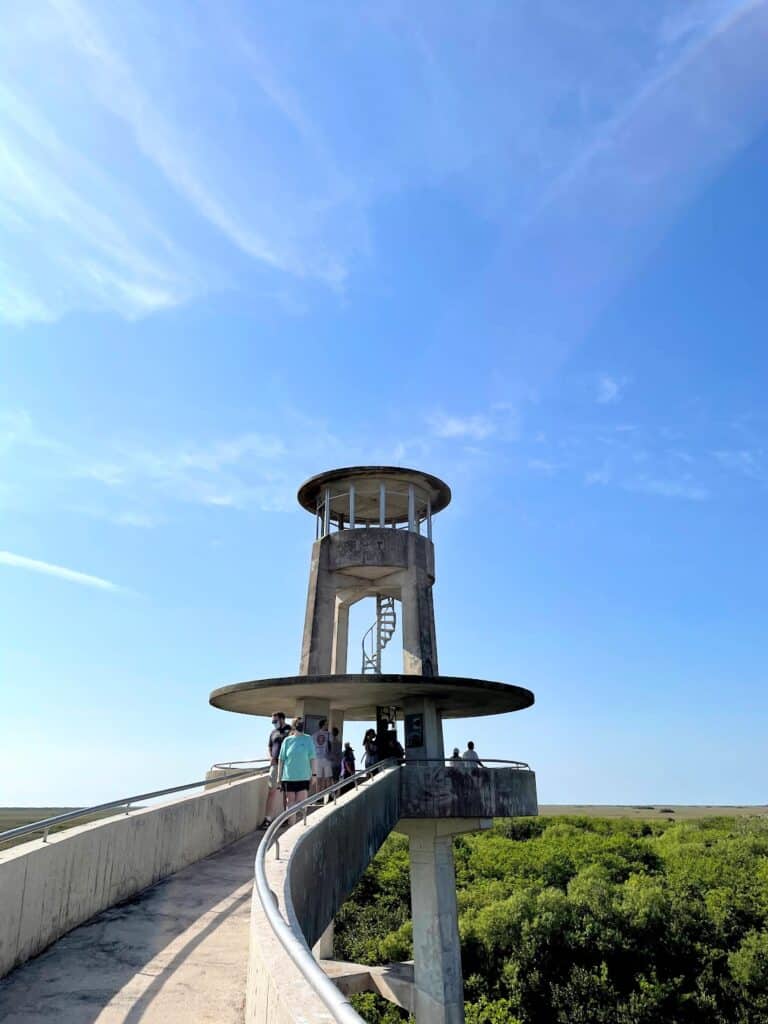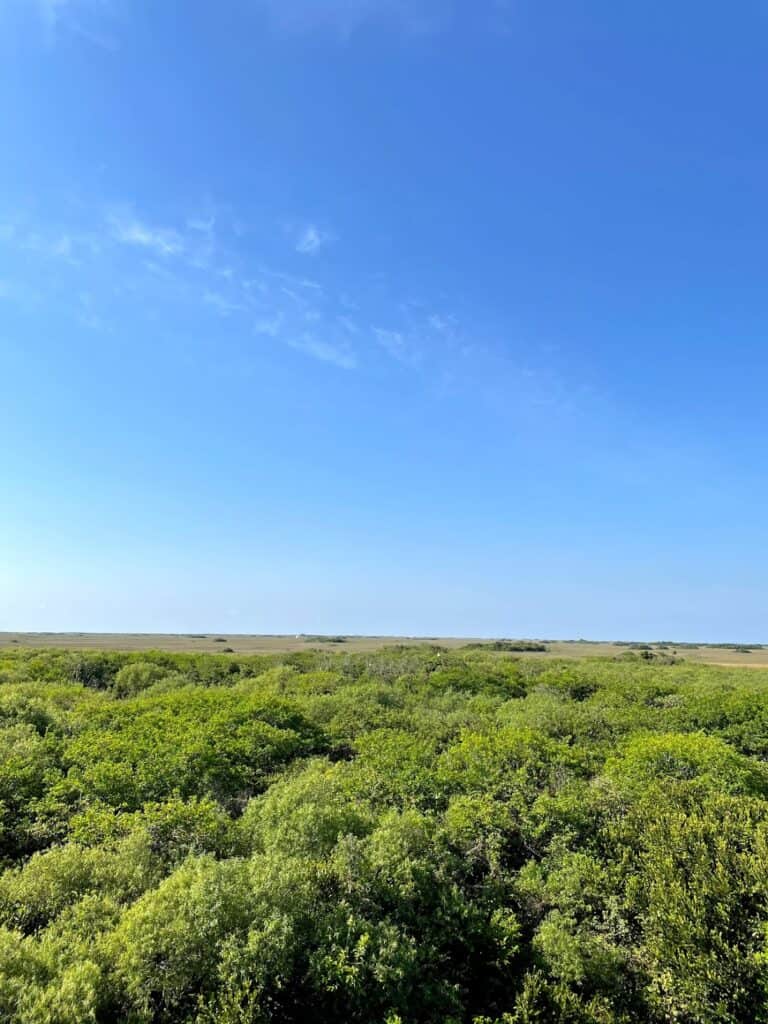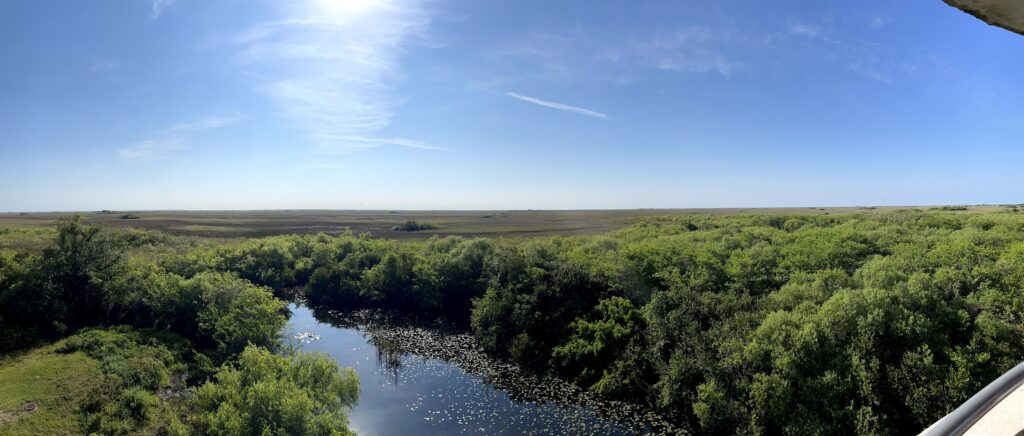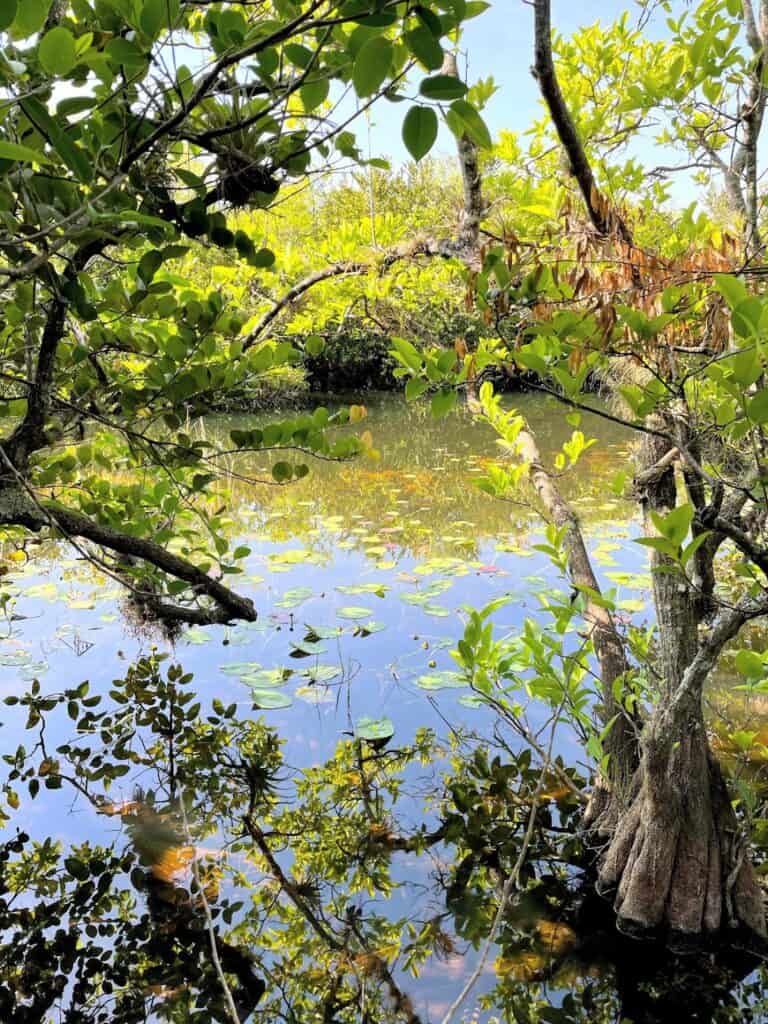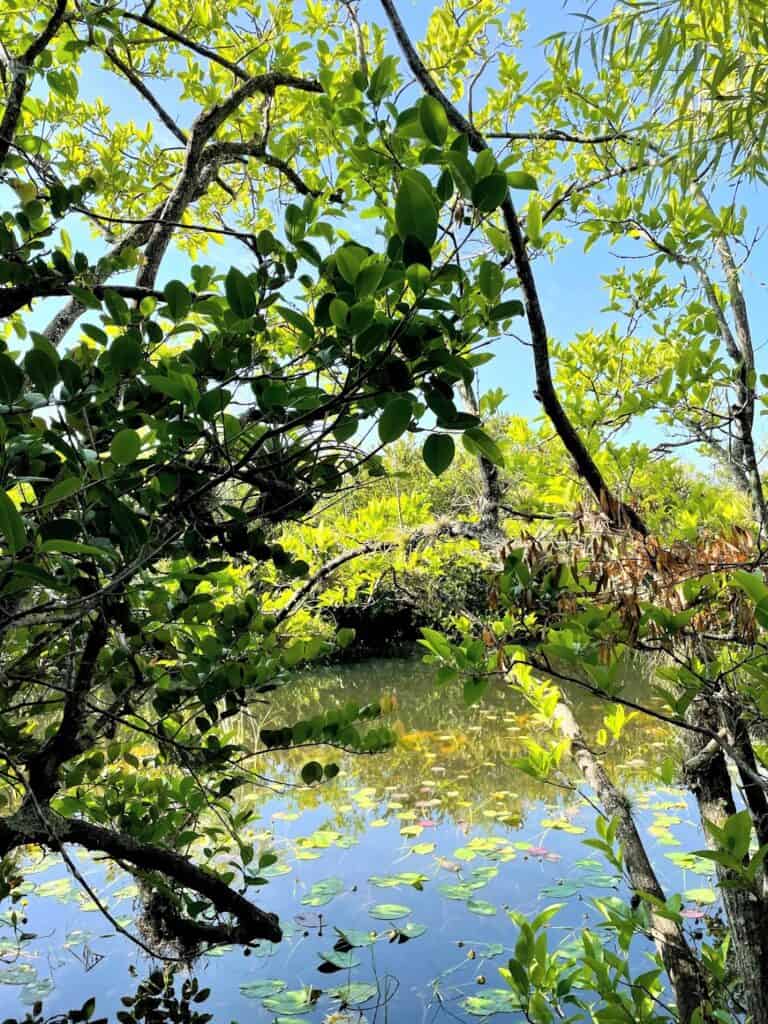 There was a short trail that branched off from the observation tower where you could get a little more up close and personal with the marsh. It was nice to check out for a minute, but I wasn't too excited about venturing much further.
On our drive back to the visitor center, we found some much larger alligators much closer to the road. I can't get over how different the land is here from anywhere I have been before, and how normal it is to just have alligators floating in canals right off the road. I don't think I could live in Florida permanently for this reason; I don't need a modern dinosaur up in my business this much.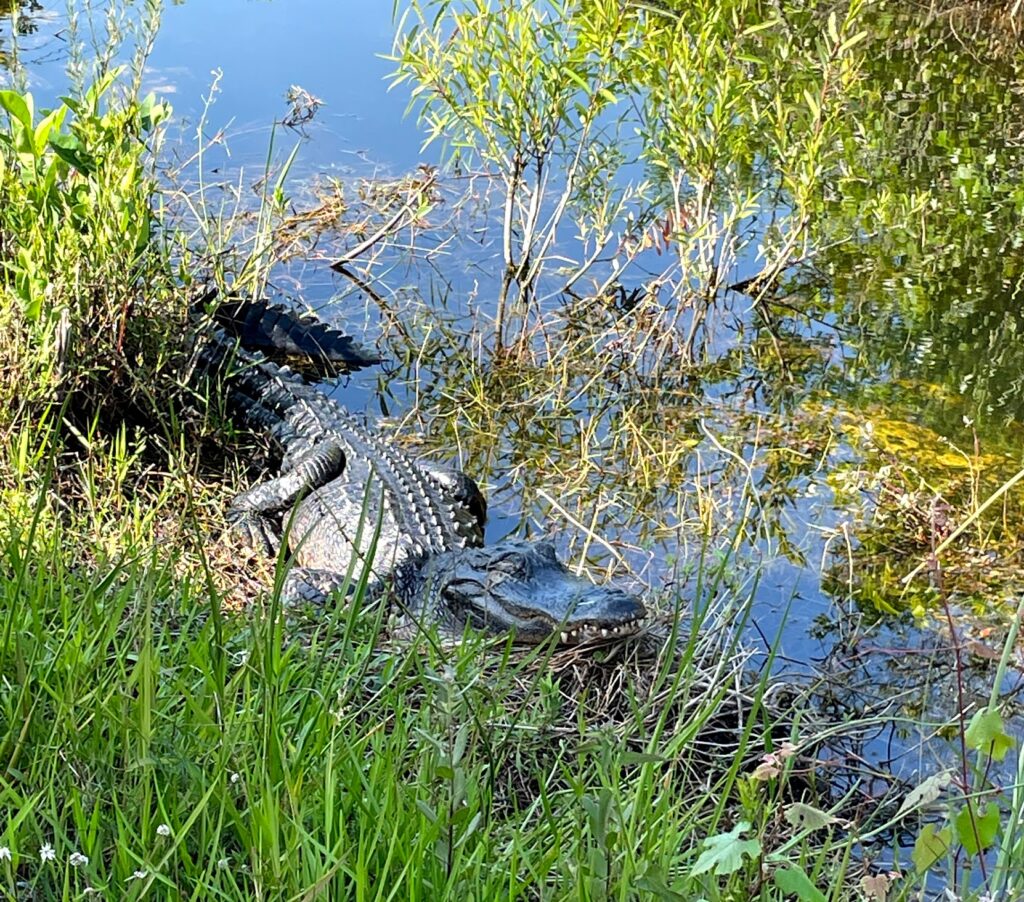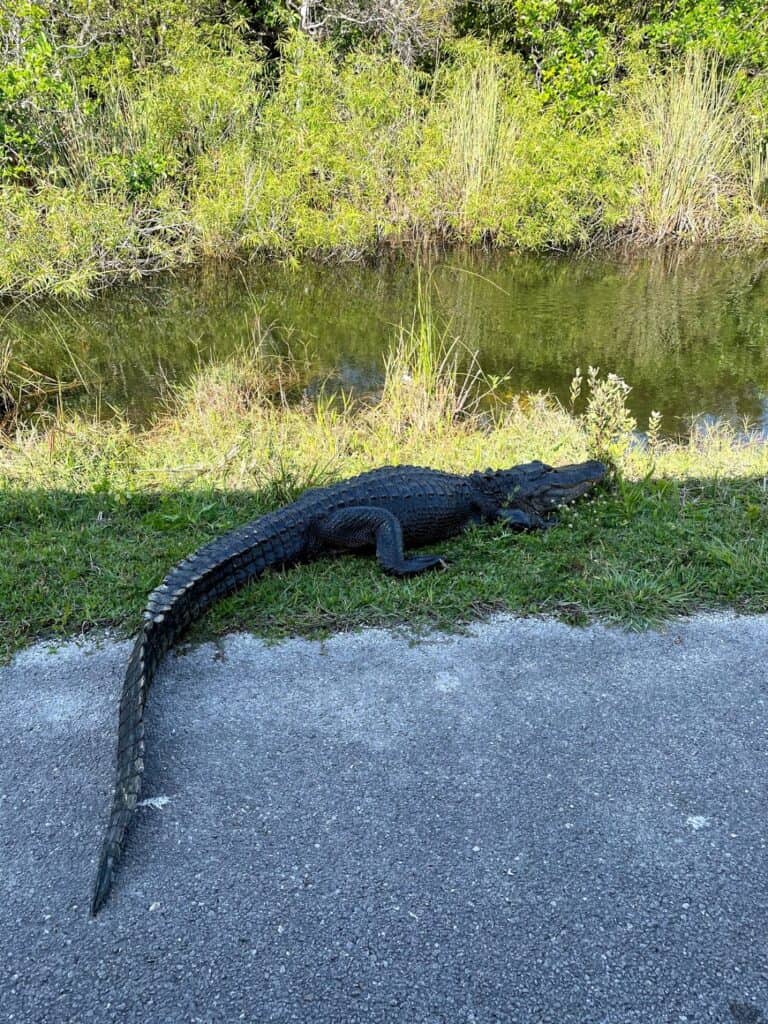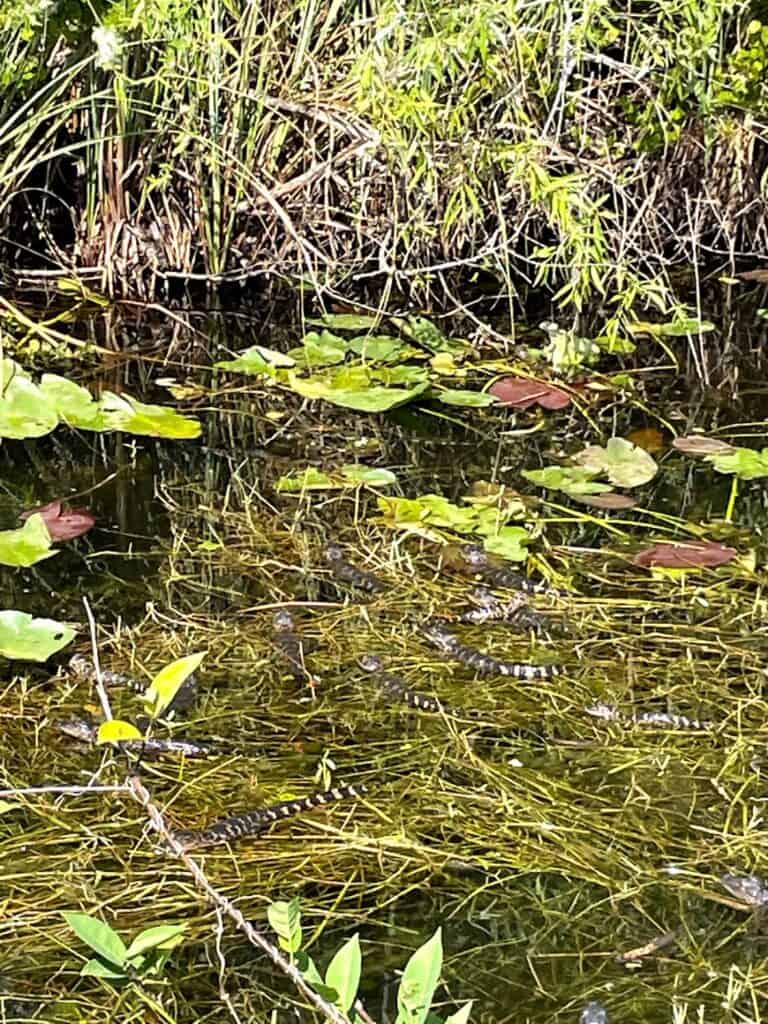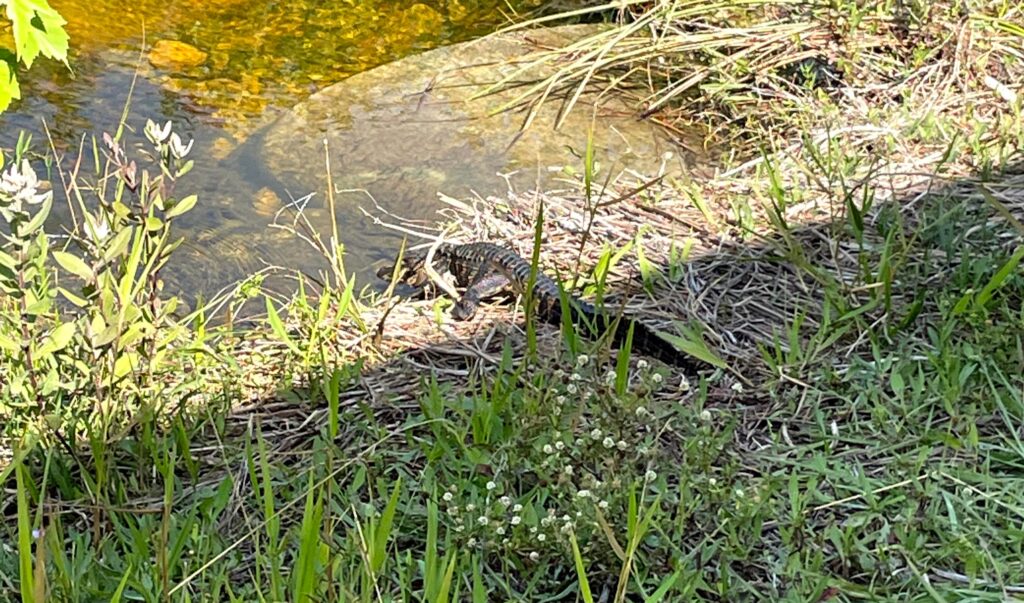 Side note: National Park rangers are just the best. Nowhere else have I met people who are so passionate about the work that they do, and who are so genuinely excited to tell you everything you ever wanted to know about a place and its unique features. It really restores my faith in the human race every time I encounter a gem of a park ranger, just knowing that there are so many people out there who care so much about nature and keeping it safe.
Before we knew it, we were back at the visitor center. The entire trip takes two hours, and we were grateful we had gone in the morning since it was already warm. I had hoped to head to the southeast entrance of the park to do a smaller hike, and check out the Ernest Coe Visitor Center, but we ran out of time for the day due to issues with our mangrove tour reservation, which had to be moved up a day. So while we weren't able to walk the Anhinga Trail, or see the Nike Missile Base or make it to the Flamingo Visitor Center, we were able to see the mangrove portion of Everglades National Park on our boat ride later that day.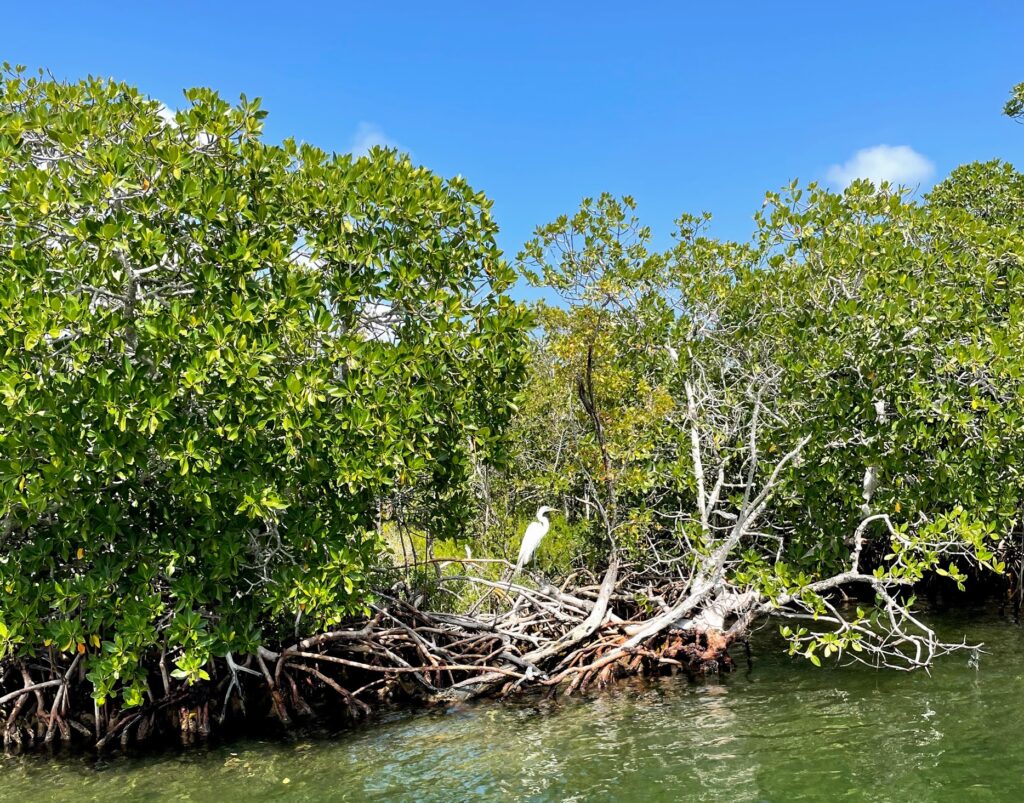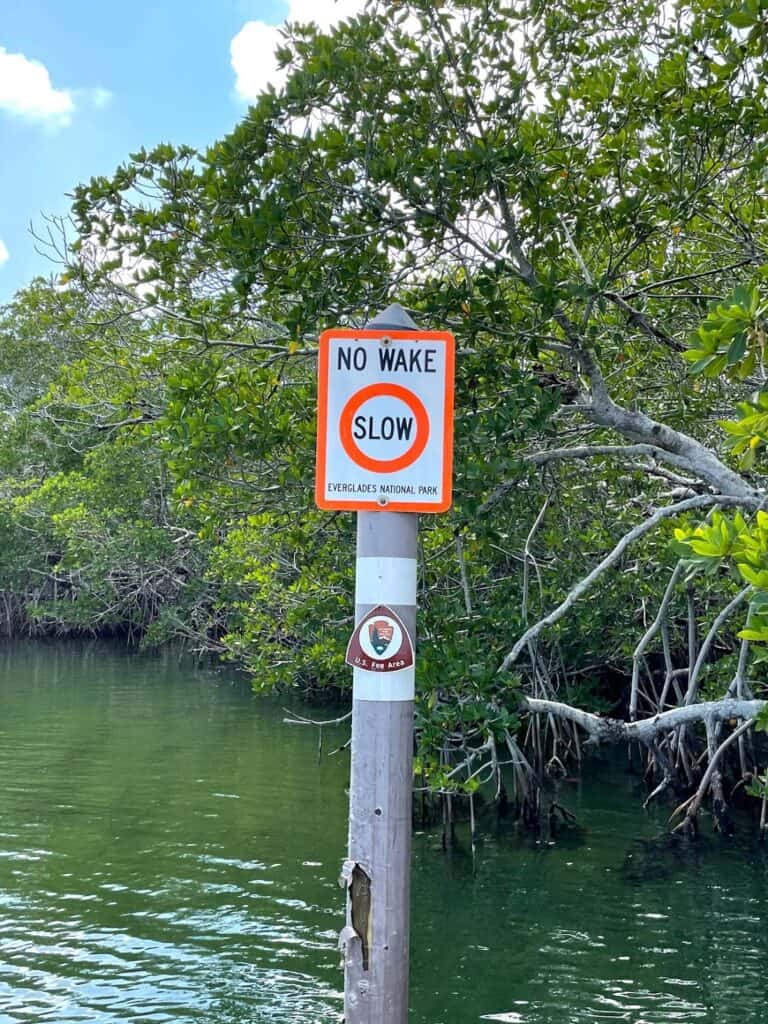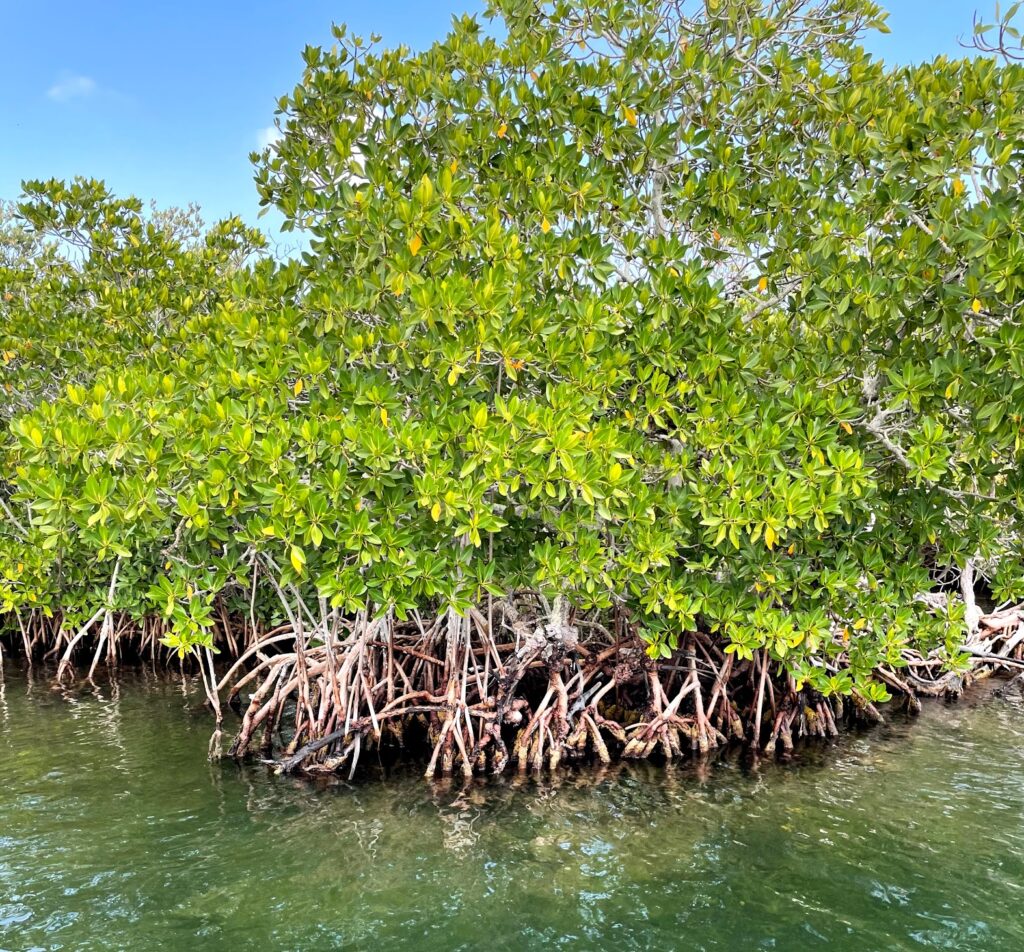 I loved learning about mangroves and how insanely helpful they are in breaking the impact of storm surges from hurricanes. It was also so interesting to see such a different landscape of the national park.
This was a different national park experience for me, since I am used to doing a lot more hiking, but it was still a great visit. I highly recommend the Shark Valley tram, although the parking lot is small and I can't imagine what an incredible pain it must be to visit during busy season. We went during Covid times on my spring break, and had no problem parking, but I have read you can wait up to an hour for a parking space there at times, and the lot is not large. Overall, it was a very educational and thought-provoking day.
If you liked this post, check out some of my other National Park posts, like White Sands or Carlsbad Caverns. I also visited Antelope Canyon, and Horseshoe Bend.