On the sixth day of your Southwest roadtrip, enjoy a day hike out in Kolob Canyons, the lesser known, but no less disappointing, northern section of Zion National Park. Located about 40 minutes north of the park's east entrance, this hidden gem gives you the chance to catch some beautiful views away from the crowds.
Timber Creek Overlook Trail
We started our visit by driving the Kolob Canyons road to the Timber Creek Overlook trail. This easy stroll from the parking lot gave big returns in the form of sweeping panoramic views of the canyons and the ocean of green trees crashing against them. After spending the last two days inside Zion Canyon, the view of the rocks from a distance was a welcome change of scenery.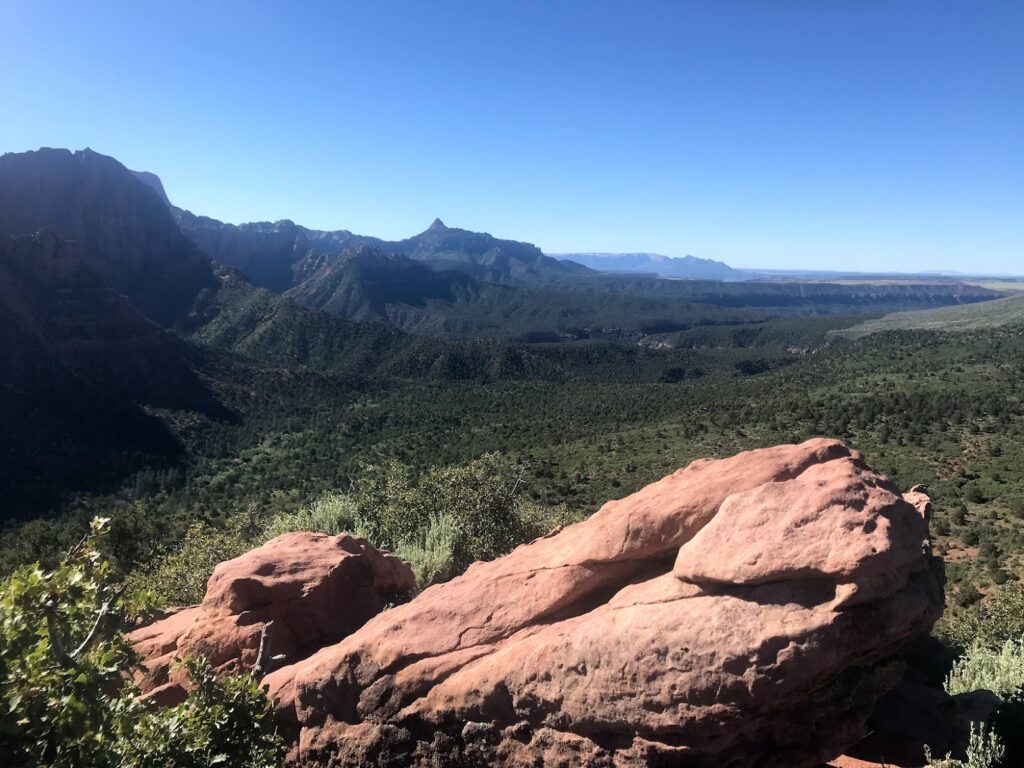 Middle Fork Taylor Creek
Next we set out to hike the middle fork of Taylor Creek, which takes you on a 5 mile roundtrip hike ending at the Double Arch Alcove. It wasn't hard to choose which hike to do, as there aren't as many trails in this section of the park. The middle fork trail winds in and out of shade, and back and forth across the slow-moving creek, before tucking you in between canyon walls.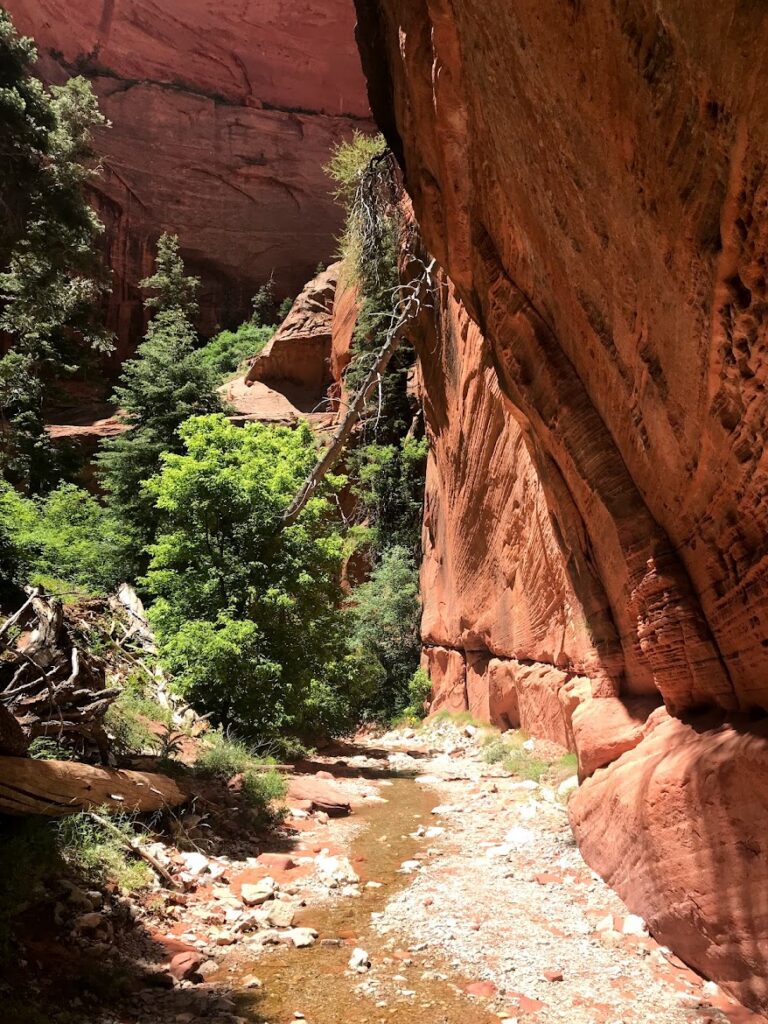 Crimson rocks soar overhead and contrast with the bright greens of the surrounding trees, and streaks of brown and tan paint the walls. We were lucky to go on a bluebird day, and the bright sky made all the colors pop. I found this hike to be very peaceful compared to the thrill of Angel's Landing, and the popularity and busyness of Zion Canyon.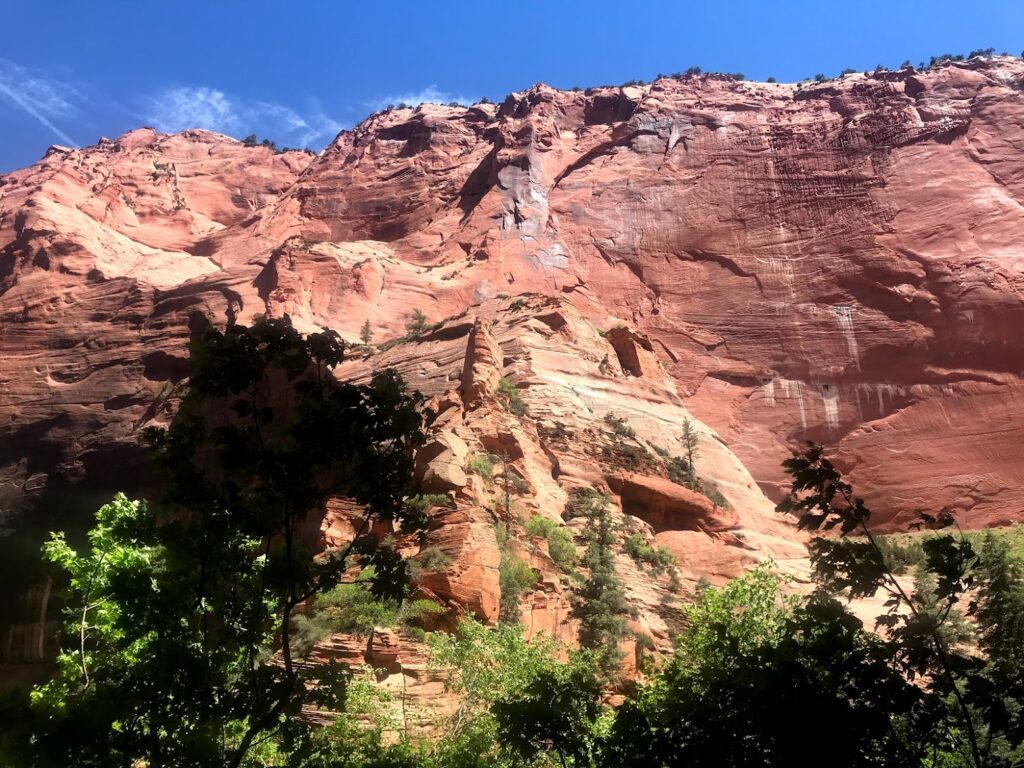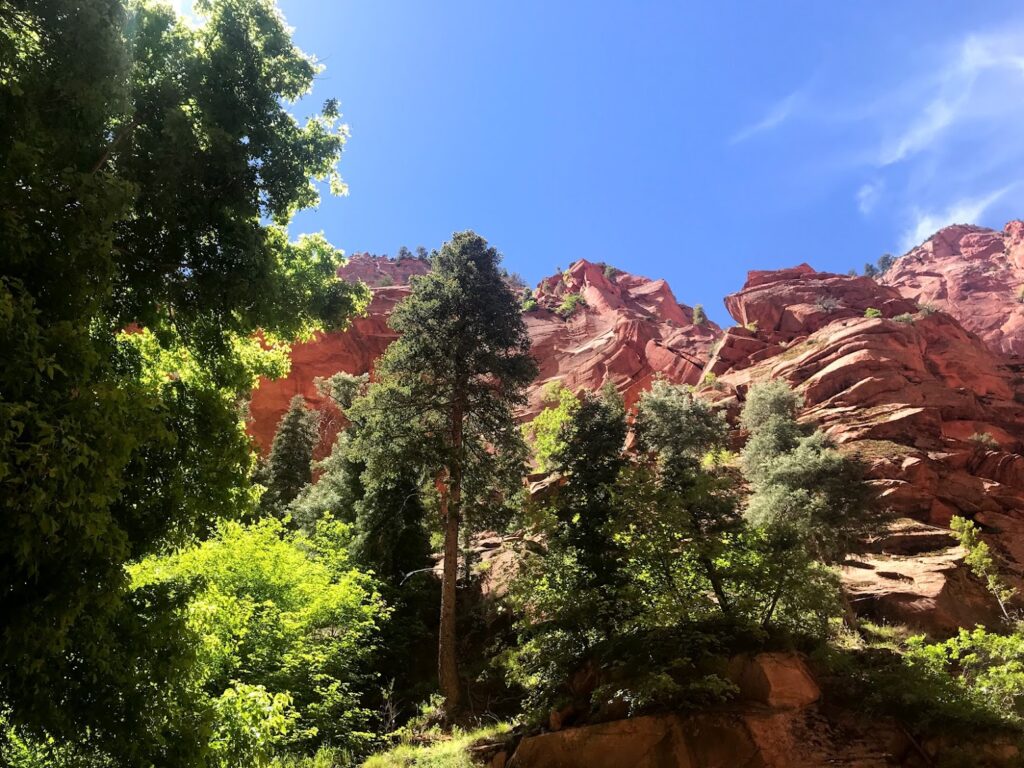 Double Arch Alcove
When we finally arrived at Double Arch Alcove, the view was breathtaking: you immediately get the feeling that you are inside a cathedral. This huge cavity carved into the sandstone by dripping water looms above at what feels like impossible height.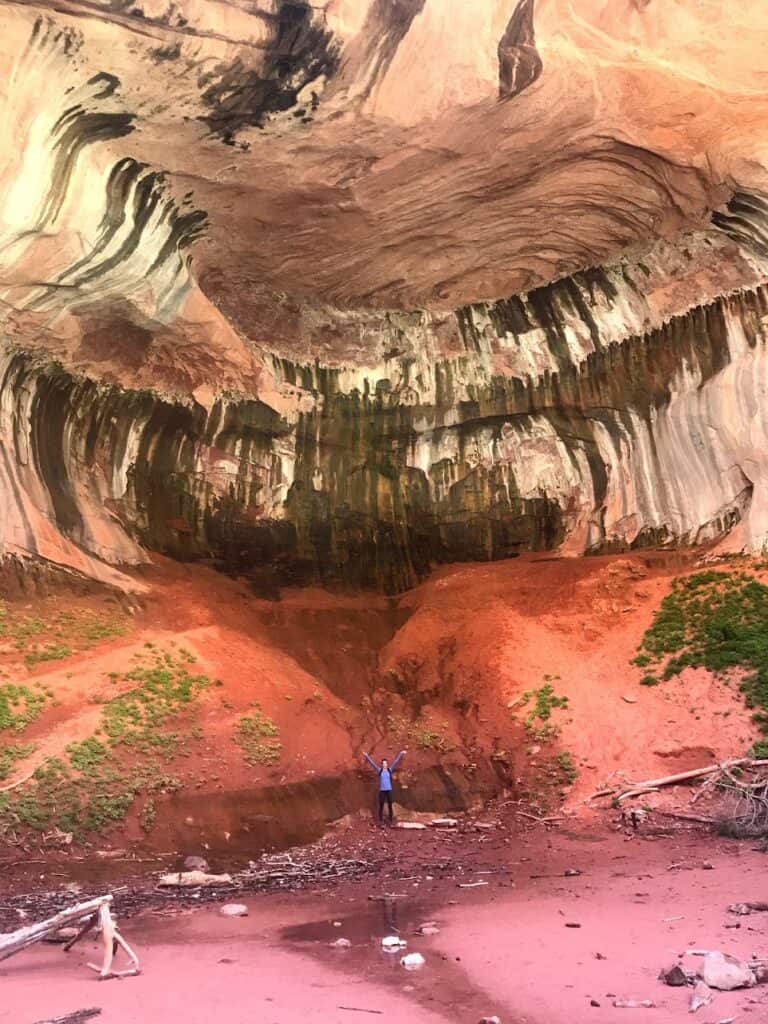 After you have rested and taken in as much of the beauty as you can handle, I recommend continuing on for another ten minutes until you get to the 30 foot waterfall (you can see more pictures here): a perfect destination before you turn around for the day. I loved its unique shape, and the way it is tucked in between the clefts in the rock. After we had cooled off, it was time to head back home.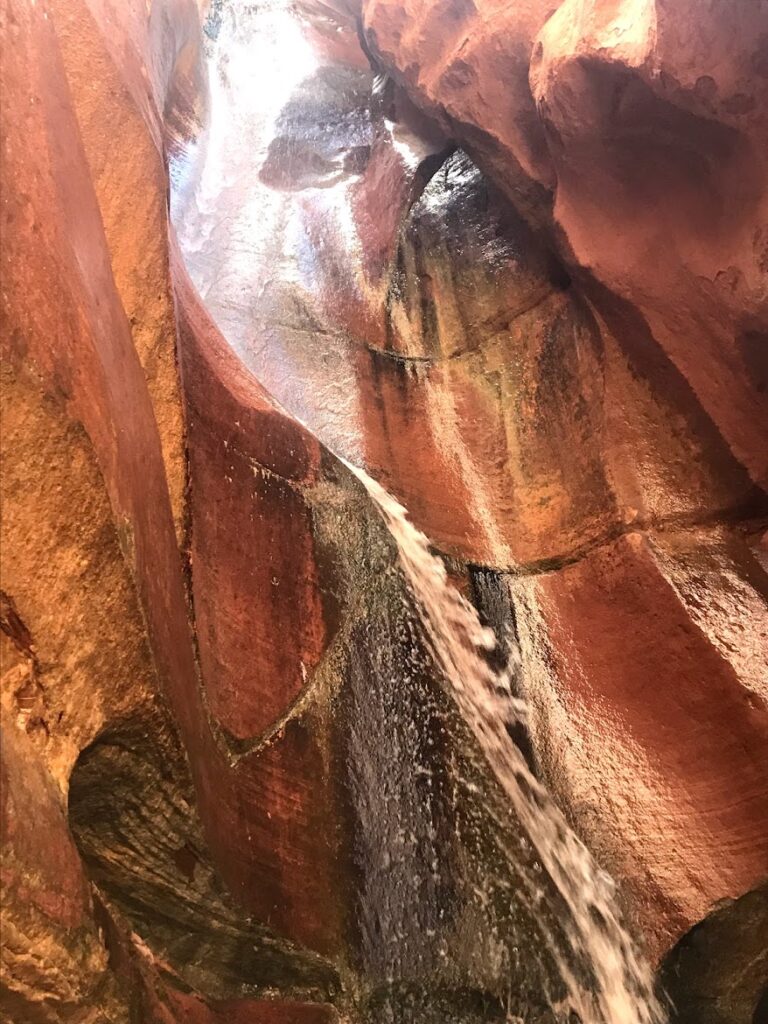 It is easy to overlook the northern section of the park, since it isn't as famous as Zion Canyon, but I really enjoyed this hike because it offered a little bit of everything: shade, sun, trees, canyon walls, the unbelievable double arches, and the waterfall at the end. I even preferred this hike to all the short hikes in the main canyon.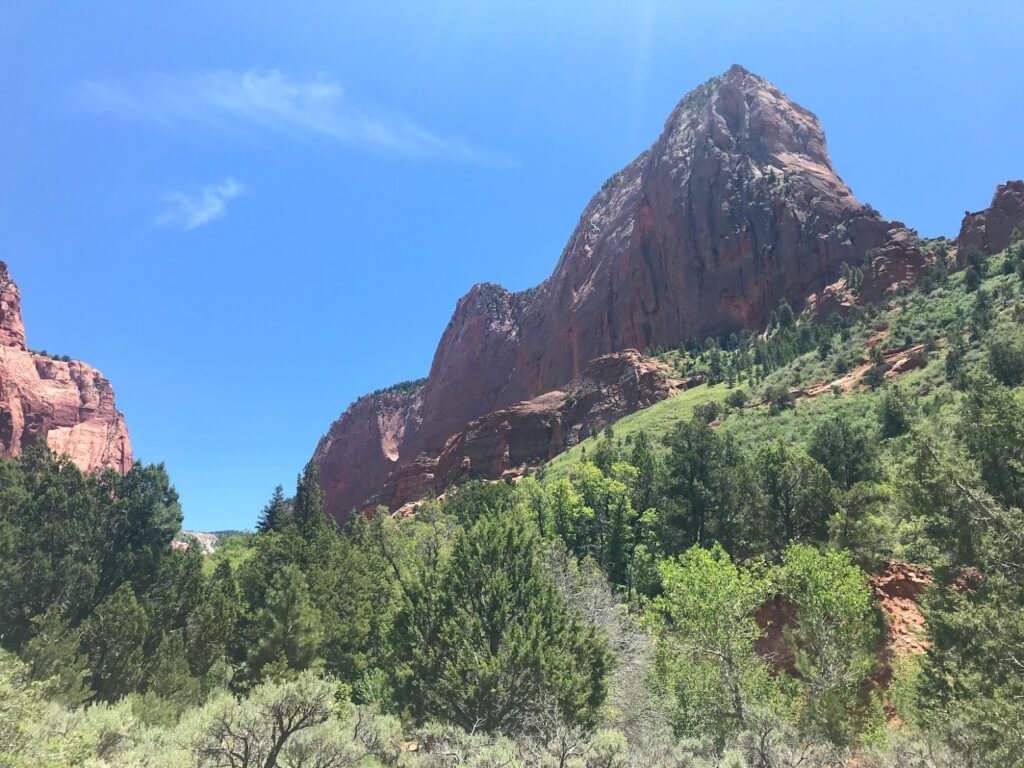 Coming up next: East Zion for Day 8! Or backtrack to see how to spend the rest of your time at Zion: hike Angel's Landing or try out the short canyon hikes of Day 6.