Last December, we popped down to Las Vegas for a quick winter weekend away. I wasn't quite sure what to expect, but turns out, you can have a great time in Vegas even when it is a little chilly.
I would first like to suggest that you check the weather at your destination so you know what to pack; this is not revolutionary information. But please do make sure that you input Las Vegas, NEVADA, and not Las Vegas, NEW MEXICO, a tiny town in the mountains outside of Santa Fe. This is what I did…and it is why I went to Vegas with winter coats and multiple layers for what was an expected high of mid 60s. Do not do this. You will roast.
Friday Night
Check in at your hotel (we stayed at the Cosmopolitan) then grab a late dinner at Batiste's , a self-proclaimed hole-in-the-wall Italian place that includes table wine with every meal. Order the manicotti, and try not to spill the free wine everywhere. I love this place. It is cozy and the food is so comforting and delicious!
Then, über down to Resorts World, the newest casino, to check out the new decor and see what it's all about.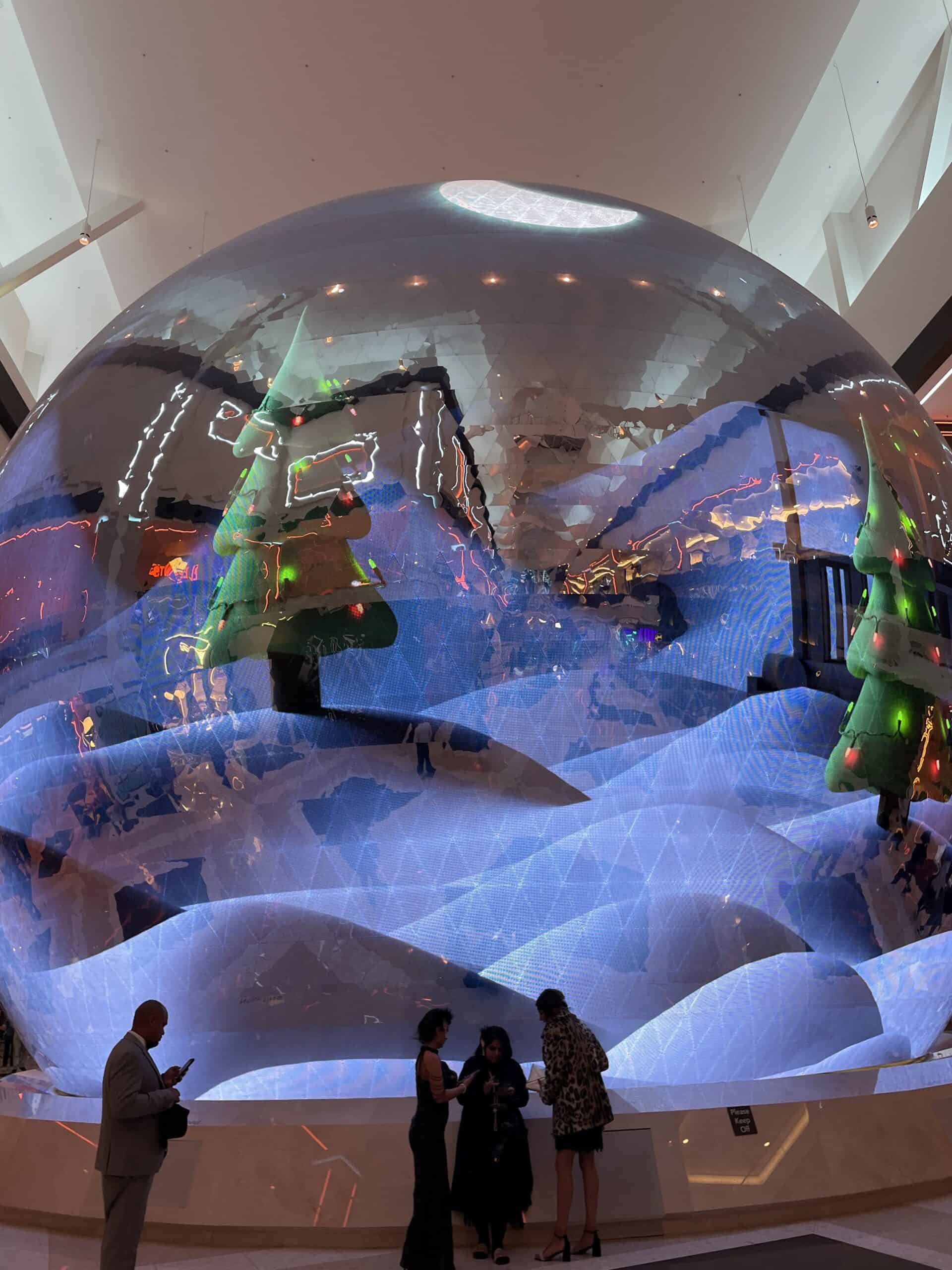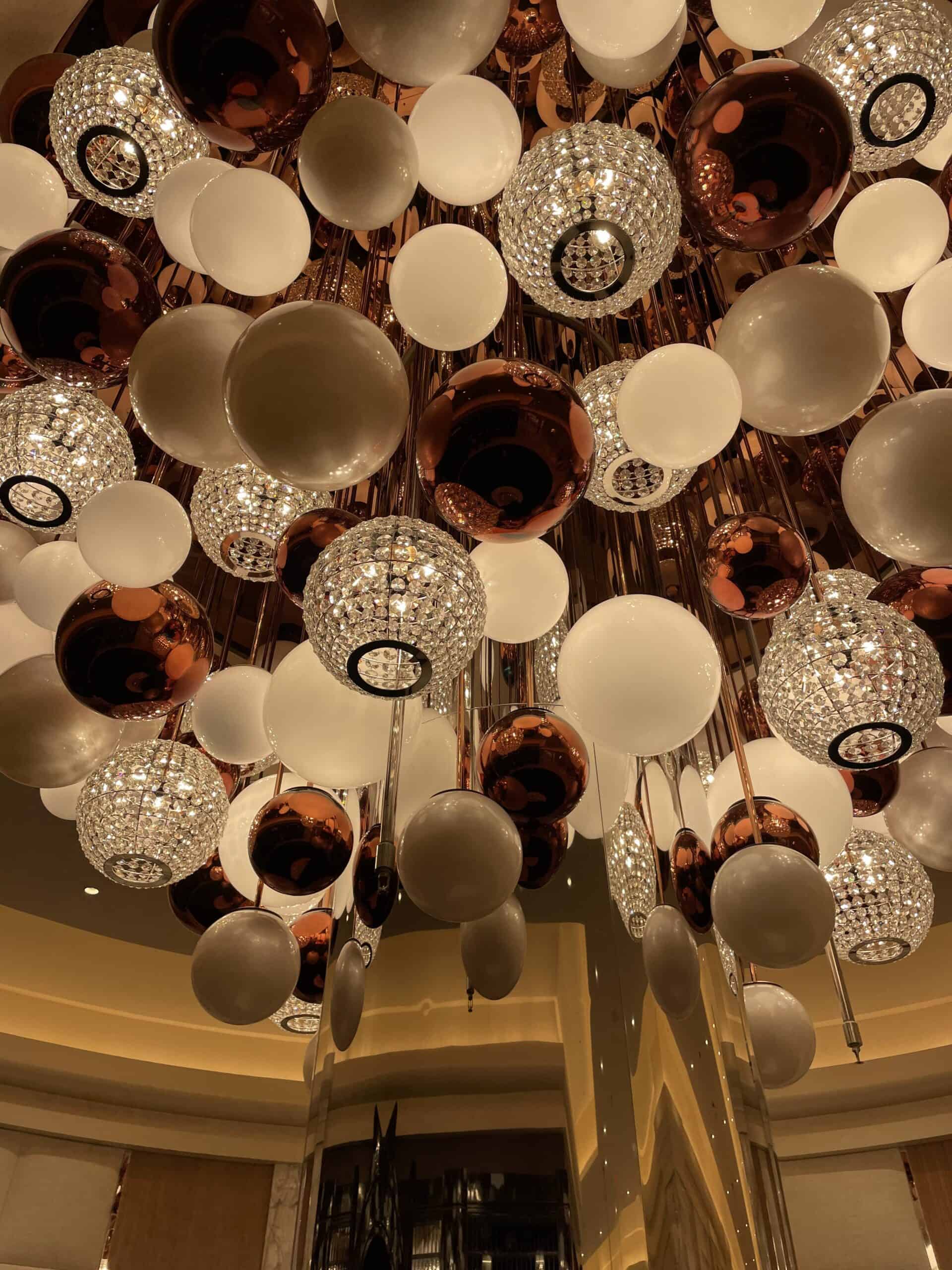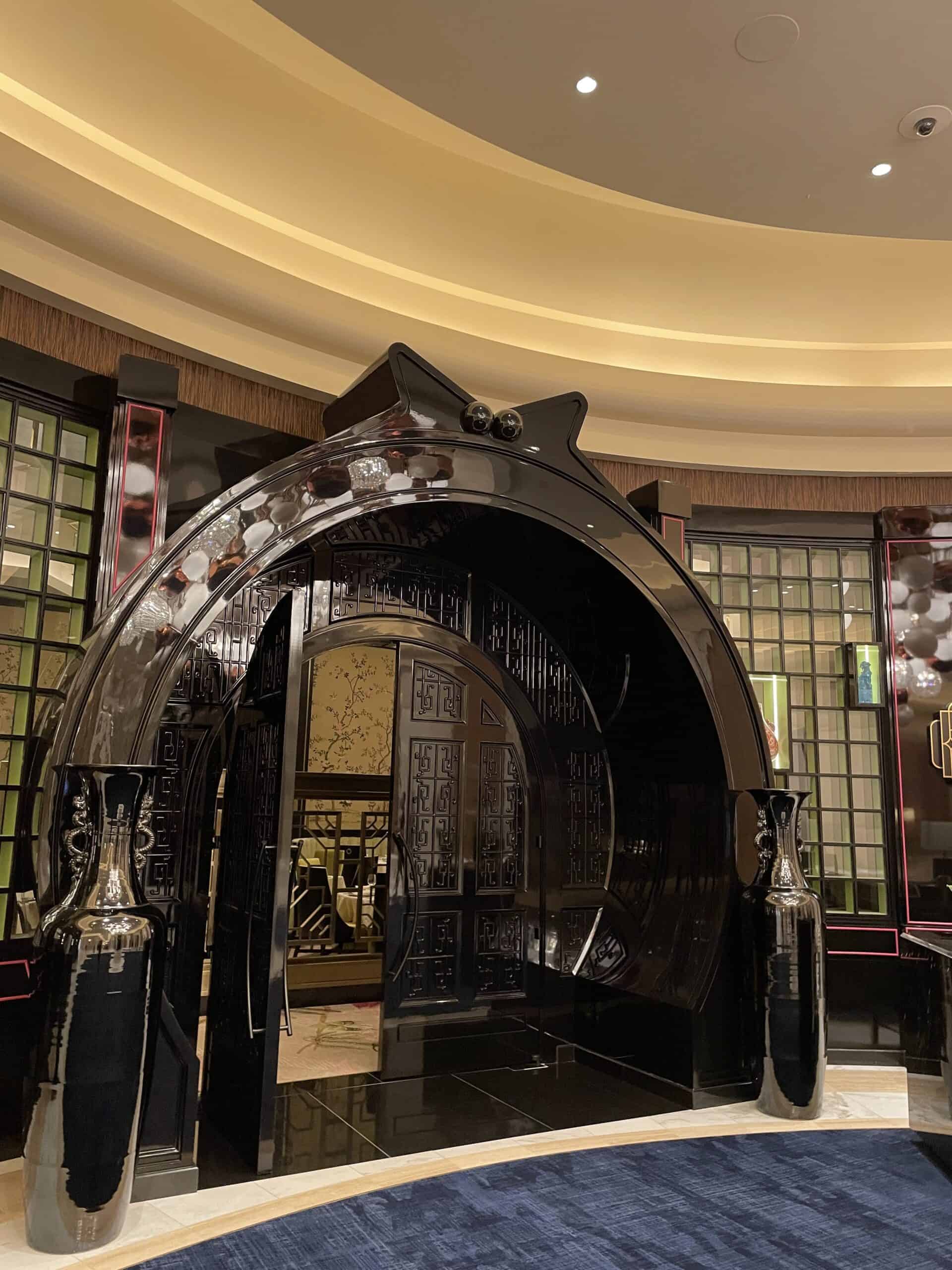 Finish the night by ordering the Cheesecake donut from the Cosmopolitan room service menu, and die a happy human, for it is the fluffiest, most delicious dessert I didn't know I needed. Listen to this: Fresh Blueberry Glazed Yeast Donut Filled with Cheesecake, Topped with Toasted Almond & Coconut Crumble. God bless chefs.
Day 2
Have a hilarious crisis in which you think you are the type of person to GO TO THE GYM when in Vegas. Enjoy the view during a quick workout, then come to your senses and get out of there to get ready for the day.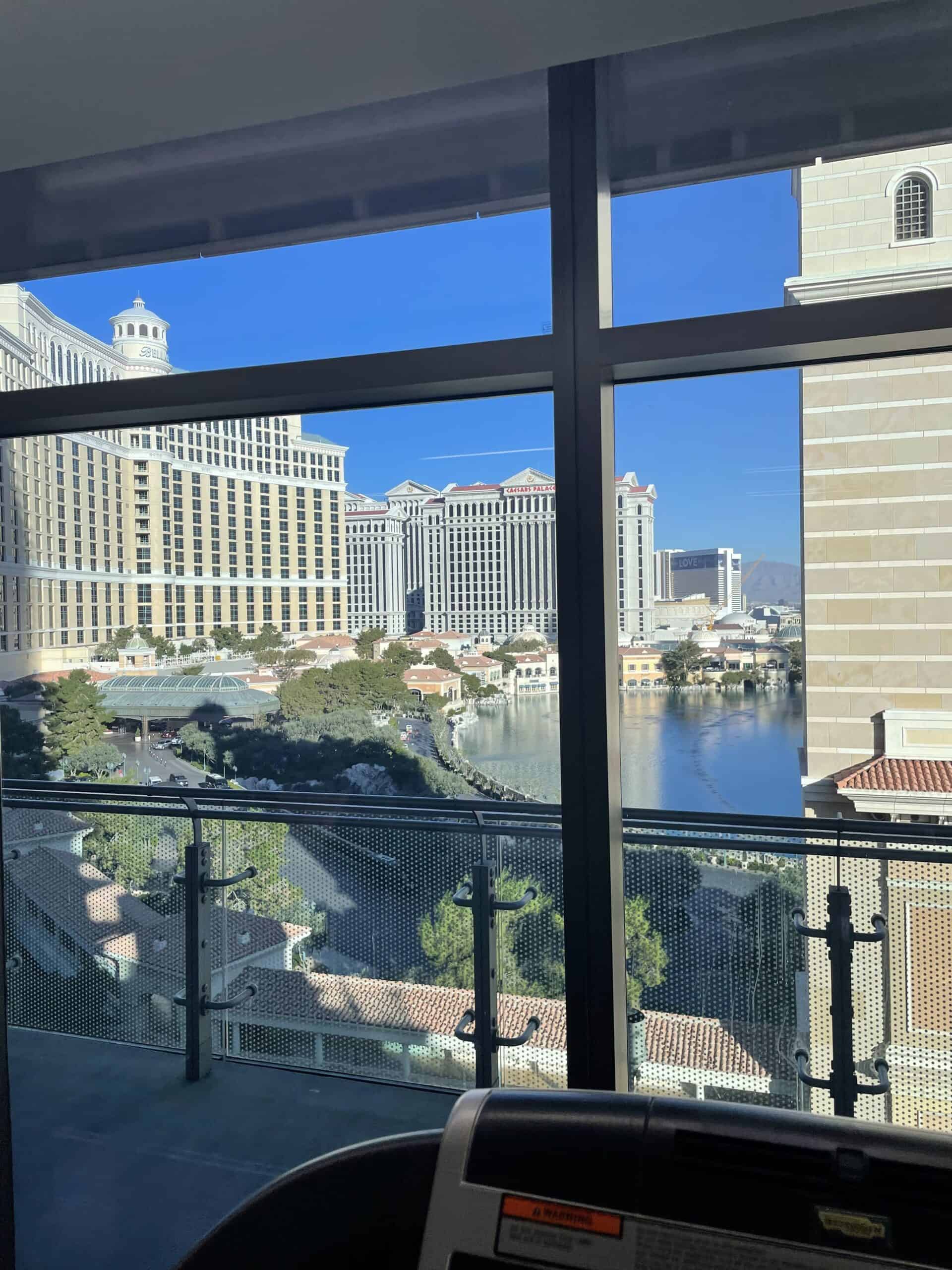 Drag Brunch
Today's activities involves watching a bunch of men dressed up as women dance around onstage interspersed with some great comedy, and I am here. for. it!! I cannot recommend Drag Brunch at Señor Frogs enough. Splurge on the VIP seating so you can be front and center for the action. This gets you access to the open bar, instead of just the bottomless mimosas, and puts you in target range for the host, who roasted everyone in the front sections (woe to the basic white girls…). I laughed so hard my face hurt and the show was incredible. Definitely recommend, if that is your thing.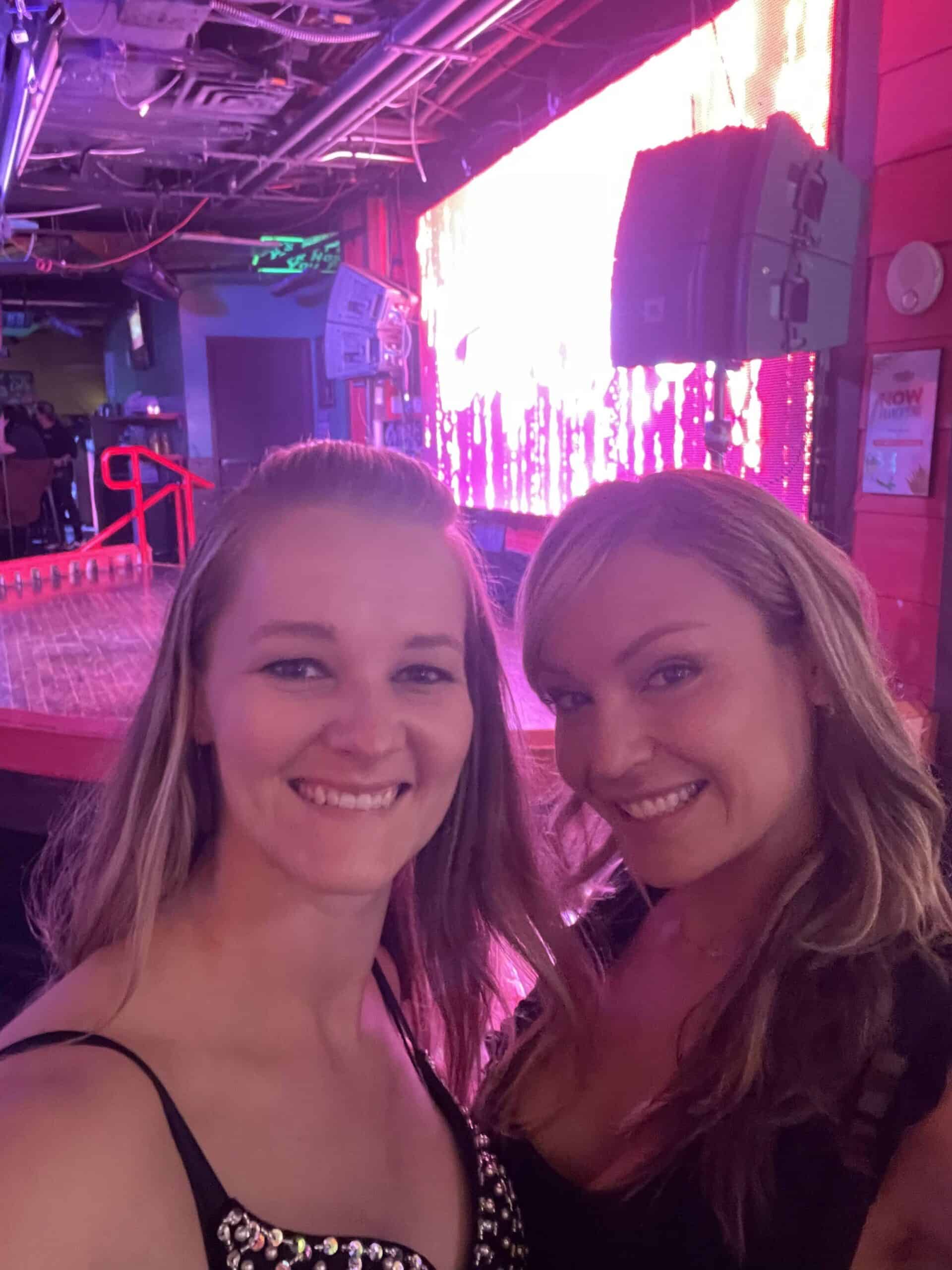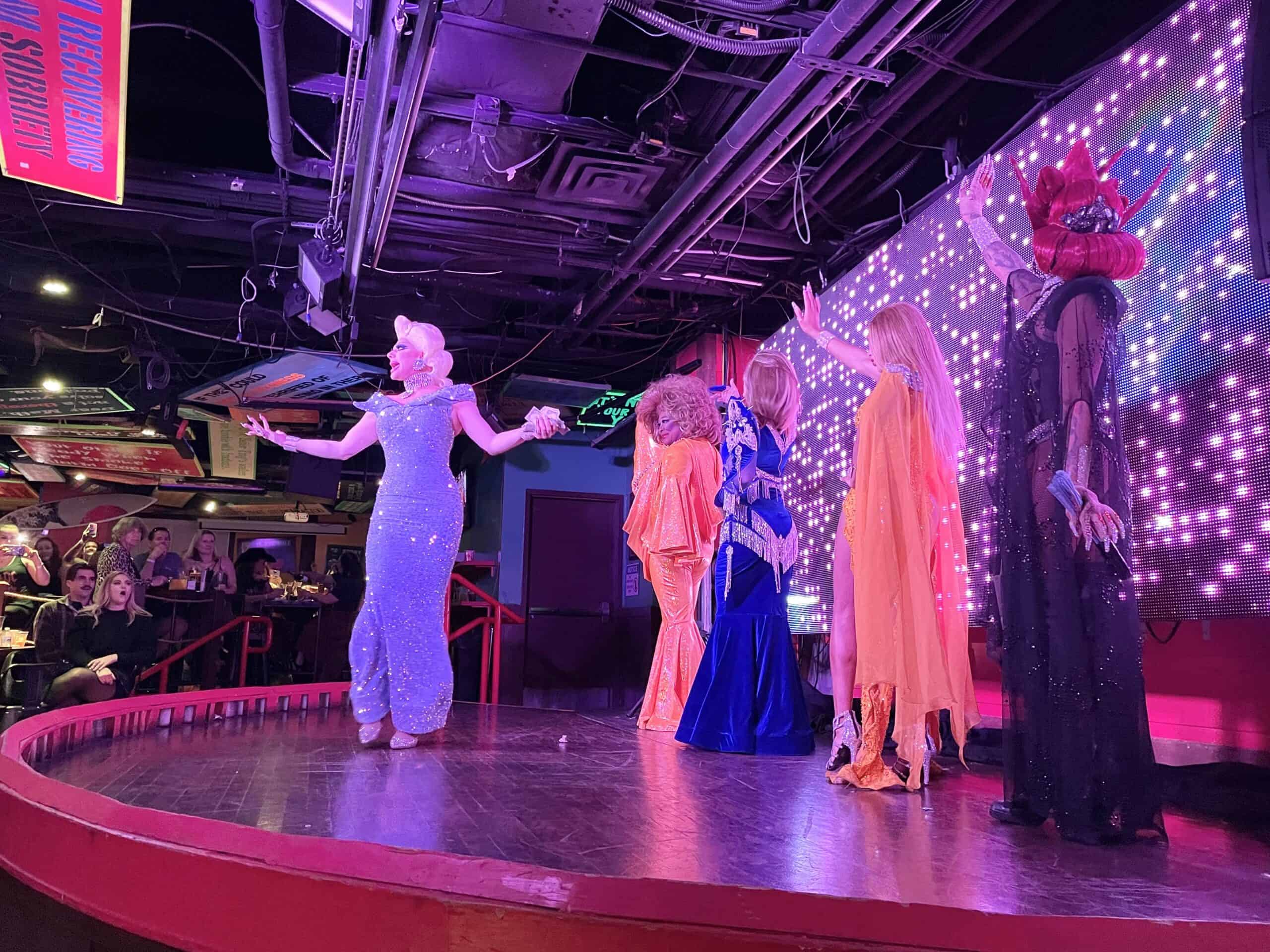 The Verbena Drink
Walk back for a nap, then rally for the afternoon with the Lemon Verbena drink at the Chandelier bar. This is my favorite drink in all of Vegas. You can read more about it here. This gingery margarita comes with a Sichuan flower that you eat first. It kind of looks like a dandelion, and doesn't taste great, but it is the after-effect you are going for. This flower slowly turns your whole mouth numb and tingly, which makes the margarita taste extra refreshing and unique. For the best experience, drink the margarita while your mouth is numb, which lasts about 5 minutes.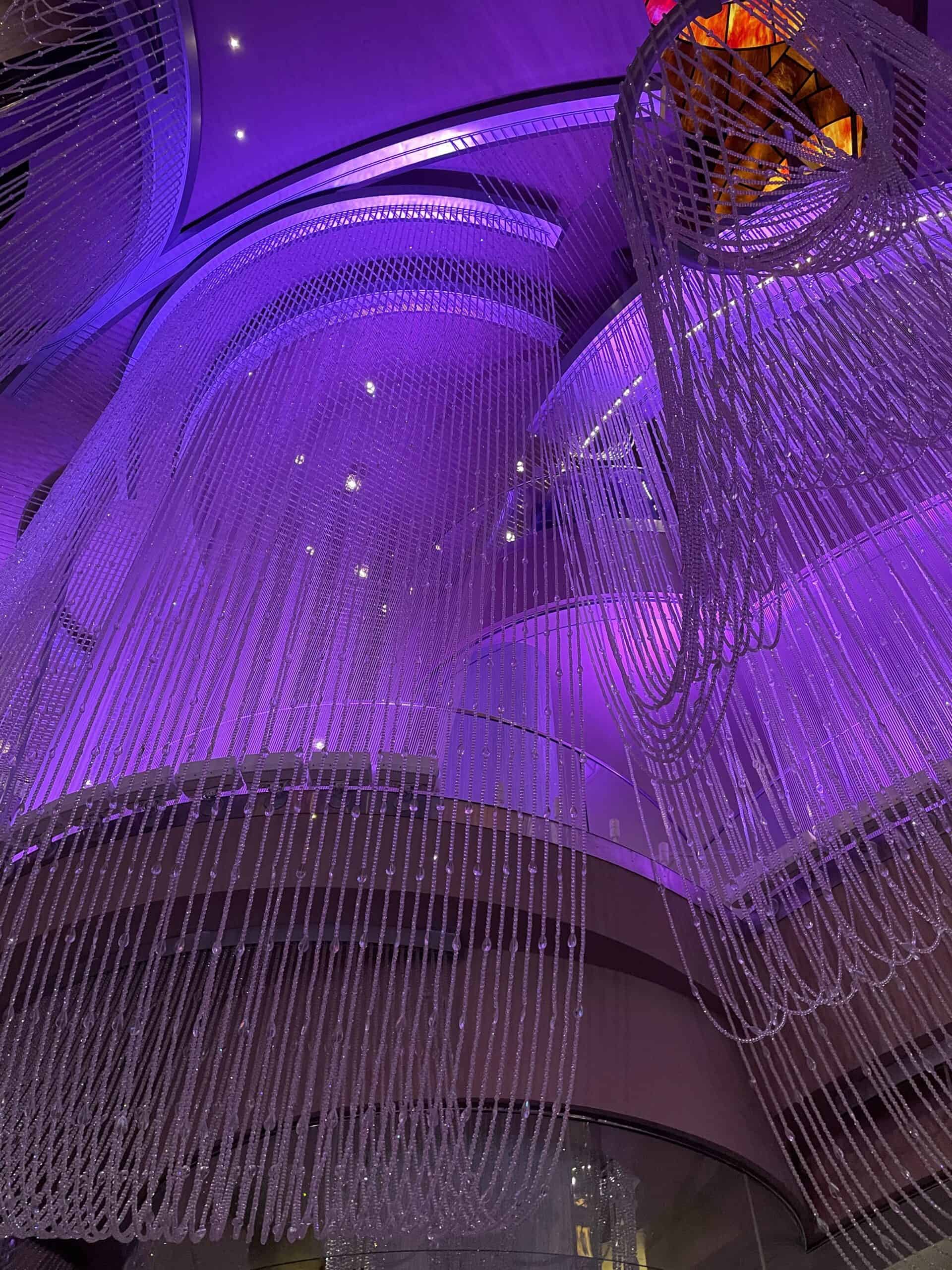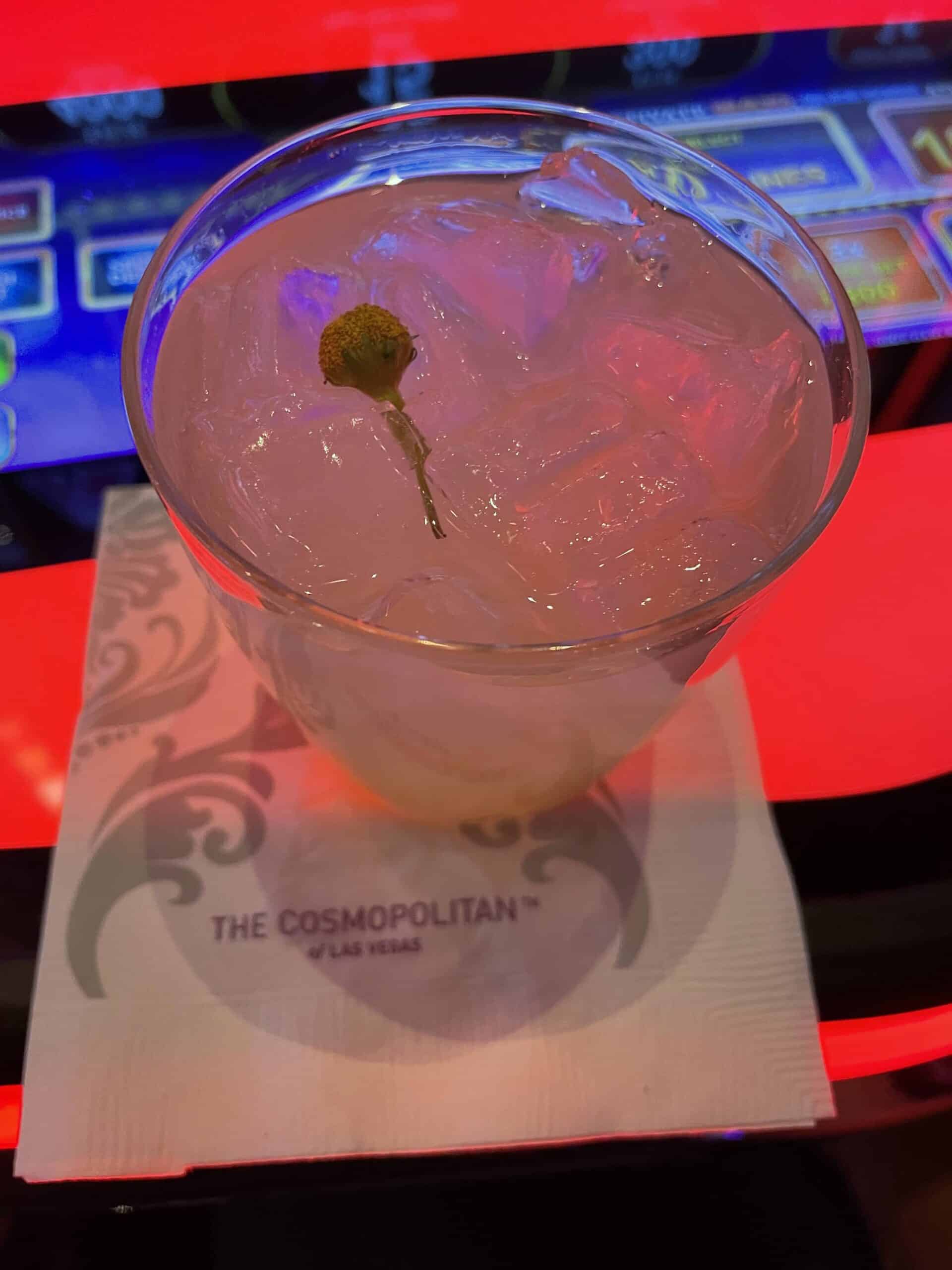 Ice Skating
After your tingly drink, "enjoy" ice skating at the Cosmopolitan rink , only available for a select time during winter, for approximately two laps. Truthfully, we only participated in this after taking some serious heat from another member of our party who was mad she had to ice-skate alone. It took some of us not even one lap to realize we were too old and uncoordinated for these shenanigans, and that the risk of falling was not worth any sort of reward that gliding smoothly across the ice might bring. The Cosmopolitan did a great job of setting up a very cozy environment complete with fire pits and a little ski lodge feel, but the sheer amount of children careening around the ice at breakneck speed, and then tripping and sliding right into your tiny slice of ice where you are just trying not to break a hip was not for me. Three laps later and we were back on stable ground sipping espresso martinis.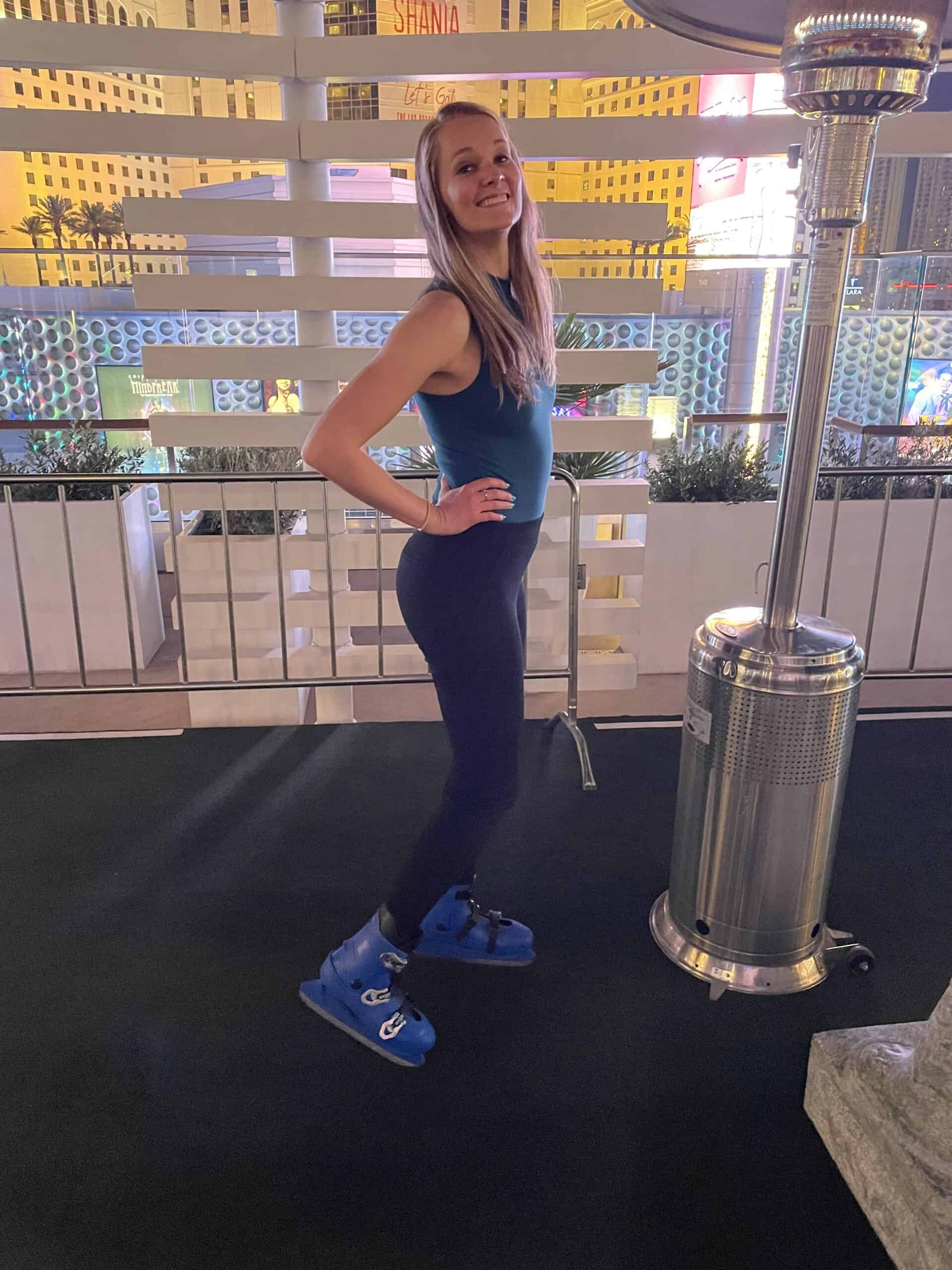 Dinner and a Walk
Warm up with dinner at Momofuku Ramen, before catching a concert at the Chelsea Theater in the Cosmopolitan. We saw Brantley Gilbert, and stayed long enough to get quite annoyed at how politics have infiltrated everything.
Cap off the evening with a walk about to check out the Bellagio Conservatory Christmas gardens. This stunning display is changed out every season, with an additional display for Chinese New Year, and is a highlight of any trip to Vegas.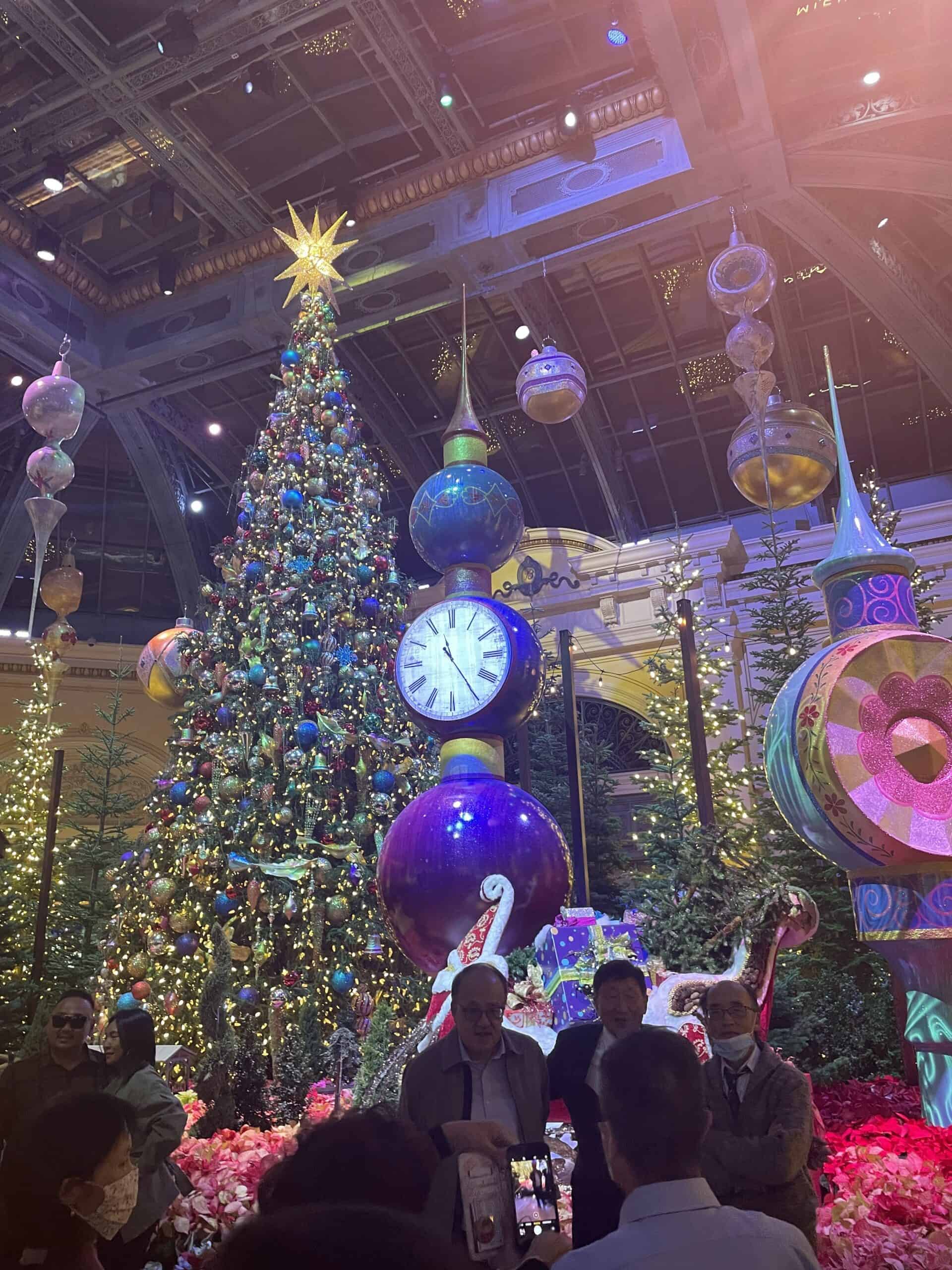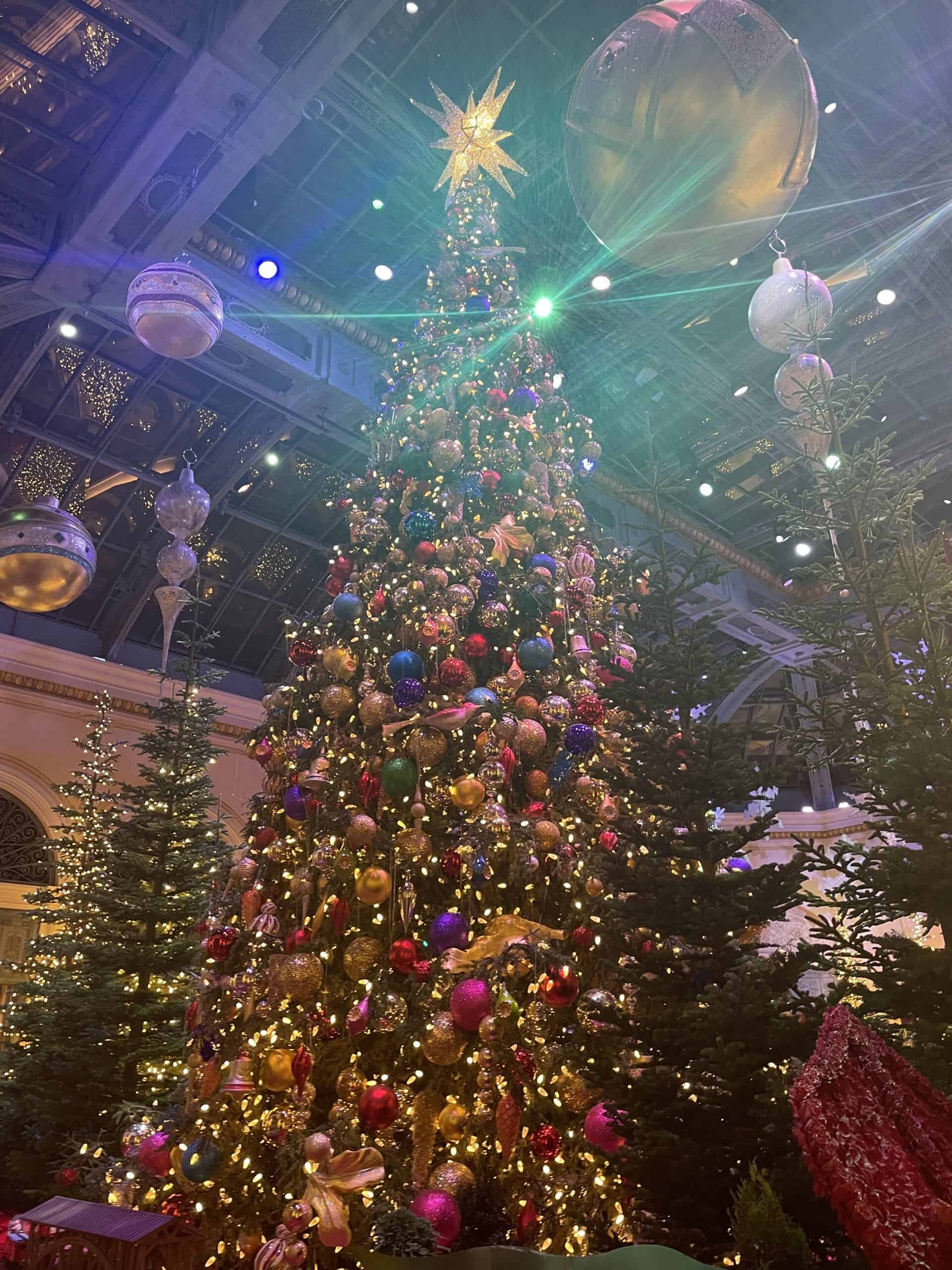 Day 3: Raiders Game
Start with breakfast at Mon Ami Gabi. Don't get fancy and order the goat cheese and spinach omelette. Don't be that person. No  one wants eggs with goat cheese and spinach in the morning. Lesson learned. Go with the steak frites, or anything with bread because the French know what they are doing there.
Then, off to the Raiders game, where you must take an Uber or some sort of transportation because the parking appears to be horrendous and the roads haven't caught up to the traffic created by this new and stunning stadium. Even if football is not your thing, I promise you can have fun at this stadium, even if you aren't a Raiders fan, and I would wager even if you are not a football fan. The view is beautiful, the building is stunning, (check out this virtual tour) and they have Capriotti's sandwiches (get the Bobbie if you want a turkey dinner flavor any time of year) right in the stadium.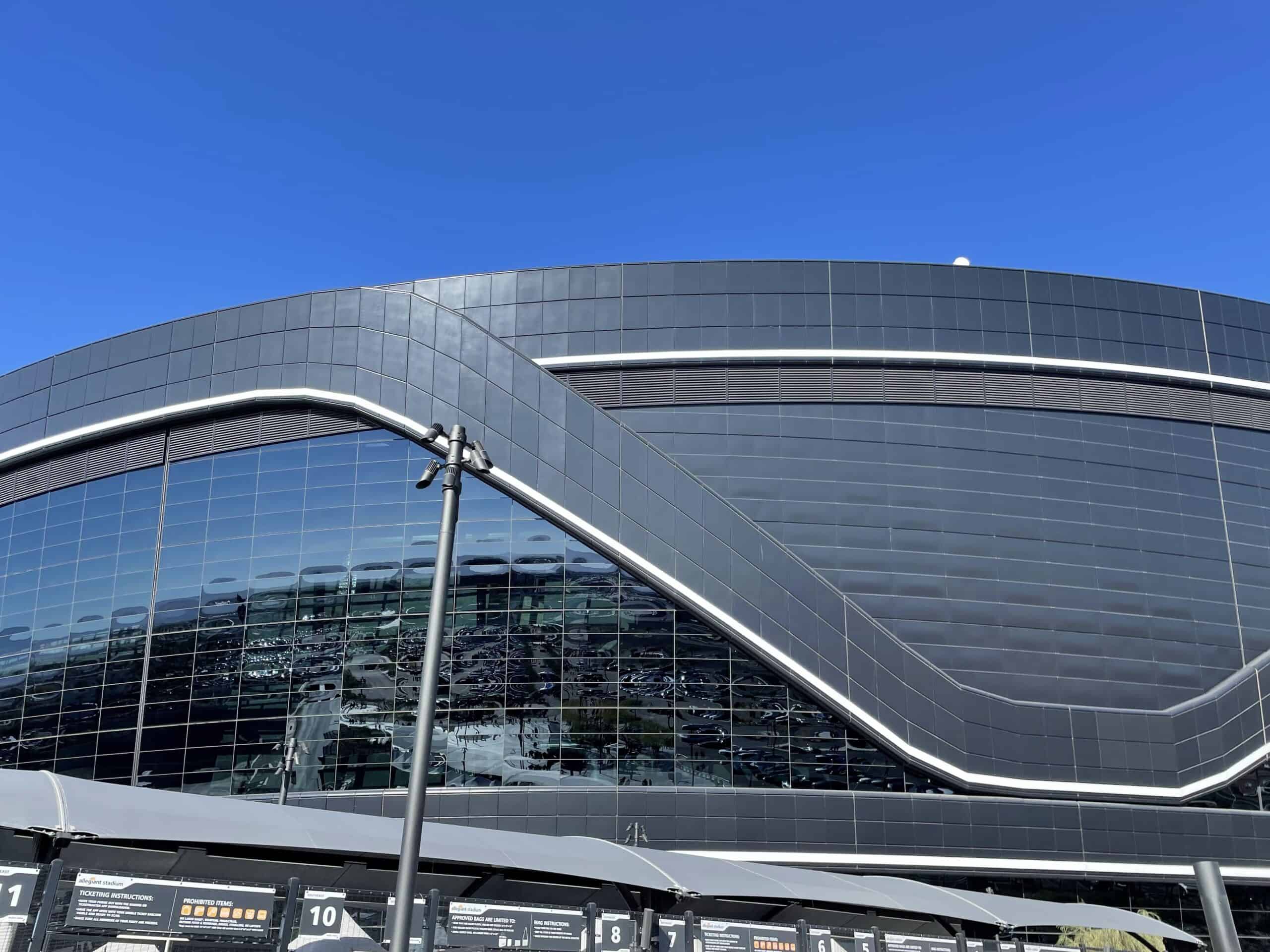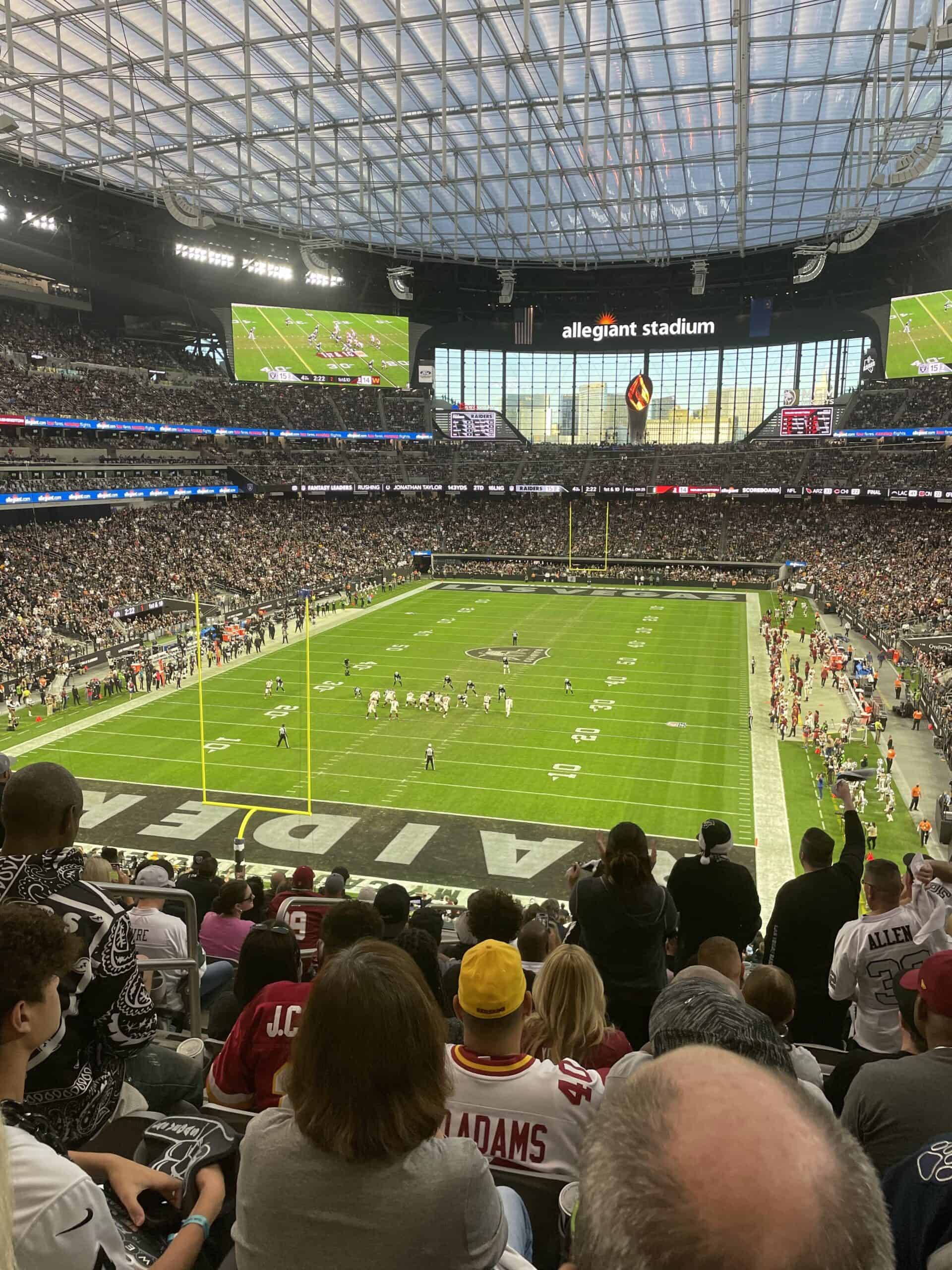 Finish the day with dinner at China Poblano, a Jose Andres restaurant in the Cosmo. I was skeptical at first (Chinese and Mexican fusion?) but this is really just two of my favorite things in one place: a one stop shop for tacos and dumplings!
End your weekend by perusing the shops, and having one more Verbena drink before catching the late flight home.
This was a bit of a whirlwind weekend but we had such a great time. Also, the next morning, I was so tired from all the fun and staying up that I dropped my breakfast all over the floor at work the next morning. Back to reality.
There you go! The keys to a fantastic, Cosmo-based weekend in Vegas! If you want to read more like this check out this post about what to eat in Miami, or how to spend 5 days in San Diego. For something completely different, check out how much I did not like online teaching.